Five Point Move is proud to host USA Greco-Roman National Team head coach Matt Lindland each week for Coach Lindland's Report. Here is where you will find detailed perspectives from Coach Lindland regarding results, training, upcoming events, and other Greco-related news that isn't available anywhere else. ALSO — if you would like to donate directly to the US Greco-Roman program, just click here. Your support is appreciated!
As of this writing, Coach Matt Lindland is in Croatia ahead of the Grand Prix Zagreb Open, which takes place this Saturday and Sunday (February 9th and 10th), and streams live in the US on FLOWrestling. The tournament is the first of two designated as part of United World Wrestling's "Ranking Series" — that's because following Zagreb will be the Hungarian Grand Prix later in the month. Naturally, the perceived implications involved with this pair of events is a topic along with the accompanying training camp(s).
The Dave Schultz Memorial is still part of the conversation, as well, particularly because it was the first tournament of the year held inside of the United States. Lindland provides his perspective on what he saw, what he liked, and how it ties into the season at large.
5PM: What was your overall impression of the Dave Schultz tournament, the first domestic event for many of the country's Senior base?
Coach Matt Lindland: I think it was a good start to the year. We saw some guys stepping up, we saw some guys get good matches in. I was pretty happy to see (Ray) Bunker get a win against one of the few foreign athletes in the finals, as well as Jamel (Johnson). We didn't let the foreigners take any of the weights, did we? Even with Alan Vera, thanks to his new resident card and international license for USA Wrestling. He's not a foreigner anymore, he's an American. Almost (laughs).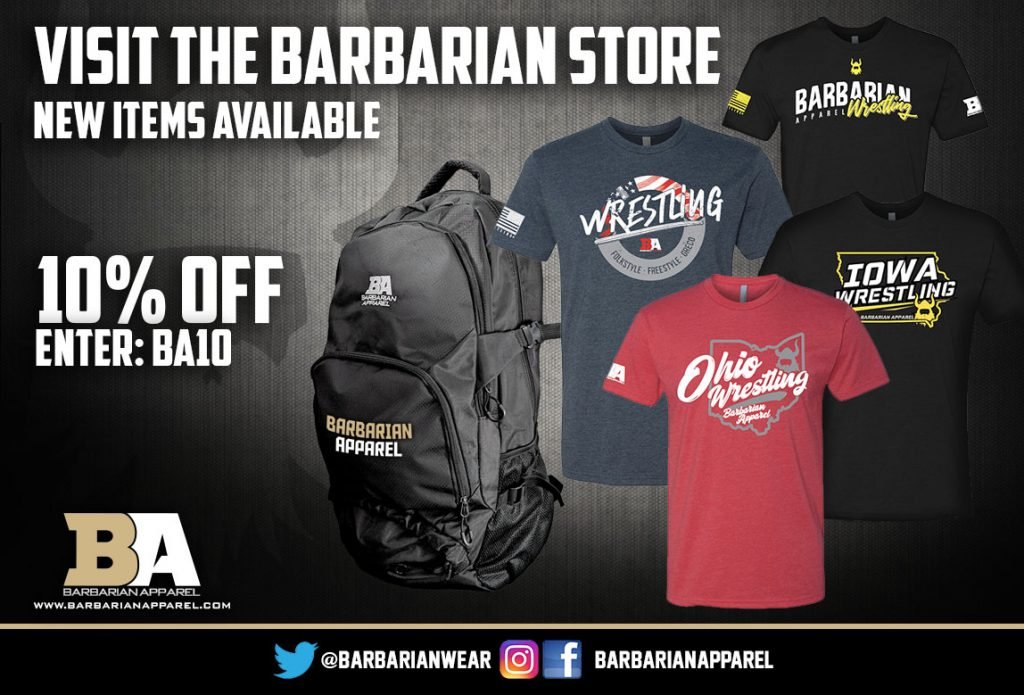 5PM: Patrick Smith and Mason Manville, two World Teammates in 2017, met in the finals at 77 kilograms. Not to discount any of the other performances, but that was one of the most anticipated finals for both days. From an objective standpoint, what did you take away from that match just watching it?
ML: Well, it was two bulls going at it, that's for sure. Stylistically, these two guys are complete brawlers. But it was nice to see Pat scoring some points. He kept Mason's offense at a minimum and put some points up on the board. It'd be nice to see both of those guys execute more techniques and take more risks, but that's not their style. They're fighters, they're opportunists. They are going to grind you out, beat you up, and take one or two points at a time. They're not flashy guys, but I love the way they brawl and the fight they both possess. It's just one of those matches that can go back and forth stylistically like that. It was a fun match to watch.
5PM: The Schultz has its place in our country, and it's an important place, but it's certainly not an event people are peaking for. With that being said, there are sometimes odd or off performances from guys, especially if it's their first time out of the season. If we're talking about a World Team-type guy or top guy, how would you want them to evaluate afterwards, especially if they didn't perform exceedingly well?
ML: I know that I wouldn't want guys to go out there and use these as control matches, honestly. I mean, there are probably some guys who should have competed, but it's up to them. It's their careers. But I would have liked to see a few more of our top guys out there. Because, you just go out there and we're not worrying about the wins and losses right now, you just compete and try to execute the things we've been working on since last year's World Team Trials.
Everyone in our program has been growing and improving, working on new offense, and working on new ways to defend guys on top. Go out there, hone your skills, and don't put any pressure on yourself. Easier said than done, of course. These guys are all competitors, they want to win. But if we want to improve and if we really want to grow, we have to get out of our comfort zones and get over those fears, like, Oh, I've got to wrestle this guy to make a Team. We just have to go out there and constantly look for ways to improve. I think this would have been a chance for many of our guys to get better heading into our tours and going overseas.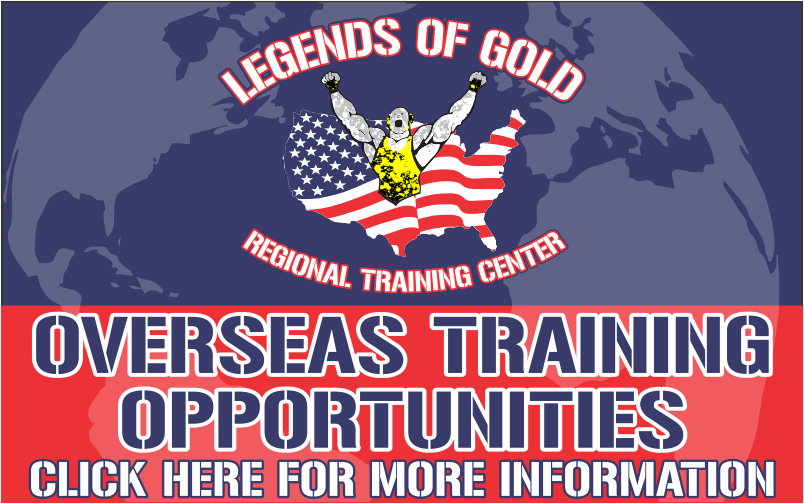 5PM: Right, Croatia, you're leaving in two days. What do you like about traveling to Croatia?
ML: I haven't even seen the beautiful coastline of Croatia but the city of Zagreb is very clean, it's very first-world. The people speak English, the food is amazing. It's a nice country. They do things well in Croatia, for sure. They put on a great tournament, they get great crowds for the finals. They put on a nice show. And I suspect with this one being the first ranking tournament of the year, it's going to be tougher than usual. We're going to see a lot of the best guys over there and we'll have a chance to compete against them. That's another reason why we would have preferred some guys used Schultz as a warm-up, because we're going into real Greco territory where some of the best Greco athletes in the world will be competing for qualification points ahead of the World Championships.
I'm excited about the competition, I'm excited about the tournament, and I'm excited for our athletes. The guys who came to (January) camp all looked great. We had big meetings and discussions. We had Dr. Paul Stoltz, who wrote The Adversity Advantage, meet with us on Skype and he's going to come out to our April camps. I'm looking forward to us growing our grit and improving our adversity quotient, which is essentially how you deal with adversity. And this sport just intrinsically has a lot of adversity built into it. Life is adverse, so you have to strengthen those areas of your life, strengthen your core.
"Core" is such a Greco metaphor, it's all about strengthening your core and how well you can execute your big throws, your guts, and your lifts. You have to have a strong core and I really liked what Dr. Stoltz was talking about, how we have to develop our core and our mentality. That's about control, How much ownership do I have over this situation? What can I take ownership of and control? The stuff you don't have ownership of, you kind've got to let that go and really step up and take ownership. It's that acronym. You have Control, you have Ownership, then you have Reach; we all have problems, but how much are you letting this problem disrupt your life? Can you control it, can you take ownership of it? Can you contain this problem and conquer it? And then it's Endurance; to what extent are you letting this drag on? How quickly can you recover?
I think those are key things we can continue to develop and strengthen in a variety of areas, so I'm looking forward to that April camp. I'm excited to get these guys overseas and see where they're at this time of year. I want to see how we can get better leading up to the Pan Am Championships.
5PM: That's the next point. 13 guys are on the trip, and 11 out of the 13 are National Team members with five who were on the '18 World Team. Do you see these next two events as more important than usual to them because of the ranking points attached?
ML: Absolutely, absolutely. As we continue down this road and this increasingly becomes standard operating procedure for UWW (United World Wrestling), I think these are going to be our key events, just like the Grand Prixs of the past when it was FILA. Those were the big events. But these ranking tournaments, for sure, all ranking tournaments are going to become more and more important. That's why I would have loved to have Adam (Coon) at this one, to keep his rank high going to the World Championships, provided he makes the Team this year.
But yeah, the ranking tournaments are becoming really important. You can just see from the wrestlers who did get the rankings in all of the styles — freestyle, Greco, and women's freestyle. Ranked athletes pretty much moved their way through the brackets (at the Worlds). I think it's a big gauge for us to see where we're at.
5PM: The difference to me is when an event like this or Hungary usually pops up, obviously the US wants to perform well, but it's the camps attached to tournaments that are often seen as the priority. This time, there are stakes involved it seems like. 
ML: I hope so, there should always be some stakes involved when you're competing and you're a world-class athlete. But yeah, the higher the stakes, hopefully the better we perform. I think we really want to focus this year on getting those weights qualified at the Pan American Championships, so it's a great time to get these guys overseas and see where they're at so we make some adjustments before the pressure is on in April. That way we can get our guys down to South America and win another Pan American Championship.
5PM: After the event this weekend will be Hungary. The Hungarian camps are very popular, very noteworthy, you always hear about them. Is there an advantage in getting these camps in February just given the way the US schedule rolls out?
Coach Matt Lindland: I think the Hungarian camp has perennially been one of the best camps we go to. Every time we go to Hungary they have multiple teams, upwards of 20 nations are usually at these camps. There are a lot of training partners for you to get your hands on and get better training with. It's great competition, as well.
I'm thrilled. Between this one and the camp we do at Thor (Denmark), the timing is good for both. One is before the tournament, the other one is afterwards. There's a little bit of a different philosophy for both camps, but I know we're going to go pretty hard in Hungary, even leading up to that tournament. It's going to be a great opportunity for our athletes to get better, and then also get a couple of chances to compete overseas.
Follow Coach Matt Lindland on Facebook and Twitter for updates on the US Greco-Roman Wrestling program.
Listen to "5PM21: Paul Tellgren, Ellis Coleman and Alec Ortiz stop by the Five Point Move Podcast" on Spreaker.
SUBSCRIBE TO THE FIVE POINT MOVE PODCAST
iTunes | Stitcher | Spreaker | Google Play Music | RSS
Notice
: Trying to get property 'term_id' of non-object in
/home/fivepointwp/webapps/fivepointwp/wp-content/themes/flex-mag/functions.php
on line
999