Last week, we profiled Patrick Martinez (NYAC) and his jump back up in weight to 85 kilograms. Known as the "Lone Wolf", Martinez made the US Senior World Team at 80 kilos in both 2015 and '16, but decided to ascend to the higher Olympic weight class for this year's Trials (and beyond). It was a mixed result for Martinez back in April. He competed well, advanced to the semifinals in one of the deepest weights of the tournament, but ultimately finished fifth.
Another athlete who moved (back) up was Jon Anderson (Army/WCAP). To be fair, Anderson was certainly no stranger to 85 kilograms, having competed at that weight going back to 2014, outside of his Pan Ams Championships appearance that year where he went 80. However, in 2016, Anderson entered into the first-ever Non-Olympic Weight World Team Trials at 80 kilos (where he was a runner-up to Martinez) and then the US Nationals a month later.
Following what just about amounted to a four-month hiatus from structured Greco-Roman training due to his commitments as an officer in the US Army, Anderson returned to 85 for the World Team Trials and put together one of the best performances of his career. He dropped his first bout of the day to 2014 World Team member Joe Rau (Minnesota Storm) on criteria. Anderson then went on an inspired run, defeating his next two opponents via technical superiority before scoring a modicum of revenge over Martinez to move into the third-place/National Team match. There, Anderson defeated teammate Lucas Sheridan 4-2 to put a cap on the proceedings. It is now five straight National Team appearances for the WCAP star.
We wanted to touch base with Anderson to see how he felt about that day in late-April, what adjustments he made, how he prepared, and also, what his plans are for the rest of the year.
Jon Anderson — 85 kg, Army/WCAP
5PM: I've seen probably about 95% of your matches over the last five years and I'm not sure you have ever performed better than you did at the Trials. I'm sure you're disappointed you didn't win, but from my vantage point, this might have been your best performance. I'll say it this way: this was probably the best wrestling I've seen from you. Do you feel that way at all?
Jon Anderson: Yeah, I definitely didn't leave there with my head down, I'll tell you that. I was proud of the way I wrestled. Coming off of essentially four months off the mat, or at least high-level training, I trained on my own with a very simple game plan. It was kind of back to my natural style of being very aggressive while being in control at the same time. I feel like I executed that well. I enjoyed the battle and I was scoring points. It was a fun tournament.
5PM: Everyone knows how aggressive and non-stop of an attacker you are, but you also mentioned here some months back how you wanted to bring your technique up to match your pressure. With that gap in between the Open and the Trials, is that something that clicked for you a bit more? Did you figure something out just going back to the basics?
JA: I had a lot of time while I was at school for reflection. I think when you're in the Senior circuit and you're in the grind, or going from camp to camp or tournament to tournament, sometimes you don't take enough time to reflect and think about who you want to be on the mat and the way you want to wrestle. I had the time to do that. And I also had the time to focus on the areas I wanted to focus on. I had a lot of flexibility with the way I trained and who I wanted to train with, and when I really exerted myself, I took ownership over everything. I felt really confident and I was still staying in touch with my coaches and stuff and getting a lot of good training in. But I was able to take full ownership of what I had going in there and that confidence level showed.
5PM: Did you like how you felt going back up to 85? Was that a difference-maker at all?
JA: Yeah, I felt great. I felt really strong. I had a lot of time to lift at Fort Belvoir and again, just focusing on enjoying the passion, the grind, and the battle. Being at 85, that is more of a natural weight for me, I didn't have to cut a lot of weight to get down there. I was able to enjoy the whole process — from getting to the tournament, weigh-ins, reconnecting with my teammates, my family and friends who were there, and then stepping on the mat to let my potential show. It was a lot of fun.
5PM: When are you looking to get back to competition? Are you waiting for the domestic calendar to come back around? Or are you going to be doing something before then?
JA: No, I'm trying to get creative. I want to get overseas. I am looking at September, there is a tournament in Kazakhstan I'm looking at. Or early-November, there are a couple of tournaments, one in Russia, one in Belarus. I'm eyeing those right now and I'm working with my coaches and my leadership to put a plan together to get out there and bring a couple of people with me. But I don't want to wait around for the cookie-cutter solution because it's wrestling and you have to get creative, and get the experience you need as an individual. So that's what I am looking at right now. I'm still in the planning stages of that next trip, but it is going to be a little pause from here to there before I actually get back on the mat to compete. But that is what I love to do, so I want to get out there as soon as possible.
5PM: How are you spending the time between now and the rest of the summer? Is this a time now to fulfill Army obligations, are you doing stuff with your family? What is it going to look like for you the next couple of months?
Jon Anderson: It's a kind of balance right now. I've got the World Team camp coming up. I'll be there for that and I'm ready to scrap and get better every day that I'm there. In the meantime right now, I'm currently on PDY at Fort Jackson training soldiers, increasing readiness and resilience. I've got a good team out here with me. We're working hard doing that stuff, as well. Definitely trying to enjoy some family time, getting up in the mountains fishing, having fun with God's creation and my kids, my wife, my family, and everything else. I also have another two-week course. I'm getting a wide variety of training and continuing to develop myself in a holistic way.
Follow Jon Anderson on Twitter and the Team Anderson Facebook page to keep up to date on his career and competitive schedule. 
SUBSCRIBE TO THE FIVE POINT MOVE PODCAST
iTunes | Stitcher | Spreaker | Google Play Music | RSS
Comments
comments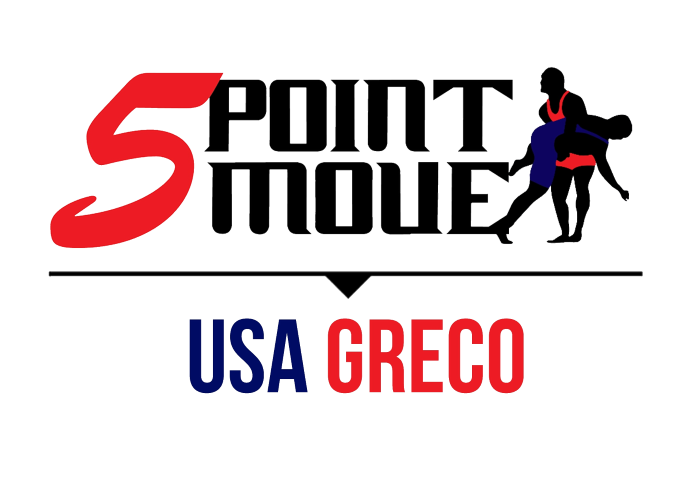 Notice
: Trying to get property 'term_id' of non-object in
/home/fivepointwp/webapps/fivepointwp/wp-content/themes/flex-mag/functions.php
on line
999