The 2021 Junior World Championships for Greco-Roman begins this coming Friday live from Ufa, Russia. All of the action will be available to United States residents on FLOWrestling (subscription required).
This year's US Junior World Team, which was selected all the way back in late-April, might not have benefited from the same traveling liberties as previous squads, but that does not mean they were without opportunities. Training camps were held at Legends of Gold (South Dakota) and Northern Michigan University, respectively. Most seasons, only one pseudo-official camp is availed. Several World Team members — on their own time and on their own dime — were able to fill in the gaps by fashioning their own camps together in-house, or by trekking out of state to other facilities.
Braxton Amos (97 kg, Sunkist/Wisconsin RTC) — for whom this is an especially big week since at press time he is already a freestyle Junior finalist — saw the most mileage of the group, and how he navigated such a busy schedule is described in this piece. LOG-Las Vegas reps Billy Sullivan (55 kg) and Justus Scott (72 kg) both won the Last Chance Qualifier for the Senior Trials last month, and more recently managed to step up their preparation by hopping in the room at the Army's World Class Athletes Program. Sullivan and Scott practiced with WCAP in early-August for one week before heading home.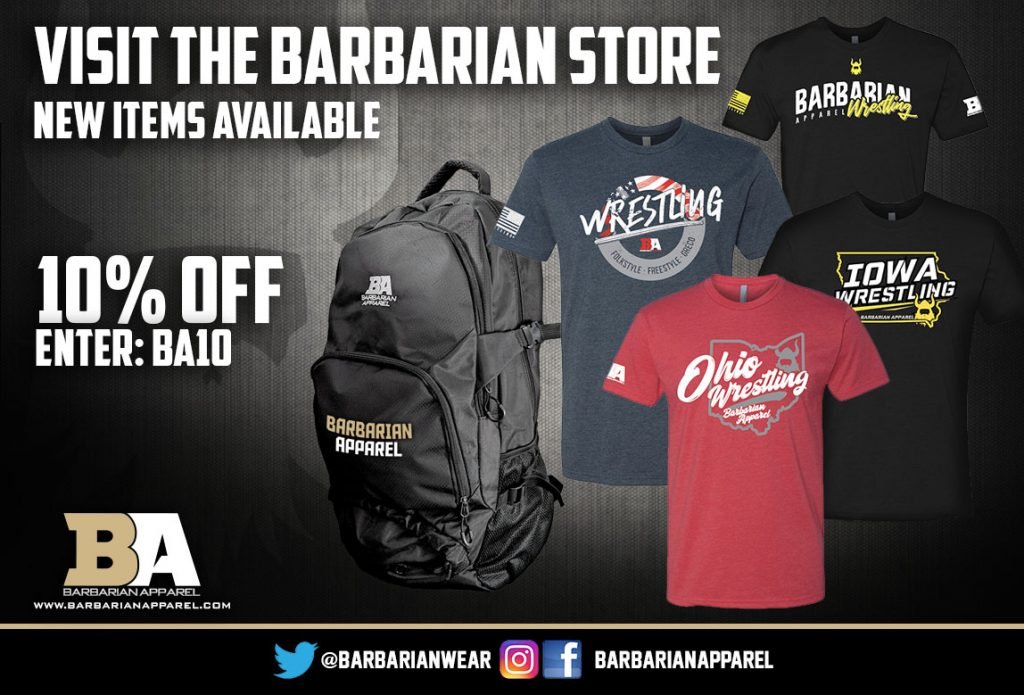 It has not been a traditional training block this year; and with the US Olympic & Paralympic Training Center in Colorado Springs still unavailable, the pair of camps hosted in South Dakota and Michigan were implemented to offer a cohesive experience for attendees that is often not on the table during a "normal" season. Two camps are better than one, though there is little doubt most would have preferred a stop overseas tossed into the equation, as well.
But despite an observance of adaptive preparation modules, and the absence of at least one uniform competition, the National program is quite optimistic with regards to the Team's chances this weekend. Highlighted by three Cadet Team holdovers, a few Fargo standouts, and a few more with credentialed overseas experience, it is a well-balanced roster from top to bottom.
2021 USA Junior World Team
55 kg: Billy Sullivan (LOG-LV)
60 kg: Nic Bouzakis (PA)
63 kg: Chayse LaJoie (Spartan Wrestling RTC)
67 kg: Dominic Damon (NMU/NTS)
72 kg: Justus Scott (LOG-LV)
77 kg: Matt Singleton (Compound)
82 kg: Jonathon Fagen (Spartan Wrestling RTC)
87 kg: Kodiak Stephens (Beaver Dam RTC)
97 kg: Braxton Amos (Sunkist/Wisconsin RTC)
130 kg: Luke Luffman (Illinois RTC)
2021 JUNIOR WORLD CHAMPIONSHIPS
August 20-22 — Ufa, RUS
(All times +9 hours ET)
Friday, August 20
11:00am-3:30pm — Qualification rounds (55, 63, 77, 87, & 130 kg)
4:45pm-5:45pm — Semifinals
Saturday, August 21
11:00am-3:30pm — Qualification rounds (60, 67, 72, 82, & 97 kg)
11:00am-3:30pm — Repechage rounds (55, 63, 77, 87, & 130 kg)
4:45pm-5:45pm — Semifinals (60, 67, 72, 82, & 97 kg)
6:00pm-8:30pm — Finals (55, 63, 77, 87, & 130 kg)
Sunday, August 22
4:00pm-5:45pm — Repechage rounds (60, 67, 72, 82, & 97 kg)
6:00pm-8:30pm — Finals (60, 67, 72, 82, & 97 kg)
"Train Like Evloev"
Fresh off of the Tokyo Olympics, Russian Federation head coach Gogi Koguashvili is pleased, but not overjoyed. Led by champ Musa Evloev (97 kg), RUS earned a total of three medals with Sergey Emelin (60 kg) and Sergey Semenov (130 kg) coming away with bronze. The sport's top program arrived in Tokyo with five wrestlers, all of whom have been recent World golds (four from '18 Budapest, with Aleksander Chekhirkin the outlier due to his triumph a year prior in Paris). Three medals is not a letdown for most other nations. It is for Russia, apparently, and Koguashvili intimated as such when speaking to the NGB's official outlet.
"Unfortunately, Sergey (Semenov) performed below his capabilities," Koguashvili said. "The Olympics showed that Semonov remained at the same level at which he was in Rio five years ago. Bronze is good, but we expected more."
That bit was targeted only towards Semenov. But when explaining Russia's training cycle leading up to Tokyo, he expounded on his thought process with a slightly defensive posture before using RUS' lone gold as the standard-bearer when it comes to effort.
"We carefully and individually prepare for both the Worlds and European Championships, and the preparation for the Olympics is thought out even more carefully," said Koguashvili. "For several years, a plan was drawn up and everything was organized. I myself fought competed times at the Olympics and I know what it means to prepare for it. Again, there is no talk of over-training. The final camp was as comfortable as possible for the guys. It is clear that due to the pandemic, adjustments were made, but we did nothing extra. I will say this: to become an Olympic Champion, you need to train the way Musa Evloev trains."
Koguashvili was non-committal with regards to the roster for the Oslo Worlds in October, although he does not anticipate that any of the five Tokyo athletes to be involved. There is also not enough space for selection tournament. Instead, Koguashvili shared that the Ljubomir Ivanovic Gedza Memorial in Serbia on September 4 will likely serve as the roster determiner for at least several weight classes.
Croatia
The Croatian Nationals are set for September 5 in Varaždin. All ten weight categories (with +2 kg allowance) will be competed as a mechanism for World Team selection. Streaming information is not yet available. At the Tokyo Olympics, Croatia's delegation included only two athletes — Bozo Starcevic (77 kg) and Ivan Huklek (87 kg). Starcevic edged two-time World bronze Aik Mnatsakanian (BUL) in the round-of-16 but fell to '19 bronze Mohamaddali Geraei (IRI) in his next match. Huklek defeated American John Stefanowicz (Marines) and '15 World silver Rustam Assakalov (UZB) but was downed by eventual champ Zhan Belenyuk (UKR) in the semifinal. Zurabi Datunashvili (SRB) decisioned Huklek 6-1 in the bronze round.




Listen to "5PM50: Mr. Fantastic Benji Peak" on Spreaker.
Listen to "5PM49: Robby Smith on coaching, fatherhood and mentors" on Spreaker.
Listen to "5PM48: Austin Morrow and Gary Mayabb" on Spreaker.
SUBSCRIBE TO THE FIVE POINT MOVE PODCAST
iTunes | Stitcher | Spreaker | Google Play Music
Notice
: Trying to get property 'term_id' of non-object in
/home/fivepointwp/webapps/fivepointwp/wp-content/themes/flex-mag/functions.php
on line
999