The 2016 US Junior Greco Roman World Team got off to a hot start ahead of hitting a stalemate later on. Even with that, medal chances for two of the athletes are still very much alive going into this afternoon at the 2016 Greco Roman Junior Worlds.
Action began in Macon, France at 9am local time (4am EST). Randon Miranda (50 kg) started the day by trucking right through Hideto Yamaguchi (JPN) in stunning fashion with an 8-0 tech. Yamaguchi tried pulling Miranda in with double underhooks, but the American swiftly lowered his level and turned it into a four-point bodylock followed by a gutwrench. A takedown soon after put a bow on the proceedings to move Miranda into the second round. Ilkhom Bakhromov (UZB) greeted him next and this time, things swung the other way. Miranda attempted an arm-throw and initially looked to be close with exposure, but Bakhromov assumed control for a 2-0 lead. A nifty throw by the Uzbek widened the score to 7-0 and another takedown sealed it, relegating Miranda's medal hopes to a question mark.
Bakhromov advanced to the finals, pulling Miranda right back in. Unfortunately, the second chance wouldn't last, as Iranian upstart Medhi Nejad breezed past the Californian 8-0 (technical fall).
LaMont moves on
The exciting and ever-talented Taylor LaMont (60 kg) gritted his teeth while showing precisely why he's such a highly-touted prospect. Matched up against Madalin Bulgar (ROU), his mettle would be tested right away. Bulgar executed a textbook arm-throw to open up the bout with four points. As is custom, LaMont never wavered. He kept plugging away actively and turned up the heat in the second period.. A passivity point closed the gap to 4-1. A takedown narrowed it even more. With momentum on his side, LaMont lifted Bulgar for four to take the lead. Romania challenged and lost to tack on another point for the US, which is how this one would end — 8-4 for LaMont.
In the quarterfinals, LaMont met up with France's Ariles Adjaoud. The two would trade passivity points in the early going. A headlock by LaMont in the second period provided a 5-1 cushion. Adjaoud showed life with two of his own, but that is as close as he'd get. LaMont moved onto the semifinals with a crisp 5-3 win and in the process, guaranteed himself a chance to medal.
Eitenne Kinsinger (GER) halted the hopes for a LaMont gold in the semis. Passivity points decided this one altogether. First it was LaMont who led on a passive point; then Kinsinger tied it when LaMont was knocked. Another penalty on LaMont in the second gave Kinsinger a 2-1 lead and the victory. LaMont is still in it with a shot at bronze.
Bey put on a show like always, but there will be no medal for it this time around
One of the US's staunchest medal contenders leading into the 2016 Junior Greco Roman World Championships was Kamal Bey (74 kg). Fans watching at home hoping to catch a glimpse at what the "Human Highlight Reel" is capable of got all they wanted in his first match. Bey wasted no time dispatching of Ze Chen (CHN), nailing a nasty cement-mixer followed up by a thundering reverse gutwrench. The second round pitted Bey up against Reuven Zimkind (ISR) and it was more of the same, just a different method. Double underhooks to a throw put the bout into overdrive just seconds in. Bey wouldn't give Zimkind much breathing room after that, so he ended it at the next available opportunity on the heels of a takedown.
That set Bey up with Zotlan Levai (HUN), another medal favorite in this bracket. An arm-throw for Bey netted two, though Levai reversed position for a point. A Levai takedown swapped the lead moving in the second frame. The Hungarian poured it on from there with a takedown and lift to go up 8-2. Bey tried to stay in it, he's always just a big sequence away from changing everything around. Only, an arm-spin attempt fell through and Levai capitalized for the match-winning points. Levai was defeated in his next bout, eliminating Bey from medal contention.
Hancock impresses before falling short
US Senior National Team member G'Angelo Hancock (96 kg) stayed poised throughout his preliminary-round bout versus Asian Championships winner Ravi Ravi (IND). Using a measured approach, Hancock tried to find ties that worked for him. He prodded and weaved his way inside, looking for those windows he uses for his big throws. It wouldn't unfold this way. Instead, the two wrestlers gave each other step-out points during a tense opening to the first period. Eventually, Hancock was able to maneuver into a bodylock, bringing it down for a clean two. Ravi would be hit for passivity to put Hancock on top further 4-1. Hancock kept pressing and it would result in another step-out. The action didn't progress much more in the latter half of the match. Another passivity point was added to the tally, allowing Hancock to move on with a 6-1 victory.
Hancock made quick work of Nizami Shamilov (AZE), coming away with a fall a little over two minutes in. The exchanges started off with a sort of "feeling out" process. Hancock found a lock he liked and hurled it towards the egde, throwing Shamilov to his back and holding him there for the pin. Just like LaMont, the move into the semis guaranteed Hancock a medal match. But he wanted gold and to get there, he had to move past gifted Georgian competitor Giorgi Melia. The points came in a hurry — on both sides. A headlock by Melia was answered nearly immediately by Hancock, who then capitalized further on the adrenaline rush with a throw. 5-4, US. Melia wasn't just hanging around — he locked on an over-under to come away with four points to re-take the lead. Hancock would grasp onto two points from a counter to close out the first, down 8-7.
The OTC resident athlete fell victim to another headlock soon into the second. The tide had fully turned. Hancock never stopped working his offense; it just didn't appear that Melia would give him an opening to expound upon. Hancock would be awarded a passivity point in the winding stages to slice the lead down to four, but Melia ultimately held on for a 12-8 win.
Both LaMont and Hancock will be wrestling for bronze later this afternoon at approximately 1:30 pm (EST). We will have follow-up coverage of their medal performances on here along with live updates on Twitter.
Comments
comments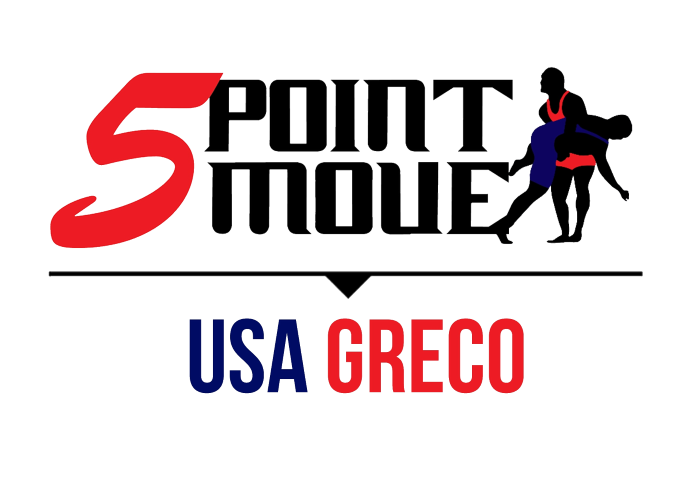 Notice
: Trying to get property 'term_id' of non-object in
/home/fivepointwp/webapps/fivepointwp/wp-content/themes/flex-mag/functions.php
on line
999