It is all about the Junior Greco Worlds this week in Macon, France, which begin tomorrow with action continuing on Wednesday. Any world tournament is an important event, but this year's Junior World Championships carries with it a little more of an emphasis from a US perspective. While past Junior teams have offered promise, the squad taking the mat this go-round carries with it a sizable amount of potential. And it is coming at a somewhat critical time. A quad has come and gone. The well needs to be stocked. More importantly, the US Greco Roman program needs to know the well is stocked.
It's not a different story from year to year or quad to quad. The Junior Greco Roman World Team is always about prospects. There are several strong cases here, and with the style growing in the US, now is as good a time as ever to show the future is in good hands. Dalton Roberts (55 kg) and G'Angelo Hancock (96 kg) are the two returning World Team members from 2015 and both have progressed considerably in that time. Hancock made the Senior National Team as an 18-year old when he took third at the Olympic Trials. Roberts fought his way through a tough bracket to make the University World Team at what was basically a full weight class higher. Taylor LaMont (60 kg) an Kamal Bey (74 kg) are famous for their Fargo exploits, while Michael Rogers (120 kg) and Nicholas Reenan (84 kg) showcase the kind of all-around abilities which can provide a tough test for international opposition.
The competition is going to be fierce. Georgia is once again showing up loaded with talent. Iran, Russia, Hungary, Azerbaijan and Sweden all have rosters full of athletes with game-ready seasoning. But there has been a concerted effort within the US program to bring a more cohesive and cutting-edge approach to how the Juniors train. More opportunities at the OTC, the Superior Camp, Concord, and individual training plans are what they are working with. Sure, more mat time with international opponents overseas would be ideal but by all accounts, this group has been prepared as well as it possibly could have been otherwise.
Are there changes coming?
There has been constant discourse regarding whether or not United World Wrestling is going to tweak the rules. This is practically a time-honored tradition (or not so much) following each Olympiad and the call from many has been to do away with passivity points. Related to that is forced par terre. US fans would like to see forced PT done away with probably because it led to all four of the losses in Rio, though plenty of athletes both active and retired haven't been in love with it before that. It is difficult to imagine UWW completely eliminating par terre but then again, who knows?
From an editorial standpoint, passivity points and how they are doled out is confounding. The US team, of course, is a prime example. American Greco Roman wrestlers are usually more comfortable on their feet and as such, fight hard to press the action. Yet, more often than not, it's the American wrestlers getting banged for being passive. You take passivity points out of it, does it make a difference for the US? Perhaps. Perhaps not. The goal for the US is to make sure it doesn't. In his weekly report here, National Team head coach Matt Lindland said, "Whatever the rules are, we're going to wrestle and train to beat guys with the ruleset that is in place." That pretty much sums up the feeling of the program.
How about weight classes? The whole Olympic and non-Olympic format has had its test-run. UWW offering up the non-Olympic weight World Championships in December was a great idea, but there has to be some permanence here. It is just too convoluted splitting the weights at this juncture. There are plenty of world-class talented wrestlers all around the globe weighing in far below 59 kilos and even more "tweeners" hovering between 66 and 80 kilos. Hopefully, this area is addressed eventually, as well.
The continuation of the Dennis Hall interview
Part I was primed to be a noise-maker; we knew that going in. Whether it was going to be the folkstyle debate, the aforementioned passivity rules, development, or funding, Hall's takes on those topics were bound to start conversations. And they did. Hall is in the unique position of having been an extraordinarily successful competitor who is completely unafraid of saying what's on his mind. The first part was definitely entertaining (its numbers were huge), but the second promises to be just as engrossing. This is where each Olympic performance is discussed, his training methods, and the unforgettable battle with Brandon Paulson at the 2004 Olympic Trials. Look for the second and final installment of the Hall interview this Friday.
What's coming up here
Junior Greco Roman World Championships coverage – We will have post-round summaries here along with live coverage on Twitter beginning at 4am EST.
A post-Junior Worlds "Coach Lindland's Report" talking about what went down in France as well as updates on the Seniors.
A new "Featured Match" segment.
Questions? Concerns? Feel like reaching out? Do so on Twitter, Facebook, and Instagram!
Comments
comments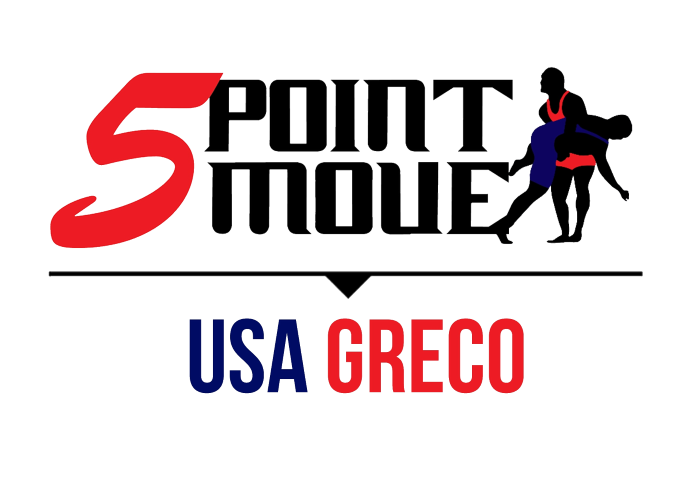 Notice
: Trying to get property 'term_id' of non-object in
/home/fivepointwp/webapps/fivepointwp/wp-content/themes/flex-mag/functions.php
on line
999