Five Point Move is proud to host USA Greco-Roman National Team head coach Matt Lindland each week for Coach Lindland's Report. Here is where you will find detailed perspectives from Coach Lindland pertaining to recent results, upcoming events, training plans, and other Greco-related news that isn't available anywhere else. ALSO — if you would like to donate directly to the US Greco-Roman program, just click here. Your support is appreciated!
The first and only United World Wrestling "Ranking Series" tournament held this winter was also the first trip overseas for US National Team coach Matt Lindland, as well as a collection of athletes, since February of 2020. Therefore, there is a lot to cover.
To begin, Lindland provides a personal account of what the sojourn to Italy entailed and some of the obstacles faced by the American delegation once they arrived. The next topic is one that has been whispered and wondered about even before tournaments began popping up across the Atlantic: are the Europeans far ahead of everyone else? Lindland acknowledges that might be the case for a few countries while also noting that "ring rust", in his eyes, was prevalent throughout his time in Roma.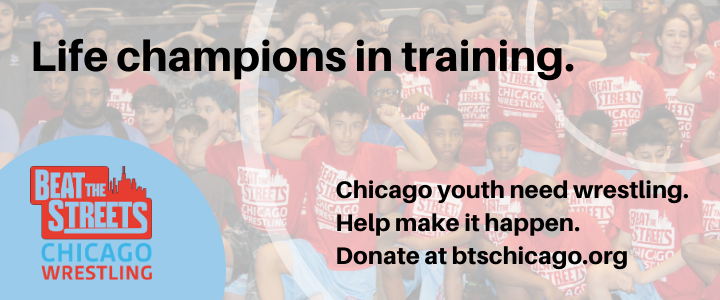 Several individual performances are then briefly highlighted but it is more about the peripherals. From Dylan Gregerson's (60 kg, UVRTC, 5PM #14) Euro debut and Ildar Hafizov (60 kg, Army/WCAP, world #5, 5PM #1) not getting a crucial call, to '18 World silver Adam Coon (130 kg, NYAC/Cliff Keen, 5PM #1) and Cohlton Schultz (Sunkist, 5PM #2) butting heads in the opening round, the '21 Matteo Pellicone Memorial is overviewed accordingly, though within the context for what this season really stands — the Olympic Trials and the subsequent Tokyo Games.
5PM: It had been over a year since you last coached at an overseas event. What was it like? Did you miss it? How did you feel, and so forth?
Coach Matt Lindland: I love going to these events, watching our guys compete, figuring out what our next steps are and all of that stuff. Just getting on the road. But, this one was a little odd because there were so many protocols to be followed just to get on the road, and then once we got into the hotel. I mean, we literally walked out of the airport with tests saying that we were negative (for COVID) for 48 hours before we got on the flight, but as soon as we arrived at the hotel we had to do another rapid test. It's hard to imagine that you'll get those results back saying you're negative.
But we got to go in there and it was the typical European frustration with them handing out keys to random people and then we had to figure out where everyone was staying, what rooms people were in. So that was logistically kind of a nightmare. They were just very disorganized. I think we talked about this last time, when we were in Sassari, how disorganized the Italian federation was for having such a prestigious event — and continuing to get that event. Very nice people, they just were not very good at organizational skills. I don't think that is really something surprising. We have been to these events in the past where they have not been organized.
But it was fun to get on the road, get to a live competition with live matches where there were some of the best athletes in the world. There were some really, really strong teams over there. We got to compete and see where we're at. My biggest thing is that we had a lot of training opportunities since the summer but we haven't had a lot of competitive opportunities. The RTC's (regional training centers) were putting on many, many freestyle events and guys were staying competitively active throughout the summer while most of our athletes did not have those same opportunities.
I think it (the trip) was about preparing for competition like, How do I do my warm-up? How do I prepare before a match? Where's my mind? What am I thinking? That kind of stuff. The competition aspect was the part where we were rusty. I think with a little more matches and a little more time on the mat competing, we'll be right where we need to be. We have those opportunities coming up with the (Olympic) Trials. Then we'll have a camp, head over to the Pan-Am Championships, and things will get back to being somewhat normal, it seems like.
5PM: A conversational piece on the side has been that much of Europe is ahead of the game since those nations have had more training and more tournaments even dating back to the fall. I don't know if this is seen as such a major concern but with you there in person, did you get a feeling like that? And even if you did, does it even really matter considering that, as of right now there is still healthy space for a training block before the Games?
ML: Yeah, I don't think it was just the American athletes who were rusty. I think a lot of our competitors were rusty. It was World-class wrestling but you could tell these athletes, all of them, had not been competing for a while, overall. I think there were some exceptions where guys had more chances to compete. Maybe the Russians, and the Turks had been a little more active. Kazakhstan was there. They did well, but you could tell that they weren't in top form. And maybe it's just because it is not that time of year. Everyone is looking to peak at the right time.
We are going to have ample opportunities here in the future to get matches in for the athletes and more competition. I would love to every Olympic Team member choose to go to the Pan-Ams and compete, as well as the other four athletes who are going to get picked. I am not sure what that process is. I am not even sure when our Nationals are after the Olympic Team Trials (laughs). I think we have time to get there. I certainly do.
I mean, it's something to be considered. It's something everyone is kind of talking about. But I think the ring rust on everyone is real. I don't think that was exclusive to the American athletes whatsoever.
5PM: He hasn't won a match overseas yet but this was Dylan Gregerson's first foreign experience between Hungary and Rome. He had three really tough opponents and was definitely not outclassed by any of them. You know how Gregerson wrestles, you are very familiar with him. What did you like about his approach and demeanor last week?
ML: Dylan is just a great fighter. He feels like he can go out there and fight those athletes, and he does. He just needs to evolve his skill level and figure out some more strategies, some more tactics. He is a very hard worker. He is very aggressive and doesn't back down from a fight, which I love to see that. I think he just needs to develop some more tactics. He is a very skilled athlete and a very strong fighter. I love to watch him compete. He goes out there and he fights every time.
So, nothing to complain about. He just needs to evolve as an athlete, as a World-class athlete. He's new to competing at this level and it is kind of a big jump for guys to compete at this level against some of the best competitors. He didn't really run into any bums, either (laughs). Once we see him compete against some younger athletes and get some wins, he will gain that confidence and start figuring out what he needs to do tactically and strategically to win at the highest level. And I'm sure he's going to get there.
5PM: It's a small sample size with Gregerson but we have seen this before with some US guys, where foreign competition seems to make sense for them. Either stylistically or because of their own attitudes and perceptions, they just have a natural knack for turning it up. On the flipside, throughout the course of history, there have also been US athletes who are really strong domestically, but internationally experience predictable struggles. Why do you think for some guys it just clicks while for others it may take a little longer?
Coach Matt Lindland: I can speak from personal experience on this one. When you grow up in the traditional American folkstyle system you have to make so many adjustments for what is much more of a risk-taking sport. In the folkstyle system, it is very much about control and not so many risks. Philosophically, it is a completely different sport. When you see opportunities, you want to explode and score on those opportunities — even at the risk of potentially scored on. Because, there are so many more opportunities to create those big explosive scrambles where points start flying. You get into those situations and you can give up one or two points.
For example, you look at Ildar (Hafizov). He hit two really nice gutwrenches, went for a lift, and he got reversed. It was still a 3-1 exchange. He was going for points. That's really what we have to do. We can't look at holding onto leads. We have to constantly look at scoring and capitalizing on opportunities. When an attempt on our feet fails, we have to follow up with a second and third attack, run guys through the zone, and look for places where we can get even a point. If you're on the bottom? We have learned defend, move, pressure on the lock — but we have really started to open our athletes' eyes to attacking and scrambling off the bottom, working escapes. Maybe even using some of those folkstyle skills they have developed throughout their careers. Stand-up, switch, a sit-out, those types of things. But stepping over the locks and attacking guys, putting pressure up on their chest to force their opponents into the danger position, and fighting off of those situations.
I think it is definitely the clearer route to develop your own athletes. At age 15, 16, start to develop some of these guys who want to do full-time Greco-Roman. We have talked about this many times and it is starting to happen more and more. We just need to keep working that philosophy and trying to find the athletes who are passionate about Greco-Roman and love it, it's what they want to do. We just need to help them find the opportunities to do this. We had a competition last weekend in Wisconsin (Ringers Greco Showcase 2) with some of these young, talented guys. That is what it's going to take. We're going to have to develop them. We're not going to be able to recruit guys solely from the college systems.
5PM: Was that four for Ildar at the end of the bronze match? Looked like it was. That was four, right? Going by what you saw?
ML: Yeah, I thought it was. I thought it was four.
5PM: Were you surprised the scoring didn't change upon review?
ML: A little bit, yeah. That's why I threw the cube (laughs). But I looked at it on the camera and it was very close. They played it inside the arena and it was very close. They typically go with the call made on the mat. They don't like to change it unless it's very obvious, and I don't think it was obvious enough. (Video clip available below.)
5PM: Three heavyweights in one bracket, and it just felt like there was a good chance that Adam Coon and Cohlton Schultz were going to be paired together first-round. The match was strange a little bit. Cohlton got the better of the positions in the first and was in it during the second, but Adam came on and started picking up points. You have spent a lot of time with the heavyweights just recently. What was your takeaway from this match, especially since it had garnered a lot of fan interest stateside?
ML: Well, I was just getting off of a match and was trying to stick around the arena and I got kicked out because of COVID. I'm not sure what that had to do with removing me from the spectating area, but I was on the floor and we had another athlete coming up, too. I saw bits and pieces of it. I have the film now but my computer crashed today and I'm rebuilding all of that. But you know, those two are very close. They both have their strengths in certain positions with Cohlton on his feet, and Adam knows how to turn guys. He gets his lock set, he's got his gutwrench and he's pretty good at that.
So I know he got those turns and, like I said, I was watching that part of it from inside the arena, apart from trying to peek through the curtains. Those two are going to be competitive. One of those guys is potentially going to be on our Olympic Team and they both are capable of winning medals for us in August. I'm excited for either one of those athletes on our Team. They are both competitive with each other. Right now, Coon owns all of the wins, though.
5PM: There is a limit to these "Ranking Series" events as to how many athletes from each country can enter a single bracket. It's up to the athlete ultimately, at least if the space is available, but were you surprised that a few guys were in non-Olympic over Olympic weights for this thing?
ML: I think that was more, for certain guys, about spacing issues. We were funding the #1 and #2 athletes at the Olympic weights and the #1's at the non-Olympic weights. I just think that is the way it worked out. It is fortunate that everyone who desired to go overseas for this trip and had that opportunity got to compete. But we do have a few guys who have to find a weight class that is going to be home for them. I think it's pretty close. Guys probably should have been down at the weight class they want to compete in at the Olympic Games, and that means preparing for the Trials. You have to make the Team to represent us for the United States at the Olympics.
Yeah, I was a little surprised that a couple of those guys didn't push to get into the Olympic weight classes. So to answer your questions, yes, I was a little bit surprised. But I also think it came down to space available for some of the athletes.
5PM: There were some wrestlers in the tournament who had the chance to compete at one time or another thus far this season, but there were also several who definitely hadn't, at least not in a legitimate sanctioned environment. What were the conversations like with athletes who might not have been so pleased with their results while still reconciling the fact that it had been a while since they were in this type of event?
Coach Matt Lindland: That's a great question because we did have a lot of those conversations. I honestly feel like the guys were pretty optimistic knowing that this was their first competition back. They were just grateful that they had this opportunity before the Trials to get matches and figure out what they need to do to get ready and compete up to the best of their abilities. Everyone is trying to peak for the Olympic Trials and perform their best.
The tenor that I got was that everyone was just grateful to have the chance to get overseas and compete — regardless of how difficult and arduous it was with the travel, the tests, and all of these things. Thankful would be the word that I would use. They were thankful. Of course they weren't satisfied with their results, but I think they also recognized that there is still enough time between Pellicone and the Olympic Team Trials to make those adjustments and compete up to their own standards.




Listen to "5PM46: Taylor LaMont and Jessy Williams" on Spreaker.
Listen to "5PM45: Chatting with Dennis Hall and Max Nowry" on Spreaker.
Listen to "5PM44: Michael Hooker and Toby Erickson join the show" on Spreaker.
SUBSCRIBE TO THE FIVE POINT MOVE PODCAST
iTunes | Stitcher | Spreaker | Google Play Music
Notice
: Trying to get property 'term_id' of non-object in
/home/fivepointwp/webapps/fivepointwp/wp-content/themes/flex-mag/functions.php
on line
999