For the United States to once again begin producing World and Olympic medalists on a consistent basis, the program must commit to providing athletes with opportunities to experience the competitive nuances the rest of the globe firmly understands. It cannot be just Senior National Team members who get a taste of what life is like overseas. In fact, it is actually much more important that the country's next generation of Greco-Roman wrestlers become familiar with the sport's differences as early as possible in order to avoid falling even further behind than the US already is.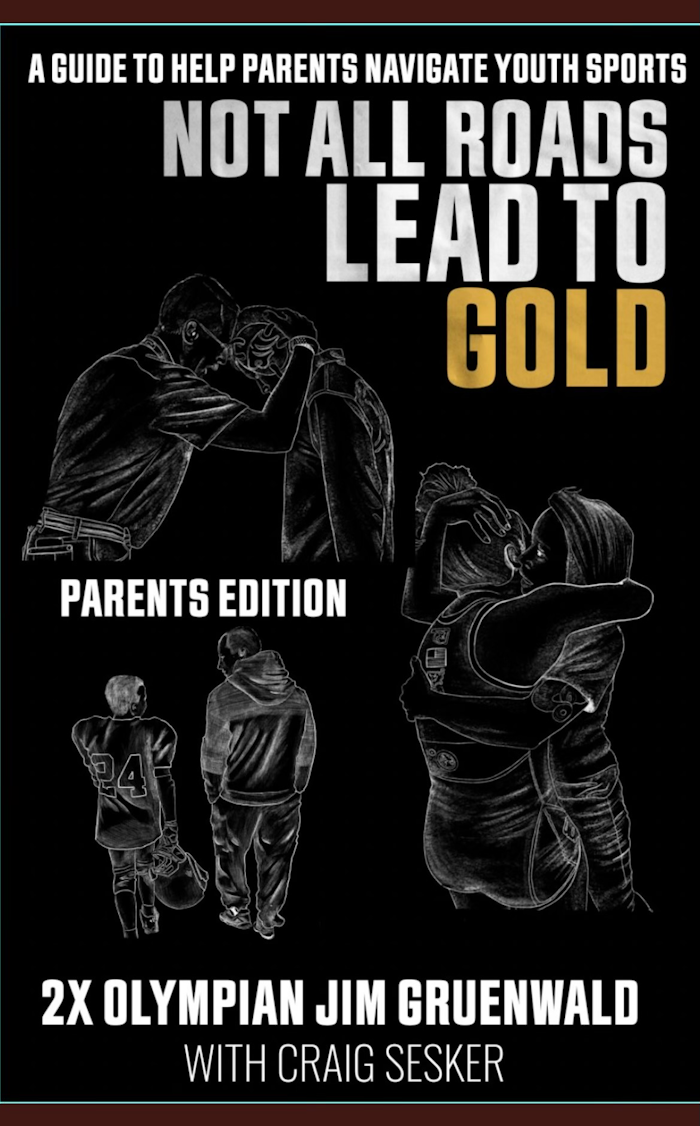 Which is why attending events such as this weekend's Malar Cupen is so critical. And if Americans, both young and established, can attain varying degrees of success in the process, all the better.
Greco-Roman athletes from the USA wrapped up action on Sunday at the 2023 Malar Cupen in Västerås, Sweden with five individual medalists led by tournament champions Aidan Squier (80 kg, HPGP/Scorpions), Tyler "Truck" Hannah (87 kg, Combat WC), and Brennan Carey (110 kg, Combat WC). Representing Sons of Thunder, Zane Chavis (38 kg) and William Jakeway (55 kg) both emerged with bronze to shore up the Americans' hardware total. But the tournament from a US perspective was not just about the medalists. When wrestling began on Saturday, there were several others still in contention for podium spots — including '19 Junior World bronze/'21 World Team member Peyton Omania (67 kg, NYAC/CYC) and recent Fargo champ Ashton Miess (77 kg, Combat WC).
With the tournament divided into what are, for the event itself, customized age groups, the US had 12 athletes competing in three separate divisions — Senior, U17/U20, and 14 (which for the purposes of this platform's style guide is referred to as "U15").
U17: Squier & Carey — GOLD
It was in the U17 division where Squier and Carey prevailed, with the former having already achieved several international accolades previously.
None of it has been by accident. Squier, who hails from NJ, began focused Greco-Roman training nearly two years ago and has since moved to Blue River, Wisconsin to train under Lucas Stedlt at Combat WC. Dating back to his first try at overseas competition in the winter of '22, Squier's results have steadily improved. He placed second at last year's Malar Cupen and this past winter won the Sundsvall Open (also in Sweden). And now after having polished off the bracket this morning, Squier has his second overseas gold of the calendar year. He also went virtually untouched along the way.
On Saturday, Squier won his first three matches in dominant fashion by recording one VSU, one fall, and a wide 7-1 decision, respectively. He was primed for when action resumed on Sunday. He decimated Gustav Eriksson of Sweden via technical fall, got past fellow American Mason Parsons (Sons of Thunder) in a similar manner, and steamrolled Finland's Severi Maenpaa 14-1 in the gold-medal match. All told, Squier soared above his opposition by a combined score of 52-4 (not counting the points tallied in his win via fall) with four VSU, one pin, and one decision.
Carey's trajectory is not entirely unlike that of Squier's. Instead of hurling his efforts towards high school folkstyle, he recently moved from Missouri to Wisconsin and now practices Greco full-time at Combat. The '23 Malar Cupen was his first international event (just as it was for five other US age-groupers this weekend). The young heavyweight should find the outcome encouraging. Carey downed Dires Sasurkaev (NOR) via fall in his first match before clobbering Serbian Feher Benjamin for 110 kg gold.
Parsons & Scherer
Parsons — one of the aforementioned five for whom this trip is a first-time experience — competed impressively. He went 2-2 and finished 6th, but that stat line in a vacuum is misleading. Parsons' two losses at the tournament were to two medalists, champ Squier and bronze Alexander Sakkas (SWE). Parsons' performance began with a pin over Jonathan Hjelm (SWE) and he recorded his second fall of the event against Henry Eriksson (SWE). His defeat at the hands of Squier this morning is what eliminated him from medal contention.
Will Scherer (71 kg, Combat WC) — who had earned silver in January at the Sundsvall Open — was embroiled in a tough test against Norwegian prospect Vetle Mathisen and eventually fell by decision. There was a rebound. Scherer found little difficulty in disposing of Elias Lind (SWE) and drummed up a runaway technical fall. But the young full-timer was then edged in a razor-thin decision that went to Lukas Issal (SWE) and was thus out of the argument for a potential spot on the podium.
SR: The Truck Is Back Running
'19 Cadet World Team member, Fargo titlist, and '20 U20 UWW Nationals winner Hannah did not embark on this tour as a neophyte. The promising upper-weight had competed overseas numerous times previously and held adequate familiarity with the machinations he encountered over the weekend. But, it had been a while, rendering the idea that a series of adjustments might be necessary for him. If such a thing were true, however, Hannah sure didn't show it as he blitzed all three opponents he faced in Västerås.
Yesterday, Hannah got started by pinning Linus Lindberg (SWE) ahead of scoring a VSU over Oskar Johansson (SWE). Those two wins are what put him in position to potentially advance to the gold round. This morning, he continued where he had left off on Saturday and made quick work of Norway's Nicolai Toftdahl, with the triumph cementing his spot in the final. But, that would be it. Hannah's opponent in the gold-medal match, Mathias Gunther, did not answer the bell to give the Wisconsinite the win via forfeit.
Also at 87 for the US delegation was yet one more high schooler who has decided to forgo scholastic wrestling in an effort to prepare for World-level concerns — Henry Baronowski. Keeping with the theme of the trip, Baronowski is skipping his final season of high school competition to focus on Greco-Roman. And, he acquitted himself well in this event. Stepping up in the Senior division, where he was one of the youngest entrants, Baronowski hammered a win via technical fall and finished with a 1-2 record.
Omania
Due in part to having missed last season's World Team selection process, Omania discerned that this trip to Sweden, given the timing, made sense. "Match time" is a legitimate component of most Senior training plans; and with the Malar Cupen's observance of the Nordic system tournament format, there is often plenty of competitive opportunities so long as the brackets are sufficiently full.
Omania certainly did get himself a fistful of matches, to be sure, and was en-route to contending for a medal. On Day 1 of the event, the Community Youth Center product went 3-0, with all three bouts ending prematurely in his favor. He got moving in the right direction once again on Sunday. Omania's first match this morning was another VSU, this time over Isac Rydberg (SWE). But in the proceeding round, against skilled Senior Tim Bergfalk (SWE), a twisted ankle ruined the party. Omania was leading 2-1 with one minute left when the injury materialized, leading Bergfalk to capitalize on the situation and come out on top after securing a fall. There was still the bronze match for Omania, but the ankle was enough of an issue for him to default to Noha Sodergvist (SWE).
"I was dominating him (Bergfalk)," said Omania soon after the tournament wrapped. "I just didn't want to win 2-1 because I was so close to taking him down so many times. I went after him late, too."
Jakeway, Hamre, & Miess
Elsewhere in the Senior division, William Jakeway (55 kg, Sons of Thunder) grabbed a bronze medal despite going o-2 in the tournament. Well-traveled Gunnar Hamre (67 kg, Combat WC) engaged in a shootout with eventual champ Oliver Pada of Finland on Friday but dropped the match 14-6. Hamre put up another solid volley of points in his next contest and it was not enough as Max Siirilia (SWE) took the nod 9-6.
Miess — a coveted prospect for the US program — survived a grinding affair with Miro Leinonen (FIN) on Friday before falling to versatile Norwegian Benjamin Hansen. He still had a chance, of course. Such is the beauty of the Nordic system. When wrestling re-started on Sunday, Miess remained in position to plausibly wind up fighting for a medal, and made good on that directive by biting down in a tight contest against Georgian Avto Gigolashvili (SWE) in which he prevailed on criteria 4-4. A proper Senior awaited in Round 4, Christoffer Dahlen of reputable club AIK Brottning. Although Miess would be heard from in this match, Dahlen would go on a run that translated to a 15-6 VSU. Dahlen defeated Oscar Petersson to emerge with the 77 kg gold.
U15: Chavis Bronze, Calderon 4th
The two youngest American wrestlers on the tour roster both had memorable tournaments, to say the very least.
Zane Chavis (57 kg) and Stephano Calderon (38 kg), both from Sons of Thunder, brought a lot to the table from a competitive perspective. Chavis was just a tick more successful. He had won his first two matches by fall and was clearly in the hunt for gold until a loss to Tahir Albayrak (FIN, and who placed second) in Round 3. Chavis then received a forfeit in Round 4, blitzed Ehsan Alizada (SWE), and triumphed in a nail-biter over Vigo Andersson (SWE) for bronze. 
Calderon finished fourth, which is no small feat considering the size of his bracket. Not that any of it was easy. Calderon opened the tournament with back-to-back losses but the tournament's format kept him in the mix. He delivered beatdowns in his next pair of bouts (against, in order, Swedish athletes Wilmer Palsson and Milton Skoglund), with the consecutive victories depositing him into the bronze-medal round. It was there he encountered Alexander Tounousidis (SWE) and was defeated 16-2.
Notes:
Across all three divisions, and counting wins/losses via forfeit, athletes from the United States finished with a record of 29-18.
13 of Team USA's wins were recorded via technical fall; eight were pins, and eight were decisions (one coming via criteria).
There is not an official camp hosted in Västerås, so the majority of the US delegation will not be staying for additional training.
Another US contingent, featuring members of Northern Michigan's National Training Site and Combat WC athletes, will travel to Kolbotn, Norway towards the end of this month for the aptly-named Kolbotn Cup that precedes a joint training camp.
2023 Malar Cupen
November 4-5 — Västerås, SWE
TEAM USA FULL RESULTS
SR
55 kg
William Jakeway (Sons of Thunder) — BRONZE
LOSS Brage Saether (NOR) 8-0, TF
LOSS Losonc Szabolcs (SRB) 8-0, TF
67 kg
Gunnar Hamre (Combat WC) — 12th
LOSS Oliver Pada (FIN) 14-6, TF
LOSS Max Siirilia (SWE) 9-6
Peyton Omania (NYAC) — 4th
WON Renat Kryzhko (SWE) 10-0, TF
WON Yaman Abdo (NOR) 9-0, TF
WON Hannes Hofmann (SWE) 8-0, TF
WON Isac Rydberg (SWE) via fall
LOSS Tim Bergfalk (SWE) via fall
LOSS Noha Sodergvist (SWE) via injury default
77 kg
Ashton Miess (Combat WC) — 6th
WON Miro Leinonen (FIN) 7-6
LOSS Benjamin Hansen (NOR) 8-0, TF
WON Avto Gigolashvili (SWE) 4-4 (criteria)
LOSS Christoffer Dahlen (SWE) 15-6, TF
87 kg
Henry Baronowski (Combat WC) — 5th
LOSS Mathias Gunther (SWE) 9-0, TF
WON Charlie Sand (SWE) 8-0, TF
LOSS John Garbell (SWE) 8-0, TF
Tyler Hannah (Combat WC) — GOLD
WON Linus Lindberg (SWE) via fall
WON Oskar Johansson (SWE) 8-0, TF
WON Nicolai Toftdahl (NOR) 8-0, TF
WON Mathias Gunther (SWE) via forfeit
U17-U20
71 kg
Will Scherer (Combat WC/MO) — 15th
LOSS Vetle Mathisen (NOR) 7-0
WON Elias Lind (SWE) 10-0, TF
LOSS Lukas Issal (SWE) 2-1
80 kg
Mason Parsons (Sons of Thunder) — 6th
WON Jonathan Hjelm (SWE) via fall
LOSS Alexandar Sakkas (SWE) 8-0, TF
WON Harry Eriksson (SWE) via fall
LOSS Aidan Squier (HPGP/Scorpions) — 9-0, TF
Aidan Squier (HPGP/Scorpions) — GOLD
WON Melker Nellsjo (SWE) 12-3, TF
WON Jesper Hedlund (SWE) via fall
WON Alexander Sakkas (SWE) 7-1
WON Gustav Eriksson (SWE) 10-0, TF
WON Mason Parsons (Sons of Thunder) 9-0, TF
WON Severi Maenpaa (FIN) 14-1, TF
110 kg
Brennan Carey (Combat WC) — GOLD
WON Dires Sasurkaev (NOR) via fall
WON Feher Benjamin (SRB) 9-0, TF
U15
38 kg
Stephano Calderon (Sons of Thunder) — 4th
LOSS Bastian Amar (SWE) 14-0, TF
LOSS Matias Tervonen (FIN) via fall
WON Wilmer Palsson (SWE) 18-6, TF
WON Milton Skoglund (SWE) 12-0, TF
LOSS Alexander Tounousidis (SWE) 16-2, TF
57 kg
Zane Chavis (Sons of Thunder) — BRONZE
WON Benjamin Akallin (SWE) via fall
WON Elio Tanaka (SWE) via fall
LOSS Tahir Albayrak (FIN) 13-6
WON Jens Synnevag Ignes (NOR) via forfeit
WON Ehsan Alizada (SWE) 11-5
WON Vigo Andersson (SWE) 9-8



Listen to "5PM55: Recapping Final X with Dennis Hall with words from Koontz, Braunagel and Hafizov" on Spreaker.
Listen to "5PM54: WCAP's Ryan Epps and a Final X Greco-Roman Preview" on Spreaker.
Listen to "5PM53: Northern Michigan assistant Parker Betts and USMC Captain Jamel Johnson" on Spreaker.
SUBSCRIBE TO THE FIVE POINT MOVE PODCAST
iTunes | Stitcher | Spreaker | Google Play Music
Notice
: Trying to get property 'term_id' of non-object in
/home/fivepointwp/webapps/fivepointwp/wp-content/themes/flex-mag/functions.php
on line
999