After coming away with a grinding win via criteria on Sunday morning, '20 US National Champion Alan Vera (87 kg, NYAC) had his eyes on a big performance, even if his next opponent promised just as tough of a battle, if not more so. Vera — impeccably skilled, experienced, and a patient yet effective scorer — had the requisite tools at his disposal to make a definitive impact. Unfortunately for the talented Cuban defector, it all ended in a startling, disappointing flourish.
Day 2 at the Wladyslaw Pytlasinski Memorial in Warsaw, Poland began at 11:00am local time/5:00am EST and aired live in the US on FLOWrestling.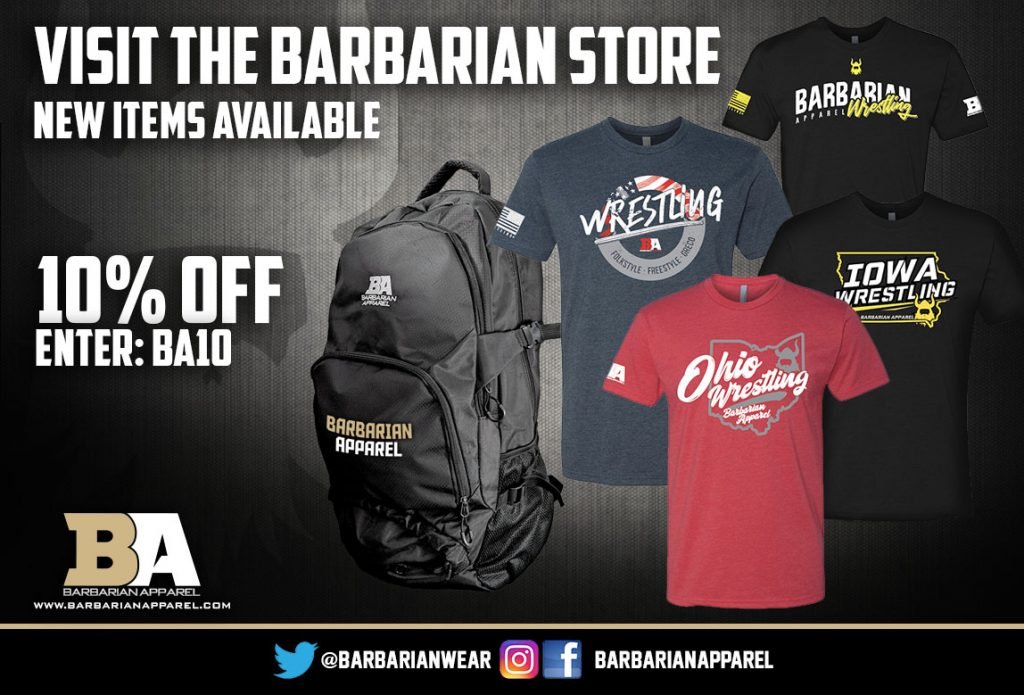 Vera started off in the qualification round opposite noted Turk Dogan Goktas, and it was a contest that delivered the type of purposeful, at times plodding, mechanics for which 87 kilograms is oft recognized. Goktas realized early on that his movement would be compromised by Vera's significant advantage in terms of weaving tie-ups, a strength buoyed in large part by the American's considerable wingspan that allows for reeling underhooks. Goktas worked to mitigate this deficit by looping his two-on-one and locking underneath onto his own wrist. No offense would come of it, but passivity was doled to Vera. From top, Goktas cranked and re-cranked for a successful gut; on his second attempt at a turn, Goktas' lock loosened and Vera stepped over on the edge. The sequence scored two for Turkey (plus the passivity point) and then two for Vera, who entered the break behind 3-2.
It didn't take long for passivity to 180 in the second frame. Just :47 into the period, Goktas was rung up, giving Vera the chance to do some meaningful damage. First was a gut try before Vera stepped up for a lift. Neither threatened, and back to the feet they were. Control was the name of the game. Vera expertly waded inside and used his lefty underhook to keep Goktas honest. It appeared that both the rhythm and eventual outcome were set in stone.
But — with under a minute remaining, a situation developed.
Goktas had inadvertently clashed heads with Vera, whose back was to the line. Vera gestured to the referee, Goktas resumed plowing forth, and Vera stepped out of bounds — all the while continuing to indicate that his head had been cut. The US quickly challenged. During the respite, Vera's dome was bandaged; and, following a lengthy review, the step-out point was wiped off the board and Vera managed to hang on for the 3-3 decision.
The quarterfinal was to provide Vera with his stiffest international test in quite some time. '15 World silver/'19 bronze Rustam Assakalov (UZB) — with whom American fans might be familiar due to his decision over Ben Provisor (NYAC) in the '16 Games — sauntered to the line and the two competitors quickly exchanged sportsmanlike greetings prior to the whistle. The friendliness between the pair undercut the tension. A Vera victory over Assakalov wouldn't guarantee a medal. But it would have firmly deposited him into the argument, not to mention yielded a relevant individual triumph.
And that opportunity was gone nearly as soon as it had arrived.
Vera urgently dug into Assakalov, trying to get a handle with his right-side underhook. They waltzed through the tie-up as the Uzbeki seemed to process his own positioning. Rather than engage in a pummeling tug-of-war, Assakalov simply chose to wrap around Vera. A bodylock didn't look probable, but the lock was maintained for a few beats. Vera hung in and hawked over the hold. Assakalov did not have designs on an arch, which became apparent when he turned his hips inside and drove forward, instantly putting Vera on his back. Desperation protocols were observed, with Vera bridging and adjusting to avoid being pinned. He survived for as long as he could. The signal for the fall came at 1:29 into the first, and Assakalov celebrated with a degree of zeal normally reserved for medal matches.
Assaklov, however, will not contend for gold. He was defeated by Viktor Lorincz's heir apparent Istvan Takacs in the semifinal, thus ending Vera's bid for a potential bronze.
Notes:
Between Vera and Olympian Alex Sancho (67 kg, Army/WCAP), the US showing at Pytlasinski was limited to three total bouts and a combined record of 1-2.
Three-time US National Champion Max Nowry (Army/WCAP) was originally slated to compete at 55 kilograms but that bracket was not contested. Nowry reportedly weighed in and received the first-place medal, which is accompanied by eight United World Wrestling "Ranking Series" points.
2021 Wladyslaw Pytlasinski Memorial
June 12-13 — Warsaw, POL
TEAM USA FULL RESULTS
67 kg: Alex Sancho (Army/WCAP) — 7th
LOSS Bogdan Kovernyuk (UKR) 5-2
87 kg: Alan Vera (NYAC)
WON Dogan Goktas (TUR) 3-3 (criteria)
LOSS Rustam Assakalov (UZB) via fall




Listen to "5PM48: Austin Morrow and Gary Mayabb" on Spreaker.
Listen to "5PM47: Nate Engel and Xavier Johnson" on Spreaker.
Listen to "5PM46: Taylor LaMont and Jessy Williams" on Spreaker.
SUBSCRIBE TO THE FIVE POINT MOVE PODCAST
iTunes | Stitcher | Spreaker | Google Play Music
Notice
: Trying to get property 'term_id' of non-object in
/home/fivepointwp/webapps/fivepointwp/wp-content/themes/flex-mag/functions.php
on line
999