Friday brings forth the Ringers Greco Showcase, the first all age-group event of the year. Eponymously-named for the vaunted Wisconsin club that has produced countless successful athletes, Friday's event includes more than Greco-Roman, as several girls' freestyle bouts are also on the card.
The timing of the Showcase is, yet again, equal in importance to the disciplines offered. Similar to the Midland Greco Duals Series that premiered in Nebraska just over three years ago, Ringers' foray is taking place during folkstyle season, with the main difference being that Midland availed matches for Seniors along with youths. In the case of Friday, most might point their fingers at space in the schedule due to the pandemic, but only if they are unfamiliar with those involved. Ringers coach Bill Kahle does not halt Greco-Roman training at his academy — ever. Be it November, February, or August, the international styles are always practiced. Kahle had been zeroing in on an excuse to put together an event and it simply worked out that this coming weekend presented the best opportunity.
"When we had wrestlers who stopped doing folkstyle to train only Greco, my question was, How do we get an event in the middle of folkstyle season?" began Kahle. "Through the GRIT (Greco-Roman Innovation Team) program, I was connected with a number of coaches, one of whom being from Alaska (Westley Bockert), who was interested in traveling and working collaboratively. Once I realized his intentions, I said, Let's put this together. And then it was done."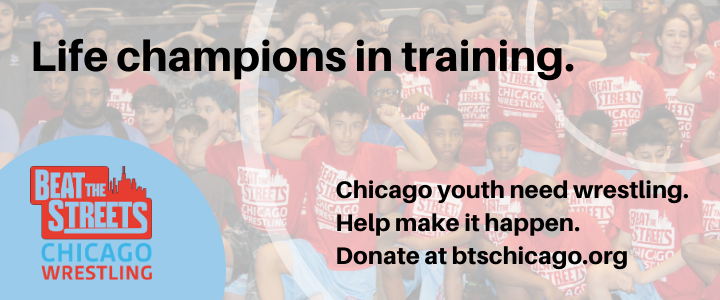 It's Wisconsin, it's Greco, it's the winter. So, it should be no surprise that Lucas Steldt has played an important role in igniting this gathering. "Since Lucas and I have already worked together, then it became, Why don't you come on board? We just added clubs to the list to work together, to work as one Team USA," Kahle said.
The message of the card, and one that has grown increasingly louder in the US, is that of an alternate route for young athletes who desire a pathway outside the norm. Not all wrestlers prefer folkstyle or its Olympic cousin, freestyle. Some, via their own personalities and long-term objectives, want something different. They want Greco. To these age-group competitors, the style provides a more aggressive and technical outlet; and from Kahle's perspective, continuously force-feeding them scholastic wrestling might be stymieing their capacity for development in more ways than most on the periphery suspect.
"I can put it in an analogy: Lucas has a kid named Cole Halverson, who rides motocross, dirt bikes, stuff like that. If you told Cole that he could only ride BMX bikes, he would go crazy because he needs that little extra," explained Kahle. "For kids who don't want to be held back, the rules in folkstyle have become overbearing. You don't realize that you're dealing with excellent athletes and that some of these kids are just a different breed. They have less fear, and I think folkstyle inhibits the ways they would like to express themselves on the mat."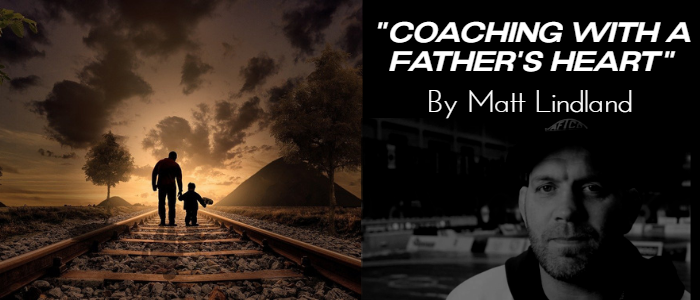 Steldt, founder of Combat WC in Blue River and a two-time Cadet World Team coach, likewise sees the Ringers Greco Showcase as a "big picture" proposition for continued developmental efforts, and not as a singular isolated event. "For the ones who are searching for answers, and hopefully watching this event, I want them to know that this is a movement," Steldt said. "There is an answer, and we have it."
What Steldt means is that in order for internationally-minded age-groupers to adequately blossom, items like tomorrow's bout card are just the tip of the iceberg. Interested parties, namely athletes and their parents, simply need to know that there are options worthy of further exploration. They don't have to wait until the spring, or put off World-level aspirations until following college graduation. Olympic dreams can start today, so long as the proper route is identified and then traveled.
"For over 16 years, we've been working to create a way," declared Steldt. "The way is here, and it has been proven to develop athletes on and off the mat. Whether educationally, technically, and in terms of achievements, it needs to be rendered inarguable. For the athletes who want to pursue Greco, we have done our due diligence to create the best path. I can assure these athletes, as well as their parents and coaches who are searching for answers, they don't have to any longer. Their search is over."
Particulars
Ringers Greco Showcase
February 5 — Menomonee Falls, WI
TEAMS
City Kids (WI)
Combat WC (WI)
Interior Grappling Academy (AK)
Ringers (WI)
TIME: 6:00pm CT
HOW TO WATCH: Ringers Facebook Live
TENTATVE BOUT ORDER
Autumn Poland (IGA) vs. Catlyn Kelly (Combat WC)
Sully Ramos (Ringers) vs. Ethan Xiong (City Kids)
Jeremy Bockert (IGA) vs. Layth Jaraba (City Kids)
Aiden Nutter (Combat WC) vs. Hector Razo (City Kids)
Janar Matos (City Kids) vs. Cael Kahle (Ringers)
Jeremy Ingram (City Kids) vs. Cole Halverson (Combat WC)
Kylie Rule (Combat WC) vs. Kierstyn Bockert (IGA)
Dramon Beauchamp (City Kids) vs. Pete Macchione (IGA)
Julian Slaastad (Ringers) vs. Fareon King (City Kids)
Carly Keshker (Ringers) vs. Autumn Poland (IGA)
Avery Steldt (Combat WC) vs. Alysa Stigall (IGA)
Sean Michel (IGA) vs. Carl Dotson (City Kids)
Noah Curtis (IGA) vs. Dramon Beauchamp (City Kids)
Hector Razo (City Kids) vs. Cole Halverson (Combat WC)
Aiden Nutter (Combat WC) vs. Jeremy Ingram (City Kids)
Jeremy Bockert (IGA) vs. Cael Kahle (Ringers)


Listen to "5PM43: Christmas Time with Millersville's Kerry Regner" on Spreaker.
SUBSCRIBE TO THE FIVE POINT MOVE PODCAST
iTunes | Stitcher | Spreaker | Google Play Music
Notice
: Trying to get property 'term_id' of non-object in
/home/fivepointwp/webapps/fivepointwp/wp-content/themes/flex-mag/functions.php
on line
999