For the first time in two years, United States Greco-Roman Seniors will soon shuttle off to Hungary for a winter getaway. It's a little different this season, because everything is a little different. There is a tournament, though it isn't the much-heralded Grand Prix. And there is a camp, but it is not the conventional one or two-week variety to which most are accustomed.
The event, which takes place on February 13, is being dubbed "Olympic Preparation Tournament" and will offer all ten weight categories (along with a two-kilogram allowance). At press time, 16 nations (including the US) are on the invitation list. A chance exists for the tournament to switch from a one-day format to two-days, but that decision will be made as competition draws closer and a complete picture of the number of participants becomes availed.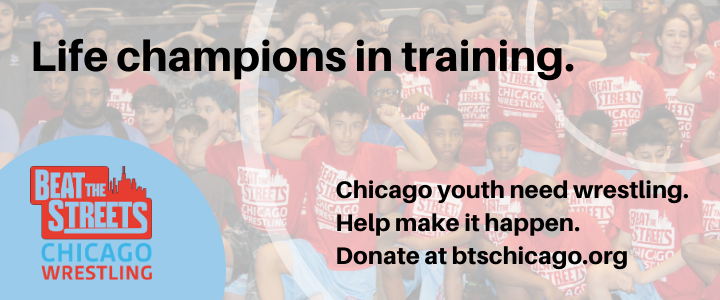 As had been reported here previously, the camp is the primary attraction. It is a long one. Unfolding in Tata at Hungary's version of the Olympic Training Center, training begins on February 15 and stretches all the way until the European Olympic Games Qualifier (slated to kick off in Budapest on March 18). American wrestlers set to attend will not remain in-country for the entire four-week span, as several are likely to compete in Rome's Matteo Pellicone Memorial "Ranking Series" tournament in early-March.
Most US athletes hold a particular fondness for Hungary. The Greco powerhouse is typically a hotbed of activity. Aside from the Hungarian Grand Prix, long recognized as one of the sport's premier events, there have been numerous high-level training opportunities in and around Budapest featuring a who's-who of World/Olympic medalists. In addition, Hungarian camps are typically popular due to their oft intense workloads complemented by a generous amount of "live" wrestling. It also does not hurt that the landscape, sights, and sounds for which Budapest is known have served as a welcomed perk for those who make the trip.
Who Is Involved
Nine Senior competitors comprise the American delegation thus far — but only five are expected to enter the tournament on February 13.
Tournament
Alston Nutter (Sunkist/NTS) is gearing up for his first taste of competition since capturing Junior World bronze in 2019. A student at Northern Michigan University, Nutter had planned on suiting up for the Junior/U23 Nationals this past November but decided against it due to a minor injury. He has not been dormant, however; Nutter never stopped training and has appeared in a pair of Senior camps over the past few months. He also hasn't stepped onto a competitive mat in nearly a year-and-a-half. As an Olympic Trials-qualified athlete, Nutter began targeting this latest Hungarian tour as soon as it was introduced, a fact to which he alluded last month towards the conclusion of "January Camp" in South Dakota.
"It (camp at Legends of Gold) gives me a great chance to talk to Coach (Gary) Mayabb and Coach (Matt) Lindland about overseas opportunities, other training opportunities, and really get a feel for my schedule so I can lay it out and communicate that with my personal coaches and my university coach up at Northern (Andy Bisek)," Nutter said. "Just lay out a really good plan to make the Olympic Team."
Joining Nutter in the tournament are four others, one of whom has been looking forward to a foreign adventure for quite some time — '20 U23 National Champion Dylan Gregerson (60 kg, UVRTC). Gregerson, who opened a lot of eyes around the US in '19 when he advanced to the Trials' National Team match before finishing runner-up at U23 one week later — said in August, "I haven't gotten overseas, which is my goal. And I've got a long time. I'm planning on wrestling until 2028, so I have a couple more Olympic runs in me. I really wanted to plan for U23 and just try to make a Team and head overseas so I can at least get some overseas experience under my belt a little bit." It would seem that Gregerson will be able to do just that coming up shortly.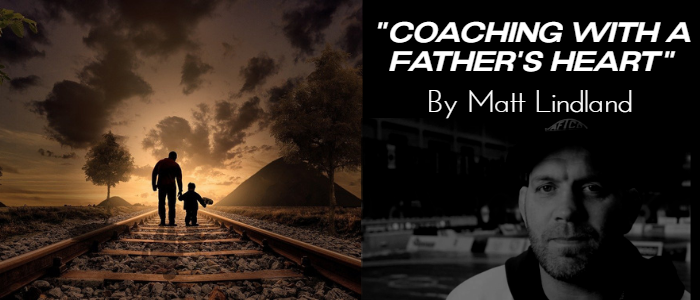 Two more exuberant and talented young stars are also on-board: '20 National Champion Benji Peak (67 kg, Sunkist/NTS, 5PM #11) and two-time National runner-up Calvin Germinaro (Minnesota Storm, 5PM #8). Peak and Germinaro are among a select group of full-timers who have managed to remain suitably active — both before and after their Open final in October. Between that event, the Junior/U23 Nationals, and a handful of camps, neither athlete has had to endure a prolonged hiatus from training or competition dating back to the summer.
Diante Cooper (97 kg, Air Force/WCAP) will be the heaviest US entrant in Tata. A promising combatant with a college background as well as a beach national crown from '19, Cooper has focused on Greco-Roman in advance of this Olympic Year, steadily improving in conjunction with more chances to train at a consistent level. Last year, the Airman punched his Trials ticket by virtue of finishing second to two-time National Team member Lucas Sheridan (Army/WCAP, 5PM #2) at the Armed Forces Championships. Cooper was also in the mix on the fall '19 overseas tour that concluded in Finland.
Just the Camp
No one in the US has been waiting to head over the Atlantic more than three-time World Teamer G'Angelo Hancock (97 kg, Sunkist, world #7, 5PM #1). He had come really close to touching down in Europe not too long ago, only to be turned back at the airport following a last-minute change in travel protocols. This situation naturally left Hancock frustrated, but he will soon be able to shake it all off in the best way he knows how. Although Hancock is not competing in Tata, he will be set to go for Rome, which is presumably the case for his three camp-only teammates, as well.
"PMart", Patrick Martinez (87 kg, NYAC, 5PM #3), is in the same boat as Hancock. Martinez prefers overseas jaunts, especially when it comes to Hungary, but chances to hop on flights had proven elusive until only recently. Now 30, Martinez is one of the most consistent and successful athletes of his generation, having made three World Championship appearances on top of earning several international medals. Widely considered a very legitimate candidate to represent the US in Tokyo, the native Californian is lauded for his punishing style and expansive gas tank. He is also beholden to plenty of top-tier overseas experience, which he will look to incorporate back into his training as the final push to the Trials draws ever closer.
A pair of Marine Captains rounds out the US roster — Peyton Walsh (77 kg, 5PM #9) and two-time National Champion Daniel Miller (97 kg, 5PM #3). Both Walsh and Miller competed last month at the Henri Delgane Grand Prix in Nice, France. It was a dust-off excursion on the heels of a long break from sanctioned matches. Two-time National Team member Walsh finished 0-2 — but found little trouble getting to his scores. Miller capped Deglane at 1-2, though his two losses were recorded back-to-back and he recovered impressively to hit the tarmac on a high note.
2021 USA-Hungary Tour
Olympic Preparation Tournament
February 13 — Tata, HUN
TEAM USA ROSTER
*Olympic Trials Qualified
60 kg
Dylan Gregerson (UVRTC)
67 kg
*Calvin Germinaro (Minnesota Storm, 5PM #8)
*Alston Nutter (Sunkist/NTS)
Benji Peak (Sunkist/NTS, 5PM #11)
97 kg
*Diante Cooper (Air Force/WCAP)
European Olympic Qualifier Camp
February 15-N/A
77 kg
*Peyton Walsh (Marines, 5PM #9)
87 kg
*Patrick Martinez (87 kg, NYAC, 5PM #3)
97 kg
*G'Angelo Hancock (Sunkist, world #7, 5PM #1)
*Daniel Miller (Marines, 5PM #3)


Listen to "5PM43: Christmas Time with Millersville's Kerry Regner" on Spreaker.
SUBSCRIBE TO THE FIVE POINT MOVE PODCAST
iTunes | Stitcher | Spreaker | Google Play Music
Notice
: Trying to get property 'term_id' of non-object in
/home/fivepointwp/webapps/fivepointwp/wp-content/themes/flex-mag/functions.php
on line
999