The 2018 USA Greco-Roman World Team did not get off to the hot start many were hoping for.
All four athletes entering action on Day 1 — Sam Hazewinkel (55 kg, Sunkist), Jesse Thielke (63 kg, NYAC/LOG), RaVaughn Perkins (72 kg, NYAC), and Geordan Speiller (82 kg, Florida Jets) — lost in their only matches of the morning, although Hazewinkel is still alive as of press time with a chance to come back for bronze tomorrow.
The first day of the 2018 Greco-Roman World Championships at the Papp Laszlo Sports Arena in Budapest, Hungary began at 10:30am local time (4:30am EST) and aired live in the US on Trackwrestling.
Hazewinkel jolted by Ozturk
Should you remember one thing about Hazewinkel's first-ever match at a Senior Worlds event, let it be the manner in which he made first contact against Ekrem Ozturk (TUR, world no. 1). Seemingly before the whistle had even blared, Hazewinkel was already in on Ozturk, lunging towards the body. But Ozturk, widely regarded as the man to beat in this weight class coming in, used his go-to arm drag to get behind Hazewinkel. Then the American's reckoning arrived swiftly. Ozturk side-lifted Hazewinkel for four and followed up with two guts to end the contest at just :45 into the first period.
Fortunately for Hazewinkel and the US, Ozturk has sailed to the semifinals where later on today he will face 2017 Junior World silver Zholaman Sharshenbekov (KGZ, world no. 9). If Ozturk wins, Hazewinkel will enter tomorrow's repechage.
UPDATE: Ozturk fell to Zholaman Sharshenbekov (KGZ, world no. 9) via tech in the semis, thus eliminating Hazewinkel from contention for bronze on Friday.
Thielke falls to familiar face
A rematch of the 2016 2nd OG World Qualifier semifinal took place for Thielke in the 63-kilogram qualification round, as the Wisconsinite greeted the man he vanquished to qualify for the Olympics, Donior Islamov (MDA, world no. 7). In what wound up becoming a wild runaway win for Thielke, the pair combined for 28 points — with Thielke rattling off 14 unanswered points to end it early.
The scoreboard didn't light up the same exact way in this one, though for a minute there it seemed plausible. Thielke was awarded the first passive in the opening period and converted on an elbow-to-elbow gut, and then another off the edge, to jump up 5-0. But before you could start imagining a Thielke windfall, Islamov responded after the restart with a takedown and back-to-back turns to surge out in front 6-5.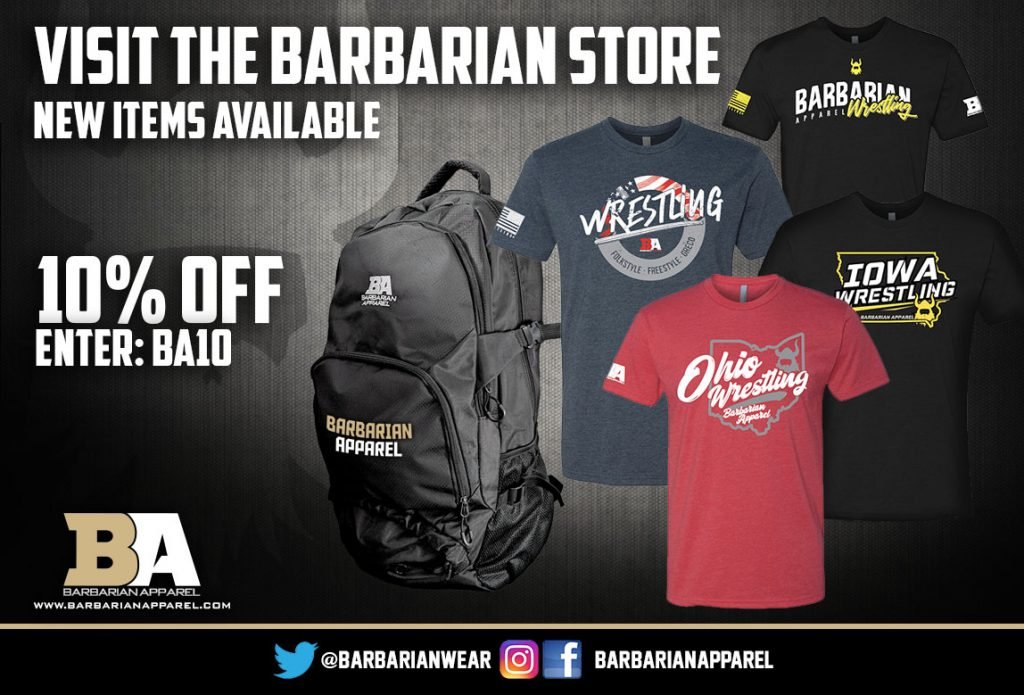 Thielke, a deliberate, strategic worker, prodded at Islamov through the remainder of the period. Good, hard looks were difficult to seize on, particularly because Islamov knew the landscape. He refused to fall victim to Thielke's attacks and sustained static position during most of the exchanges right up to the break.
In the second period, Islamov hopped on the first chance he had an collected two on a correct-throw-arm-throw, increasing his lead to 8-5. Thielke had to get to work. He wasn't trying to waste any time and he had already proven in the past that he could open up on the Moldovan in an instant when necessary. It was necessary here. Thielke attempted to coax Islamov into betraying his posture, if only for a millisecond. Islamov wouldn't budge. A caution on Islamov for negative wrestling with less than :30 remaining provided a glimmer of hope, but whatever hope there was became dashed as time ran out with Thielke unable to cash in on a last-chance attempt.
Islamov was soundly defeated by multiple World/Olympic medalist Elmurat Tasmuradov (UZB) in the quarterfinals, putting an end to Thielke's 2018 World Championships.
Perkins hangs in there, but comes up short
It was incumbent upon Perkins to get off to a fast start working against 2017 U23 World bronze Murat Dag (TUR, world no. 5). And he did. Perkins divyyed around in the tie-ups and moved Dag just enough to garner the first passive. From the ensuing par terre, Perkins slithered his lock around Dag, cinched it elbow-deep for good measure, and proceeded to nail a gutwrench. The 3-0 lead came so easily that it seemed like piling on might not be a problem.
But shortly thereafter, it was Dag who racked up some points. He shucked Perkins near the edge and got behind before yielding four on a side lift. A step-out following the restart put Perkins in a 7-3 hole — but he answered right away by reaching around and netting his second takedown of the period. Some more checking, some more tactical in-fighting that was taking place at a moderate tempo. But one more Perkins step-out provided Dag with another point and a 8-5 advantage entering the second frame.
You cannot describe the conclusive period as a complete cat-and-mouse game, although Perkins appeared to be trying to force openings more than his counterpart who held the lead. Brief conferences, akin to sidebars, were sprinkled in on the part of the official, but no cautions or further passives were awarded. With just over a minute to go, Perkins fired in off an exchange, first looking to wrap Dag's body before settling for a takedown. Still, he needed another score. Down 8-7, Perkins did what he could to initiate one more sequence — and Dag made it to the whistle, ultimately turning back the American via the same 8-7 score.
Dag was stopped by Mohammadali Geraie (IRI) in the round-of-16, disqualifying Perkins from possible contention for bronze.
An Injured Speiller Unable to Continue
Every once in a while, it's just not your day.
And if you're Geordan Speiller, today couldn't have gone any worse. Or more bizarrely.
Speiller was given an opportunity to right a recent wrong in the 82-kilogram qualifying round. Standing across, 2018 Pan Am gold Luis Avendano Rojas of Venezuela. Avendano Rojas is a capable athlete who defeated Speiller via tech back at those Pan Am Championships some months ago. On the same token, Speiller had delivered a vicious beatdown on Avendano Rojas at the Pan Ams in 2016. So, there was certainly some intrigue entering this match-up. However, that intrigue went from potentially witnessing a sharp Speiller performance to wondering if he was going to need surgery right there on Mat C in the middle of the match.
In the early going, Speiller was unquestionably the more intentful athlete, scanning Avendano Rojas' position while dropping levels for looks at attacks. But even with Speiller demonstrating a more impassioned approach, it was he who was penalized for passivity. Illogical, but not unexpected. Avendano managed a correct lift to make the score 3-0; on the boundary, Speiller stood up in a haste but was forced out for a point.
This was actually the pivotal moment of the match.
As Speiller rose to his feet, he grimaced and held his right arm near the elbow. An injury time-out was granted, and before long, the match resumed. In the latter part of the second, a passivity point came Speiller's way and he made the most of it by gutting Avendano Rojas over twice to take a 5-4 lead with just over minute left. But after the restart, Avendano Rojas scored on an over-under lock — he wanted to throw but Speiller instinctively bellied down. The Venezuelan kept position and went for a gutwrench that didn't score, as the athletes were far off the edge by then. But Speiller's arm had flared up once more and he appeared to writhe in pain, this time holding his arm higher up near the shoulder. A lengthy conference with the medical staff followed with Speiller opting to continue the bout with :39 remaining.
Speiller, likely experiencing intense discomfort, furiously attacked, even uncorking a pair of arm spin attempts. On that second try at an arm, Avendano Rojas countered and collected two. They clashed again in the middle. Following an exchange which saw Avendano Rojas push off, Speiller collapsed to the mat nursing his right arm. The medical staff surrounded the Floridian yet again, ultimately calling a halt to the bout with :8 still visible on the clock.
With Speiller's injury default, he became ineligible to return to the tournament's repechage rounds. Not that it mattered anyway, as Emrah Kus (TUR, world no. 4) cruised past Avendano Rojas 6-0 in the quarterfinal.
NOTES:
Some are calling the result between Ozturk and Hazewinkel a fall for Ozturk. We are listing it as a tech.
US athletes, counting passives and Speiller's tally prior to his defaulting out, scored 19 points combined on the morning.
Three wrestlers today — Hazewinkel, Thielke, and Perkins — faced opponents currently ranked in the top-10 by United World Wrestling.
2018 World Championships
Budapest, Hungary — October 25th-27th
TEAM USA DAY 1 RESULTS
55 kg — Sam Hazewinkel (Sunkist)
LOSS Ekrem Ozturk (TUR) 8-0, TF
63 kg — Jesse Thielke (NYAC/LOG)
LOSS Donior Islamov (MDA) 8-7
72 kg — RaVaughn Perkins (NYAC)
LOSS Murat Dag (TUR) 8-7
82 kg — Geordan Speiller (Florida Jets)
LOSS Luis Avendano Rojas (VEN) via injury default
CLICK HERE TO DONATE TO THE USA GRECO-ROMAN PROGRAM
Listen to "5PM20: Spenser Mango's Germany report while Jesse Thielke & Dennis Hall battle on Wisconsin trivia" on Spreaker.
SUBSCRIBE TO THE FIVE POINT MOVE PODCAST
iTunes | Stitcher | Spreaker | Google Play Music | RSS
Notice
: Trying to get property 'term_id' of non-object in
/home/fivepointwp/webapps/fivepointwp/wp-content/themes/flex-mag/functions.php
on line
999