If you are a United States Greco-Roman athlete entering the World Championships nowadays, the best course of action is to automatically assume you will draw a weight class favorite and proceed from there.
The Greco portion of the 2018 Worlds begins tomorrow morning at the Papp Laszlo Sports Arena in Budapest, Hungary and all four Americans have received their first round draws.
55 kg — Sam Hazewinkel (Sunkist) vs. Ekram Ozturk (TUR, world no. 1)
Hazewinkel will meet up with the wrestler many consider to be the best in his bracket, and Ozturk's #1 ranking is only part of the reason why. Ozturk started the season strong with a gold at the Takhti Cup and then grabbed a silver at the U23 Euros as well as a bronze at the Senior version of the tournament. Leading up to Budapest, Ozturk collected event titles at both Vehbi Emre, defeating Shota Tanokura (JPN, world no. 3) in the final, and the University Worlds.
Strong on his feet, Ozturk's primary weapon is a go-behind he often looks for off of arm drags. Naturally, he is also an extremely adept par terre combatant but has been turned on occasion this year.
Fan-favorite Hazewinkel faces Ozturk in the upper part of the bracket. Should "Haze" emerge victorious, he will see the winner of Asian Championships bronze Islomjon Bakhramov (UZB, and who is down a weight for this event) versus 2013 Junior World silver Alexander Trifonov (UKR). It should be noted that Trifonov was not originally included on Ukraine's roster.
63 kg — Jesse Thielke (NYAC/LOG) vs. Donior Islamov (MDA, world no. 7)
What are the odds?
Islamov unwillingly played a role in what was one of the best moments for the USA Greco program in recent memory. Back at the 2nd OG World Qualifier in 2016, Thielke defeated Islamov in the semifinals to secure his spot at the Rio Olympics. That match started off ominously for the American, as Islamov snared a quick lead thanks to a pair of arm throws. Thielke put together an inspiring, furious comeback and wound up prevailing via tech.
Islamov competed at 66 kilos a season ago but has stuck around at 63 this year, with his high point being a bronze at the Euros.
If Thielke gets by Islamov in the round-of-16, he will go up against the winner of 2018 Hungarian Grand Prix gold Mossein Hajipour (IRI, world no. 17) and US Marine German Diaz (PUR).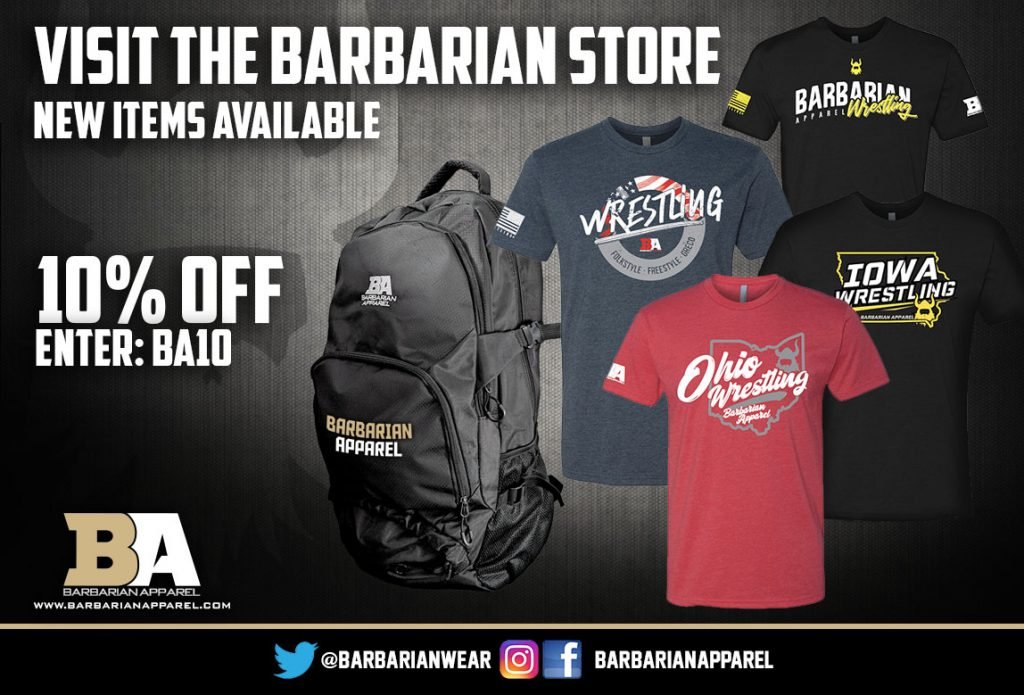 72 kg — RaVaughn Perkins (NYAC) vs. Murat Dag (TUR, world no. 5)
Dag, like countryman Ozturk, also won a University World title this year. In '17, the Turkish wrestler took third at the U23 Worlds in '17 and followed up this season with strong efforts pretty much everywhere he went. Dag earned silver medals at two UWW "Ranking Series" events — Iran's Takhti Cup in January and his home country's Vehbi Emre earlier this summer.
More of a straight-up classical stylist, Dag does have some offense standing up, but with par terre back in the fold he's just as apt to grind things to a halt and wait for his chance on top. Perkins is unquestionably the better, more aggressive athlete, but he'll need to really force the action to open up his opportunities.
2015 World Champion/2016 Olympic bronze Rasul Chunayev (AZE, world no. 4) waits in the wings for Perkins in the bracket. Affectionately referred to as "Dance Boy", Chunayev made his mark on the scene by exhibiting flashy, high-octane throws, and at his best is a whirlwind of offense. This season, Chunayev won the Nikola Petrov Memorial in Bulgaria and finished second to Adam Kurak (RUS, world no. 3) at the European Championships.
82 kg — Geordan Speiller (Florida Jets) vs. Luis Eduardo Avendano Rojas (VEN)
Thielke isn't the only US athlete tomorrow who will see a familiar face. Speiller (surprisingly) fell to Avendano Rojas via tech at the '18 Pan Ams. That bout saw Speiller struggle to get going early and Avendano Rojas capitalized from there, basically rolling his way to victory. The Venezuelan is an experienced athlete who has performed very well in spaces, earning silvers in 2018 at both the South American Games and the Central American & Caribbean Games, respectively. With that said, he is a beatable opponent for Speiller.
All of this is happening for Speiller on the bottom side of the bracket. If he's successful, a dustup with 2013 World bronze Emrah Kus (TUR) would be next on the docket.
Action at the 2018 Greco-Roman World Championships starts at 10:30am local time (4:30am EST) and can be viewed live as it happens in the US on Trackwrestling.com.
2018 World Championships
TEAM USA DAY 1 DRAWS
55 kg — Sam Hazewinkel (Sunkist)
vs. Ekram Ozturk (TUR)
63 kg — Jesse Thielke (NYAC/LOG)
vs. Donior Islamov (MDA)
72 kg — RaVaughn Perkins (NYAC)
vs. Murat Dag (TUR)
82 kg — Geordan Speiller (Florida Jets)
vs. Luis Eduardo Avendano Rojas (VEN)
CLICK HERE TO DONATE TO THE USA GRECO-ROMAN PROGRAM
Listen to "5PM20: Spenser Mango's Germany report while Jesse Thielke & Dennis Hall battle on Wisconsin trivia" on Spreaker.
SUBSCRIBE TO THE FIVE POINT MOVE PODCAST
iTunes | Stitcher | Spreaker | Google Play Music | RSS
Notice
: Trying to get property 'term_id' of non-object in
/home/fivepointwp/webapps/fivepointwp/wp-content/themes/flex-mag/functions.php
on line
999