The narrative over in Croatia this weekend surrounding Joe Rau (87 kg, TMWC/IRTC, world #7, 5PM #2) is one of consistent activity. While the Grand Prix Zagreb Open is the first international tournament in ten months that sees US participation, it is not Rau's first competition since COVID locked down the sport. Over the summer, he wrestled an exhibition bout against freestyler Pat Downey, and this past October he placed second at the Nationals.
Rau — who is in tomorrow morning's repechage round at Zagreb — has managed to keep plugging along in spite of various restrictions during the pandemic. But he is an anomaly. Some 930 kilometers away in Nice, France, members of the All-Marine Team will take the mat on Sunday in what will be, for all involved, a much-needed return to competition.
Unlike Rau, and two-time World Teamer Patrick Smith (77 kg, Minnesota Storm, 5PM #1) who is also in Nice, the Marines have been kept dormant. 2019 World Teamers Ray Bunker (72 kg, world #11, 5PM #3 at 67 kg) and John Stefanowicz (82 kg, world #3, 5PM #5 at 77 kg) both won the '20 Pan-American Championships last March in Ottawa; and a month before that, the Marines won their first Armed Forces title in two decades, a victory for which they weren't credited until some five months later.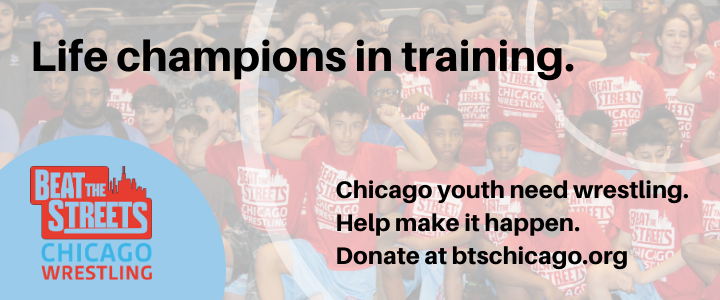 In other words, for the Marines preparing to pull up singlet straps Sunday morning, this has all been a long time coming.
Henri Deglane Greco-Roman Draws
Eight Marines are competing on Sunday. Five of them are current US National Team members. With Smith in the game, that number becomes six, which is, to say, indicative of quite the robust roster.
63-72 kg
Four athletes representing the stars and stripes are available between these three weight categories. Colton Rasche — one of seven Marines in France who is qualified for the Olympic Trials — will operate in the Group B pool at 63 kilograms while teammate Devin Hester occupies Group A. Rasche's first opponent is youngster Yanis Nifri of France. Abdulrakhman Altan (TUR) is also in Group B and is a significant threat. Altan won the November Pytlasinski (which was not a well-attended tournament) and placed third at Vehbi Emre two years ago. For Hester, there will be a fight on his hands in the form of Mehmet Ceker, who came up just short of a medal at the '19 U23 Worlds. '14 University World bronze Fatih Ucuncu (TUR) is another potential obstacle in Hester's pool but one with which he will need to deal in order to medal.
At 67 kilograms is '19 World Team Trials Challenge Tournament champ/'12 University World bronze Jamel Johnson (Marines, 5PM #4). Johnson starts off in the round-of-16 against Aker Al Obaidi (AUT). Should Johnson prevail he will have an interesting match-up awaiting in the quarters — Mamadassa Sylla (FRA). US fans may remember Sylla. The Frenchman displaced Ellis Coleman (Army/WCAP, 5PM #1) in the repechage round of the '18 Worlds.
Bunker is one of the premier beneficiaries of this tournament. 72 kilos is a straight round-robin and he is already assured of four matches. The sledding will be tough, which is probably another incentive for him. In Round 1 of his bracket, Bunker will face Aleksander Milewczyk (POL). From then on, he will likely be in for an array of dogfights. Round 2 has Bunker matched up with the very-experienced Selcuk Can, one of Turkey's many seasoned athletes who doesn't get the call for World-level events but still presents serious problems wherever he goes. Next up for Bunker in Round 4 is Ibrahim Ghanem (FRA), who took second at the latest Pytlasinski. To close out, the hard-charging Marine will do battle with his steepest test of the tournament, '18 U23 World Champion Cengiz Arslan (TUR).
77-97 kg
Double-barreled action for the US is set to blast off at 77, where Smith and Peyton Walsh (Marines) reside on opposite sides of the bracket and begin competition in the round-of-16. Walsh has Maksym Zakharczuk (POL). If he wins, '16 U23 European Championships gold Yunes Basar (TUR) is next. Basar has done much more than that U23 Euro gold. He has appeared in a variety of top-level events over the course of this quad and is mainly the victim of Turkey's enormous depth at 77.
Smith's first adversary is Patryk Bednarz (POL). In the quarters, he will look forward to dealing with '18 World bronze/'18 U23 World Champion Fatih Cengiz (TUR). Fatih Cengiz is yet another Turk with whom American observers may be familiar. Jesse Porter faced Cengiz in consecutive U23 Worlds, falling 2-1 in '17 and via tech in '18. If Smith gets past Cengiz, the opposition in the semifinal may very well be Armenian-born Evrik Nikoghosyan (FRA), who defeated Smith at the '18 Petrov.
It's another tandem for 87 kilograms. Terrence Zaleski (Marines) and Stefanowicz both have byes to the quarters. For Zaleski, his dance partner is Poland's Szymon Szymonowicz. A win there is likely to set up him up against two-time World Champion Metehan Basar (TUR). Stefanowicz, on the lower part of the bracket, opens against Michal Dybka (POL). Two-time U23 World bronze Islam Abbasaov (AZE) is also on Stefanowicz's side but starts off in the qualification round.
Two-time National Champion Daniel Miller (97 kg, Marines, 5PM #3) is in a pooled bracket (Group B). He draws the most decorated competitor of the lot in '16 Junior World gold/two-time U23 World medalist Giorgi Melia (GEO). Melia defeated three-time US World Team member G'Angelo Hancock (97 kg, Sunkist, world #7, 5PM #1) in that '16 Junior event where the latter wound up with bronze.
The tournament's schedule is not divided into sessions. Wrestling begins at 10:00am local time in Nice (4:00am EST) and can be viewed live in the US on FLOWrestling. We will have updates throughout and a recap following the event.
Henri Deglane Grand Prix
January 17 — Nice, FRA
TEAM USA DRAWS
+2 kg
* = Olympic Trials Qualified
63 kg
Devin Hester (Marines)
vs. Mehmet Ceker (TUR)
*Colton Rasche (Marines)
vs. Yanis Nifri (FRA)
67 kg
*Jamel Johnson (Marines)
vs. Aker Al Obaidi (AUT)
72 kg
*Ray Bunker (Marines)
vs. Aleksander Milewczyk (POL)
77 kg
*Patrick Smith (Minnesota Storm)
vs. Patryk Bednarz (POL)
*Peyton Walsh (Marines)
vs. Maksym Zakharczuk (POL)
87 kg
*John Stefanowicz (Marines)
vs. Michal Dybka (POL)
*Terrence Zaleski (Marines)
vs. Szymon Szymonowicz (POL)
97 kg
*Daniel Miller (Marines)
vs. Giorgi Melia (GEO)


Listen to "5PM43: Christmas Time with Millersville's Kerry Regner" on Spreaker.
SUBSCRIBE TO THE FIVE POINT MOVE PODCAST
iTunes | Stitcher | Spreaker | Google Play Music
Notice
: Trying to get property 'term_id' of non-object in
/home/fivepointwp/webapps/fivepointwp/wp-content/themes/flex-mag/functions.php
on line
999