There are no easy routes in an Olympic bracket, particularly in Tokyo which includes four less than has been the norm. Each bout in this grandest of tournaments is intended to deliver a stiff test — and for G'Angelo Hancock (97 kg, Sunkist), the first one out of the gate happened to be reigning two-time World bronze Mikheil Kajaia (SRB).
Day 2 of the 2020 Tokyo Olympic Games began at 11:00am local time (10:00pm ET) and aired live in the US on NBCOlympics.com.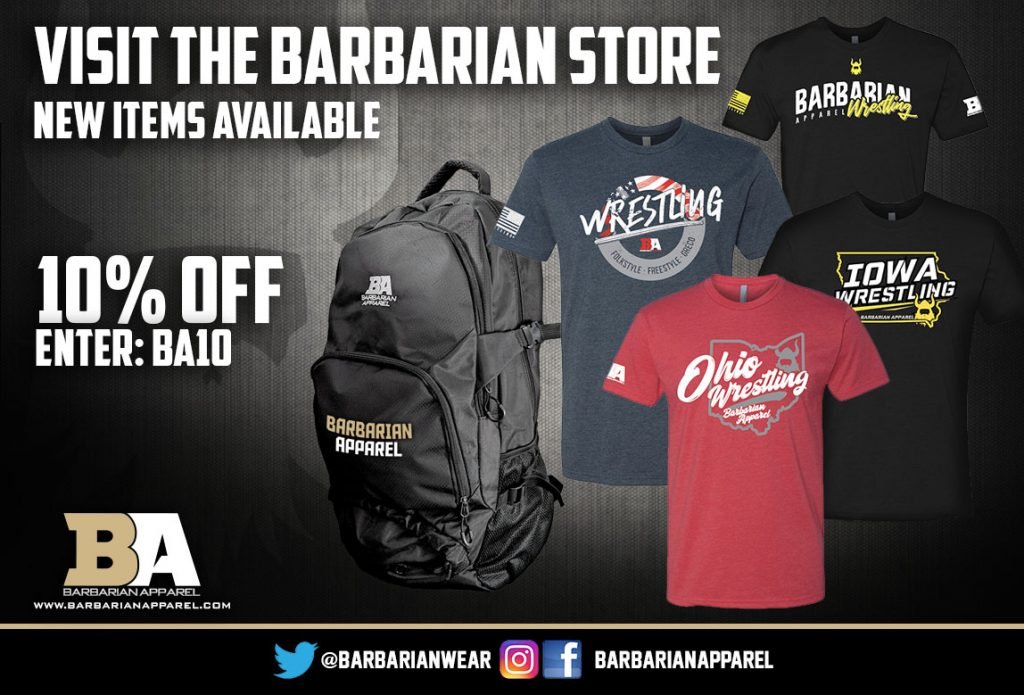 A pair of darting reaches to the body broke the ice as Hancock looked to set the tone. Immediately, it became apparent that the pace would be set by the Coloradan, somewhat of a departure for Kajaia. Hancock began enveloping more pressure, forcing Kajaia on his heels. Passivity made its first appearance with the knock doled out to Serbia. Hancock then gripped and quickly raked Kajaia twice for four points and a 5-0 lead.
The second period started with Hancock returning to brisk entries that seemed to disrupt Kajaia. The Serbian is normally measured from a distance until he weaves into a pummel, but in this match he was unable to dictate the positions responsible for his past successes. Still, Hancock was dinged — in under a minute, no less — to provide Kajaia with his best offensive chance. Hancock went prone, Serbia locked for a gutwrench, and after a manageable amount of time they were back to the feet. Neither athlete appeared to be fading, though Hancock's diligence was constantly stymying his counterpart. No further scoring was availed, and the three-time US Word Team member walked away the winner of a 5-1 decision.
Greeting Hancock in the quarterfinal was '16 European Championships silver Tadeusz Michalik (POL), who up until the '19 Worlds competed at 85/87 kilograms. The move north paid off, as Michalik surprised many by qualifying Poland for this tournament in his 97 debut.
A busier pace than in his match with Kajaia unfolded for Hancock, who frenetically scanned for adequate tie-ups in the bout's early moments. A near-scramble caused both to become off-balanced, but no damage on the scoreboard was done. Passivity checked in for Michalik (whose steady diet of blocking and holding was ignored by the officials throughout the remainder). Hancock felt he might have a run on a lift but chose to crash back down and attempt a turn. Michalik stayed glued to the tarp, for the most part, and they reset.
As if according to script, Hancock was the recipient of the second period's passivity knock. Michalik did not have much steam in his lock, which allowed Hancock to take a pause and fight his way upright. But just after he found his feet, Hancock became entangled with Michalik near the boundary. It was a messy sequence when trying to discern whose foot nudged over the yellow-orange line first. The point went to Michalik and the US side challenged. The call was upheld to provide Poland with a 3-1 lead.
On the next reset, and after forcefully reeling his foe into position, Hancock dug underneath and popped Michalik for a step-out. And again, the tables turned, with Michalik answering back to garner another point. By the bout's waning stages, both athletes were operating on low tanks. Hancock mustered enough zeal to, on will alone, move Michalik off the edge for a second time. But that third point represented the summation. Michalik emerged victorious 4-3, and will now face two-time World Champion and top-seeded Musa Evloev (RUS) in the semifinals later today. A win for the Polish athlete will place Hancock in the repechage bracket where one win would put him in the bronze match.
Hafizov Misses Out on Path to Bronze
With his vanquisher Luis Orta Sanchez (60 kg, CUB) advancing to the final, Ildar Hafizov (Army/WCAP) was pulled back into the bracket via repechage. His opposition, '18 World Champion Sergey Emelin (RUS), had likewise fallen to Orta Sanchez on Sunday, pitting them together one win away from the bronze-medal round.
And that win went to the Russian.
Soon after the opening whistle, Hafizov off-balanced Emelin but was quickly warned for leg contact. He shrugged it off and zoomed back into the ties. Army assistant Spenser Mango could be heard urging Hafizov to snag a two-on-one, which he did, and Emelin responded by looping inside and locking the American's wrist. A brief break from an exchange saw Hafizov re-engage with another two-on-one that was eventually converted into double-overhooks. Passivity on Emelin was called next, giving Hafizov his first (and only) par terre opportunity of the contest. From top, he locked low and tried hard to dig a rotation; when that didn't work, Hafizov found his preferred high lock and stepped into position for a potential hoist. Emelin swam, crawled, and ultimately defended the attempts to keep his deficit at 1-0 heading into the second period.
As expected, passivity was reversed in the conclusive frame. Hafizov did not receive much time to operate, and the officials confirmed the call before a minute had expired. Par terre top is the strongest part of Emelin's game, and he capitalized by rolling three guts for a 7-1 lead. Hafizov fought valiantly from then on, and looked to switch up his attacks in order to catch Emelin out of position. Unfortunately for the US, it was to no avail. Emelin got the nod 7-1, thereby dashing Hafizov's hopes for bronze in his first Olympic appearance for Team USA.
2020 TOKYO OLYMPICS
August 1-4 — Tokyo, JPN
DAY 2 TEAM USA RESULTS
60 kg: Ildar Hafizov (Army/WCAP)
LOSS Sergey Emelin (RUS) 7-1
97 kg: G'Angelo Hancock (Sunkist)
WON Mikheil Kajaia (SRB) 5-1
LOSS Tadeusz Michalik (POL) 4-3
DAY 1 TEAM USA RESULTS
60 kg: Ildar Hafizov (Army/WCAP)
LOSS Luis Orta Sanchez (CUB) 5-0




Listen to "5PM50: Mr. Fantastic Benji Peak" on Spreaker.
Listen to "5PM49: Robby Smith on coaching, fatherhood and mentors" on Spreaker.
Listen to "5PM48: Austin Morrow and Gary Mayabb" on Spreaker.
SUBSCRIBE TO THE FIVE POINT MOVE PODCAST
iTunes | Stitcher | Spreaker | Google Play Music
Comments
comments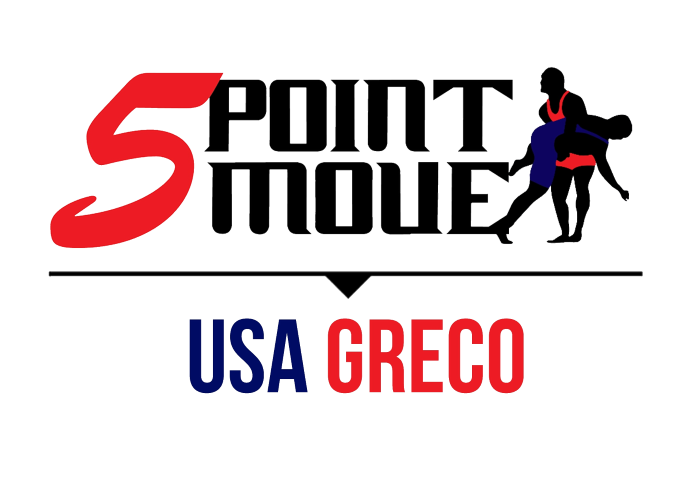 Notice
: Trying to get property 'term_id' of non-object in
/home/fivepointwp/webapps/fivepointwp/wp-content/themes/flex-mag/functions.php
on line
999