On the first day of Greco-Roman wrestling at the 2023 U20 World Championships, not one American competitor made it past the quarterfinal round and returning World bronze Aden Attao (130 kg, Suples) has been fully eliminated from the tournament. However, three athletes are alive in the medal chase and Team USA will enter Day 2 having already recorded six individual victories.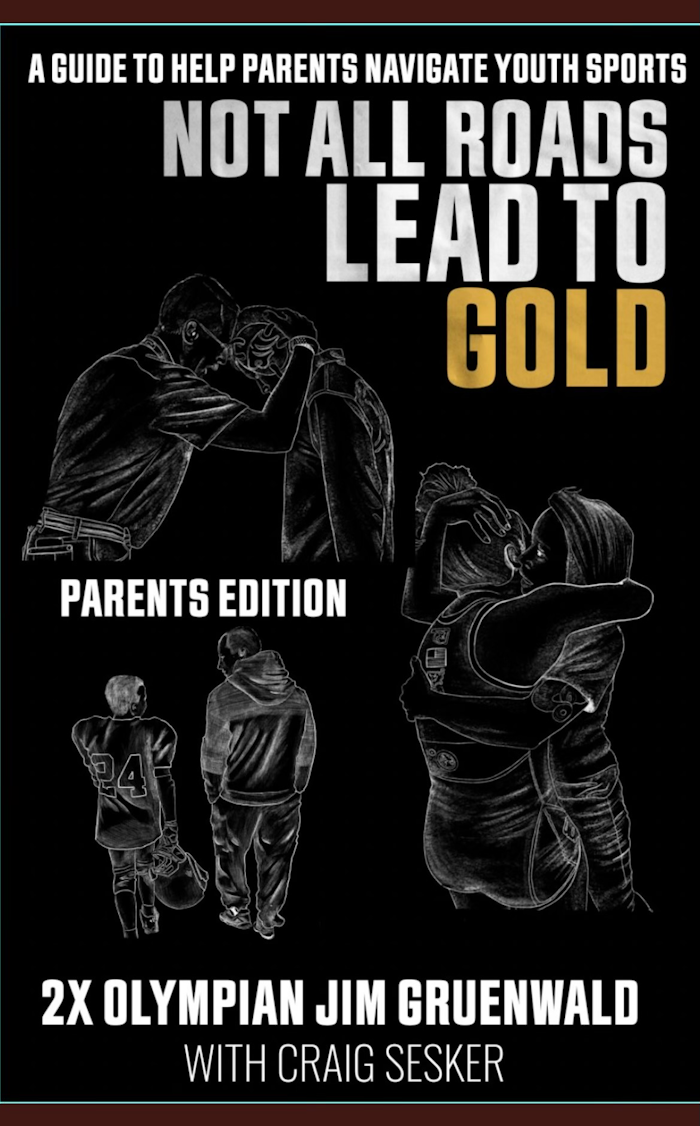 Day 1 of the 2023 U20 World Championships began at 10:30am local time from Amman City, Jordan (3:30am ET) and streamed live in the United States on FLOWrestling.
Zach Silvis (55 kg, PINnacle), Landon Drury (63 kg, Betterman Elite), Wyatt Voelker (87 kg, Panther RTC), and Attao all earned wins on Friday, with Voelker and Attao leading the pack with two apiece. At 77 kilograms, Derek Matthews (77 kg, Northern Colorado WC) fought valiantly against one of his bracket's best competitors and, as was the case with Drury and Voelker, he will duke it out in Saturday's repechage with a chance to eventually wrestle for bronze.
Silvis started off hot against Dzianis Vitaroi (AIN). At the whistle, Vitaroi immediately clambered into a body attempt that Vitaroi commandeered to take control. It was a feet-to-back maneuver — but no points were awarded for the initial action. That did not slow the charge, of course, as Silvis quickly collected a trap-arm gutwrench to turn Vitaroi once for two points. A follow-up lift slid too far down on the legs, and a reset was ordered. The officials soon conferred, the result of which was Silvis receiving four points for the opening sequence along with a 6-0 lead. An odd exchange later in the period saw Vitaroi gain exposure points from standing — but Silvis still held a 7-2 advantage heading into the break.
Soon into the second period, Vitaroi got behind for a takedown to cut into the deficit. The pace heightened from then on, with Silvis keying in on the ties as a desperate Vitaroi jockeyed for attempts. With the clock racing towards all zeroes, Vitaroi dashed and leapt for a last-gasp attack — but he landed on his back and Silvis covered to pick up the win via fall.
In the proceeding round, Ali Ahmadi Vafa of Iran received the first passivity/par terre chance and executed a gutwrench sandwiched between two lifts en-route to a technical superiority victory. Ahmadi Vafa was turned back in the semifinal by Farid Sadikhli (AZE), which caused Silvis' exit from the competition.
Drury & Matthews
Drury's performance started in the round-of-16 opposite Suhib Alhasanat (JOR) with some spirited jousting defining the early stages of the bout. Drury moved with patient aggression as he sought positional advantages, and one such tactic that wound up working in his favor was a vice-grip two-on-one that he levered to yank Alhasanat into — and out of — precarious angles. Passivity was soon awarded to the American. From top, Drury locked a gutwrench and rotated Alhasanat the requisite number of times to log the VSU.
Zhantoro Mirzaliev (KGZ) was up next for Drury in the round-of-16. It was another opportunity for Drury to showcase his considerable ability from par terre, even if the outcome did not end in his favor.
Passivity was called on Mirzaliev in the first period, upon which Drury effectively capitalized by hoisting a lift that netted four points. But on the back-end of the sequence, Mirzaliev escaped and reversed to score his own point; he then managed to lift Drury off the edge for four points and a 5-5 criteria lead. The second period unfolded similarly to the first, except this time Drury was the one who went down in the passive/par terre. Mirzaliev could only muster a loose finish on his lift attempt but garnered correct throw points. The US corner challenged, for Drury had landed on top at the boundary. But the call was upheld, giving Mirzaliev an 8-5 lead he would not relinquish.
The Kyrgyzstan wrestler later went over Dinislam Sagitzhan (KAZ) in the semifinal, which made Drury eligible for tomorrow's repechage. Two victories separate the Betterman-trained prospect from a bronze medal. Drury will first need to get past Vasyl Myshanych (UKR) before taking on Sagitzhan. Mirzaliev downed Myshanych 10-1 in the round-of-16.
Matthews
Matthews had perhaps the most challenging opening-round draw of the US squad on Day 1 in returning U20 silver/'21 U17 World champ Alexandru Solovei (MDA). In a match that might have ended in wide decision triumph for Solovei, Matthews still managed to acquit himself well. A big part of the reason why was his willingness to invite, if not incite, the sort of physicality that so many others tend to avoid. Solovei engaged from the outset by clawing into the hand-fight with his legs properly based underneath him. Matthews responded with enthusiasm and earnestly burrowed inside to go to work. Eventually, static, with Matthews chosen by the officials to hit the deck for par terre. Solovei locked to lift — and Matthews nearly found his feet and refuged from danger, though Solovei did finish for correct hold points.
The passives flipped in the second period to provide Matthews with his own shot from top. Alas, his lift attempt had wrung loose, thus allowing Solovei to escape. The Moldovan was able to take advantage of the reversal and lift Matthews. Four more points were added to Solovei's column and the match reached its conclusion with Matthews trailing 8-1.
But to the surprise of very few, Solovei advanced to the final for a second-straight year. Matthews requires two victories to wrestle for a bronze medal. In the first round of repechage, he will face Abdulmasih Abdulmasih (AIN); if successful, he will square off against Mihael Lukac (CRO); should Matthews prevail over Lukac, he will greet Erlan Mars Uulu (KGZ) with bronze on the line.
Voelker & Attao
Four of the United States' six wins on Friday came from Voelker and Attao.
Voelker's showing thus far has been revelatory. In what is his first high-level international event, the University of Northern Iowa student has looked like he belongs on this type of stage. His opening-round victory set the tone appropriately. Voelker overwhelmed Yhlas Abdurazakov (TKM) physically, though he did surrender a left-side underhook in the early going. But it was a mismatch athletically. Voelker was able to pace Abdurazakov around the mat until passivity became a factor, which was to the former's benefit. A pair of guts later, it was 5-0. Back on the feet, Abdurazakov reached for a headlock that Voelker easily countered to convert a takedown and one more gut to make the score 9-0. Turkmenistan challenged, for whatever reason; the call was not changed, and Voelker was given an additional point to seal it at 10-0.
Against Mohit Khokhar (IND) in the round-of-16, Voelker defended from par terre bottom during the first passivity — and an attack on his part that led to a step-out point towards the end of the frame provided a criteria advantage. That last sequence of the first period was close to a multi-point score, as Khokhar had left his feet out of bounds due to the action, but there was no quarrel from the US side.
Passivity on India in the second period gave way to Voelker securing a gutwrench to jump ahead 4-1. But — Khokhar would be heard from again. With just over a minute to go, he ambled behind Voelker to nab a takedown. Nothing was doing in the follow-up and, shortly after they returned standing, it was Voelker scoring takedown points as he moved into the quarterfinal with a 6-3 decision over a strong opponent.
The hill grew steeper, as expected. Standing in the far corner for the quarterfinal was Abolfouzl Choubani, who aside from having earned U20 World silver a year ago also started for Iran at the '22 World Cup, one of the sport's highest-caliber events.
And Voelker did not make it easy for the star Iranian.
A little clash of heads to start the contest. The whistle blew, the two wrestlers checked in on the hands, and their noggins knocked. Both caught some damage from the headbang, and both were fine within a minute. A booming arm throw from Choubani put Voelker in a 4-0 hole before a 50/50 position near the edge increased the gap to 5-0. One more head clash — though completely incidental — prompted the official to penalize Voelker for a caution-and-two, which ballooned Choubani's lead to 7-0. Just one more point would end matters. And then with a mere :02 left in the period, the referee attempted to caution Voelker for a second time. The call was not confirmed and the match continued.
Voelker stayed right in Choubani's face for the entirety of the second period. He could not meet the Iranian's positional awareness and penchant for adjustments, but his pressure was beginning to take effect. He also needed to score. The referee swallowed the whistle throughout the frame, meaning passivity was not available. With time a factor, Voelker exploded forward on an attack that compelled Choubani to do the moonwalk, which resulted in a step-out point. But that capped the scoring, and Voelker had dropped a 7-1 decision to one of the more capable athletes in the entire tournament.
Choubani edged Vigen Nazaryan (ARM) in the semifinal to bring Voelker back into contention via repechage. When wrestling resumes in the morning, Voelker will need to defeat Ivaylo Ivanov (BUL) in the first round of repechage in order to contest Nazaryan for bronze.
Attao
The 2023 U20 World Championships will end without Attao earning back-to-back medals, yet he nevertheless performed brilliantly.
A tough match in the qualification round it was against Ayumu Iwasaw (JPN). A grinding cause on the feet for both athletes meant that it would come down to par terre. Iwasawa had his shot in the first period but could not turn Attao. In the second frame, Attao easily cranked a gutwrench to take a 3-1 lead and prevail by the same score.
Promising Hungarian heavyweight Koppany Laszlo was next in line and it was Attao who received the first opportunity to create distance from top par terre. He had to dig in a little more with his legs to turn Laszlo, but he did it, and a 3-0 margin was his all the way until through the first period.
Laszlo was not done, not by any stretch, and the mat official was gesturing towards Attao soon into the second frame. The Hungarian raked two guts and, after the third try, Attao stepped over to find himself in headlock position with Laszlo close to being pinned. The Hungarian returned prone with the scoreboard reading 7-5. The ties bogged a touch in the wake of the par terre exchanges and the clock was tick-tick-ticking away. Down by two with :20 left in the match, Attao clamped a body attack and arched Laszlo over and off the edge. It was an incredibly clutch action, and also a clear score; but Hungary challenged, as is custom. The sequence was reviewed, Attao received an extra point for the missed challenge from Hungary, and it was on to the quarterfinal.
Achilleas Chrysidis (GRE) in conjunction with questionable officiating equate to how Attao's hopes for a medal in '23 were derailed.
The match started with Attao stuffing a Chrysidis attack and covering for a takedown. Follow-up offense from par terre was unavailable and back to the feet they were. Attao waded through the ties in search of a handle, but one was hard to find. A hip-to-hip melee near the end of the first period delivered to Chrysidis a step-out point, but the lead was still Attao's moving into Period 2.
Upon the commencement of action in the second period, Attao attempted a headlock that fell off and was ruled a slip. It was difficult for both competitors to get into a groove, as tie-ups and accompanying positions were disappearing as fast as they were being achieved. A reset and, coming off of an exchange, Attao simply locked the body and switched his tactic to a throw-by that he used to pursue Chrysidis in an effort to complete a takedown.
With the score, it had begun to seem as though Attao was in the driver's seat. But following the restart, Chrysidis got moving on an attack that drove Attao off the line. Only, it was not for just a single point as the official cited Attao for fleeing. Rather than owning a 4-2 lead, the score was 4-3. Another reset, and Chrysidis had engineered another attack as Attao's back was to the edge. At the last available instant, Chrysidis had flung off of his hold as Attao stood still in apparent frustration. For this, the officials deemed a second caution was warranted. Just like that, Attao was now behind 5-4. Chrysidis would secure his third step-out point of the period with a little over :30 remaining in the bout. Attao endeavored to force or manipulate his way into a meaningful attack. But Chrysidis deflected his charges and walked away the winner of a bizarre 6-4 decision. He would be downed in the semifinal by Wenhoa Jiang of China, which eliminated Attao from the tournament.
Day 2
Drury, Voelker, and Matthews will compete in their respective repechage rounds while America's Day 2 group of athletes take the stage for their first bouts. Their draws are listed below the results from Day 1 along with the tournament schedule.
2023 U20 World Championships
August 18-20 — Amman City, JOR
TEAM USA DAY 1 RESULTS
55 kg: Zach Silvis (PINnacle)
WON Dzianis Vitaroi (AIN) via fall
LOSS Ali Ahmadi Vafa (IRI) 11-0, TF
63 kg: Landon Drury (Betterman Elite)
WON Suhib Alhasanat (JOR) 9-0, TF
LOSS Zhantoro Mirzaliev (KGZ) 8-5
vs. Vasyl Myshanych (UKR)
77 kg: Derek Matthews (Northern Colorado WC)
LOSS Alexandru Solovei (MDA) 8-1
vs. Abdulmasih Abdulmasih (AIN)
87 kg: Wyatt Voelker (Panther WC RTC)
WON Yhlas Abdurazakov (TKM) 10-0, TF
WON Mohit Khokhar (IND) 6-3
LOSS Abolfazl Choubani (IRI) 7-1
vs. Ivaylo Ivanov (BUL)
130 kg: Aden Attao (Suples)
WON Ayumu Iwasawa (JPN) 3-1
WON Koppany Laszlo (HUN) 8-7
LOSS Achilleas Chrysidis (GRE) 6-4
TEAM USA DAY 2 DRAWS
60 kg: Max Black (NMU/NTS)
vs. Koto Gomi (JPN)
67 kg: Joel Adams (TBW)
vs. Artur Jeremejev (EST)
72 kg: Braden Stauffenberg (Michigan WC)
vs. Omar Ali Daraghmeh (JOR)
82 kg: Mike Altomer (Curby 3-Style)
vs. Jesper Haerkanen (FIN) or Mahmoud Ibragim (EGY)
97 kg: Sawyer Bartelt (Gladiator WC)
vs. Igor Kabadeicev (LTU) or Juan Diaz Blanco (VEN)
DAY 2: Saturday, August 19 (Black, Adams, Stauffenberg, Altomer, & Bartelt)
All times +7 hours ET
10:00am-3:00pm — Qualification rounds through quarterfinals
10:00am-3:00pm — Repechage (55, 63, 77, 87, & 130 kg)
4:45pm-6:00pm — Semifinals
6:00pm-8:30pm — Finals/bronze-medal matches (55, 63, 77, 87, & 130 kg)


Listen to "5PM55: Recapping Final X with Dennis Hall with words from Koontz, Braunagel and Hafizov" on Spreaker.
Listen to "5PM54: WCAP's Ryan Epps and a Final X Greco-Roman Preview" on Spreaker.
Listen to "5PM53: Northern Michigan assistant Parker Betts and USMC Captain Jamel Johnson" on Spreaker.
SUBSCRIBE TO THE FIVE POINT MOVE PODCAST
iTunes | Stitcher | Spreaker | Google Play Music
Notice
: Trying to get property 'term_id' of non-object in
/home/fivepointwp/webapps/fivepointwp/wp-content/themes/flex-mag/functions.php
on line
999