Landon Drury (63 kg, Betterman Elite) and Wyatt Voelker (87 kg, Panther WC RTC) will exit the Junior World Championships as the only Americans to have competed for a medal.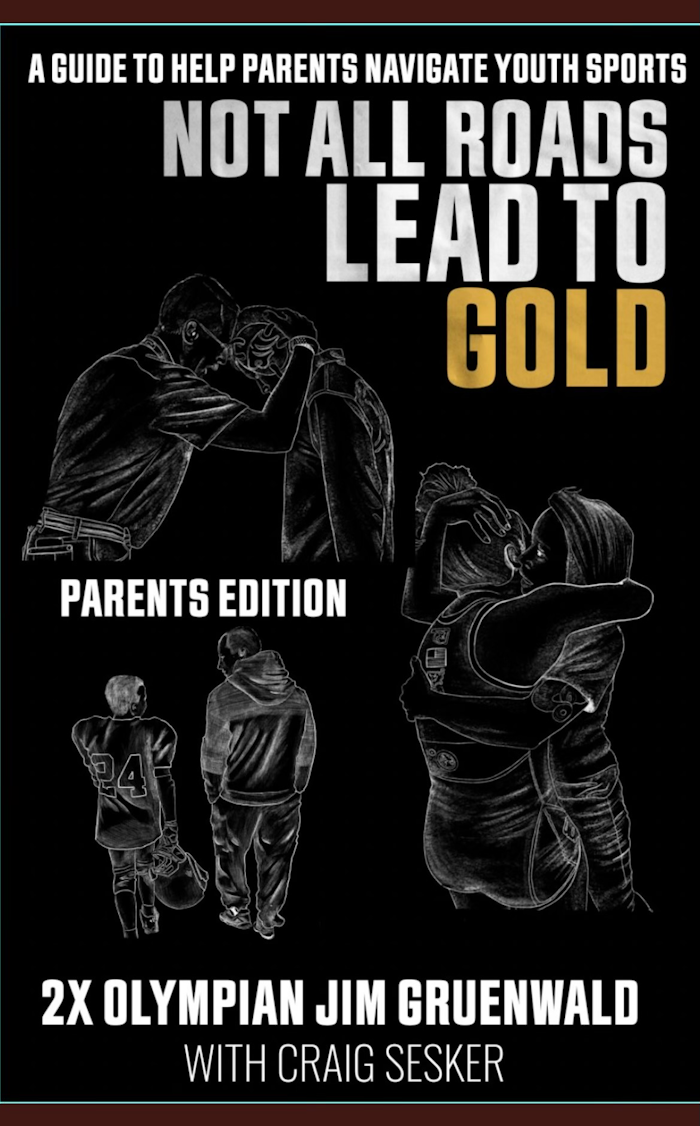 Day 2 of the 2023 U20 World Championships began at 10:30am local time from Amman City, Jordan (3:30am ET) and streamed live in the United States on FLOWrestling.
Drury, Derek Matthews (77 kg, Northern Colorado WC), and Voelker all entered Saturday morning's session in the repechage round of their respective weight categories. Drury and Voelker both needed to win one match in order to advance to the bronze round while Matthews had a longer road in front of him and required two victories. Team USA's group of Day 2 competitors did not fare as well as those from the day prior with Braden Stauffenberg (72 kg, Michigan WC) the lone wrestler to have recorded a win before being eliminated.
As for Drury versus Vasyl Myshanych (UKR) in the repechage, it was yet another example of how and why the young American lightweight is looked upon as a coveted prospect. Myshanych was the more grinding competitor of the two, playing it tight through most of their time together as he built a 2-0 lead heading in the second period. Passivity on Ukraine gave Drury the runway necessary to take command. But — he had to dig deep on a second effort to make it happen.
Drury cinched on a lift attempt and Myshanych nearly floated the lock as he rotated. It was, in a word, dicey. Drury stayed with it, however, and found the reserves to complete the execution to net two points. He then locked for a reverse lift. Again, Myshanych's defense was suitable and Drury was close to hitting static. But he did not relent, and instead modified his grip and position to coax a turn that yielded two more points along with a 5-2 lead. Myshanych did not seriously threaten the rest of the way and Drury prevailed 5-2. In the bronze-medal round, Drury will face Dinislam Sagitzhan of Kazakhstan.
Voelker had himself a very tough assignment this morning in the form of Ivaylo Ivanov (BUL) but, as he did throughout yesterday's performance, proved too strong, balanced, and opportunistic to be denied. Ivanov pecked and prodded at the outset as Voelker engaged a disciplined, stubborn stance in the pocket. Ivanov was rung up for passivity midway through the opening period, delivering to Voelker the chance to pile on the offense, for which he demonstrated a surprising capability yesterday. But Ivanov defended and they returned to the feet. Soon into the second period, Ivanov exploded on a throw attempt; Voelker adjusted for the land-on-top at the edge and — following a review — earned two more points to inch further ahead by a 3-0 score.
Deep into the second period, the mat official was just about to ding Voelker for passivity until Ivanov pursued an attack towards the boundary that resulted in a step-out point. Then with a minute remaining, the referees determined that, indeed, Voelker should be called passive. A dangerous proposition for the USA wrestler given the circumstances. Ivanov wrested his lock around Voelker and tried to generate enough charge for a turn — but Voelker defended in clutch fashion to eventually take a 3-2 decision that has now put him in the bronze round opposite '22 U20 World Champion Vigen Nazaryan (ARM).
Abdulmasih Abdulmasih (AIN) was Matthews' opponent in the first repechage round, and it was Matthews who quickly pounced to get a point off the line. A correct throw for Abdulmasih made the score 2-1, and on it went. Matthews worked hard in the hand-fight to gain clearance, as Abdulmasih found his own footing and eased into more advantageous positions. Still, Matthews was moving, and an arm-throw attempt caused his counterpart to reset. Shortly thereafter, Abdulmasih was able to land a bodylock for four points. Undaunted, Matthews dug right back into the trenches as he sought hooks. Abdulmasih, a much-more experienced Greco-Roman competitor, weaved inside and around for a lift that came attached to another four-point distribution, thus ending the match as well as Matthews' first World tournament showing.
The bronze-medal rounds for both Drury and Voelker are scheduled to begin at 6:00pm local time (11:00am ET) and can be viewed in the USA on FLOWrestling.
2023 U20 World Championships
August 18-20 — Amman City, JOR
TEAM USA DAY 2 REPECHAGE RESULTS
63 kg: Landon Drury (Betterman Elite)
WON Vasyl Myshanych (UKR) 5-2
vs. Dinislam Sagitzhan (KAZ)
77 kg: Derek Matthews (Northern Colorado WC)
LOSS Abdulmasih Abdulmasih (AIN) 10-1, TF
87 kg: Wyatt Voelker (Panther WC RTC)
WON Ivaylo Ivanov (BUL) 3-2
vs. Vigen Nazaryan (ARM)


Listen to "5PM55: Recapping Final X with Dennis Hall with words from Koontz, Braunagel and Hafizov" on Spreaker.
Listen to "5PM54: WCAP's Ryan Epps and a Final X Greco-Roman Preview" on Spreaker.
Listen to "5PM53: Northern Michigan assistant Parker Betts and USMC Captain Jamel Johnson" on Spreaker.
SUBSCRIBE TO THE FIVE POINT MOVE PODCAST
iTunes | Stitcher | Spreaker | Google Play Music
Notice
: Trying to get property 'term_id' of non-object in
/home/fivepointwp/webapps/fivepointwp/wp-content/themes/flex-mag/functions.php
on line
999