Competition, of any sort, is being embraced like never before within the US (and around the world, really), so it shouldn't be a surprise that the 2020 US U23 Greco-Roman Nationals managed to present quite an entertaining show. Even without a ticket to a World Championships available for winners, the incentive in showing up lied solely in the opportunity to do battle. And at the end of it all, as always, there were several athletes who stood out among the rest.
The finals of the 2020 US Nationals began on Friday afternoon inside of the CHI Health Center in Omaha, NE and streamed live on FLOWrestling.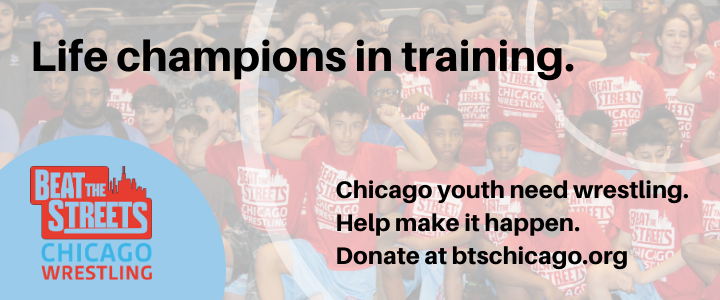 '19 Junior World Team rep Mason Hartshorn (CYC), in his first appearance in over a year, was one of the most dominant performers in the tournament as he ran through three bouts to come away victorious at 55 kilograms. Hartshorn spent a total of 1:32 combined after defeating both Gabriel Gray (TX Panhandle WC) and Aria Mazroy (San Francisco WC) via technical superiority. He then moved into the final opposite Brendan Garcia (Wyoming RTC) and the pattern didn't deviate. Garcia did exhibit a healthy amount of fight in the early going as Hartshorn clung to two-on-one's as he navigated position. But then passivity came, giving Hartshorn a chance from top. It was all he needed. Following a string of guts, Hartshorn piled on the scoreboard to ultimately walk away with a 9-0 tech and his first U23 crown.
Another first-time National champ arrived at 63 kilos — '19 U23 Trials runner-up Dylan Gregerson (UVRTC). Dubbed "Greco's Son" for his devotion to the discipline, Gregerson saw a stiff test from Matt Santos (UA) to begin his day, but after that, the floor was all his. In the semis, Gregerson blitzed Jarod Maes (X-Factor) to put himself in line for the title. Standing across was Northern Erik Spence (NMU/NTS), who himself had a fine day that included a pair of impressive wins. The problem for Spence in the gold-medal match was that he never had a chance to get going. Gregerson dashed in on a laser-quick arm drag, bombed a five, and finished with a turn.
The Santos match for Gregerson in particular proved important. Not just because Santos is an excellent wrestler, but also due to how the mechanics involved with their quarterfinal tussled helped set everything else in motion.
"It took me a little while, yeah, but I knew that I would be good position. I knew I would win the match going in," Gregerson said of beginning his tournament against Santos. "It was different. He was a different feel. Just feeling out the guy, I had to make sure I got the win and not overextend or do anything stupid — especially after the ('19) Senior Nationals where I choked in my first match. I guess I had a little bit of nerves, too, but we're working through that."
Gregerson was excited but pragmatic regarding his first title, especially given the pandemic's pause. He is glad to have now gotten it out of the way and acknowledged what the achievement means to him.
"I wish it would have come sooner but it's tough with 2020 being the year it has been. It was satisfying. My first 'stop sign' ever, so it feels great. It has been a ride, it has been a journey, for sure."
Porter & Brackett
Jesse Porter (77 kg, NYAC/NTS, 5PM #14) and Fritz Schierl (TMWC/Ohio RTC) cannot get out of each other's way. Porter prevailed over Schierl in the '18 U23 Trials, again in '19, but then Schierl took one back last December. So when both won their first bouts to set up a clash in the semis, it figured to perhaps be anyone's game. Until it wasn't.
Porter raced out to a 7-0 lead in the first period after a passive/PT chance resulted in a side-lift for four and a correct hold for another pair. Early in the second period, Schierl leapt for a front headlock, unwittingly opening a wide-open lane for Porter to clasp around the body. He knew what to do from there, and deposited Schierl to the mat for the bout-clinching points.
In the final, Porter drew Badger and '18 Junior World Teamer Ty Dow (Wisconsin RTC). A marquee kind of square-off it might be on another day in another tournament, it just didn't unfold in that manner this afternoon.
Dow received the first passive but came up short with his lift attempt as Porter remained planted. On the reset, three-time U23 World Teamer Porter uncorked a quick headlock that netted four. Dow patiently waded through the ties for the rest of the period, at times even finding a workable position or two. He appeared to be in this one, but just as with Schierl, Porter flipped the switch in the next frame.
A fleeting Dow attempt on the arm was snuffed out by Porter, who collected a takedown and followed with a correct hold. Up 8-1, Porter sealed the deal when he bodied Dow off the edge for two more, putting a bow on his fourth U23-age-group championship.
He had come close before. Tommy Brackett (82 kg, UA) was finalist in the inaugural U23 Trials, a finalist at Junior (twice), as well. He does own a Fargo title ('16), but a second "stop sign" kept escaping his grasp. For the time being, however, that is no longer an issue. Brackett dominated out of the gate, disposing of Gabriel Rangel (Viking RTC) and Kacper Piskorz (UA), respectively. The sledding was rougher in the final. Facing off with '17 Cadet World Team member Jake Hendricks (Pennsylvania RTC, who pulled double duty and won at Junior), Brackett tallied a land-on-top takedown in the first and added two step-outs for a gutsy, gritty decision that he will keep in his pocket as a reminder going forward.
"It feels good to do get the job done," Brackett admitted later. "I was ready to compete today for the last competition of the year." One other item deserving of note: like virtually everyone in Colorado Springs whilst the US Olympic & Paralympic Training Center remains closed, Brackett has had to be creative with his preparation. Often, that has meant calisthenics and pummeling outside; others, seeing if rooms outside of the wrestling scope will let him (and others) in for workouts. Though a less-than-ideal situation, Brackett insisted that it didn't hold him back. "Honestly, I feel like my training was consistent, even with all the chaos going on. I got to work with my coach and few training partners everyday," he affirmed.
Caffey Sparkles; Hooker & Herrington Also In Winner's Circle
'19 Junior World Team member Cameron Caffey (UA) might love touching legs but he is certainly fun to watch in better style. Demonstrating a free-flowing zeal for scoring, Caffey found little trouble igniting his offense as he trounced to his first U23 coronation. In the final against Guy Patron (Dubuqe RTC), he kept it rolling.
To be fair, some of the explosiveness aided in Caffey's performance. Patron controlled front-head and patiently got behind hunting for a score — but as soon as he did, Caffey escaped. In a blink. So fast, points were not awarded to Patron. In the ensuing scramble, Caffey netted a step-out. Patron did get to another front headlock position, this time cranking it over for two. But when Patron went for a reverse lift, too much time and too wide of a hole resulted in danger. Caffey reversed, picked up a few points, and this was just how it was going to go. Patron was game, and displayed hard-edged patience in each exchange. Still, Caffey was relentless, and eventually used a takedown/gut combo with under :10 left in the opening frame to secure gold.
George Hooker (UA) should be congratulated for a job well done. A schooled competitor but one who has had to pay his dues, Hooker captured the 97-kilogram title in admirable fashion. First, he headlocked and pinned a tough-but-also-developing Timothy Eubanks (NMU/NTS). Next, he had to scratch and claw a little bit against Michael Loyola (UA). A passive and side lift provided Hooker with five first-period points, one more arrived in the second, and George Hooker became a first-time champ.
Nebraska Golden Eagles' Lee Herrington came through at heavyweight, and then some. A tech over Luke Vaiser (UA) cracked open his day, in just :22. The final didn't last much longer. Pitted against Zach Schrader (UA), Herrington countered a fleeting Schrader attempt, landed appropriately and held position to secure the fall.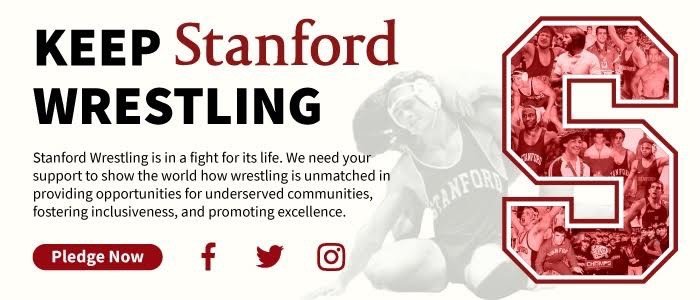 LaMont Clips Miranda; Grimes Over Germinaro
In the ongoing saga between Taylor LaMont (Sunkist/UVRTC, 5PM #8) and Randon Miranda (NYAC/CYC, 5PM #10), it was LaMont who found a way to engineer the clutch points necessary. Miranda carried a 1-1 criteria lead into the second when LaMont pummeled to an off-balance and spun behind for two. The hand-fight raged from then on, with Miranda darting for angles and LaMont staying firm in position. The action was even, but that late takedown was a big one.
LaMont and Miranda since the '19 World Team Trials Challenge Tournament has turned into one of Greco's most compelling rivalries. LaMont defeated Miranda for the 60-kg National Team spot in Raleigh; but a week later, Miranda pulled out the series victory at the U23 Trials.
A solid wrestler who is rarely mentioned outside of tournament result listings delivered the best and most encouraging performance of his career today. Zach Grimes (72 kg, UA), who left NMU last season, had struggled to assert himself in major domestic events prior to Friday. Were there glimpses in the past? Sure, but nothing like what went down in Omaha.
And it wasn't just that he won — though it helps that he prevailed over a definitive top-flight prospect. It was what the win required. Two-time Senior National runner-up Calvin Germinaro (Minnesota Storm, 5PM #8) jetted out in front 4-0 on a passive, gut, and fortuitous step-out that occurred after Grimes had scrambled to escape. Behind 4-0 early in the second period, Grimes nearly saw his deficit widened as Germinaro went for a contested attack at the edge. Grimes had the forward motion, or so he thought. He challenged — and won — making the score 4-1. Following the reset, Germinaro found another opening to the body, but when he locked and adjusted, Grimes converted it into his score by landing a four-pointer. A proceeding gut put the OTC athlete ahead 7-4, and he wasn't finished just yet.
Germinaro gets a head nod for continuously trying to score. It is also what did him in. With time a factor, he dipped levels and Grimes had all the leverage. He locked over Germinaro's head and under his arms to gain instant control. Germinaro was quickly on his back, fighting to survive. No use. Grimes was in command, arranging his legs and upward posture, knowing victory was at hand. A correct notion, as the fall arrived with just a little over minute remaining in the bout.
Notes:
'20 Senior National Champion Benji Peak (67 kg, Sunkist/NTS, 5PM #11) earned a berth to the final but forfeited to '19 Junior World bronze Peyton Omania (CYC/MSU). Peak also competed at Junior, where he took second to Dayton Porsch (Beaver WC). For what it's worth, Omania performed impressively throughout, even notching a stunning tech over his '19 U23 runner-up Nolan Baker (NYAC, 5PM #7) in the semis.
Six of the nine finals failed to see the final whistle (four technical falls and two pins).
Our overviewing Junior recap will be released here Saturday with wider coverage of both tournaments being made available on FLO for Sunday.
For those unfamiliar with the 5PM style guide, "UA" listed next to an athlete refers to

Unattached

(no official club/school/sponsor affiliation available during time of tournament). This designation is determined by their listing according to FLO as well as USA Wrestling, unless prior knowledge regarding affiliation(s) has been retained.
2020 U23 Nationals
November 13 — Omaha, NE
FINAL RESULTS
55 kg: Mason Hartshorn (CYC) def. Brendan Garcia (Wyoming RTC) 9-0, TF
60 kg: Taylor LaMont (Sunkist/UVRTC) def. Randon Miranda (NYAC/CYC) 3-1
63 kg: Dylan Gregerson (UVRTC) def. Erik Spence (NMU/NTS) 9-0, TF
67 kg: Peyton Omania (MSU/CYC) def. Beni Peak (Sunkist/NTS) via forfeit
72 kg: Zach Grimes (UA) def. Calvin Germinaro (Minnesota Storm) via fall
77 kg: Jesse Porter (NYAC/NTS) def. Tyler Dow (Wisconsin RTC) 10-1, TF
82 kg: Tommy Brackett (UA) def. Jake Hendricks (Pennsylvania RTC) 4-0
87 kg: Cameron Caffey (UA) def. Guy Patron (Dubuque WC) 10-2, TF
97 kg: George Hooker (UA) def. Michael Loyola (UA) 6-2
130 kg: Lee Herrington (Nebraska Golden Eagles) def. Zach Schrader (UA) via fall
PLACEWINNERS
55 kg
GOLD: Mason Hartshorn (CYC)
SILVER: Brendan Garcia (Wyoming RTC)
BRONZE: Samuel Braswell IV (Cougar WC)
4th: Gabriel Gray (TX Panhandle WC)
5th: Michael Spangler (Beaver WC)
6th: Aria Mazroy (San Francisco WC)
7th: Andrew Willi (Bobcat)
60 kg
GOLD: Taylor LaMont (Sunkist/UVRTC)
SILVER: Randon Miranda (NYAC/CYC)
BRONZE: Corbin Nirschl (MWC)
4th: Thomas Hicks (UA)
5th: Cordney Chairs (UA)
63 kg
GOLD: Dylan Gregerson (UVRTC)
SILVER: Erik Spence (NMU/NTS)
BRONZE: Rylee Molitor (Jackrabbit WC)
4th: Jackson Reinicker (Bobcat)
5th: Clay Carlson (Jackrabbit WC)
6th: Jarod Maes (X-Factor Elite)
7th: Matt Santos (UA)
67 kg
GOLD: Peyton Omania (CYC/MSU)
SILVER: Benji Peak (Sunkist/NTS)
BRONZE: Lenny Merkin (NYAC)
4th: Nolan Baker (NYAC)
5th: Jasiah Williams (CSU Pueblo RTC)
6th: Thomas Lisher (Arkansas RTC)
7th: Jake Drexler (Crass Trained)
72 kg
GOLD: Zach Grimes (UA)
SILVER: Calvin Germinaro (Minnesota Storm)
BRONZE: Drackius McKee (Spartan Mat Club)
4th: Riley Briggs (NMU/NTS)
5th: Seth Vosters (Wisconsin RTC)
6th: Zach Tolver (Interior Grappling Academy)
7th: Ryan Ojeda (UA)
77 kg
GOLD: Jesse Porter (NYAC/NTS)
SILVER: Tyler Dow (Wisconsin RTC)
BRONZE: Eddie Smith (Dubuque WC)
4th: Augustine Garcia (UA)
5th: Fritz Schierl (TMWC/Ohio RTC)
6th: Ryan Epps (Minnesota Storm)
7th: Jack Ervien (WA)
82 kg
GOLD: Tommy Brackett (UA)
SILVER: Jake Hendricks (Pennsylvania RTC)
BRONZE: Gabriel Rangel (Viking WC)
4th: Kacper Piskorz (UA)
5th: DM Hallett (UA)
6th: William Smith (UA)
87 kg
GOLD: Cameron Caffey (UA)
SILVER: Guy Patron (Dubuque WC)
BRONZE: George Sikes (NYAC/NTS)
4th: Barrett Hughes (UA)
5th: Joseph Williams (Shenandoah RTC)
6th: Chase McCleish (Team Valley WC)
7th: Chris Droege (Compound Wrestling-Great Lakes RTC)
97 kg
GOLD: George Hooker (UA)
SILVER: Michael Loyola (UA)
BRONZE: Timothy Eubanks (NMU/NTS)
4th: Brady Vogel (Dubuque WC)
5th: Dylan Buschow (MWC)
6th: Rylan Bonds (Spartan Mat Club)
130 kg
GOLD: Lee Herrington (Nebraska Golden Eagles WC)
SILVER: Zach Schrader (UA)
BRONZE: Trent Ragland (Cougar WC)
4th: Octavio Alejandre (Choker WC)
5th: Cameron Dubose (UA)
6th: Luke Zaiser (UA)


Listen to "5PM40: Sam Hazewinkel and Jesse Porter" on Spreaker.
SUBSCRIBE TO THE FIVE POINT MOVE PODCAST
iTunes | Stitcher | Spreaker | Google Play Music