The conclusion of 2018 brings with it an opportunity for reflection and acknowledgement. It is but natural to glance over your shoulder at what the past 12 months had to offer. In our personal and professional lives, we may glowingly recall moments that stood out, or reasons why we had something to celebrate. Other instances may have brought anguish, though we do our best to leave those behind.
In the context of sport, or more specifically, United States Greco-Roman wrestling, 2018 rolled out more than its fair share of interesting athletic achievements worthy of formal recognition. Which is really what the US must never cease to cling to. Regardless of the era, the rules, or words said and words forgotten, the athletes represent the perennial reason why those of us on the inside of the fishbowl do what we do, and that is endeavor to ensure it is they who always receive due credit.
For the close of this calendar year, we now begin the, albeit compressed, voting process for 5PM's three awards — Athlete of the Year, Impact Performer, and new for 2018, Outstanding Individual Performance. 
Please find accompanying voting procedures below.
2018 Athlete of the Year Voting
Our methodology for determining the Athlete of the Year has been rendered as transparent as possible. There are three parts to this process.
Fans will select their candidates from the list(s) below.
The fan vote begins today (December 22nd) and ends at 11:59 pm (EST) on Thursday, December 27th.
Athletes who receive the five highest vote totals will then be considered by the 5PM AOTY Voting Committee.
Should fans prefer to write-in athletes who aren't listed, they can do so by sending their votes to info@fivepointmove.com with the subject line "2018 AOTY Vote".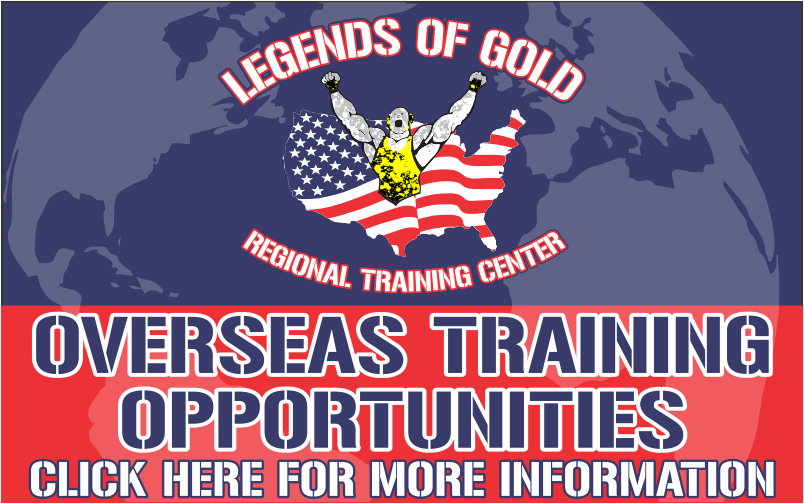 5PM AOTY Voting Committee
*Committee members cannot be coaches of qualified candidates so as to avoid a conflict of interest.
Joe Betterman — Multi-time National Team member; 2007 World Team member; four-time Senior US Open champ; Colorado USA Wrestling Chairman
Mike Foy — 1989 World silver medalist; two-time Olympian; 1989 Pan Am Championships gold medalist; 1995 Pan Am Games silver medalist; head coach, Leo High School (Ill)
Rulon Gardner — 2000 Olympic gold medalist; 2001 World Champion; 2004 Olympic bronze medalist
Jim Gruenwald — Two-time US Olympian; three-time World Team member; two-time Pan Am Championships gold medalist; head coach, Wheaton College
Dennis Hall — 1995 World Champion; 1996 Olympic silver medalist; 1994 World bronze medalist
Tim Hands — Founder/Sr. Editor, Five Point Move
Harry Lester — Two-time World bronze medalist; 2015 Military World silver medalist; 2012 Olympian
Paul Tellgren — Former US National Team member; Technical Consultant, Five Point Move
Joe Uccellini — New York State Greco-Roman/freestyle developmental head coach; founder of Curby 3-Style Wrestling
2018 Impact Performer
The Five Point Move 2018 Impact Performer award is intended to appropriately recognize American Greco-Roman athletes who achieved success on the international stage during the calendar year. Impact Performer is decided entirely by fan vote.
Qualifying factors:
An athlete had to have won at least one international event and placed in a minimum of two.
Senior events only.


*Voting begins Saturday, December 22nd (today) and ends at 11:59 pm (EST) on Thursday, December 27th.
*Users may vote more than once. 
2018 Outstanding Individual Performance
Unlike AOTY and Impact Performer, Outstanding Individual Performance isolates the efforts of one Greco-Roman athlete at a single tournament. A new category birthed by 5PM, OIP candidates were determined according to subjective but relevant contextual parameters.
Highlighted performance represented a breakthrough or milestone achievement for the athlete; or
A signature win, over either a foreign or domestic opponent, was included; or
Athlete overcame perceived odds or adversity.
Qualifying factors:
An athlete had to have placed at said event.
Senior events only.
CANDIDATES
Xavier Johnson (Marines) EVENT: Grand Prix Zagreb Open
Johnson wound up earning bronze in multiple international events and made the US National Team at 63 kilograms. But it was the first overseas tournament of 2018, the Zagreb Open, where he really made his mark, pinning (now) two-time Junior World Champion/U23 World bronze Kerim Kamal of Turkey in the third-place match. 
Dalton Roberts (NYAC/OTS) EVENT: Grand Prix of Germany
Though Roberts made the Senior World Team, he had also won the US Open before that, which earned him a bye to the Trial finals. Seven weeks later at the Grand Prix of Germany, he ousted a well-traveled Maksim Katharski in the waning seconds of the semifinals before becoming the only American medalist at the tournament. 
Ryan Mango (Army/WCAP) EVENT: US Open
Mango's first Senior National title included a dashing triumph over domestic rival Jesse Thielke that was difficult to top. He also outscored his four opponents 32-1 with three tech falls. 
Travis Rice (IRTC) EVENT: U23 World Team Trials
Against Johnson in the best-of-three U23 Trial finals, Rice extinguished two consecutive 6-0 deficits to secure his first spot on a World Team since 2015. 
Jesse Thielke (NYAC/LOG) EVENT: Thor Masters 
2016 Olympian Thielke struggled on and off the mat throughout the 2017-18 season, but rediscovered his groove in full at Denmark's Thor Masters, scoring three impressive victories ahead of a shootout in the finals opposite Mihai Mihut of Romania. 
Jon Jay Chavez (NYAC/FLWC) EVENT: World Team Trials
Chavez stunned the US circuit when he dropped down to 72 kilograms on practically no notice in advance of the World Team Trials. Very few, if any, actually expected him to seriously contend. He not only won the Challenge Tournament, he also came back from 0-1 hole in the best-of-three finals to defeat weight class favorite RaVaughn Perkins. 
Ben Provisor (NYAC/NLWC) EVENT: US Open
When you're a two-time Olympian still deemed to be in the prime of your career, winning the Nationals is not a head-turning accomplishment. But in the finals against Joe Rau, Provisor was on the cusp of a tech-fall defeat when he began engineering a comeback that left the audience staring at the mat in slack-jawed amazement. 
G'Angelo Hancock (Sunkist) EVENT: Wladyslaw Pytlasinski Cup
While his pair of appearances at World tournaments came up short, there is no question that Hancock's quick destruction of multiple-time World Champion/2016 Olympic gold Artur Aleksanyan was a monumental highlight for the US program in 2018. When you take that win and combine it with the fact that Hancock also downed a trio of other exceptionally-tough competitors, it should be easy to see why this one made the list. 
Daniel Miller (Marines) EVENT: US Open
Miller had already built up a collection of international medals prior to the 2018 Senior Nationals, but it was on US soil where he struggled the most. That curious snag in his development was eradicated in late-April, as Miller persevered through the wringer to down a game Micah Burak in the finals. 
Adam Coon (Cliff Keen) EVENT: World Championships
Despite being the most obvious inclusion, there was also discussion as to whether Coon's vanquishing of Robby Smith and subsequent win at the Trials actually stood out more. An argument could be made in either case; but in the interest of pragmatism, four pins in the World Championships courtesy of an athlete who wasn't originally seen as a serious threat has to be in the running. 
*Voting begins Saturday, December 22nd (today) and ends at 11:59 pm (EST) on Thursday, December 27th.
*Users may vote more than once. 
CLICK HERE TO DONATE TO THE USA GRECO-ROMAN PROGRAM
SUBSCRIBE TO THE FIVE POINT MOVE PODCAST
iTunes | Stitcher | Spreaker | Google Play Music | RSS
Notice
: Trying to get property 'term_id' of non-object in
/home/fivepointwp/webapps/fivepointwp/wp-content/themes/flex-mag/functions.php
on line
999