When students resume class at Burlington Catholic Central High School in Wisconsin this September, a new Greco program will be there to greet them.
The Topper Wrestling Club has been approved to begin operations entering the 2019-20 school year, just in time for the dawn of the international style season.
Founded by Bill Kahle, a coach for the Wisconsin club Ringers along with serving on the state's age-group staff, Topper (or TWC) will feature a year-round Greco-Roman curriculum complete with trips to Europe and all National/World Team Trials tournaments. The objective, as stated by Kahle, is to provide a sustainable, high-level wrestling experience for athletes who not only prefer the classical style, but also have designs on fashioning successful Olympic-caliber careers post-high school.


"There are kids who this is what they want to do," said Kahle, whose son Cael is a Greco athlete and will also be enrolling in the program. "They say How can I just do Greco? One of the parents (Greg Amborn) pitched it to the board and they loved it. The school liked the opportunity to grow something that is out of the box. They were like, We can be the first to do this? Then yeah, let's do it."
One of the key facets of the Topper program's launch is support from others, which is not in short supply in Wisconsin. Two-time Cadet World Team coach Lucas Steldt has played a pivotal role in assisting Kahle's vision and will host team members at his club, Combat. In addition, the US National Team leadership has offered to buoy Toppers' efforts, as well.
"I'll be using Lucas as a liason," explained Kahle. "Right now with my guys at Ringers, it's mandatory that we're going to Lucas, too. I wanted that to be part of our program, and Gary (Mayabb) and Matt (Lindland) told us that as long as we have a place to stay, we can train there (at the Olympic Training Center in Colorado Springs)."
Kahle will be heading up Topper's Greco-Roman ambitions. For girls freestyle, that distinction belongs to Kevin Bird.
The Bird name is synonymous with Wisconsin wrestling. Kevin was a state runner-up in 1986 and competed in college at the University of Wisconsin-Whitewater. His son Josh was both a state high school and Fargo National champ — and has been instrumental helping build Burlington Catholic Central's previous folkstyle team. Bird's two youngest sons, Jared and Jaden, respectively, are budding grapplers in their own right.
Since overseas training is a big piece in Topper's puzzle, they are getting started right away. In October, the group is scheduled to travel to Sweden ahead of the Klippan Cup and Malar Cupen, two big tournaments that host age-group competition. Excursions at other training facilities in conjunction with preparing for the aforementioned slate of domestic events will occur later on.
Equally important to the wrestling concerns for parents and prospective students is the educational component. Burlington Catholic Central is currently ranked #12 on Niche's list of best college prep high schools in Wisconsin. It's an institution that prioritizes academics, and graduating seniors routinely receive scholarships to notable colleges, which in Kahle's opinion, makes this endeavor all the more attractive for everyone involved.
"This is a great school," he said. "They want to work with the athletes while they are overseas so they don't fall behind. They want them to succeed in the classroom while having Olympic aspirations. Plus, they think this is a fantastic program because we're focused on training kids to make World Teams.
"We're not after state champs. We want World medals. That's the goal. There are others who say that is their goal, but they aren't declaring that in their practices. We do. That's the goal and we're excited about it."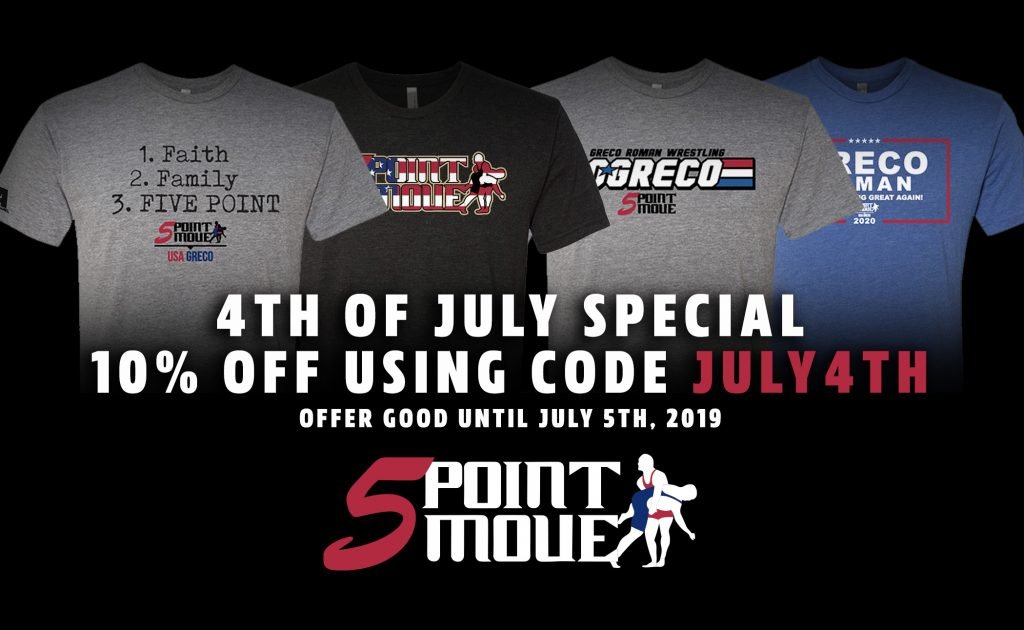 Listen to "5PM24: World Teamers Joe Rau, Pat Smith and Max Nowry discuss Final X" on Spreaker.
SUBSCRIBE TO THE FIVE POINT MOVE PODCAST
iTunes | Stitcher | Spreaker | Google Play Music | RSS