Corbin Nirschl (60 kg, WBU) doesn't say much. He just doesn't. It's not his way, and maybe he also feels it isn't necessary yet while he bides his time in the shadows.
But that cloak of darkness may not last very long. Nirschl, once a Fargo finalist from the great state of Kansas and a natural Greco-Roman athlete with a nose for transitions, is now plying his trade on a full-time basis at Williams Baptist University. He only claims one Senior-level bout under his belt so far, a loss to two-time US Open champ and 2019 World Team member Ryan Mango (Army/WCAP, world no. 6) last month in New York. In that match, Nirschl was hanging in there very well through the sum of the first period before Mango sprung to life and lit up the scoreboard in the second.
It was a lesson learned, and Nirschl went right back to work the following week. He is in a constant process of building down there in Arkansas. Nirschl, together with WBU head coach Todd Allen — as well as Josh Wright and Isaiah Sellers, both of whom will be competing alongside Nirschl this weekend at the US Nationals, — is trying to fortify a foundational skill-set that will translate to domestic success and beyond. Both for he and the program at large. That's why, for now, moments in matches, good or bad, count. They are the instant feedback and doses of reality dedicated practitioners use to foster improvement at a rapid-enough pace to make a difference.


The truth of the matter is that 60 kilos this week in Fort Worth is going to present a very deep field stacked from top to bottom with hardened, established Senior Greco athletes. Nirschl, to his credit, feels he belongs in the argument. He's probably right.
Boasting wrestling instincts that have been sharpened over the course of his young career in conjunction with the devotion to a style for which he is a perfect fit, Nirschl is not in this sport to be a role-player. There is some very real confidence bubbling beneath the surface and a desire to test his worth against the best this country has to offer. To put it plainly, tournaments like this one, tournaments that matter, are why Nirschl is where he is. Which is to say, in position to jumpstart a career that has the potential to become downright remarkable.
Corbin Nirschl — 60 kg, WBU
5PM: What were your thoughts about continuing your Greco career after high school? You had really solid experience at age-group in the international styles, did you consider Northern Michigan or anything like that?
Corbin Nirschl: Yeah, I mean, I wanted to go to Northern Michigan but I had heard there was a school here in Arkansas that had Greco. I wanted to go to either of those two or contact (Coach Matt) Lindland and ask him if I go to Colorado Springs (the US Olympic & Paralympic Training Center) because I didn't want to go to school. And after I left Colorado Springs, I would up going back to school and doing folkstyle for a year. Then I was like, Yeah, I'm done with folkstyle. Then I came to Williams Baptist.
5PM: Were there any other reasons you chose Williams besides Greco? Were there other factors involved? You did just mention location. 
CN: Honestly, it's closer to my house. It's still far away from my home back in Kansas, but it's closer than Northern Michigan would have been.
5PM: Climate wasn't one of the reasons, right, especially coming from Kansas?
CN: I would have loved to go to Northern Michigan because I would have had a lot more practice partners and all that stuff. But I felt like it would have been easier for me to go home for holidays and things like that at Williams.
5PM: Williams is an emerging program and you come in as someone with viable experience and skills. You are the one on the roster most familiar with the style. Do you take it upon yourself to sort of spread the word and take on a leadership role?
CN: Oh yeah. For sure. I thought about that. I thought about how if I went here, I know a bunch of kids who around my age who might just want to do Greco, but are doing folkstyle. I can talk to them about coming here and build the program that way, and Coach can do his part. I thought about it like that, building the program up.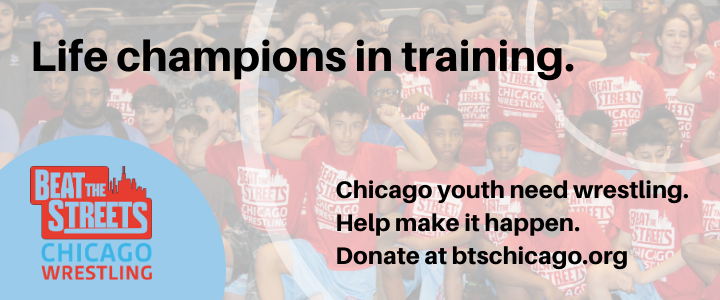 5PM: Before the Bill Farrell, you understood what this weight class and what this level was going to be like. But was it different once you stepped out there? What were you feeling at NYAC?
Corbin Nirschl: I really wasn't nervous because I feel like Greco is my better style, so I really wasn't nervous about competing in it.  I guess I was a little nervous since it was my first Senior tournament, but I felt confident. And even though I only wrestled one match against Ryan, who won it, the first period was pretty close and that boosted my confidence. Just telling myself, I can compete with these dudes, because he's the top guy in the weight class right now who I can compete with. That boosted my confidence.
5PM: In that first period, you certainly showed you were capable. When you got back to Williams a few days later, did you immediately start workshopping positions and defense you took away from that one match against Ryan?
CN: Yeah, so when I came back, I started working. I had hit that one drag that almost got to him but I couldn't beat the corner fast enough. That's one thing I've been working on, when I hit my drag and coming around the hip quicker. That is mostly what I've been working on.
5PM: What about defensively?
CN: I have been working on gut defense from par terre bottom.
5PM: Knowing the turnaround between that tournament and this week's Nationals was going to be quick, do you have a focused training plan specifically for Fort Worth?
CN: No, I wouldn't say so, not really. Since New York, I have been training the same, kind of the same things. But harder, and more extra stuff. With Coach Allen now having been in that environment, he knows what to do. Our practices have been harder and we are doing extra work.
5PM: 60 kilos is going to have a lot of established competitors. Is this a "one match at a time" approach for you, or are you looking more to build momentum out of the gate?
CN: I really go match-to-match because I don't want to get ahead of myself. When I get ahead of myself, I start thinking about other stuff, so I take it one match at a time. That's what I usually do.
5PM: This is your first season as a Senior competitor, which comes during an Olympic Year no less, do you see it as a building block year with not really high expectations? Or do you indeed hold high expectations in spite of all that?
Corbin Nirschl: Well, since it is my first year at Senior and it is an Olympic Year, I am thinking I can use this year to see where I'm at and see how far I go. But then after New York, I thought instead of doing that I could possibly compete. I think I can compete at the same level as all these guys. And I think I can compete at the Olympic Trials this year.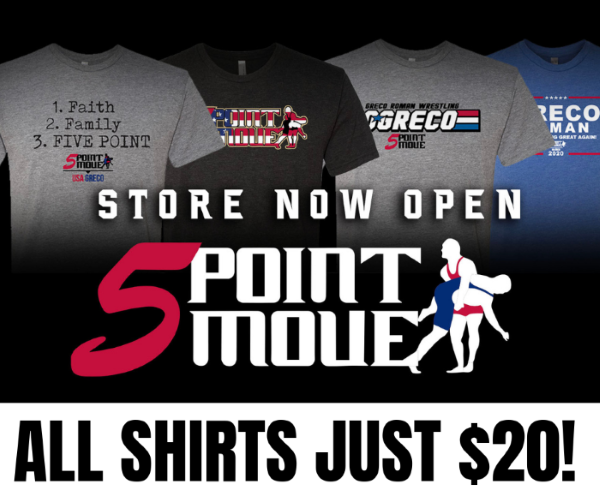 Listen to "5PM31: Happy Thanksgiving with Dennis Hall" on Spreaker.
SUBSCRIBE TO THE FIVE POINT MOVE PODCAST
iTunes | Stitcher | Spreaker | Google Play Music | RSS
Notice
: Trying to get property 'term_id' of non-object in
/home/fivepointwp/webapps/fivepointwp/wp-content/themes/flex-mag/functions.php
on line
999