Spring is officially here (even if it doesn't feel like it yet in some parts of the US) and the Williams Baptist Greco-Roman team now has its sights set on the US Nationals next month.
The emerging program keeps gaining momentum as several of its top athletes continue to develop. Ryan Whittle (77 kg), Devon Amburgy (97 kg), and Sean Sesnan (55 kg), Isaiah Sellers (87 kg), and Timothy Eubanks (87 kg) all saw action at the Dave Schultz Memorial back in late January; plus, Duncan Nelson (67 kg), who came on like a ball of fire towards the end of last season, has been cleared and will return to competition in time for the Open.
So as it has often been, the Williams Baptist University squad is focused on high-impact preparation. Head coach Jonathan Drendel walks us through the latest training block in this report, and also touches on a situational strategy that may be of interest.
5PM: What has been the focus for the team since the last tournament in January and knowing that the Open is on the horizon?
Coach Jonathan Drendel: Really, our focus has been on gearing our mindsets towards competition. Obviously, we have not had a lot of competition with New York (Bill Farrell Memorial) being cut this year and struggled with getting the guys in a competitive mindset. These guys are competitors, so we've got to spark that competitive edge.
We have been putting them through difficult situations in the practice room. Tough practices, longer practices, a lot of early practices — just challenging them and starting to get their bodies and minds ready for competition. We're also refining some things and focusing more on individual technique than the general group technique. So, a lot of individual work, a lot of focusing on developing guys' styles, and preparing them to win matches.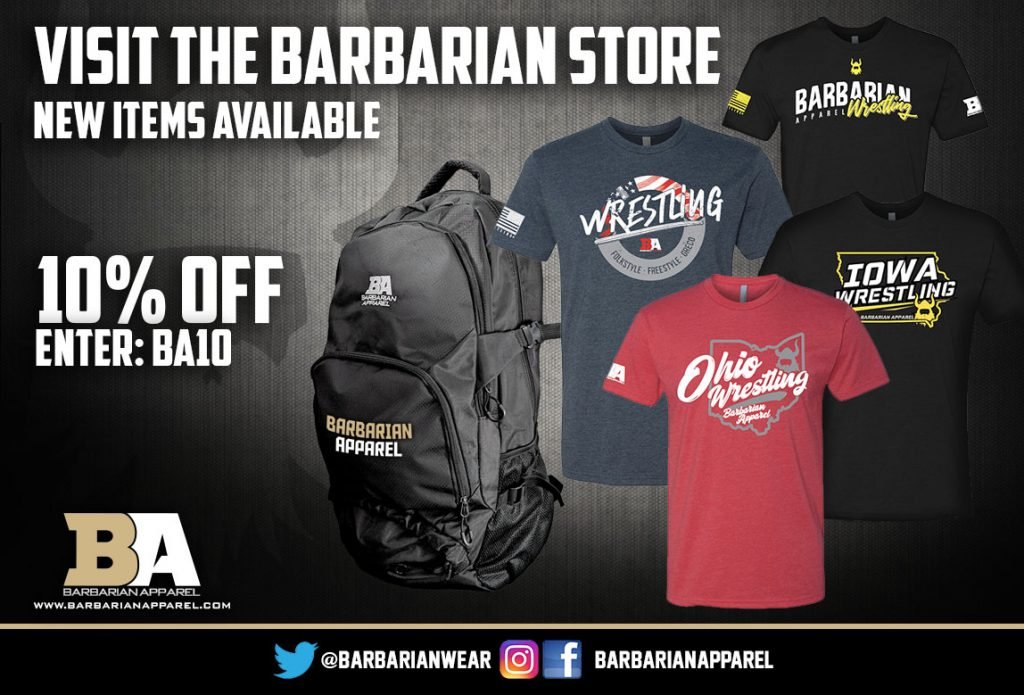 5PM: Do you encourage or advise guys to do video scouting and that sort of thing, especially since there haven't been a lot of competitions this season to this point?
JD: I encourage guys to do so. A lot of times when athletes ask about a certain technique, style, or what might work best for their style, I encourage them to watch international matches. I encourage them to re-watch matches from the World Championships so they can see what the best guys in the world are doing, and it is specifically gearing them towards guys with a similar body structure, their abilities athletically, and things of that nature. I think video will always help us.
5PM: This is an interesting topic. We're seeing more guys stand up from par terre bottom this year as opposed to last year. Maybe not a lot, but definitely, it's happening more. Is that something you go over in practice at all?
JD: We have gone over it, yes. However, anytime you stand up, you're always putting yourself in potential danger. But yeah, it is something we've talked about and even focused on when we talk about strategy, mat awareness, things like that. I think the thing is, is that it's not for everybody. Some guys are quick and explosive, and they have the possibility of standing up every single time. Other guys are slower and more stocky. Those guys should focus on defending. It depends on who the opponent is and the situation. We have talked about it in the past. I think more than ever, we are seeing it, and it can be an option that we have to account for.
5PM: This training block, as the Open approaches, do you taper practices down to where they are shorter and more intense?
Coach Jonathan Drendel: Yes, we have our tapering period where we will be increasing the intensity but also not having them stay in the practice room too long. That way, we're keeping them strong, keeping them fresh, and prepared for competition.
Follow the Williams Baptist Greco-Roman team on Twitter and Instagram.
CLICK HERE TO DONATE TO THE USA GRECO-ROMAN PROGRAM
Listen to "5PM21: Paul Tellgren, Ellis Coleman and Alec Ortiz stop by the Five Point Move Podcast" on Spreaker.
SUBSCRIBE TO THE FIVE POINT MOVE PODCAST
iTunes | Stitcher | Spreaker | Google Play Music | RSS
Notice
: Trying to get property 'term_id' of non-object in
/home/fivepointwp/webapps/fivepointwp/wp-content/themes/flex-mag/functions.php
on line
999