For a third consecutive year, Alex Sancho (67 kg, Army/WCAP) is preparing to represent the United States at the biggest, most important event of the season. He leaves in just a few days for France, where the Americans will begin their acclimation camp ahead of the World Championships in Belgrade, Serbia.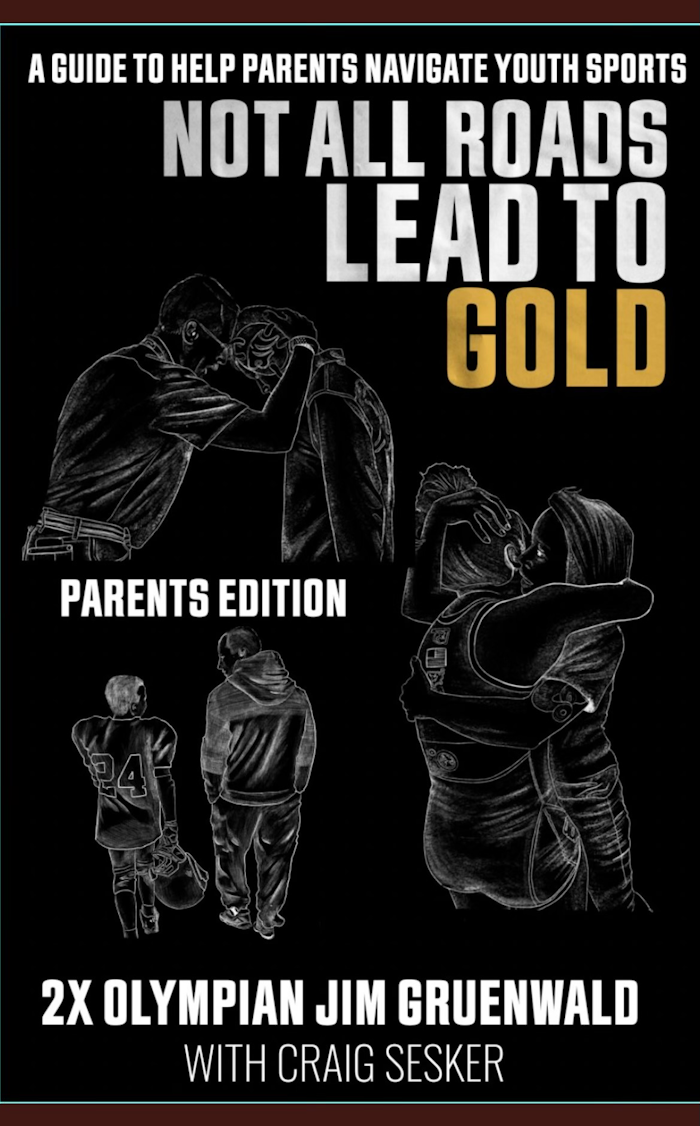 Sancho, 29, is on this evening — and as always — laid back. He says that he feels good, confident. His mood is elevated in part by having worked intimately under the direction of '16 Olympic gold medalist/two-time World champ Ismael Borrero Molina during World Team camp in Colorado Springs. They had clashed as competitors twice, but that seems like ages ago, for whatever reason. These days, Sancho refers to Borrero as his "mentor", and claims that the Cuban great/US volunteer coach has opened up both his style and training discipline to a whole new level. You can hear him smiling through the phone while talking about it, starting sentences with, "Timmy, Timmy, I'm telling you, man…"
A new Belgian Malinois named Sasha has also brought glad tidings. The nine-week-old puppy, acquired through former Northern Michigan teammate Sergio Guerrero, is occupying swaths of conversation. We discuss the many virtues of the breed, which eventually morphs into some talk regarding our mutual disdain for cats. Cats are, basically, useless. They don't protect the home, they are selfish, if not sinister. Meanwhile, dogs, particularly Belgians, are exceptionally loyal defenders as well as exceedingly intelligent. "Her name is Sasha, because it means 'man's best friend'", he informs. A quick Google search indeed confirms the name's origin as meaning "helper of mankind", which is close enough. We move on from it.
The two of us know that it is time to get down to brass tacks. Difficult to do. We enjoy one another's company and life is bloody chaos. Creating space to speak friend-to-friend is rare, making on-the-record material more of an excuse to connect personally than professionally. That does not stop the task of once again presenting Sancho to the audience from being accomplished. He knows where the questions are going to start. I did not have to forewarn him.
At the US Open in April, Sancho — of course the top seed — was battling '22 Cadet World champ Joel Adams (TBW) and had in one instant during the match torqued Adams to the mat. Adams had given up exposure from the technique, but he was also unconscious. There were no points given, due mainly to the lack of clarification present in the rulebook. Sancho lost his composure soon after and Adams, who had re-animated, would execute a bodylock-to-pin that immediate sent shockwaves through the entire tournament. Sancho boiled over, refused to participate in the end-of-match histrionics, and was disqualified from the tournament. FLOWrestling hastily put the more intriguing clips from the bout on social media with the headline "High Schooler Beats Olympian", as if Adams were some eager little-engine-that-could instead of a generationally-talented prospect. But, clicks are clicks.
Sancho calls the US Open fiasco one of the "lowest points" of his career. Maybe it was. Even if it were, he sure recovered from it just fine. In fact, the debate at the time was that it might have been a net positive. Sitting out until Final X would have been nice one might suppose; however, the way it all worked out, April's turbulence provided time for reflection — as well as an opportunity to have a couple of more matches. And matches for USA Greco-Roman athletes have been in short supply over the years. Sancho, in short order, won two more contests at the World Team Trials Challenge Tournament in May, and then swept Adams' fellow uber-prospect Robert Perez III (Sunkist) at Final X: Newark. So, the whole thing in the end wound up not much more than a unpleasant disruption.
Evidence to that effect was witnessed in Hungary this past July. At the conclusive "Ranking Series" event of the year, Sancho delivered one of his best, most productive efforts since becoming a Senior athlete. He not only earned three victories at what was an extremely tough event, one of the vanquished was the man known simply as Husiyuetu from China. Husiyuetu has defeated many top-flight competitors this season, at times downright wrecking them. When the pairing in the bracket came to fruition, Sancho kept one step ahead throughout and seized a "gotta have it" score to snag the win via criteria. It was an enjoyable match to watch. More importantly for Sancho himself, the triumph further demonstrated his standing among the cream of the crop in the sport.
There is a lot more to the situation than just a single opponent, or a single tournament from the summer. The aforementioned "hard" training phase and the differences Sancho has noticed in the US program as of late are likewise key to the story. It matters. To varying degrees depending on the day or time of year, but it matters. Army athletes might have the ability to operate from an insular perspective more often than other outfits, but it is not ideal when they do — or feel as though they should. That the American Team is betraying signs of legitimate cohesiveness and purposeful energy leading up this qualifying World Championships is likely the most encouraging news possible right now. Sancho wants more of it. And then he wants to ride that momentum onto the World podium. He can do it, too.
He believes it. You should, as well.
Alex Sancho — 67 kg, Army/WCAP
5PM: In the latest 'Fort Greco' report with Spenser Mango, I brought up how it seems like each year you have some sort of adversity to push through. This season it was at the Nationals, where a bizarre situation led to you exiting the tournament. I also pointed out how you always manage to "scrape it off" and get back to business, which, again, you accomplished after the Open and still went on to eventually win the spot. Why do you think it is that you're able to move past adversity and persevere the way you do?
Alex Sancho: The reason why I can get over adversity is because I have a really good support system. I have the WCAP coaches, my teammates, and my family. At the end of the day, I lost that match and it was probably one of my lowest points in the sport of Greco-Roman wrestling. I should not have reacted the way that I reacted. I should be a good sportsman. I overreacted and let my competitive nature get the best of me that day.
I've talked to you multiple times about keeping my mind in-check when going into tournaments, about not being overwhelmed and bottling in all of that energy. On that day, I just thought that I could bulldoze everyone and be dominant in my weight class. The match didn't go my way and I started getting frustrated. I got frustrated with the referees, and stuff happens. I let my competitive nature get the best of me.
But I look at it this way: that makes me better. Losing to anyone motivates me to be better. To be better than the first time I lost to them. So, I just took it with a grain of salt. I apologized to the referees, to USA Wrestling, to the coaches, to my family, and kept moving forward. That's pretty much it.
5PM: That was going to be my next question, 'What was the biggest positive?' I know that you had to make weight again, have a short turnaround… But I'm not making a joke when I say this, but to me it was like, Well, we don't wrestle enough matches, anyway. So, you got a couple more matches out of the deal than you would have had to sharpen up further for Final X. 
Sancho: Yeah, exactly. You know, having matches is an important part of the process in this sport. It allows you to work on stuff for the future. I'm not trying to make excuses for anything, such as, I had to cut weight too long, I didn't listen to the coaches, I didn't practice the right way. The biggest thing for me was that I didn't keep my mental state in check during that tournament.
I wasn't wrestling how I usually wrestle. I was wrestling like I was going to just overpower everyone and beat them down. You shouldn't look at it that way. It doesn't matter if you're competing against the #1 guy or a guy who isn't even ranked, you should look at like you're wrestling a World champ every single match. I wasn't looking at it that way at that tournament and I paid the consequences. But it motivated me to be better. I had a great support system. And look, Michael Jordan, LeBron James, all of these guys have bad days when they don't compete the best. So it just drove me to train harder and watch that match again, and learn from my mistakes.
5PM: You did make the Olympic Team in '21, but not that year's World Team. You did make the Team again last year and obviously again this year. I was wondering if that was noteworthy in a way, making back-to-back World Teams, because that is what it looks like when a guy definitively stamps down his spot. 
Sancho: I have that winner's mentality. I always want to win, I always want to be the best. Not just in the US, but in the world, as well. I can't sleep on anyone in any tournament. I have to go in there knowing that I can beat these guys, but not take them lightly. There are moments when I can dominate them but you can't look at it like it will be easy. No, everyone is a threat. Everyone loses from time to time. You just have to wrestle one match at a time. You have to wrestle hard.
5PM: Hungary was one of my favorite USA performances in recent years. Kamal made the final and you yourself had a great tournament. You went against high-caliber opposition and that match versus Husiyuetu of China was really exciting. It was back-and-forth, he is very athletic. You went to a much higher lock than I normally see you use, you didn't get your hybrid lift.
Sancho: Right, it was more of a side lift.
5PM: People I'm not sure understood who he was going in, because that guy had been on fire all winter long after kind of coming out of nowhere last year. I took that a big win. Was that match as fun for you to wrestle as it looked? And also, were you aware of how good that dude was beforehand?
Alex Sancho: That's what I was saying when we were talking earlier, you always have to be a student of the game. I know before I wrestle anyone what it is they do, what their par terre looks like, what they like to do on their feet. With that guy, the strategy was to pretty much to push the pace and not let him get to his throwing positions, try to get him tired and then capitalize on that in par terre. That was pretty much the game plan, to work him on the feet and get him tired on the feet. He did get tired, and then to get him down in par terre and go for a lift or a gutwrench. I did, and ended up winning the match.
Those guys are high-caliber athletes, man. My mindset going into that match was, I want to win this tournament. I don't care who is in my way, or what rank they have. I was feeding off of my teammates. We were feeding off of each other during that tournament. There was a lot of positive energy that day. I did a lot of mediation before my matches. Had a good warm-up and went out there and wrestled. I feel like I'm a lot better than before because I have been training a lot harder. I have been training using (Ismael) Borrero's style a lot and how I'm working on my feet is different. This will be a different match if we are to have it again. I've been working hard and will look to capitalize on par terre again. You have to have a strategy for everyone you wrestle, no matter who they are. Make sure you have your strategy, your concepts, and don't make mistakes.
5PM: That match versus Korea (Kwon Min-Seong) got cut short before it could really get going. He had that one sick cartwheel thing…
Sancho: Yeah, actually, he was gassed within the first :30. I was pushing him out of bounds, pushing him out of bounds, and then I got too cocky, made a mistake, and he capitalized on it with that cartwheel and caught me on my back. I think he broke his rib or something in the previous match. But I feel like if we kept going, then I would have continued to get him in a two-on-one, make him tired again… But — you can't make mistakes at this level. Because, once you make that mistake, it's hard to come back. I messed up on that but he ended up defaulting out.
5PM: I don't want to go too into the bronze match (against Lei Li) because, and it's not an excuse on your behalf, but that guy kind of closed off. I'm more interested in Joni Khetsuriani from the semifinal. He's a guy a lot of people are going to look at as a big candidate at the Worlds, and for good reason. You've wrestled a lot of top guys and you are one of them. The Georgians have their own little style. What did you feel against him?
Sancho: To be honest, I was great in the first period. I was wrestling well. What I didn't capitalize on was getting to more positions than him. I wasn't getting to my underhooks, I wasn't getting to my two-on-one. He was being very closed-off and looking for me to make mistakes. I started standing up towards the end of the match and he hit me with a high dive, threw me in the air… But there is nothing special about these guys, man. He just had really good positioning and knew how to move back and forth. When I was pressuring in, he was going to release that pressure. He played the game right that day. I didn't have a perfect game plan for him that day, which will be different next time.
5PM: Right, "playing the game", and the US doesn't get to do this as much as we probably should when it comes to competing overseas, so you have to take advantage of these data points as much as you possibly can. I'm not you, I can't speak for you, but I looked at like, Well, he got five legit matches in at one of the toughest tournaments of the year. I have to think that you came back from that tournament feeling pretty darn good about how it went, pretty confident. 
Sancho: Yeah, the biggest thing are the training camps. The camps help a lot with getting feels from a lot of different people and just realizing that no one is special. Just go in there, wrestle your heart out, and you'll have good results. Don't make mistakes and you'll become a champion. We see that with every weight class, there are different champions every year. It just depends on who is willing to die for it that day. That is the kind of mentality I'm bringing to the World Championships coming up this month.
5PM: This training block, which for all intents and purposes is nearing the finish line. US World Team camps might change a little from year to year and can have a little bit of a different feel from some others. This year's camp was different compared to last year. What do you think has been the most productive element of it for you?
Sancho: It is a different feel. Borrero brings a competitive atmosphere during training. For example, when we are doing technique it is like a match. We're doing technique for eight to ten minutes, and it is nonstop. I don't know if it has to do with because Borrero and all of the coaches were on top of us that day, or if it is the whole entire camp. But there is always someone right over your head telling you to get up, work on your arm drags, work on your conditioning, work on this underhook… If you have your left-side underhook, you need to have your left leg as the lead leg at all times… It is just constant competitive technique training. Even when we go live, it is nonstop. It has been a great, great camp. I've had a great camp this summer training with Borrero and all of these guys, the coaches. It is a different atmosphere. I see it in all of the guys. They are dedicated.
For me, Borrero is my mentor. Anything he tells me to do, I do it. He has me doing rope climbs and pull-ups after practice. He makes sure I'm running in the morning. 'Hey, are you running in the morning?' Or, 'Hey, what was your weight before practice?' Simple things, but he is bringing that competitive training atmosphere to the Olympic Training Center. That's why it has been the best camp. And it's not just him. Justin Ruiz, Herb (House), they are all implementing their own things into the camp. The WCAP guys… It has really been a great camp. It is showing in my wrestling. I've improved so much. I feel like a totally different person. I'm only two kilos above my weight class right now and I feel great. I haven't felt like this in a long time, and I believe it will show at the World Championships.
5PM: You will be leaving for France this week for the lead-up to the Worlds. You'll still be working but it is the tapering-down phase, managing the weight, and so forth. What kind of space do you like to be in when it is one week out and it's the taper-down/acclimate phase?
Sancho: I believe once we get to these camps that the work is already done, pretty much. We'll be acclimating, still wrestling once a day, keeping your weight down, making sure you don't have any problems and that they are taking care of you. The work is already done. You can't really do too much to improve at these camps. It is more the acclimation, the hours it takes to fly over here, it's a different country… It's acclimation, you know? Getting the weight down, making sure you're comfortable and that you are taken care of when it comes to nutrition and things like that. It is talking to the coaches and just making sure that you're ready for the World Championships. Nothing crazy, to be honest.
5PM: The World Championships are in the same place as last year. Same country, same environment. You're not traveling to or competing in a place where you haven't been. Does that matter at all to you?
Alex Sancho: It should benefit us because it is the same place where we competed last year. We already know how to navigate through Serbia. But to be honest, it's really about making sure that you are mentally-ready and prepared to compete and wrestle your hardest. It's nothing special. It is making sure you've done everything right, that you feel good, and are ready to go.


Listen to "5PM55: Recapping Final X with Dennis Hall with words from Koontz, Braunagel and Hafizov" on Spreaker.
Listen to "5PM54: WCAP's Ryan Epps and a Final X Greco-Roman Preview" on Spreaker.
Listen to "5PM53: Northern Michigan assistant Parker Betts and USMC Captain Jamel Johnson" on Spreaker.
SUBSCRIBE TO THE FIVE POINT MOVE PODCAST
iTunes | Stitcher | Spreaker | Google Play Music
Notice
: Trying to get property 'term_id' of non-object in
/home/fivepointwp/webapps/fivepointwp/wp-content/themes/flex-mag/functions.php
on line
999