When the World Championships for Greco-Roman wrestling begins later this month in Belgrade, Serbia, Team USA will boast five representatives from the Army's World Class Athletes Program — aka half the roster.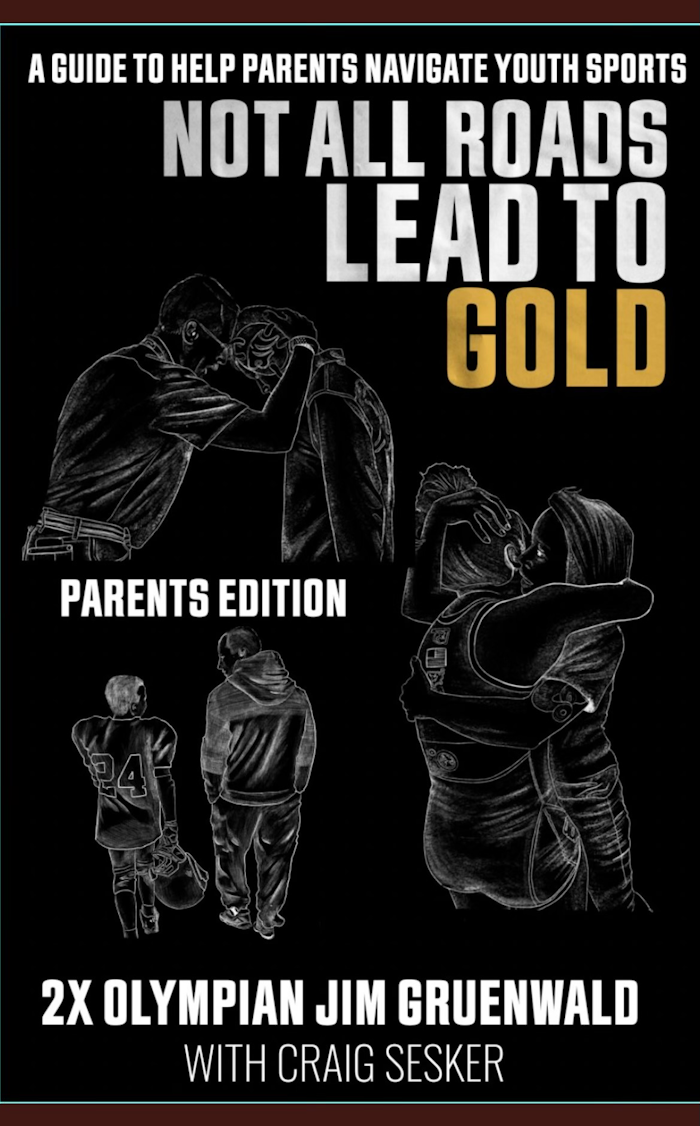 It has obviously thus far been another successful season for Army/WCAP, who trounced to the team title at the US Open this past April with four champions and 13 total All-Americans. Following the World Team Trials Challenge Tournament, the program confirmed nine wrestlers who will, until the next selection process, claim National Team distinction. But the phrasing "thus far" is, nevertheless, appropriate. The season is not over yet. One event remains, the aforementioned Worlds, and Army is focused on doing everything possible to make sure that they don't fly home from Serbia empty-handed. Not only will the competitors be fighting for medals, but three in particular have dual concerns to address in Belgrade.
Ildar Hafizov (60 kg), Alex Sancho (67 kg), and Kamal Bey (77 kg) have their eyes set on earning World hardware in three weeks. Equally-important to that objective is qualifying their weight categories. A task that had already been perceived as traditionally difficult to accomplish (for all athletes across the globe) includes a daunting new wrinkle in '23: no longer will the World Championships avail six Olympic quotas per weight category (gold, silver, two bronze, two fifth-place finishers). Instead, those who fall in their bronze-medal bouts will square off to determine the fifth and final Olympic ticket. The change to the event's procedure may make for an extra round of thrilling matches, but it also opens an additional opportunity for heartbreak (at least until the Olympic qualification process resumes in March).
Army assistant coach Spenser Mango has all of this, and more, on his mind as his charges prepare to leave for the World Championships next week. Mango — a two-time Olympian and six-time World rep for the US — might be a full-time coach these days, but a big part of his role calls for him to reflect on his own lengthy ledger of experiences in order to better lead his athletes. This is how the latest edition of Fort Greco thus begins, with Mango recalling what it was like for him during his career when the Olympic Year would just peek over the horizon. From there, it is all about those from the Army who are on the World Team, a list that also features Xavier Johnson (63 kg) and "The Alaskan Assassin" Spencer Woods (82 kg). Mango goes one-by-one offering perspectives on each of the WCAP World Teamers before providing important insights regarding the closure of the summer training block.
5PM: When you look back on your own career and the qualification process for the Olympics, which you yourself achieved for London but Lindsey Durlacher had done it for Beijing, what do you think of first?
Coach Spenser Mango: Really, just grateful to have made that Team. I know that with other countries' selection processes that the spot would have been Lindsey's because of the World Championships; and who knows how that would have impacted my career had I not been able to make that Olympic Team by winning the Trials, and then from there kind of going on a run. I guess that I'm just grateful for having had that opportunity.
5PM: You and Lindsey were neck-and-neck in the lead-up to '08. What was your reaction when he got it done at the historical Baku Worlds in '07?
Mango: I was there as a training partner and I was excited. Even if you're not "the guy" quite yet in the US, you are still excited for someone from your country getting it done. I was excited that he qualified the weight, but at the same time I wanted that spot.
5PM: How about shouldering it for '12? Did you feel a deeper sense of responsibility? You were #1 for half-a-decade by then with some distance in the US. 
Mango: I knew that it was ultimately going to rest on my shoulders to qualify the weight. I knew that going in. I guess it is what it is. You realize what it is, and you either get the job done or you don't. I knew going in what the pressure was, or what was expected from me. Fortunately, I was able to qualify the weight at the Pan-Ams Olympic Qualifier.
5PM: What was your initial response when learning about how qualification at the Worlds will work this time around? And have your thoughts on the subject changed at all?
Mango: I think it's crazy. It is asking a lot of the athletes to potentially go out and lose a medal match, and then have to turn around and wrestle another match to see if they can qualify their countries for the Olympic Games. I think there are going to be some great matches, just because there is so much at stake. People are obviously going to be fatigued from having to wrestle a whole World tournament and then have to wrestle for a final Olympic spot. When I first heard it, I thought it was insane. I still think of it the same way. I don't know if there is a better way to do it — but I do think it is definitely asking a lot.
5PM: I'm sure both you and Xavier Johnson would love nothing more than to just let the past be the past, but his match with Victor Ciobanu in Hungary was bizarre and, for a moment there, kind of unsettling. How did Xavier bounce back from that after the tournament?
Coach Spenser Mango: He acknowledged that he had some technical issues from the front-headlock position but, yeah, he went right back to practice and wrestled hard after the tournament. I guess it is better that it happened there rather than at the World Championships. There was some stuff that needed to be worked on, which is good. It is always better to see something in a real live match and have the time to improve on it before the main event compared to it happening at the World Championships. He showed some good stuff. We know that we can compete with the best in the World. From here on out, it is looking to improve on those results and wrestling to the potential that we know we have.
5PM: Ildar has gotten more of what he has wanted out of this World training block by appearing in two tournaments. He performed impressively in Germany and said after he lost to (Aidos) Sultangali that he was good with it because he got the feel for which he was searching at that stage of the training block. It came with more time-on-target overseas, too, as a whole. He, among others, is always after getting the feel. How has that translated to him in the room since being back from Dortmund?
Mango: Ildar is one of those guys who wrestles a lot better once he has felt you a couple of times and had some goes with you either in practice or during a match. That was his main goal in going out there and wrestling in Dortmund, to get some looks from guys he hasn't wrestled before. Also, to just get more matches since he was just coming back from an injury. He was able to accomplish that. I think for him just mentally that it did a lot of good because, in his head, if that's what works for him and it is what he believes, then it is going to make him wrestle with a lot more confidence when it comes to the Worlds. During the camp, he was able to utilize some great partners. We had the Egyptian, Tiger, and we had a Russian in camp, so he was able to get some different looks. I think all of that just works well for him. Hopefully, he will go into this Worlds with the knowledge and experience from having wrestled a few more international opponents and being able to perform.
5PM: Sancho has had a very interesting season. It seems like he is used to having to overcome something each year, be it big or small. I don't think that what happened at the US Open is something people took very seriously, but it did automatically add another layer onto him making this year's Team. Yet again, he just flips a switch, resets, and gets back to business. In your mind, why is he able to scrape stuff off and move on?
Mango: I think Sancho has always had to deal with adversity. If you look back at how he made the Olympic Team, the matches with (Ellis) Coleman over the years, and having to clear that hurdle in order to become an Olympian. It just kind of rolled into this year with him not placing at the Nationals, but then he came back and made the Team. He is definitely finding his groove. He is figuring out how to wrestle these European guys more consistently. He had some tough matches at the Hungarian Grand Prix. He had some really good matches against highly-ranked, skilled opponents. Now Alex is just looking to put some things together and score some points.
5PM: I saw his win versus China (Husiyuetu) in Hungary as one of his biggest in recent years. That guy had been on fire all winter. 
Mango: Oh, yeah. It was definitely a very big win for him. Like I said, he is kind of finding a groove. He is learning how to not give up points, to stay in the middle, and to stay in the fight a lot better now. He is learning how the system works. If you get put down in passivity first, you have to defend, and then in the second period you have to get on top and score some points. He is kind of learning how everything works and how to implement his style when he is wrestling these guys. I'm expecting some big things from him. He is probably going to have one of the deepest brackets in the tournament, but it is the World Championships and the year before the Olympics. Everything is going to be tough.
5PM: You look at Kamal and what he was able to do in Hungary, and it is not a leap to say that it was the best he has ever looked at a Senior event overseas. The quality of competition he faced was legitimately World-level, and his timing, decisions, and ability to effectively hand-fight and clear were a big part of his run to the final. How much of that was consciously tactical? Everyone knows the foreigners always aim to tie Kamal up on the feet and try to bottle him to keep him from making attempts. 
Mango: I think it was a huge step in the right direction. Obviously, he is super-explosive and can score points in bunches; but it was in between those scores and attempts where we had kind of been getting stuck in the mud. It became about adding level changes and giving them something to defend in between those explosive attempts. And he really competed well in Hungary. He was putting points up on the board and was able to clear ties, and stay in the middle of the mat and pummel a lot better than we had previously seen from him. I thought he executed great and, yes, it was the wrestling in-between the scores that we were looking to improve on and I think he accomplished that.
5PM: What have the conversations with him since that tournament been like?
Mango: I just try to stay on him and keep it in his head about the wrestling in between the scores and clearing ties. Because he is so athletic, he has a tendency to let things get too bad before he fixes himself. So, fixing things early, as well as in bottom par terre. He is so good at floating from bottom that he gives the guy the lock sometimes. Stopping stuff early and staying on him during practice about it, to just keep putting it in his head 'let's not give them a chance… I know you can float it, but if we don't give them a chance to start with it, we're going to be way above of where we would be if we have to depend on floating something at the World Championships'. 
5PM: When athletes score a win or several wins against top foreigners during the season — either in a single tournament or over the course of a couple tournaments — how is that compartmentalized? Is it taken at surface level? Is it seen as the sort of thing where you might say, 'Well, we don't dismiss this, but these same guys are going to be more motivated at the Worlds, so be ready for that'?
Mango: Right, it is pretty much the latter. It's cool, you know, getting wins over those guys earlier in the year. But it's not the World Championships and that's what matters. We do know the strategies and different tactics that they are going to deploy against us at the World Championships. It all comes down to execution. It's great to get wins early; but at the same time, that is water under the bridge and we're trying to get it done in September. It is definitely good that it happened because we all know that Kamal can do that, that he is capable of that. By him actually doing it, it definitely helps with confidence.
5PM: Even though Spencer Woods wrestled at the Worlds last year, it is not the same story as this time around. The spot this year is his via hardcore earning it. I was wondering how much of a difference that has made for him throughout this summer's training cycle.
Coach Spenser Mango: This year, he has known that he is going to be the man all season long. He won the Nationals and then secured his spot at Final X. He hasn't been waiting for anything, any kind of decision. He hasn't had that looming over his head. Now he knows that he has to go out there and perform because it's him or no one (laughs). I think it has been good for him, though. It definitely helps with his confidence. Before, we spent I don't know how many practices talking about how he could get it done. Now, he has actually done it. He's here now and ready to compete and have a good tournament. For him, it is about trying to settle down a little bit in the matches. He wants to do so many things at once. He is like a little ball of fire out there. We've just working on slowing down and being really deliberate in our positions.
5PM: How were you and your fellow Army coaches able to keep a balance in terms of workload during the recent training camp?
Mango: Honestly, it is really just listening to the athletes. These guys are old enough to know when to push and when to pull back. At the Army program, we treat these guys like adults because that is what they are. They are elite athletes. It is really just about listening to them. If it's a situation where we feel like they need to push through something, then we adjust it. But at the end of the day, it is their careers and they are the ultimate decision-makers when it comes to the effort they put out and the type of practices that they have. We try to balance the hard work with not getting too broken down or injured before the Worlds. The last thing we want is for someone to go into the Worlds limping. We're going to have our bumps and bruises because it is wrestling, it's a contact sport. But the better we can feel going in, the better we can prepare and recover, hopefully the better these guys can compete.
5PM: Has there been anything in particular about which you feel especially encouraged with the main camp now having concluded?
Mango: I did like the way I saw the athletes who aren't on the World Team. They were coming together and cheering for the World Team members and trying to push them to get the most out of their practices. That was encouraging to see, how they were getting behind the World Team members and trying to prepare them as best as they could.
5PM: What is the basic plan for the guys before leaving for Serbia?
Mango: This last week we are going to have some short practices. Getting a little push in, a little sweat, and each individual guy will have a different plan as far as what they want to accomplish in the practices. Mostly we are going to focus on recovery and feeling fresh and rested before we get on that plane and prepare in Normandy for the last push before we head over to the Worlds. This last week will be light. We just want to keep these guys moving with a little tactical stuff for the Worlds.
5PM: You were named Coach of the Year for a second-straight season. Last year, we talked about the three most important things you have learned thus far since becoming a coach. This year, I thought we'd switch it up to what your coaching goals might look like going forward. What are some areas you might wish to improve upon as your coaching career continues to blossom? You're still young and have already built an excellent reputation as a coach. 
Coach Spenser Mango: I would say that one of the biggest hurdles we have in the US is par terre. It's not so much that we can't do it right, it's just that we don't have the level to force guys to do it right on a consistent basis. Honestly, trying to figure out a way to get these guys on a level with par terre where they are defending the rest of the world on a consistent basis.
Also, I feel like individual athletes kind of have a different language that they use to make stuff click. If I say "grind a lot" to a certain guy, that might mean to him to put a lot of pressure. I'm trying to figure out that puzzle along with gaining consistency in par terre. I have seen our guys compete really well on the feet, but it is still par terre where we are lacking. I'd say that is the biggest goal, getting our guys to consistently defend on the world level.


Listen to "5PM55: Recapping Final X with Dennis Hall with words from Koontz, Braunagel and Hafizov" on Spreaker.
Listen to "5PM54: WCAP's Ryan Epps and a Final X Greco-Roman Preview" on Spreaker.
Listen to "5PM53: Northern Michigan assistant Parker Betts and USMC Captain Jamel Johnson" on Spreaker.
SUBSCRIBE TO THE FIVE POINT MOVE PODCAST
iTunes | Stitcher | Spreaker | Google Play Music
Notice
: Trying to get property 'term_id' of non-object in
/home/fivepointwp/webapps/fivepointwp/wp-content/themes/flex-mag/functions.php
on line
999