There was one. Then a tournament. Next came unexpected rest, the need for recovery. And when the brief but necessary pause had ended, 2020 US Olympian Ildar Hafizov (60 kg, Army/WCAP, world #1) once again found himself in a familiar, comfortable spot: training camp.
The second (and last) formal gathering for the United States Olympic Team ended on June 30. Held in Alpharetta, Georgia, the camp was heavy on volume, intensity, various adjustments, and, most importantly, encouragement. At this stage of the training cycle, conditioning and technical sharpness still reign as chief concerns, but both are hard to come by without confidence. To be sure, Hafizov is well aware of his own considerable abilities, but Olympic Camp Part Deux offered the opportunity for an added dose of self-assurance.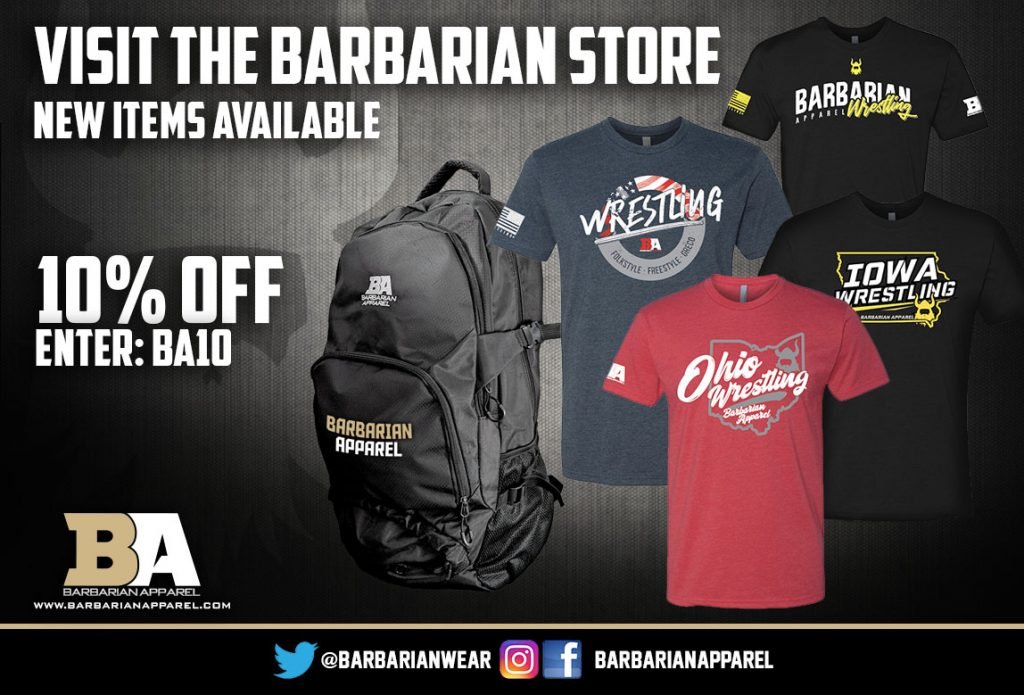 In the eyes of most, Hafizov looked just fine during his march to the Pan-Am Championships final in late-May. He does not have the same perspective. To him, there was a lack of efficiency along with several missed chances, most notably in his finals defeat to underrated Colombian Dicther Toro Castaneda. With an Olympiad on the horizon, that would normally be enough to raise Hafizov's antennae. But there was more. Following his performance, it came out that Hafizov had endured a snag in his ribcage while mired in camp the week prior, a cause for consternation mostly due to the then-impending trip to Poland. Rather than travel abroad and risk further injury at the Wladyslaw Pytlasinski Memorial, he opted to stay home, reset, and focus on making the most out of his second trip to the Metro Atlanta region.
Judging by Hafizov's words, he made the right call. Only two weeks remain on the calendar until the US delegation hops on their long flight to Japan. That's it. The whole process — from the Trials in April to now, the first full week in July — has gone by as quickly as most had anticipated. Time was never deemed a luxury for this Olympic Year, but it all feels a whole lot different knowing that the Games represent the next task on the list. Hafizov — bereft of pretense as always — recognizes the narrow window available, and refuses to let it go to waste.
Ildar Hafizov — 60 kg, Army/WCAP
5PM: You did not go to Poland after the Pan-Ams. Are you 100% back to normal?
Ildar Hafizov: Yes. I'm 100% back to normal. I'm wrestling good.
5PM: What did you think of the Pan-Ams overall? I get it, you were probably aggravated and disappointed, but I also thought you wrestled well, too. 
Hafizov: I don't think I did. I wasn't wrestling well. Even the first and second matches weren't that good. I won, but it should have been a lot easier. I made a couple of mistakes in the finals. I should have taken what was there instead of going to my lift and stuff. I should have gotten to him easily. But, I don't know. Something was stuck in my head, so I'm always lifting. It could have been easy.
5PM: Everyone knows that you always want to go on the trips to Europe, but just out of precaution you wound up not going to Poland. Was that a hard decision for you to make?
Hafizov: No, it wasn't. I had injured my rib a little bit at the first Atlanta camp and I didn't want to aggravate it more in Poland. I wanted to take some time before the second Olympic Camp. I wanted to be 100% wrestling-wise on the mat in the Olympic Camp. If I went to Pytlasinski and aggravated it more, it would not have been good. Camp was more important than competition.
5PM: There was one camp in May. Now we're done with the second and last major Olympic Team camp. Since you held yourself out of Pytlasinski, were you able to get as much out of this last camp as you had wanted to?
Hafizov: Yes, we worked a lot on different positions, different stuff. We were also watching a lot of film, and working more on offensive points. A couple of the mistakes from Pan-Ams I worked on with Spenser (Mango). He told me how I needed to get those right, and I was on the right track with him.
5PM: How important from a mental standpoint was this last camp, especially considering that you are only a couple of weeks away from traveling to Japan?
Hafizov: It was important to stay on track and fill in the gaps without making mistakes on the feet and in par terre. We still have a month before I wrestle, but we prefer to work this month here and there. But it's not going to be as much as what we did in Atlanta. Atlanta was very important.
5PM: Three months ago was the Olympic Trials. Has this training cycle materialized the way you had wanted it to so far?
Ildar Hafizov: Somewhat, yeah. We have definitely put practices together that way. I have talked to my previous coaches from Uzbekistan a little bit plan-wise and came up with some solutions for Spenser. And Spenser told me how to plan things out a little better. We came up with a better plan for the camps. Both the first and second Atlanta camps went how we planned. We worked on our stuff and got as much as we could from the practices.




Listen to "5PM48: Austin Morrow and Gary Mayabb" on Spreaker.
Listen to "5PM47: Nate Engel and Xavier Johnson" on Spreaker.
Listen to "5PM46: Taylor LaMont and Jessy Williams" on Spreaker.
SUBSCRIBE TO THE FIVE POINT MOVE PODCAST
iTunes | Stitcher | Spreaker | Google Play Music
Notice
: Trying to get property 'term_id' of non-object in
/home/fivepointwp/webapps/fivepointwp/wp-content/themes/flex-mag/functions.php
on line
999