The 2023 Grand Prix of Germany arrives this coming Saturday (August 12) and although it will not be the final Senior international Greco-Roman tournament before the World Championships, the event will operate as a World Team selection component for several nations (including host country Germany).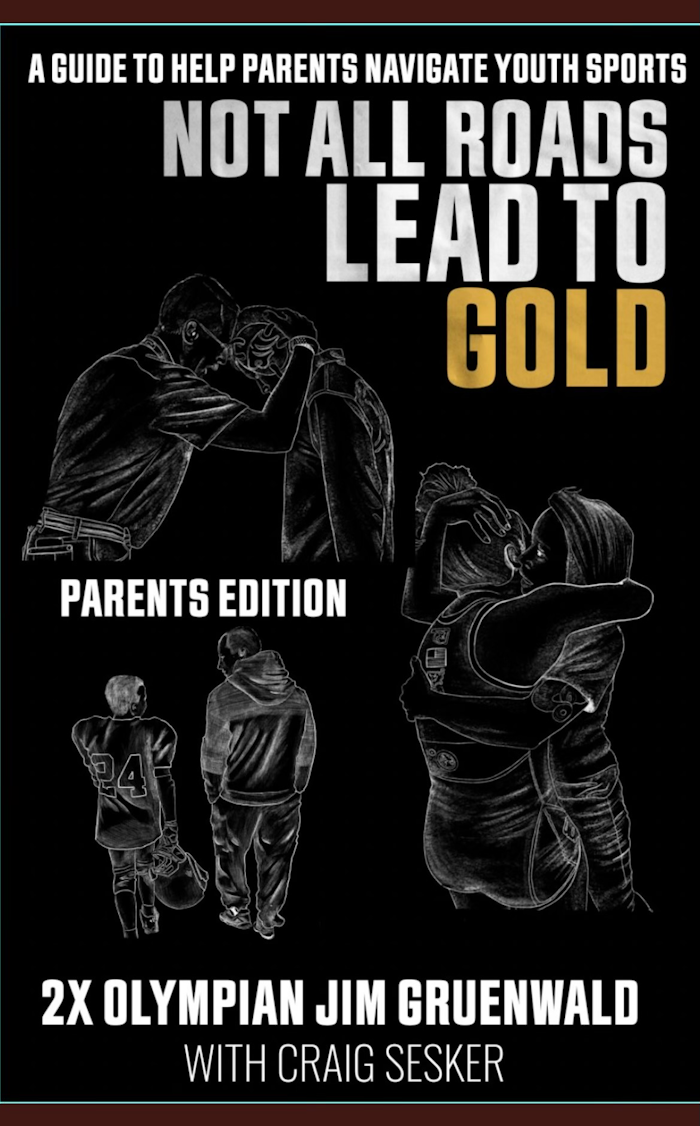 Keeping with the theme of this pre-Olympic Year, participation at the German Grand Prix is expected to be, in a word, significant. At press time, there are over 160 entrants — and to perhaps no one's surprise, the most-populated weight categories are those which reside in the Olympic curriculum. 60 kilograms thus far has 22 athletes registered; 67 kg boasts 25; 77 kg offers 24; 87 kg has a healthy 20; 97 is at 25; and 130 is capped at 16. The most-crowded of the non-Olympic, or "World, weights is 72 kilos (which has 11 wrestlers listed).
America, Denmark, & Norway
USA
The United States is sending only one of their '23 World Team members — Ildar Hafizov (60 kg, Army/WCAP). Joining him are multi-time age-group World Team rep Payton Jacobson (Sunkist/NTS), Cade Lautt (97 kg, Tar Heel WC), and Courtney Freeman (130 kg, Marines). Jacobson, who has competed the past two seasons (and to well-effect) at 77 kilograms is signed up for the weekend's festivities up one weight to 82 kg. Lautt, a Cadet World Team member back in '16, had a very impressive domestic campaign this season that culminated with his advancement to the World Team Trials Challenge Tournament final. Freeman has also been sufficiently solid, which is not easy considering that 130 is one of the US' deeper weight classes. With little more than two solid years of full-time Greco-Roman training, Freeman has turned into a contender and just last month earned his first international gold in Spain.
60 kg: Ildar Hafizov (Army/WCAP)
82 kg: Payton Jacobson (Sunkist/NTS)
97 kg: Cade Lautt (Tar Heel WC)
130 kg: Courtney Freeman (Marines)
DEN
The Danish program is going light in Germany with a trio of athletes, and returning World silver Turpal Bisultanov (87 kg) is not one of them. Nikolai Mohammadi (60 kg) is one of Denmark's better young prospects. He is a skilled and tough lightweight who is starting to find his legs the more he competes. Underrated Oliver Krueger is in at 77. At 26, Krueger has himself begun to develop at a consistent rate and has earned a series of medals internationally. Matthias Bak is similar in profile to Krueger, despite being a little older, and has been forced to reconcile a broad scope of competition due to the strength 97 kilograms brings to bear in Scandinavia.
60 kg: Nikolai Mohammadi
77 kg: Oliver Krueger
97 kg: Matthias Bak
NOR
The Norwegians have had their busiest season in recent memory with all of their top athletes competing at nearly every available opportunity. Felix Baldauf (97 kg) is coming off of a fifth-place finish from the Hungarian "Ranking Series" event last month and has one gold under his belt in '23 (Nikola Petrov Memorial, March). Looking strong at heavyweight is '21 World bronze Oskar Marvik, who placed second in Zagreb to fellow bronze Oscar Pino Hinds (CUB), was fourth in a tough bracket at Thor Masters, and after that he made the podium at the European Championships for the first time (bronze).
Both Morten Thoresen (67 kg) and '22 U23 World gold Exauce Mukubu ran the table just over one week ago at the Wladyslaw Pytlasinski Memorial in Warsaw. For Thoresen, it was his first tournament victory since gaining top honors at Haparanda in the fall. Like Baldauf, Mukubu won the Petrov — and subsequently placed second at the U23 Euros. He has also jumped in weight. Mukubu originally dropped (back) down to 77 from non-Olympic 82 this year but has recently decided that 87 will be his landing spot for Belgrade. Not to be discounted is Haavard Joergensen (67 kg). He is in the mist of the best run of his career. A huge showing he had back in April at the European Championships, where he started off with a criteria victory over '22 World champ Sebastian Nad (SRB) ahead of downing Witialis Lazovski (GER); Azerbaijani buzzsaw Hasrat Jafarov cut him down 7-1 in the quarters; but then Joergensen went on to superior Pedro Oliviera De Morais (POR) in the repechage and decision Murat Firat (TUR) to come away with bronze.
The biggest story for the Norwegian team is Per-Anders Kure (77 kg). Back in March at the aforementioned Petrov, Kure sustained a serious neck injury that required surgery and arduous rehab. His return this season was at times questionable, but he is back, and will be suiting up to jump right in one of the Grand Prix's most competitive weight classes.
67 kg: Haavard Joergensen
67 kg: Morten Thoresen
77 kg: Sebastian Aak
77 kg: Per-Anders Kure
87 kg: Exauce Mukubu
97 kg: Felix Baldauf
130 kg: Oskar Marvik
2023 Grand Prix of Germany
August 12-13 — Dortmund, GER
Tournament Schedule
The German Wrestling Federation (Deutscher Ringer-Bund) provided this link for live streaming. All times local (+6 hours ET).
Saturday, August 12
10:30am-5:00pm — Qualification rounds
6:00pm-8:00pm — Semifinals
Sunday, August 13
10:30am-3:00pm — Repechage, medal rounds, and finals
The Complete Field
— Entry lists as of press time.
— Senior World results shown only. 
55 kg
Nikita Dementiev (UKR)
Steven Ecker (GER)
Mykola Havrychkin (UKR)
Marlan Mukashev (KAZ)
Koryun Sahradyan (UKR)
Fabian Schmitt (GER)
60 kg
Alex Bica (SWE)
Abere Fetene (ISR)
Kenichiro Fumita (JPN) — 2X World Champion, '20 Olympic silver, '22 World bronze
Ildar Hafizov (USA) — 2X Olympian
Etienne Kinsinger (GER)
Christopher Kramer (GER)
Nikolai Mohammadi (DEN)
Justus Petravicius (LTU)
Victor Petryk (UKR)
Georgios Scarpello (GER)
Aidos Sultangali (KAZ) — 2X World bronze
Michal Tracz (POL)
Leo Tudezca (FRA)
Adem Uzun (TUR)
Jamal Valizadeh (FRA)
63 kg
Enes Basar (TUR)
Stefan Clement (FRA)
Aleksander Hrushyn (UKR)
Deniz Meneske (GER)
Jonas Mueller (SUI)
Tino Ojala (FIN)
Mairbek Salimov (POL)
67 kg
Nestor Almanza (CHI)
Mateusz Bernatek (POL) — '17 World silver
Tigran Galustyan (ARM)
Adomas Grigaliunas (LTU)
Yanis Guendez (FRA)
Haavard Joergensen (NOR)
Almat Kebispayev (KAZ) — 4X World bronze
Oleg Khalilov (UKR)
Vitalis Lazovski (GER)
Maksym Liu (UKR)
Elmer Mattila (FIN)
Parviz Nasibov (UKR) — '20 Olympic silver
Shon Nadorgin (ISR)
Yerassyl Nurbossynov (KAZ)
Niklas Ohlen (SWE)
Kutkagan Ozturk (GER)
Roman Pacurkowski (POL)
Meirzhan Shermakhanbet (KAZ) — '18 World bronze
Kristupas Sleiva (LTU)
Gagik Snjoyan (FRA)
Kyoto Sogabe (JPN)
Marco Stoll (GER)
Mamadassa Sylla (FRA)
Morten Thoresen (NOR)
Andreas Vesch (SUI)
72 kg
Jakub Bielesz (CZE)
Kamil Czarnecki (POL)
Ibrahim Ghanem (FRA)
Joni Komppa (FIN)
David Loher (SUI)
Ibragim Magomadov (KAZ)
Michael Portman (SUI)
Vilius Savickas (LTU)
Eimantas Vilimas (LTU)
Michael Widmayer (GER)
Maurus Zogg (SUI)
77 kg
Sebastian Aak (NOR)
Yunus Emre Basar (TUR) — '22 World bronze
Roland Black (GER)
Johnny Burr (FRA)
Fabio Dietsche (SUI)
Noah English (GER)
Paulius Galkinas (LTU)
Idris Ibaev (GER)
Edvin Kin (EST)
Oliver Kruger (DEN)
Per-Anders Kure (NOR)
Nao Kusaka (NOR)
Deni Nakaev (GER)
Gil Nugues (FRA)
Albin Olofsson (SWE)
Mikko Peltokangas (FIN)
Mykyta Politaiev (UKR)
Jonni Sarkkinen (FIN)
Tamerlan Shadukaev (KAZ)
Oldrich Varga (CZE)
Dmytro Vasetskyi (UKR)
Volodymyr Yakovliev (UKR)
Akseli Yli-Hannuksela (FIN)
Demeu Zhadrayev (KAZ) — '17 World silver
82 kg
Burhan Akbudak (TUR) — '22 World Champion, '21 World silver
Zakarias Berg (SWE)
Adam Gardziola (POL)
Payton Jacobson (USA)
Eric Loser (GER)
Simon Oellinger (GER)
Artur Ovsepian (UKR)
Arsenas Stankevicius (LTU)
Michael Wagner (AUT)
Mark Weber (SUI)
87 kg
Ramon Betschart (SUI)
Nico Brunner (GER)
Kevin Gremm (GER)
Pascal Eisele (GER) — '17 World bronze
Yaroslav Filchakov (UKR) — '22 World bronze
Waltteri Latvala (FIN)
Alex Kessidis (SWE) — '19 World silver
Arkadiusz Kulyncz (POL)
Petteri Kukkola (FIN)
Toni Metomaki (FIN)
Madamin Mirzoiev (UKR)
Exauce Mukubu (NOR)
Martynas Nemesevicius (LTU)
Artem Shapovalov (FIN)
Luke Staudacher (AUT)
Marcel Sterkenburg (NED)
Masato Sumi (JPN)
Szymon Szymonowicz (POL)
Andreas Valis (EST)
Hannes Wagner (GER)
97 kg
Matthias Bak (DEN)
Felix Baldauf (NOR)
Metehan Basar (TUR) — 2X World Champion
Daniel Gastl (AUT)
Yerulan Iskakov (KAZ)
Richard Karelson (EST)
Vladlen Kozliuk (UKR)
Cade Lautt (USA)
Vilius Laurinaitis (LTU)
Lucas Lazogianis (GER)
Tadeusz Michalik (POL) — '20 Olympic bronze
Yuta Nara (JPN)
Peter Oehler (GER)
Artur Omarov (CZE)
Sergey Omelin (UKR)
Markus Ragginger (AUT)
Loic Samen (FRA)
Yevgeny Saveta (UKR)
Arvi Savolainen (FIN)
Artiom Shumski (POL)
Aleksander Stjepanetic (SWE)
Tyrone Sterkenburg (NED)
Mindaugas Venckaitis (LTU)
Anton Vieweg (GER)
Marcus Worren (NOR)
130 kg
Marcel Albini (CZE)
Delian Alishahi (SUI)
Aleksander Chernetskyy (UKR) — '15 World bronze
Yasmani Acosta Fernandez (CHI) — '17 World bronze
Romas Fridrikas (LTU)
Courtney Freeman (USA)
Svetoslav Kalashnikov (UKR)
Jello Krahmer (GER)
Matti Kuosmanen (FIN)
Konsta Maenpaa (FIN)
Oskar Marvik (NOR) — '21 World bronze
Sota Okumura (JPN)
Franz Richter (GER)
Mansur Shadukaev (KAZ)
Alimkhan Syzdykov (KAZ)
Mikhail Vyshnyvetsky (UKR)




Listen to "5PM55: Recapping Final X with Dennis Hall with words from Koontz, Braunagel and Hafizov" on Spreaker.
Listen to "5PM54: WCAP's Ryan Epps and a Final X Greco-Roman Preview" on Spreaker.
Listen to "5PM53: Northern Michigan assistant Parker Betts and USMC Captain Jamel Johnson" on Spreaker.
SUBSCRIBE TO THE FIVE POINT MOVE PODCAST
iTunes | Stitcher | Spreaker | Google Play Music
Notice
: Trying to get property 'term_id' of non-object in
/home/fivepointwp/webapps/fivepointwp/wp-content/themes/flex-mag/functions.php
on line
999