Fresh off the heels of the just-wrapped Fargo Nationals is the U17 World Championships, which for Greco-Roman wrestling begins this coming Monday live from Istanbul, Turkey. And when the Cadets finish up in the Middle East, less than three weeks later the USA U20 World roster will head to Amman City, Jordan.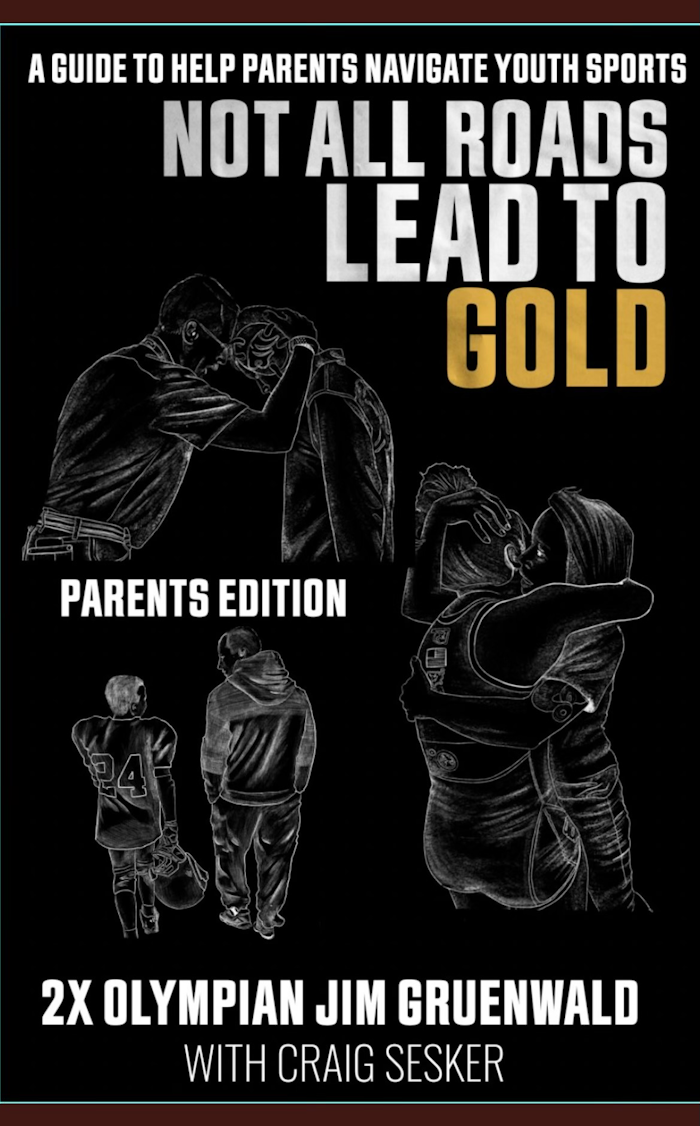 The U17 squad was selected in April as part of the US Open extravaganza in Las Vegas, giving the wrestlers over three months since the selection process to prepare. Several of the American Cadets have recently made the news in the general Greco sphere. Henry Aslikyan (45 kg, Birmingham Charter School) and Arizona State-bound Nicholas Sahakyan (110 kg, Sunkist) both won the Pan-American Championships last month, while Adam Waters (80 kg, Steller-Trained WC) placed second at the same event. Returning U17 World Teamer Arvin Khosravy (71 kg, CA) won the Pan-Ams, too, but did so at the U20 level (also last month). Lastly, Ezekiel Witt (48 kg, Manhattan WC) advanced all the way to the Junior Nationals this past weekend but was clipped by Nebraskan Cadyn Coyle, and the aforementioned Waters finished third.
Team USA had two U17 World medalists in '22 — champ Joel Adams (67 kg, TBW, and who just won Fargo for a third time) and Cody Merrill. It was the first time the Americans had multiple placewinners since '13.
The full schedule of the tournament as well as the complete roster can be viewed below. FLOWrestling will carry the broadcast in the United States. All times local (+7 hours ET).
2023 U17 Greco-Roman World Championships
July 31-August 2 — Istanbul, TUR
Monday, July 31 (45, 55, 65, 80, & 110 kg)
11:00am-3:00pm — Qualification rounds
7:30pm — Semifinals
Tuesday, August 1 (48, 51, 60, 71, & 92 kg)
11:00am-3:00pm — Qualification rounds
11:00am-3:00pm — Repechage
5:00pm-5:45pm — Semifinals
7:00pm — Finals/bronze-medal matches
Wednesday, August 2
11:00am-2:30pm — Repechage
7:00pm — Finals/bronze-medal matches
2023 USA U17 World Team Roster
45 kg: Henry Aslikyan (Birmingham Charter School)
48 kg: Ezekiel Witt (Manhattan WC)
51 kg: Hudson Loges (MWC)
55 kg: Jordyn Raney (Union County High School)
60 kg: Sam Herring (Bishop McCort High School)
65 kg: William Greenwood (GRIT WC)
71 kg: Arvin Khosravy (CA)
80 kg: Adam Waters (Steller-Trained WC)
92 kg: Aiden Cooley (Best-Trained Wrestling)
110 kg: Nicholas Sahakyan (St. John Bosco High School)
Full 2023 Fargo Greco Placewinners
The primary Fargo recap covering a specific collection of athletes (mainly those from the '23 U20 World Team who took first place) can be found here along with individual bout results (beginning with the round-of-16 in both age groups). Below is the complete list of All-Americans from each weight category.
16U
88 lbs
Loc Webber (OH)
Vincent DeMarco (IL)
Hudson Chittum (TN)
Kaden Oldroyd (UT)
Eric Bice (NV)
Urijah Courter (IA)
Landon Thoennes (MN)
Charlie Boelman (IA)
94 lbs
Hayden Schwab (IA)
Jarrett Smith (MI)
Cason Craft (OK
Jose Cordero (TN)
Kellen Downing (MT)
Chase Kastner (CT)
Eli Herring (PA)
Daniel Goodwin (IL)
100 lbs
Caleb Noble (IL)
James Hemmila (IL)
Jensen Boyd (IN)
Gavin Landers (IA)
Carter Shin (VA)
Dylan Ota (TX)
Shamus Regan (TN)
Christopher Swann (GA)
106 lbs
Saxton Scott (ID)
Konner Blaney (OH)
Rocco Cassioppi (IL)
Christopher Grossman (MT)
Caleb Jackson (UT)
Alexander Pierce (IA)
Eric Casula (OK)
Bruno Cassioppi (IL)
113 lbs
Will Detar (PA)
Titan Friederichs (MN)
Roman Luttrell (NM)
Johnny Leck (KS)
Hunter Knox (OK)
Jack Baron (PA)
Khimari Manns (OH)
Chase Walker (TN)
120 lbs
Jayden Raney (KY)
Austin Collins (CO)
Gus Cardinal (AZ)
Evan Sanati (VA)
Blaze Van Gundy (OH)
Maximus Riggins (IA)
Justyce Zuniga (WA)
Dale Corbin (WI)
126 lbs
Devon Miller (OK)
Isaiah Jones (OK)
Zayn Navarrete (TX)
Valentine Popadiuc (NM)
Ned Kauffman (PA)
Austin Ellis (UT)
Timothy Koester (IA)
Zaydrein Hernandez (CA)
132 lbs
Wyatt Medlin (IL)
Jake Miller (OK)
Davis Parrow (MN)
Declan Koch (WI)
Manuel Saldate (NV)
Jacob Herm (WI)
Austin Paris (UT)
Bryce Palmer (TX)
138 lbs
Thomas Verrette (CO)
Colton Weiler (WI)
David Gleason (MO)
Blue Stiffler (GA)
Mason Petersen (NE)
Derek Barrows (CO)
Easton Dircks (MN)
Dane Renick (AR)
145 lbs
Gabriel Logan (NJ)
Nolan Fellers (IA)
Melvin Miller (PA)
Nathaniel Askew (GA)
Carlos Valdez (ID)
Luis Alberto-DeSilva (PA)
Kawayran Vazquez (FL)
Noah Howk-Erwin (IA)
152 lbs
Kyler Knaack (IA)
Jimmy Mastny (IL)
JayDen Williams (MI)
Eli Esguerra (OH)
Brandon Dean (NJ)
Cooper Rowe (MN)
Joseph Jeter (OK)
Keaton Moeller (IA)
160 lbs
Aaron Stewart (IL)
Emmitt Sherlock (MD)
Maximus Norman (TN)
Lucas Ricketts (KY)
Ben Smith (UT)
Bradley Rodriguez-Little (MN)
Cash Bachicha (NM)
Koray Kage Jones (NJ)
170 lbs
Shawn Rounasville (OK)
Broedy Collins Hendricks (IA)
Anthony Kroninger (OH)
Gavin Craner (MI)
Luke Hoag (MN)
Junior Bumanlag (CA)
Bridger Foss (OR)
Carter Brown (MO)
182 lbs
Adonis Bonar II (NE)
Matt King (WA)
Ryder Wilder (GA)
Jackson Rotterman (MO)
Nicholas Ronchetti (IL)
Tavio Hoose (PA)
Carter Vannest (CA)
Ty Carman (UT)
195 lbs
Dreshaun Ross (IA)
David Calkins (CA)
Jaxon Penovich (IL)
Connor Smalley (PA)
Jake Conroy (PA)
Wura Yinusa (OK)
Jacob Duitsman (MN)
Standford Thompson (TN)
220 lbs
Michael Mocco (FL)
Kai Calcutt (IL)
Alex Taylor (OH)
Mason Koehler (IA)
Garett Kawczynski (WI)
James Bechter (OH)
Dean Bechtold (PA)
Jackson Phillips (OH)
285 lbs
James Hartleroad (IN)
Cooper Martinson (IA)
Jonathan Rulo (IL)
Brayden Hill (KS)
Mark Effendian (PA)
Micah Hach (SD)
Trayvn Boger (UT)
Jonathan Romo (KS)
Junior
100 lbs
Caden Correll (IL)
Mason Brayfield (MO)
Caden Smith (VA)
Gabriel Rosales (ID)
Hunter Anderson (ID)
Kaison Schreier (MO)
Brady Byrd (IN)
Alexander Diaz (PA)
106 lbs
Cayden Coyle (NE)
Ezekiel Witt (KS)
Damian Moreno (AZ)
Isaac Stewart (MT)
Hunter Sanchez (UT)
Kiyan Simon (AL)
Gavin Miller (OK)
Malachi Ortiz (FL)
113 lbs
Mack Mauger (ID)
Kody Tanimoto (TX)
Davis Motyka (PA)
Kaiden Powell (KS)
Lawson Eller (MN)
Brayten Casey (WI)
Nathan Rioux (IN)
Anthony Alanis (IL)
120 lbs
Elyle Francisco (AK)
Ryker Graff (IA)
Musa Tamaradze (MA)
Isaac Hampton (OR)
Jaxton Packer (ID)
Moses Mendoza (CA)
Anthony Ruzic (IL)
Easton Cooper (WI)
126 lbs
Isaiah Cortez (CA)
Rhett Peak (OK)
Massey Odiotti (IL)
Layne Kleimann (UT)
Billy Townson (CA)
Treygen Morin (ID)
Miles Anderson (NE)
Cooper Shore (OH)
132 lbs
Otto Black (CO)
Zan Fugitt (MO)
Gable Porter (IA)
Carter Nogle (MD)
Dmytro Chubenko (OH)
Matthew Beem (IA)
Amryn Nutter (WI)
Angel Serrano (CO)
138 lbs
Landon Drury (CO)
Isaiah Powe (AL)
Maksym Chubenko (OH)
Paul Kelly (CA)
Tanner Frothinger (ID)
Kane Naaktgeboren (IA)
Maddox Khalimsky (IL)
Emil Necula (GA)
145 lbs
Kannon Webster (IL)
Noah Manuel Tapia (IL)
Pierson Manville (PA)
Brady Collins (CO)
Gabriel Bouyssou (RI)
Garrett Reece (CO)
Alex Braun (MN)
Daniel Zepeda (CA)
152 lbs
Joel Adams (NE)
Jadon Skellenger (ID)
Aliaksanr Kikinou (CA)
Owen Hicks (NY)
TJ Schierl (WI)
Matthew Randolph (MN)
Laird Root (CA)
Casper Stewart (NY)
160 lbs
Ashton Miess (WI)
Leandro Araujo (ND)
Benjamin Smith (MD)
Brett Back (WI)
Patrick Brackett (CO)
Jude Randall (OK)
Kale Roth (WI)
Thor Michaelson (WA)
170 lbs
Nicholas Fox (IA)
Tyler Secoy (GA)
Adam Waters (PA)
Caden Young (WI)
Deontre Buttram (OK)
Angelo Posada (CA)
Gavin Ricketts (KY)
Dominic Bambinelli (GA)
182 lbs
Tate Naaktgeboren (IA)
Franklin Ordonez-Fernandez (FL)
Brayden Gautreau (MI)
Aidan Squier (NJ)
Justin Rademacher (OR)
De'Alcapon Veazy (IN)
Isaiah Twait (ID)
Marco Christiansen (MN)
195 lbs
Joey Novak (MN)
Cittadino Tuttle (MN)
Payton Thomas (OK)
Kingsley Menifee (VA)
Karson Tompkins (TX)
Quinlan Morgan (MN)
Dillon Bechtold (PA)
Sean Carroll (KS)
220 lbs
Sawyer Bartelt (FL)
Oscar Williams (OK)
Coby Merrill (CA)
Jared Thiry (IA)
Nick Nosler (IL)
Torin Forsyth (KS)
Jarrett Stoner (TX)
Mason Christian (MT)
285 lbs
Aden Attao (ID)
Shilo Jones (ID)
Richard Tnomas (OK)
Conner Aney (WA)
Cameron Geuther (IA)
Soren Pirhoun (VA)
Navarro Schunke (SD)
Cameron Groncki (NY)




Listen to "5PM55: Recapping Final X with Dennis Hall with words from Koontz, Braunagel and Hafizov" on Spreaker.
Listen to "5PM54: WCAP's Ryan Epps and a Final X Greco-Roman Preview" on Spreaker.
Listen to "5PM53: Northern Michigan assistant Parker Betts and USMC Captain Jamel Johnson" on Spreaker.
SUBSCRIBE TO THE FIVE POINT MOVE PODCAST
iTunes | Stitcher | Spreaker | Google Play Music
Notice
: Trying to get property 'term_id' of non-object in
/home/fivepointwp/webapps/fivepointwp/wp-content/themes/flex-mag/functions.php
on line
999