On Friday afternoon, Northern Michigan University's National Training Site hosted a special intrasquad dual that helped launch the program's 2023-24 season. Matches were officiated and scores were kept, but minding results was not a priority. The dual was not a series of wrestle-offs. Instead, the goal — aside from kickstarting the Olympic Year — was to provide a competitive outlet for the nation's most important program so that the athletes could hit the ground running once tournaments begin arriving on their calendars.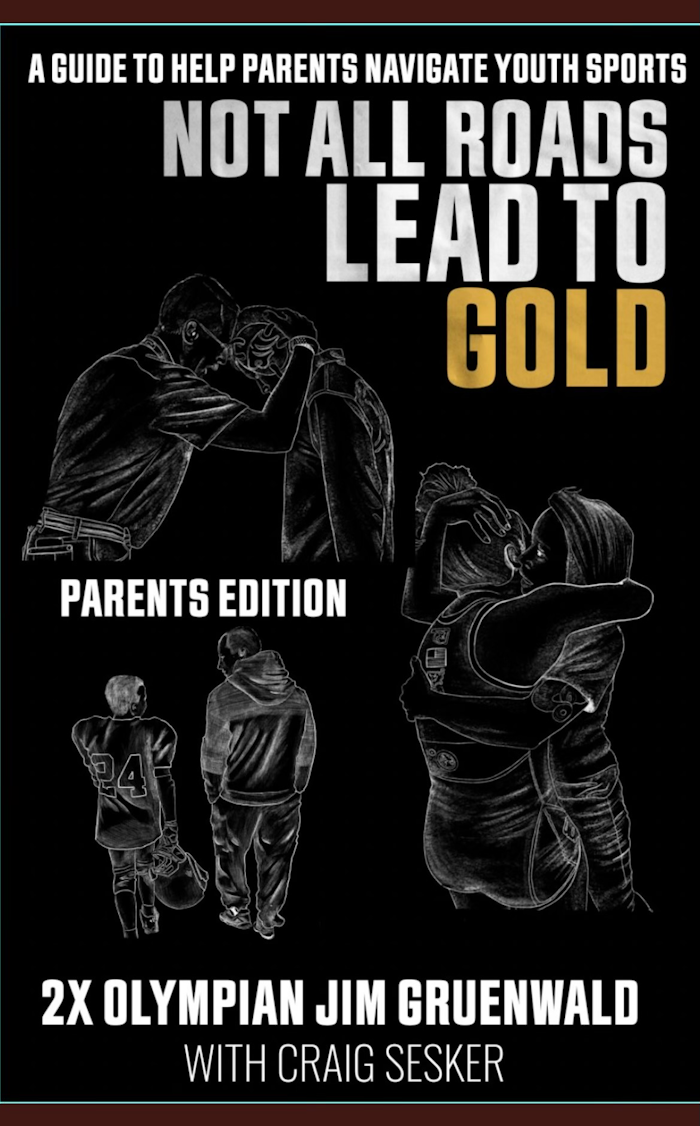 "I thought that the dual was a major success," said NMU assistant coach Parker Betts. "The support we received from the NMU athletic administration with regards to helping set up and supporting us was great. The atmosphere in the (Superior) Dome was great. The dim lighting, music, and center-stage atmosphere was fantastic. Coach (Andrew) Bisek and myself are trying to find ways to train our guys under pressure and in the spotlight so that when they are at a high-level competition, that feeling of nervousness isn't so foreign. I thought the dual was a great training tool for our team and I look forward to the next one."
Athletes from Northern Michigan do have competitions on the horizon, which speaks to Betts' explanation. Payton Jacobson (77 kg) is busy preparing for the U23 World Championships, which takes place towards the end of this month in Albania. After that, NMU Greco-Roman wrestlers will have the Bill Farrell Memorial (NYC) and Kolbotn Cup (NOR) in November; then in December, a large portion of the roster will travel to Fort Worth, Texas for the US Nationals-Olympic Trials Qualifier.
USA in UWW Rankings
The World Championships last month offered United World Wrestling "Ranking Series" points for entrants, which in turn means that UWW's vaunted World Greco-Roman rankings have been updated on the heels of the goings-on in Belgrade. At press time, there are ten Americans who are ranked high enough to appear in the public listings with nine owning a spot in the top-20.
Of the ten USA representatives, two did not compete at the World Championships — Max Nowry and Dalton Roberts (60 kg, Army/WCAP). Nowry's standing, which is now 12th at 55 kilograms, was the result of his terrific run to the bronze-medal round at the '22 Worlds. So high was his points yield from last season that, even with a full year of turnover, the two-time Five Point Move Athlete of the Year managed to remain in the mix despite not having stepped on the mat. Nowry is currently co-head coach of Betterman Elite along with founder Joe Betterman. Roberts, 27, hauled in the vast majority of his points by winning gold at the Pan-Am Championships in May. In between, the multi-time US World Team member also competed in both Croatia and Hungary.
Alex Sancho (67 kg, Army/WCAP) jumped two spots from #13 to #11 after Belgrade, due in large part to the pair of impressive wins he had earned in the tournament. Cohlton Schultz (130 kg, Sunkist) saw a significant increase, going from #32 to #19. Xavier Johnson (63 kg, Army/WCAP) also surged to #20, while Patrick Smith (72 kg, Minnesota Storm) and Kamal Bey (77 kg, Army/WCAP) also attaining similar recognition with rankings of #14 and #12, respectively. The full list of USA Greco-Roman wrestlers ranked by UWW can be found below. Sancho holds the highest ranking out of the Americans; Bey is pocketing the most "Ranking Series" points with 38,700 (thanks mainly to his remarkable performance in Hungary this past July).
Note: other athletes, such as Zac Braunagel (87 kg, IRTC) and Joe Rau (97 kg, TMWC) — both of whom had appeared in Belgrade, as well — do not show up in UWW's front-facing ranking lists but that may be amended once the organization expands the spots in each of their weight categories.
UWW Rankings
*As of 10/2023
TEAM USA GRECO-ROMAN
55 kg
Max Nowry — #12 — 25,000 pts
Brady Koontz (TMWC/Dubuque RTC) — 18,300 pts
60 kg
Dalton Roberts (Army/WCAP) — #17 — 29,320 pts
Ildar Hafizov (Army/WCAP) — #29 — 14,300 pts
63 kg
Xavier Johnson (Army/WCAP) — #20 — 20,100 pts
67 kg
Alex Sancho (Army/WCAP) — #11 — 32,000 pts
72 kg
Patrick Smith (Minnesota Storm) — #14 — 25,150 pts
77 kg
Kamal Bey (Army/WCAP) — #12 — 38,700 pts
82 kg
Spencer Woods (Army/WCAP) — #24 — 13,000 pts
130 kg
Cohlton Schultz (Sunkist) — #19 — 20,100 pts


Listen to "5PM55: Recapping Final X with Dennis Hall with words from Koontz, Braunagel and Hafizov" on Spreaker.
Listen to "5PM54: WCAP's Ryan Epps and a Final X Greco-Roman Preview" on Spreaker.
Listen to "5PM53: Northern Michigan assistant Parker Betts and USMC Captain Jamel Johnson" on Spreaker.
SUBSCRIBE TO THE FIVE POINT MOVE PODCAST
iTunes | Stitcher | Spreaker | Google Play Music
Notice
: Trying to get property 'term_id' of non-object in
/home/fivepointwp/webapps/fivepointwp/wp-content/themes/flex-mag/functions.php
on line
999