Alex Sancho (67 kg, Army/WCAP) started off on Saturday by ousting a pair of top-flight international competitors but the Miami native was defeated in the quarterfinal round and is now awaiting the results from the semifinals to discover whether or not he still has a fighting chance to medal. On the other end of the weight class spectrum, Joe Rau (97 kg, TMWC) was in the process of trying to coerce points from par terre top when he was caught and pinned to abruptly end his trek to the repechage final.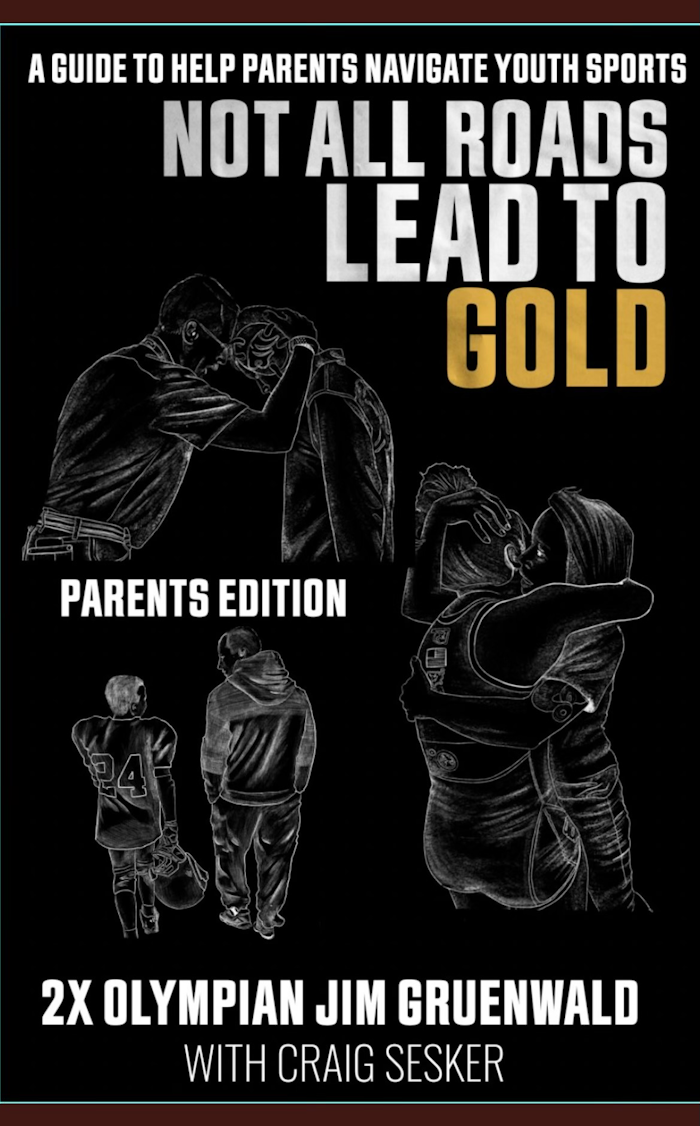 Day 3 of the 2023 World Championships began at 10:30am local time from Belgrade, Serbia (4:30am ET) and streamed live in the US on FLOWrestling.
Two other American athletes were in action this morning and both earned wins in their respective opening rounds. Xavier Johnson (63 kg, Army/WCAP) decimated Vikram Kurade (UWW) via VSU before falling to '21 World bronze Murad Mammadov (AZE) for a second time in two months. Like Sancho, Johnson might not be finished just yet. At press time, Mammadov is in the semifinal, where a win for the Azer would bring Johnson back into the tournament through the repechage system. Zac Braunagel (87 kg, IRTC) impressively disposed of Azym Annammedov (TKM) but was turned back by '20 Olympic/multi-time World Champion Zhan Belenyuk (UKR) in his proceeding match. Belenyuk was then edged by Ali Cengiz (TUR) in the round-of-16, which ended the Illinoisan's tournament. Both Johnson and Braunagel were making their Senior World debuts this weekend.
'19 U23 World bronze Valentin Petic (MDA) was first up for Sancho and the match came down to a critical, and clutch, action from par terre. Petic held a 1-0 passive lead entering Period 2 when Sancho's opportunity from top PT arrived. Sancho checked to see if his lock might be enough to go with a gutwrench but it was a lift that brought the points — though it was not the cascading side/straddle hybrid he normally prefers. Instead, the American clasped high and pulled Petic over to gain four big points en-route to an eventual 5-1 decision victory.
The round-of-16 delivered to Sancho a rematch against recent antagonist, Husiyuetu (CHN). The duo had initially faced off this past July in Hungary. Sancho won that contest on criteria and it stood, until Saturday, as one of his more sparkling international victories in recent years. Passivity points mattered in their first bout. They were not a factor this morning, and the ending was full of adrenaline.
Husiyuetu was put down in the first period but Sancho was unable to negotiate a score. The passives flipped in the second period and, likewise, China could not capitalize from par terre. Still, Husiyuetu owned criteria and time was running out for Sancho. Naturally, Husiyuetu stiffened in order to avoid giving up a score. The situation was bleak. But then a reset provided the catalyst. With only :06 on the clock, Sancho exploded towards Husiyuetu and attacked the body to score a takedown on the edge. That would do it. By the time the action was completed, :03 remained on the scoreboard. One of the more memorable wins for an American at a World Championships this generation had put Sancho in the quarterfinal round opposite '19 bronze Slavik Galstyan (ARM).
Par terre is how Galstyan prevailed. Sancho was selected by the officials to go prone in the opening stanza and he had come close to defending the first gutwrench; but Galstyan managed to finish the rotation, which kickstarted his momentum. Another gut, followed by a four-point lift and one more turn, signaled the bout's conclusion. Galstyan is now in the semifinal round where he will greet '22 World bronze/multi-time age-group champ Hasrat Jafarov of Azerbaijan. For Sancho to remain alive in the tournament, Galstyan must get past Jafarov.
Update: Jafarov eeked past Galstyan 5-3 to end Sancho's performance at the '23 World Championships. 
Rau
Rau woke up on Saturday requiring two victories in order to find himself in the bronze-medal round. A daunting but doable journey. Unfortunately for Rau, he would not make it past the first repechage match.
Though things did appear promising in the early-going. '18 U23 World silver Nicu Ojog (ROU) was dinged for passive in the first period, thus giving Rau an opportunity to net a haul of points. A front headlock was the choice. Rau clasped Ojog's head and left arm to crank the maneuver. He had sought to take the hold over to the opposite side but switched to the Ojog's left. As Rau went to yank the front headlock, Ojog countered by rising with his hips and sliding his right arm around to catch Rau on his back. The officials confirmed the pin shortly thereafter. Rau — who had returned to action in April following a two-year absence — finishes the '23 Worlds with a 1-2 record.
Johnson & Braunagel
Johnson was all over Kurade in the qualification round. After a prolonged feeling-out process, the former Marine pounced on Kurade to force a step-out. Soon enough, passivity arrived with Johnson the beneficiary. The position would serve as Kurade's reckoning. From top, Johnson made good on a trio of gutwrenches ahead of escorting Kurade out of the match with a four-point lift.
In July, Mammadov pasted Johnson 13-3. On Saturday, the result was much closer.
The lead was Johnson's via passivity point in the second period. Mammadov would then get his own shot from top and convert a turn to go up 3-1. That capped the scoring for the match. Mammadov is in the semifinals against Georgi Tibilov (SRB). Should he triumph, Johnson will re-enter the tournament in the repechage round on Sunday.
Update: Mammadov defeated Tibilov 4-1; Johnson will face 2X U23 World bronze Hrachya Poghosyan (ARM) in the first repechage round. A win over Poghosyan will pit Johnson against Tibilov. 
Braunagel
An exceptionally well-prepared Braunagel competed as though this experience for him was not a new one. Previously identified as a top prospect for the United States, the University of Illinois grappler could not have been more locked-in and assertive in the first round before competing well against Ukrainian star Belenyuk.
A comeback was necessary in the opener. Annammedov had taken a 3-0 lead due to having countered a Braunagel front headlock for a takedown, which was followed by a passivity point. An arm drag from Braunagel resulted in a step-out on Annammedov late in the first period to make the score 3-1 for Turkmenistan.
Braunagel was fitfully warm as the second period got underway and he quickly began pouring on the pressure. A relentless, driving attack was keeping Annammedov on his heels which, eventually, ushered in another step-out point. 3-2. Then the passivities 180'd to knot the score (though criteria still resided with Annammedov). Braunagel could not achieve a turn from top par terre and a restart was called midway through the period.
Whether or not Annammedov was wearing down did not matter. What did, was that Braunagel had begun to demonstrate even more dominance on the feet. He just would not stop pounding and pawing his adversary. A snap, level-change, and another snap helped Braunagel wrangle a front headlock near the edge. At first glance, the execution appeared to be eligible for a full points yield. The officials indeed determined four points were appropriate — but Annammedov challenged. The call was upheld to give Braunagel one more point and he moved on the 8-3 victor.
And he had Belenyuk backing up, as well. From the whistle, Braunagel urged inside on his highly-decorated counterpart as he looked to create motion in the hand-fight. Belenyuk — who is more of a finesse wrestler compared to the majority of his contemporaries — was not meeting the pressure in kind and instead had become relegated to playing back according to Braunagel's dictates. Passivity went for UKR. Braunagel gave the ribs a few cranks but nothing was doing. Back standing and it was more of the same. Belenyuk could not get a handle on the assortment of fleeting checks and mini-attacks coming his way, thus rendering ineffective his ability to generate the type of pressure-release attempts that have often accompanied his major career successes.
Keeping in-line with how this sport is competed under the current rule-set, Belenyuk carried with him an increase in energy for Period 2. His output, while still not teeming with zeal, had expanded in measure just enough for the officials to dole out a passive on Braunagel. This is where the chasm between the two in terms of experience and skill made the most significant difference. Belenyuk acquired a workable lock and and managed to gutwrench Braunagel twice to take command 5-1.
The onus was therefore on Braunagel to make something happen as time ticked away. He still had a slight advantage when it came to driving the pace — but consummate pro Belenyuk responded by digging his feet into the tarp with greater conviction to avoid being pushed around. His objective was simple: keep Braungel from creating too much motion or exposing a glaring vulnerability that might lead to a score. Such tactics are difficult to disrupt, though that did not dissuade Braunagel from continuing to try. There was no further scoring in the contest and Belenyuk was defeated by '22 World bronze Ali Cengiz (TUR) in the round-of-16 to end Braunagel's first Senior Worlds appearance.
Day 4
Johnson is now the lone American who will compete on Sunday, which will include a rather drastic schedule change. The repechage rounds are not slated to begin until 4:30pm local time (10:30am ET) with medal matches taking place at 6:00pm (12:00pm ET). Live coverage can be viewed in the US on FLOWrestling.
2023 World Championships
September 21-24 — Belgrade, SRB
TEAM USA DAY 3 RESULTS
63 kg: Xavier Johnson (Army/WCAP)
WON Vikram Kurade (UWW) 10-0, TF
LOSS Murad Mammadov (AZE) 3-1
67 kg: Alex Sancho (Army/WCAP)
WON Valentin Petic (MDA) 5-1
WON Husiyuetu (CHN) 3-1
LOSS Slavik Galstyan (ARM) 9-0, TF
87 kg: Zac Braunagel (IRTC)
WON Azym Annammedov (TKM) 8-3
LOSS Zhan Belenyuk (UKR) 5-1
97 kg: Joe Rau (TMWC)
LOSS Nicu Ojog (ROU) via fall
TEAM USA DAY 4 DRAWS
63 kg: Xavier Johnson (Army/WCAP)
vs. Hrachya Poghosyan (ARM) — repechage
TEAM USA FULL RESULTS
*Placings will be updated as they become official

55 kg: Brady Koontz (TMWC/Dubuque RTC) — 10th
WON Jeon Hyeokjin (KOR) 7-3
LOSS Denis Mihai (ROU) 9-0, TF
60 kg: Ildar Hafizov (Army/WCAP) — 33rd
LOSS Mehdi Mohsen Nejad (IRI) 7-0
72 kg: Patrick Smith (Minnesota Storm) — 8th
WON Kamil Czarnecki (POL) via fall
LOSS Ibragim Magomedov (KAZ) 5-1
77 kg: Kamal Bey (Army/WCAP) — 10th
WON Fabio Dietsche (SUI) 4-1
LOSS Sanan Suleymanov (AZE) 8-0, TF
WON Jonni Sarkkinen (FIN) 7-3
LOSS Alexandrin Gutu (MDA) 3-3 (criteria)
82 kg: Spencer Woods (Army/WCAP) — 18th
LOSS Stanislaw Shafarenko (AIN) 5-3
97 kg: Joe Rau (TMWC) — 19th
WON Filip Smetko (CRO) 4-1
LOSS Artur Aleksanyan (ARM) 9-0, TF
LOSS Nicu Ojog (ROU) via fall
130 kg: Cohlton Schultz (Sunkist) — 10th
WON Marcel Albini (CZE) via fall
LOSS Romas Fridrikas (LTU) via fall


Listen to "5PM55: Recapping Final X with Dennis Hall with words from Koontz, Braunagel and Hafizov" on Spreaker.
Listen to "5PM54: WCAP's Ryan Epps and a Final X Greco-Roman Preview" on Spreaker.
Listen to "5PM53: Northern Michigan assistant Parker Betts and USMC Captain Jamel Johnson" on Spreaker.
SUBSCRIBE TO THE FIVE POINT MOVE PODCAST
iTunes | Stitcher | Spreaker | Google Play Music
Notice
: Trying to get property 'term_id' of non-object in
/home/fivepointwp/webapps/fivepointwp/wp-content/themes/flex-mag/functions.php
on line
999