With the 2021 Pan-American Championships now in the rearview following a very successful two days for the American squad, eyes are beginning to turn towards Warsaw. The Wladyslaw Pytlasinski Memorial — United World Wrestling's second and last "Ranking Series" tournament of the season — opens on Saturday, June 12 and will include members of the US Olympic Team along with several other top-level athletes.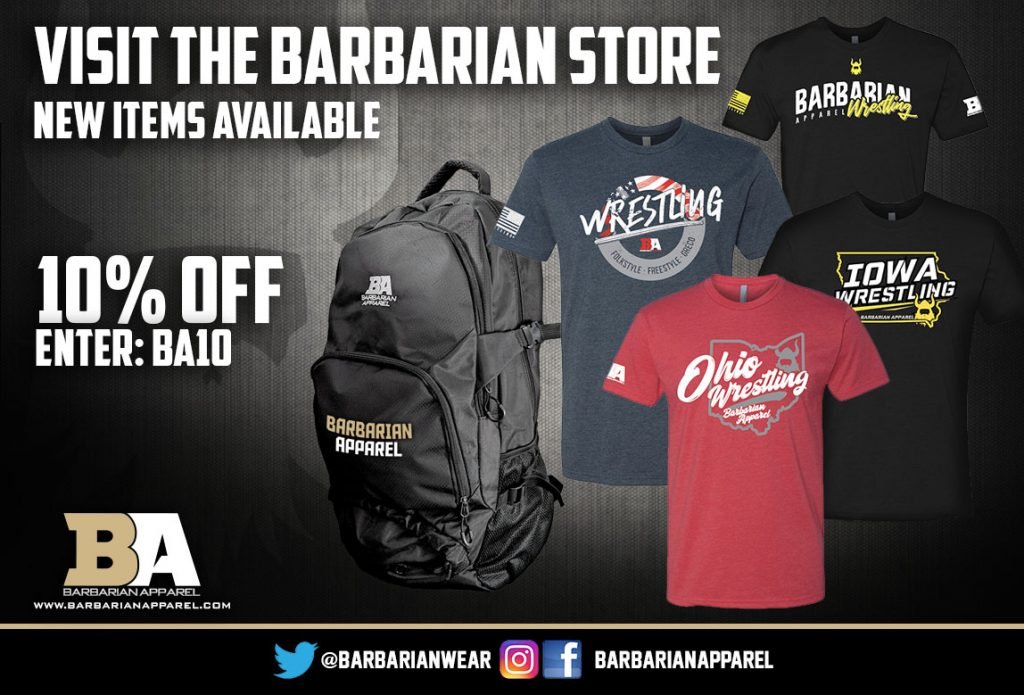 Each year dating back over two decades, Pytlasinski has acted as a cornerstone pre-World (or Olympic) warm-up tournament. Brackets are typically filled with the sport's most accomplished competitors; plus, a handful of countries annually use the event as a mechanism to help determine Team selection. '21's running of Pytlasinksi will hold even more importance than usual. Aside from Vehbi Emre (TUR) on June 18, there is not another significant international tournament on the calendar prior to Tokyo. That, coupled with UWW's coveted "Ranking Series" points, has elevated the desirability factor for Warsaw appropriately.
Pytlasinski was also a ranking tournament in '18. During that event, Olympic Team member G'Angelo Hancock (97 kg, Sunkist) threw and pinned multi-time World champ Artur Aleksanyan (ARM) before shutting out Nikolai Bayrakov (BUL) for gold. The next summer, four Americans from the '19 World Team earned bronze. See the full list below.
Recent US Medals at Pytasinski
2016 — Patrick Martinez (NYAC) — bronze, 80 kg
2018 — G'Angelo Hancock (Sunkist) — gold, 97 kg
2019 — Max Nowry (Army/WCAP) — bronze, 55 kg; Ryan Mango (Army/WCAP) — bronze, 63 kg; Ray Bunker — bronze, 72 kg; John Stefanowicz (Marines) — bronze, 82 kg
U23 Undercover Stars
It was as advertised. The '21 U23 World Team Trials brought forth the deepest field in the age group's short history. Northern Michigan's National Training Site delivered a team performance dripping with prominence. Three athletes who currently reside in Marquette won it all; three recent former NMU students also prevailed. Taylor LaMont (Sunkist) made noise for dropping down to 55 and emerging victorious, while teammate Dylan Gregerson (60 kg) went the distance, as well, giving the Utah Valley Regional Training Center two World Teamers. Not to be outdone, the Army's World Class Athletes Program — a traditional powerhouse at Senior — for the first time will have a presence at the U23 Worlds thanks to Britton Holmes (77 kg) and Spencer Woods (87 kg).
But lost within the fray are those whose efforts did not end with World Team berths. They, too, deserve acknowledgement because, just like the champs, the future of Greco in America is very well nestled within their collective grasp.
Joey Harrison (55 kg, MWC, 3rd place) — It had been a minute since Harrison was in the mix at a National-type of event. And, outside of a loss to LaMont, was a dominant force. Not only did Harrison finish third in what was a stacked bracket, he defeated NMU's Jacob Cochran, which is no easy task. Harrison is simply too skilled not to be involved on a full-time basis.
Mason Hartshorn (60 kg, CYC, 3rd place) — Hartshorn won the U23 Nationals in November, but he was already a known commodity well before then. Last week, it was 60 for Hartshorn instead of 55, his previous weight category. Eventual runner-up Dylan Koontz (TMWC/Ohio RTC) blocked the path, though Hartshorn recovered easily to win out the rest of the way.
Camden Russell (60 kg, MWC, 4th place) — It's not a walk in the park, to stare down both Gregerson and Hartshorn on the same day. Russell had no choice and was forced to bite the bullet. Still, he was making sound decisions on the mat, and didn't seem to second-guess positions when attacking was the right idea.
We Rachal (63 kg, IRTC, 4th place) — Dangerous everywhere. Rachal is an unpretentious blitzer when the moment strikes, and his ability to adjust on attacks in a near-instant will only lead to more sophisticated ties and setups down the road.
Vincent Baker (87 kg, Blue Blood, 3rd place) — No one accounted for Baker prior to the tournament. In a bracket as immense as 87 was on Thursday, the Duke wrestler was supposed to be lost in the shuffle. Would seem he had other plans. No other non-champ was as much of revelation. Baker — full of grit and patience — was edged by Tyler "The Truck" Hannah (Dubuque WC) in the opening round before wrestling all the way back to the third-place match where he back-ended a two-pair en-route to victory. Extremely impressive.




Listen to "5PM48: Austin Morrow and Gary Mayabb" on Spreaker.
Listen to "5PM47: Nate Engel and Xavier Johnson" on Spreaker.
Listen to "5PM46: Taylor LaMont and Jessy Williams" on Spreaker.
SUBSCRIBE TO THE FIVE POINT MOVE PODCAST
iTunes | Stitcher | Spreaker | Google Play Music
Notice
: Trying to get property 'term_id' of non-object in
/home/fivepointwp/webapps/fivepointwp/wp-content/themes/flex-mag/functions.php
on line
999