The difficulties continued for Team USA on the U23 level this morning with only one of the second day's group of five garnering a win. Robert Perez III (67 kg, Sunkist), a holdover from yesterday, was able to net a victory in the opening round of repechage but his time in the tournament ended soon after. However, two Americans will have an opportunity to keep going once action resumes tomorrow, and their paths could end with bronze medals.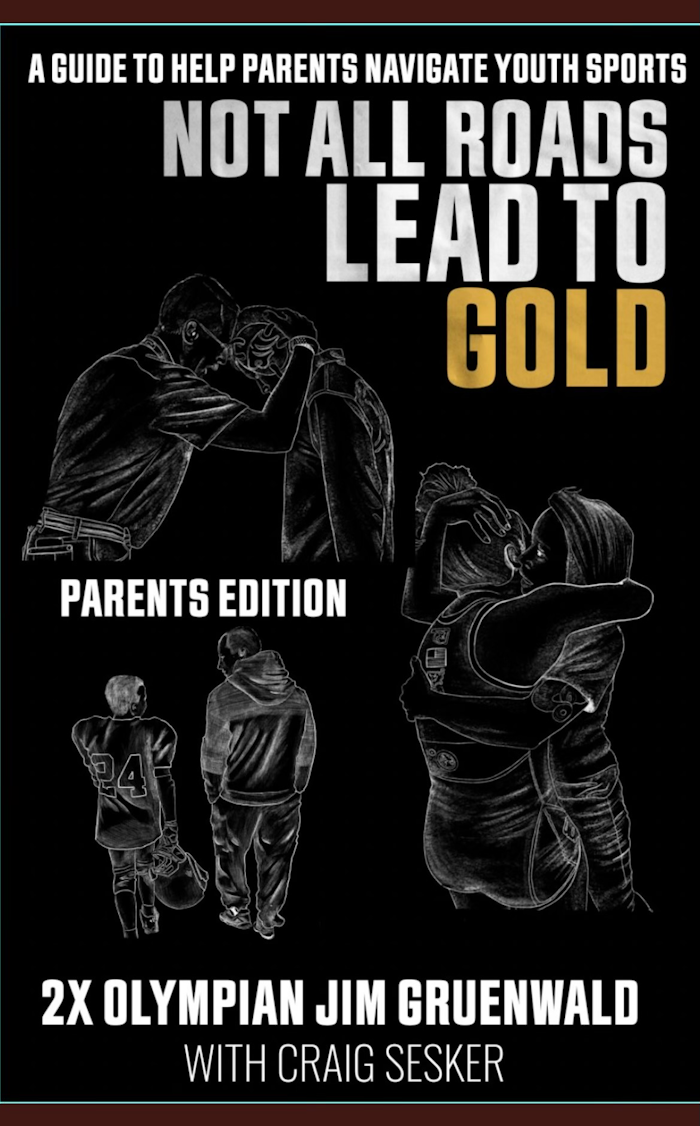 Day 2 of the 2023 U23 World Championships began at 10:30am local time from Tirana, Albania and aired live in the US on FLOWrestling.
Both Jordan Hamdan (63 kg, Michigan WC) and "Muscle" Mike Altomer (87 kg, Curby 3-Style) were defeated in their respective first-round matches on Saturday — but because those to whom they fell advanced to the finals, the duo will get right back to work tomorrow morning in the repechage. Perez was in a similar boat. The '23 US National champ was ousted in his first bout yesterday, but opponent Mustafa Yildirim (TUR) marched through the bracket, thus pulling Perez back into the fray. Two wins were necessary for Perez to make the bronze-medal match. He got one out of the way but was turned back in cruel fashion in the proceeding round.
Perez
A more aggressive version of Perez greeted Umesh Umesh (IND) and quickly used a body attack to score an early takedown. This was the key all match. Perez worked angles just a touch crisper than he had on Friday, demonstrating assertive movement and an eagerness to finagle advanceable tie-ups. Customarily, passivity eventual rang on Umesh, who was limited in his responses to Perez's tactics. From top par terre, the American looked for a front headlock, and then a reverse lift, but neither technique provided follow-up points. In the second period, Umesh was granted a chance to do damage from top PT, but Perez had little trouble defending the lock and earned a restart. The scoreboard did not change the rest of the way, and Perez had moved into the second round of repechage on the heels of a 3-1 decision.
An opponent with whom some might be familiar awaited — Estonian Artur Jeremejev, who had edged '22 U17 World gold Joel Adams (TBW) at the U20 Worlds this past summer. Passivity loomed large in this contest. After Perez was dinged in the first period, Jeremejev executed a lift that yielded correct-hold points for a 3-0 lead. Perez struck back in an appropriately volatile way just before intermission by pursuing Jeremejev's body and running him off of the tarp — as well as the raised platform — which caused the matside camera to crash from its tripod.
Down 3-1 in the second, Perez picked up a passivity point to close the gap before attempting a reverse lift and front headlock, in that order, from par terre. Jeremejev could not be budged and a reset was called. Then with :56 remaining, the officials introduced a third par terre, to Estonia's benefit. To his credit, Perez stayed pasted, but the par terre had taken an allotment of precious time away from him with which to work. Upon standing, Perez did all he could to hustle a match-changing score. Alas, no such score would materialize and Jeremejev survived 3-2.
Hamdan & Altomer
Hamdan had his work cut out for him in the form of Russian Rakhman Tavmurzaev (AIN), which was the expectation. There is no questioning the fight that was on display. Hamdan battled Tavmurzaev hard through every contentious exchange despite having fallen into a sizable deficit in the first period.
That sequence came from par terre. Tavmurzaev capitalized on the first-period passivity to convert two trap-arm gutwrenches for a 5-0 lead. On the back-end of the second rotation, Hamdan nearly floated the lock to drum up a defensive score, but Tavmurzaev ambled out of danger. Back standing, and Hamdan brought energy into the hand-fight to force his antagonist to redirect where his ties might be situated. Tavmurzaev had by then become relegated to playing back within the mini exchanges until the break arrived. But all that changed in the second period. Tavmurzaev caught a run on a body attack to score a correct throw towards the boundary; then with time running out in the match, he shuck behind Hamdan to collect takedown points to snare the VSU. Tavmurzaev defeated his next two opponents and will go for gold tomorrow, an occurrence which allows Hamdan to re-enter the tournament in the repechage. One win separates the Michigan native from the bronze-medal round. Hamdan will first have to deal with Pravesh Pravesh of India; should he prevail, Vitalie Eriomenco (MDA) will be waiting with World hardware on the line.
A swirling storm of points it was between Altomer and Croatian prospect Matej Mandic in the qualification round. At the whistle, Altomer easily bullied Mandic backwards, but was then immediately arm-dragged and gutted for an early 4-0 deficit. After the reset, Altomer walloped a headlock in transition — but Mandic rolled with the maneuver and earned exposure points of his own. 6-4 was the score following the sequence. Later in the period, a short arm drag from Mandic resulted in another takedown; he had also clamped the American into a trap-arm gutwrench. Mandic had assumed custody of Altomer's right arm and did not relent, ultimately running the string on three turns to claim the 12-4 VSU.
Mandic went virtually unchallenged en-route to the finals (with one of his wins coming at the expense of Polish Senior prospect Szymon Szymonowicz). Due to the Croatian's advancement, Altomer now finds himself still in the mix. Tomorrow, the native New Yorker will have to win two matches to punch a ticket to the bronze-medal round. In the opening round of repechage, Altomer will face Armenia's Samvel Sargsyan; a win in that bout would then put him against Szymonowicz; already sitting in the bronze match is Walterri Latvala (FIN).
Russell, Jacobson, & Reeves
Appearing in his second-straight U23 Worlds today was Camden Russell (55 kg, NYAC/MWC), who currently owns a spot on the US National Team. He was responsible for a quick dose of adrenaline. Russell operated against Hassan Alharthi (KSA) in the round-of-16 and came close to a takedown from over/under's near the boundary, but it was not enough for the officials to confirm a score. Soon, passivity, on the American. Alharthi converted a gutwrench to go up 3-0, and was looking for more when it all began to come apart for him. He had shaken loose on another turn attempt and Russell pounced by stepping over to earn exposure points. Alharthi was also penalized for a defensive leg foul, which updated the score to 5-4 and gave way to Russell having a chance from top PT. One gutwrench later, Russell had a 6-5 lead; he adjusted his lock and rolled again, this time catching Alharthi in static on his back. Not long after, the pin was called and Russell had put himself in the quarterfinals.
A nice challenge was availed for Russell — bracket favorite and '21 U23 World bronze/'23 Euro gold Adem Uzun (TUR). They kicked this one off furiously trading leather, both athletes whipping one another up top with their heads and arms in search of workable tie-ups. Russell was nearly able to seat a righty underhook, but Uzun hastily broke free and reset position. A zipping arm drag off of an exchange put two on the board for Uzun, who quickly wrangled Russell's left arm for a trap-arm gut and rolled the requisite number of times to secure the stoppage. Uzun was defeated by '23 U20 World Champion Ishkar Kurbaev (KAZ) in the semifinals to eliminate Russell from the tournament.
Jacobson & Reeves
Northern Michigan star Payton Jacobson (77 kg, Sunkist/NTS) need not hang his head considering how he competed on Saturday.
Khvicha Ananidze (GEO) jetted out to a 7-0 first-period lead on the strength of passivity/par terre (gutwrench) and a salto (four points) to surge within a single point of ending the match. But little by little, Jacobson chipped away at the margin. By the middle of the second period, he had Ananidze in survival mode.
Jacobson's rally started with a body attack that turned into a step-out point right before the first-period buzzer. Once the second period hit, he resumed attacking Ananidze's wrists and forearms in effort to wedge underhooks, or at least the opportunity to lock his hands. Almost all of these mechanics were fleeting, as Ananidze was content to deflect and re-attach as a means to eat up time. It didn't work. Passivity favored Jacobson in the second to make the score 7-2, but more points from par terre were not forthcoming. Still, the pressure Jacobson was creating began to soften the opposition. Ananidze was tiring just as Jacobson was finding his rhythm.
On and on the jousting continued, though it was mainly one-sided for the US. But, time was an issue and the next score did not transpire until under a minute remained in the match. Jacobson broke off of a front headlock and prowled inside to attack the body near the boundary; the action was clearly his, although Ananidze did counter with a chest-wrap. Because his opponent had went down on the tarp and not just off the line, Jacobson held up two fingers to indicate what he felt should have been the points haul. The officials only gave him one, and the score was 7-3. Following the proceeding reset, Jacobson again wrested Ananidze's head into a front headlock and leveraged the hold. Rather than explode forward, he only had to walk since Georgia willingly backed out of bounds. That meant a caution as well as a step-out point. 7-5 read the scoreboard with :28 left to go.
If Jacobson had been in hot pursuit previously, he had by this stage banged the hammer into full-on turbo. Level changes, clashes, and crashes — anything to temporarily remove Ananidze from gravity's control. :20… :15… 10… Then with just :04 on the clock, Jacobson lunged towards Ananidze, who had yet again stepped out of bounds on his own accord. The call on the mat was one point before time had appeared to expire. The US corner challenged, as they had felt that a second caution was due. But following the officials' reviewing of the sequence, no caution was added and Jacobson's last step-out point was wiped off the board. Ananidze had escaped by the skin of his teeth with the 7-6 decision. He would be defeated by Khasay Hasanli (AZE) in the semifinal to bring to an end Jacobson's performance at the U23 Worlds.
Reeves
Big Kaleb Reeves (130 kg, Eastern Iowa WC) had the biggest move of the day for the Americans. Against Assylbek Zhanibekuly (KAZ) in the round-of-16, Reeves uncorked a beautiful double-overhook throw to pocket four points. A combination of perhaps too much zeal and inexperience led to his reckoning. After surrendering a step-out point, Reeves locked head-and-arm over the top of Zhanibekuly, who did not let the wide-open lane to the body go to waste. Zhanibekuly clasped his hands around Reeves and executed a four-point bodylock. Reeves was on his back upon landing and Kazakhstan held position to come away the win via fall.
Day 3
As mentioned, Hamdan and Altomer are still in the tournament and will compete in Day 3's repechage. There is a later start scheduled for Sunday with wrestling set to resume at 4:00pm local time (10:00am ET). FLOWrestling will carry the broadcast of the US audience.
Remaining Schedule
Day 3 — Sunday, October 29
4:00pm — Repechage (Day 2 athletes)
6:00pm — Finals/bronze-medal rounds (Day 2 athletes)
2023 U23 World Championships
October 27-29 — Tirana, ALB
TEAM USA DAY 2 RESULTS
55 kg: Camden Russell (NYAC/MWC)
WON Hassan Alharthi (KSA) via fall
LOSS Adem Uzun (TUR) 8-0, TF
63 kg: Jordan Hamdan (Michigan WC)
LOSS Rakhman Tavmurzaev (AIN) 9-0, TF
67 kg: Robert Perez III (Sunkist)
WON Umesh Umesh (IND) 3-1
LOSS Artem Jeremejev (EST) 3-2
77 kg: Payton Jacobson (Sunkist/NTS)
LOSS Kvicha Ananidze (GEO) 7-5
87 kg: Mike Altomer (Curby 3-Style)
LOSS Matej Mandic (CRO) 12-4, TF
130 kg: Kaleb Reeves (Eastern Iowa WC)
LOSS Assylbek Zhanibekuly (KAZ) via fall
TEAM USA DAY 1 RESULTS
60 kg: Phillip Moomey (Spartan Combat RTC) — 19th
LOSS Aibek Sabyrbekov (KAZ) 9-0, TF
67 kg: Robert Perez III (Sunkist) — 11th
LOSS Mustafa Yildirim (TUR) 2-0
72 kg: Justus Scott (Army/WCAP) — 17th
LOSS Junior Benitez Ortiz (ESP) 6-0
82 kg: Tyler Eischens (CARTC) — 7th
WON Kelsi Nelaj (ALB) via fall
WON Branko Kovacevic (SRB) 10-3
LOSS Emad Abouelatta (EGY) 9-0, TF
97 kg: Cade Lautt (Tar Heel WC) — 7th
WON Juan Diaz Blanco (VEN) via fall
LOSS Hayk Khloyan (ARM) 8-0, TF
TEAM USA DAY 3 DRAWS
63 kg: Jordan Hamdan (Michigan WC)
vs. Pravesh Pravesh (IND) — repechage
87 kg: Mike Altomer (Curby 3-Style)
vs. Samvel Sargsyan (ARM) — repechage



Listen to "5PM55: Recapping Final X with Dennis Hall with words from Koontz, Braunagel and Hafizov" on Spreaker.
Listen to "5PM54: WCAP's Ryan Epps and a Final X Greco-Roman Preview" on Spreaker.
Listen to "5PM53: Northern Michigan assistant Parker Betts and USMC Captain Jamel Johnson" on Spreaker.
SUBSCRIBE TO THE FIVE POINT MOVE PODCAST
iTunes | Stitcher | Spreaker | Google Play Music
Notice
: Trying to get property 'term_id' of non-object in
/home/fivepointwp/webapps/fivepointwp/wp-content/themes/flex-mag/functions.php
on line
999