Since late-September, nearly every conversation, analysis, and article has invoked the phrase "Olympic Year", which as far as scheduling is concerned officially began upon the conclusion of the 2023 World Championships in Belgrade. Who is already qualified for the United States Olympic Team Trials, and who isn't, likewise have been part of the discourse, as well as the weight class decisions for those athletes who most recently have occupied non-Olympic categories.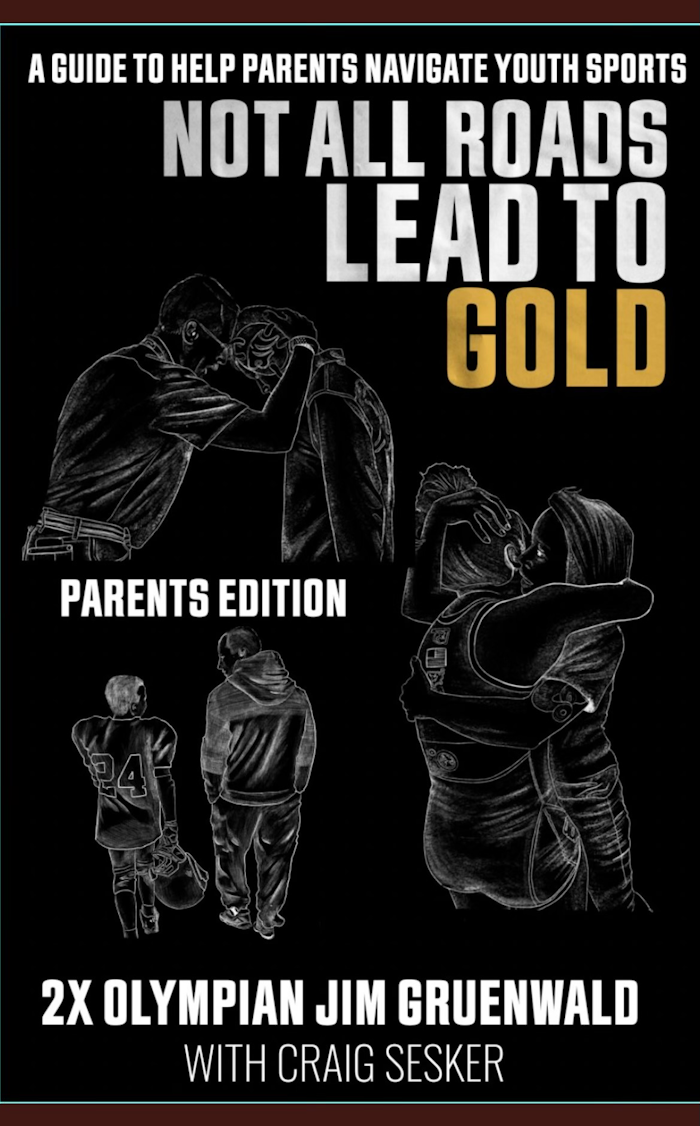 But now that the annual Bill Farrell Memorial is mere hours away, the relative hype surrounding the direct selection process for the United States has increased. The Farrell, which is positioned as an international event despite a severe lack of actual international entrants, offers the first opportunity for wrestlers who are not yet qualified to earn a spot in the Olympic Trials. It is important to note the wording of the stipulation. Only one ticket to the Trials is available in each weight category and it will go to the highest-placing American who is currently sitting on the outside of the fence.
Athletes who fall short in Midtown Manhattan on Friday do have other opportunities (listed below):
Top-5 from the US Nationals (December).
Top-2 from the Armed Forces Championships (February).
First place from the NCAA Division I National Championships (March).
First place from the "Last Chance OTT Qualifier" (March).
Gold medalists from the Pan-Am Championships (which take place one week prior to the Pan-Am Olympic Qualifier in Santiago, Chile) also obviously secure bracket positions in the Olympic Trials — but it is quite likely that those athletes who make the US Pan-Am Championships roster will have already locked down their spots in the aforementioned Trials. The same can be said for the continental Olympic Qualifier itself.
On one hand, a lot is on the line for the Greco-Roman athletes in New York. Securing entry into the Olympic Trials as early as possible is in the eyes of many a top priority. However, there will likely be more than a few competitors who are seeing the tournament as a method to get their sea legs underneath them in advance of next month's Nationals — particularly for the athletes who had previously occupied a non-Olympic weight class.
Projected Olympic Weights — 63 kg
Projected Olympic Weights — 72 kg
Projected Olympic Weights — 82 kg
Where They Have Landed
Last month, athletes from each of the four non-Olympic (or "World") weights were explored with regards to the categories they might choose for this season. Not all who were previewed are registered for Friday's Bill Farrell Memorial, though several are indeed signed-up to compete. One caveat might be that, for some athletes, this tournament will serve as a test drive and so their weight classes may change for the Nationals if the outcomes for them are found undesirable.
Projected Weights vs. Farrell Weights
The four non-Olympic weights (55, 63, 72, and 82 kg) are gone from the US Senior curriculum until after the Olympic Team Trials in April. Below are the athletes from each of these weight categories (who are registered for Friday's event), their projected weight classes for this season, and the categories in which they appear on the entry list. As was the case in the first of the three-part series on weight class decisions, athletes who most recently competed at 55 kilograms are not included since the next closest weight class is Olympic 60 kg. To be sure, '18 U23 World Team member/Final X runner-up Dalton Duffield (Army/WCAP) and two-time U23 World Team rep Camden Russell (MWC) — both of who are slated for action on Friday and occupied 55 kg last season — are listed for Friday at 60 kg. Of the 11 wrestlers covered previously, seven are registered in the weight categories projected for them and four are not — which equates to a non-impressive 57% accuracy rate.
Green — 5PM projected weight was correct
Red — 5PM projected weight was incorrect
63 kg
Four-for-four. Nirschl opting for 60 made sense from the beginning, and the same can be said of Nutter. There was a thought that Gregerson might go up just because he has the strength and aggression to look good at 67; which, if the weight cut is amenable for him might mean that he is a severe force with which to be reckoned in the lightest Olympic weight. Savvy was always appropriately-sized for 67 and quite large for 63, thus his decision to simply return to 67 is not a surprise.
Dylan Gregerson (Minnesota Storm) — Projected weight: 60 kg; weight for '23 Bill Farrell: 60 kg
Aidan Nutter (NYAC/NTS) — Projected weight: 60 kg; weight for '23 Bill Farrell: 60 kg
Corbin Nirschl (MWC) — Projected weight: 60 kg; weight for '23 Bill Farrell: 60 kg
Logan Savvy (NYAC) — Projected weight: 67 kg; weight for '23 Bill Farrell: 67 kg
72 kg
Scott and Wachsmuth (who tangled in the final of the '21 U20 World Team Trials final) both deviated from their projected weights. Scott is dropping to 67, and Wachsmuth is moving up to 77. Naturally, this makes watching them and how their bodies respond, particularly for Scott, all the more a priority.
Justus Scott (Army/WCAP) — Projected weight: 77 kg; weight for '23 Bill Farrell: 67 kg
Noah Wachsmuth (NYAC) — Projected weight: 67 kg; weight for '23 Bill Farrell: 77 kg
82 kg
Although it was previously whispered that Cunningham did not have any trouble in or whatsoever dealing with the scale at 82 kilograms, it still seemed 87 would be where he would eventually plant his flag. And nope. Cunningham in the deep 77 kg field is going to compel a lot of interest on Friday given his frame (and terrific neck diameter). Schierl climbing to 87 is also something worth observing. He had many great matches and solid overall performances at 77 (and was a Senior Trials finalist in the weight class two years ago). This could be a very smart move for a pace-pusher like him who is the furthest thing from a lumbering type. Epps, Berreyesa, and Brackett are not shocking entrants at 87 and their presence in the weight class is welcomed. 87 was far too top-heavy in '23 and, as far as participation numbers are concerned, disappointing in the two Trials tournaments following the '20ne Olympic Trials.
Andrew Berreyesa (NYAC) — Projected weight: 87 kg; weight for '23 Bill Farrell: 87 kg
Tommy Brackett (NYAC) — Projected weight: 87 kg; weight for '23 Bill Farrell: 87 kg
Ty Cunningham (MWC) — Projected weight: 87 kg; weight for '23 Bill Farrell: 77 kg
Ryan Epps (Army/WCAP) — Projected weight: 87 kg; weight for '23 Bill Farrell: 87 kg
Fritz Schierl (Minnesota Storm) — Projected weight: 77 kg; weight for '23 Bill Farrell: 87 kg
2023 Bill Farrell Memorial Preview
At press time, 119 athletes are registered for the Bill Farrell Memorial. An encouraging number but also a skewed one, since 97 kg boasts only seven entrants and 130 is capped at 11 (67 kg alone has 28, 60 is strong with 26). But compared to the two most recent iterations of the tournament (which includes the odd '22 version that was held in Iowa), 119 is, by current US standards, very healthy.
Below are condensed overviews of each weight class for Friday's tournament. The Nationals next month will be presented differently. Due to its designation as an Olympic Trials qualifier, the Bill Farrell Memorial is no less critical for athletes than December's event; but the National tournament is of an even grander scale for two reasons: 1) from it will be derived the most entrants for the aforementioned Olympic Trials; 2) winners of each weight category will go on to represent the United States at the Pan-American Olympic Qualifier — which until the Paris Olympiad arrives is the most important tournament on the calendar.
60 kg
There are athletes in this event who could potentially threaten National Teamer Randon Miranda (Unattached), but not many. He is the longest-tenured Senior in the bracket and its most proficient scorer, plus the former NMU'er is just now approaching the peak of his powers. Couple all of that with the work he puts in at the OTC, and it adds up to why Miranda is the lead dog everyone here is chasing. Two-time U20 World Team member Max Black (NMU/NTS) and Miranda have had an albeit brief but interesting history, with Black's rapid emergence the biggest reason for why that is. Gregerson, now with the Storm, has the capability to change how all of this is plays out, provided that clashes against either Miranda or Black even materialize. Young Paxton Creese (Minnesota Storm) — who was a coveted age-group prospect — means that the Minnesota Wrestling Club now has two excellent lightweights in the mix, which is a big deal because the flagship program had become barren in that weight range since Justin LaValle stepped away from competition six years ago. You like Aidan Nutter (NYAC/NTS) in this tournament. The '22 US Open runner-up acquired a nice dose of overseas action last season, that's first off. Secondly, Nutter's movement and body type should impart a great fit for 60.
Sleeping on Jonathan Gurule (NMU/NTS) is not advised. Gurule had several outstanding matches last season. His combination of a high motor, growing instincts, and willingness to make adjustments mid-match are considerable strengths. Nirschl can contend for the Trials spot by remaining patient, playing position, and being more opportunistic in second periods. Not much needs to be said about Duffield. He might very well reside at or near Miranda's level when it comes to having a full arsenal. The only question is if a little more pop has accompanied his rise in weight class. The thinking here is that it has; and if it has, he should be in the running. Russell, the second of two 55 kg National Team members in this division, is in the same boat. Both athletes did not make 55 kg without having to strain their bodies, and Russell is likely to benefit just as much as Duffield from the additional five kilos (or seven, really, as this event carries a two-kilogram allowance).
The x-factor is Alan Waters (Graham Greco), who most remember from his collegiate career despite Waters also having made appearances in this discipline. Yes, it has been a minute ('16 University Trials); but this is still an experienced, strong, and mature wrestler with skills in a lot of areas. He won't be an easy out, nor would it be shocking to see him make a sizable impact on the bracket.
67 kg
Here it is once again. For the seventh major domestic event in a row, 67 is the premier weight division. Think of it this way: two of the three National Teamers in this weight ('20 Olympian/reigning two-time World Team member Alex Sancho and '16 Olympian/multi-timer Jesse Thielke) are not competing in New York and that fact does nothing to take away from the bracket's relative star power. The same is true of 60 (which has Miranda and will be without Ildar Hafizov and Dalton Roberts) but 67 is bursting at the seams with competitors. Fresh off of the U23 Worlds is '23 Open champ Robert Perez III (Sunkist), whose intuitiveness, toughness, and general tactics are a real issue for those who take preamble tie-ups for granted. Perez does not wait to fall into a rhythm. The whistle blows and he starts eating up ground. Also a rigid defender, points are scarce against Perez, and that is another frustration for opponents because it means that he doesn't have to score a whole ton to beat them.
Scott figures into this conversation rather big-time. He is another of the grinding sort; and like Perez, has only had a couple of weeks to hit baseline after the U23 World Championships. There is still some extra motion in Scott's game that does not need to be there, and refining these sharp edges will come with time. How his machinations mesh with the brood at 67 is what most observers might be scrutinizing. Because he is such a physical and aggressive wrestler, and should have good size for the weight division, he might be able to overwhelm guys on-the-feet and use those instances to generate scores. But all of this hinges on a non-problematic weigh-in.
The key for '21 U23 World Team rep/World Team Trials runner-up David Stepanyan (NYAC/NTS) on Friday will be assertion. No pretense, no posturing. Stepanyan is at his most effective when doggedly battling for the tie-ups he wants without compromising. Some wrestlers are more malleable positionally, and can switch off to another tie or wrestle from a position in which they are uncomfortable. Stepanyan has this brand of versatility but a tighter-to-the-chest game would be a bigger benefit, especially in the first event of the season.
One who does not often encounter trouble when attempting to score is '22 U17 World Champion Joel Adams (TBW), for whom offense flows naturally from every position. That door can swing both ways at times with prolific scorers, but Adams has shown enough on the Senior level thus far to suggest that he knows how to button it up when doing so is warranted.
Even though Lenny Merkin (NYAC) has moved west to the Olympic Training Center, this is still his home tournament and so he will feel suitably comfortable one might reckon. He took second in this thing last year, did Merkin, but that is inconsequential to the cause. The question is if he has something to prove or if Friday is a singular objective focus geared towards Trials qualification. One of the best 67's in the country, Merkin had perhaps the most disappointing performance of his Senior career at the '23 Open and therefore did not earn a ticket to the World Team Trials. An athlete of his caliber falling short of a Trials berth was strange to absorb, but also a fluke. Whatever happens with Merkin on Friday should be a bounce-back. Discerning how his approach may have changed since jetting New York for Springs is plausible fodder, as well. He has been apt to take a lot of risks, whether we're talking about saltos, headlocks, or body attacks.
77 kg
The big five at 77 on Friday, in whichever order, are '20 Olympic Trials champ/'21 World Teamer Jesse Porter (NYAC), Payton Jacobson (Sunkist/NTS), '21 National Champion Alec Ortiz (Minnesota Storm), Wachsmuth, and Cunningham. Jacobson has the largest target on his back, which is saying something considering the company. He has been in plenty of high-profile bouts, has progressed at a lightning pace, and drives a powerful pace for the weight class. Porter still has a knack for lulling the opposition to sleep with unorthodox entries and hand-fighting habits before exploding on attempts; and remember, he can also lift without actually cinching his grip. Coaches don't teach it that way, but Porter executes that way and has been for a long time. Ortiz, the "Gunslinger", he is the one to watch of the group. Ortiz has not been able to keep a high rate of activity over the past two seasons. How that might affect someone who is known for making loads of attempts during matches is worth examining. The only thing anyone knows for sure is that his matches will likely be entertaining.
Cunningham and Wachsmuth are, as addressed earlier, entering 77 from opposite directions. For whom that might be more advantageous is questionable. If Cunningham is taking his power from 82 kg with him down to 77, then you'd have to presume that his par terre work from top should be just fine. Wachsmuth, who has himself developed a really nice lift, was not a shrimp at 72 by any stretch, so you don't expect a steep drop-off in leg and hip strength; plus, he gets all the looks he needs from athletes in and around his weight at the OTC.
How U20 World rep Adrian Artsisheuskiy (NYAC) matches up with any of the above in this year's event will gather notice. Artsisheuskiy is a touch unconventional in his tempo, making it difficult for opponents to sometimes get a feel for what he wants to do. That is advantageous, and so is his scoring ability. 
87 kg
'09 World medalist (for BLR) and '23 Final X runner-up Aliaksandr Kikiniou (Poway) is throwing his hat into the ring at 87 kg after enjoying a successful first US campaign at 77 last season. There is not a vast assortment of comparisons to make between Kikiniou and Schierl from a stylistic perspective other than that the decision to go up is easy to understand. Kikiniou, 43, doesn't have to worry about cutting, or at least not as much; and the thinking here is that his speed and timing will present themselves as glaring attributes in the heavier bracket. It bears mentioning that Kikiniou already has history at 87 from years past (including at the Farrell), which should indicate an appropriate degree of comfort with the landscape.
Kikiniou is the headline for 87 at this tournament based on reputation. Rich Carlson (Minnesota Storm) is close to attracting just as much buzz. Does he need this event? As in, Does Carlson need to win the Farrell in order to rev his engine properly for the Nationals and everything that comes after it? You wouldn't think so, but there is no way that Carlson was content with how his '23 season ended. Getting out of the box quickly on Friday might be more important to him than others who are looking at the tournament as a "worst case scenario, I got a couple matches in" proposition. Carlson does not require momentum to remain a looming presence in this weight class. He's too good to depend on the outcome of his time in NYC. But, he has a chance to set a tone on Friday that could carry over to Texas next month, which — aside from being the top US placewinner — is as crucial of a goal as any.
Another recent Final X runner-up in the bracket is Timothy Young, who impressed hardcores in '22 but was unable to replicate those results in '23. One reason why is because Young had only just returned from basic and AIT prior to the spring selection campaign; and the other is Zac Braunagel (IRTC), who defeated Young twice in consecutive tournaments. Ring rust should no longer be a problem. Young has been practicing just as one would expect from a pro. He had come into full-time Senior competition with a lot of rawness but also a lot of tools. Some of that rawness has likely been dealt with at WCAP. If it has, Young is a legit threat in this tournament and elsewhere. Tyler "Truck" Hannah (Combat WC) — who earned top honors at the Malar Cupen two weeks ago — might be identified as an underdog here, and that makes sense. That said, peril will accompany any opponent who decides to take him lightly. Hannah possesses an authentic Greco-Roman skill-set, knows how to adjust to the flow of matches, and can score from par terre.
97 kg
Reigning World Team member Joe Rau (TMWC) is listed on the entry sheet and will be in New York. This, just two or so weeks after the Pan-Am Games. Rau is the only member of the '23 US World Team who has registered for the Farrell — and as a World Team member, he is already qualified for the Olympic Trials. If Rau is really wrestling on Friday, it comes off a little bit as a head-scratcher knowing that he hasn't had a lot of rest and the Nationals are fast-approaching. But if he is, then it is hard not to anticipate a run to the finals or an outright tournament title.
There are two names in the bracket who are unexpected —  '21 Pan-Am Championships silver/National Team member Donny Longendyke (Minnesota Storm, second at Farrell last year) and '19 U23 World Teamer/US Open runner-up David Tate Orndorff. Both have been heavyweights. Sizable heavyweights. Two-kilogram allowance or not, their candidacy is certainly eligible for discussion. Longendyke had long been an established 130 whose experience and deft wrestling skill were underrated by the majority of observers. Orndorff, who has had his hiatuses from Greco competition, is a terrific all-around wrestler who is also known for not wavering or withering deep into matches. The way to see Longendyke and Orndorff in this tournament is as a pair of potential battering rams.
All of them, it would seem, have to account for two-time Open champ Nick Boykin (Sunkist). No one is going to look past Boykin, nor should they. "Big Nick" (a moniker that does not fit quite superbly following blurbs regarding Longendyke and Orndorff) brings plenty of weapons to the fight, most prominently his feel and instincts on-the-feet. A sharp counter-scorer, Boykin does not need to force attacks but is instead more keen to allow positions to develop and only pounce when an exchange is begging to be exploited. That is how real work is often done at 97.
130 kg
The natural inclination is to point at '18 World silver Adam Coon (NYAC/Cliff Keen) and move on. You get why. There is not another heavyweight who is registered beholden to the same ability as one Mr. Coon. Does that mean this is where the conversation stops? No, it doesn't, mainly because '22 U20 World bronze Aden Attao (Suples) is reporting for duty. Should they clash, no one is banking on Attao to slay the monster. It's not about that. Attao — who last year committed to Oregon State — has yet to dip his toes into Senior waters and this tournament is a great place for him to become acquainted with the differences in age groups.
Courtney Freeman (Marines) — who earned overseas gold for the US this past summer in Spain — will not be silent. 130 is not an exceptionally deep bracket in New York — but even if it were, Freeman has improved enough to be thought of as a medal contender. Consistency has been the biggest part of his progress. Even with simultaneously navigating an MMA career, Freeman has made sure to get himself to every tournament possible — and, most of the time, he has been delivering solid matches.
 2023 Bill Farrell Memorial Schedule
All times ET
Friday, November 17
9:30am-1:30pm — Preliminaries through quarterfinals
5:00pm-7:00pm — Semifinals and repechage rounds
7:00pm-9:00pm — Finals



Listen to "5PM55: Recapping Final X with Dennis Hall with words from Koontz, Braunagel and Hafizov" on Spreaker.
Listen to "5PM54: WCAP's Ryan Epps and a Final X Greco-Roman Preview" on Spreaker.
Listen to "5PM53: Northern Michigan assistant Parker Betts and USMC Captain Jamel Johnson" on Spreaker.
SUBSCRIBE TO THE FIVE POINT MOVE PODCAST
iTunes | Stitcher | Spreaker | Google Play Music
Notice
: Trying to get property 'term_id' of non-object in
/home/fivepointwp/webapps/fivepointwp/wp-content/themes/flex-mag/functions.php
on line
999