It's not enough to hate losing. Every wrestler, or at least every wrestler who is driven by high-reaching aspirations, despises defeat and hopes to avoid all of the feelings by which it is accompanied. Nothing new. There have been enough books, movies, pep talks, and inspirational-quote memes covering this topic over the years, likely making a refresher completely unnecessary. But for David Stepanyan (63 kg, NYAC/NTS), the dynamic is a bit more extreme. It isn't that he merely hates losing. That would make him normal, and he is not.
Rather, Stepanyan (or Stepanian) won't even allow himself to tolerate the notion that defeat should be accepted. Ever. Not even for a little while. Not even until the next opportunity is availed to seek a smidgen of retribution. There isn't some holographic pause button obscuring his willingness to proceed. When the result doesn't please Stepanyan, he rushes back to work, tirelessly driven by an uncommon sense of motivation to build the walls of his foundation higher and higher. So as to make them impenetrable. He does not survey his efforts, nor does he much care to share tales of his toil. In Stepanyan's mind, his career is being built brick-by-brick, so why would he dare sentimentalizing a setback on the jobsite?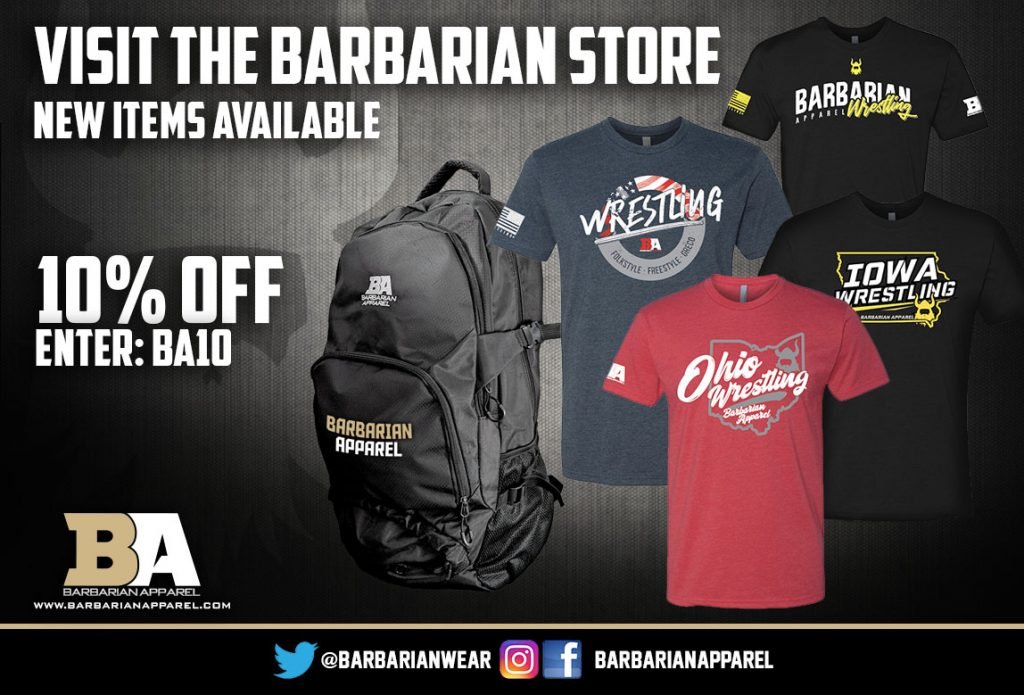 This is why he won the 2021 U23 World Team Trials and will represent the United States of America at the biggest tournament of his life thus far in November.
Stepanyan was already one of the nation's top young performers before he sauntered into Lincoln, Nebraska last week. Numerous strong showings overseas, a few encouraging bouts on the Senior circuit, and a Junior National silver six months ago have all combined to boost his status. More recently, that is prior to his title on Thursday, Stepanyan had competed at the Last Chance Olympic Trials Qualifier in March and the US Nationals a month later. The latter event saw the NMU student advance to his first Senior final, falling to Randon Miranda (NYAC/Rise). He wasn't "okay" with losing to Miranda, but he could make sense of it — for now. What his past two tournaments did accomplish was furthering the cause. Stepanian understands his capabilities, as well as the idea that he is on the right track. He had been searching for a breakthrough, and then he went out and took it.
The best-of-three was not a breeze. Facing '20 Senior National runner-up Mosha Schwartz (UNCO), Stepanyan was challenged in several dicey positions and bit down on a couple of others. Schwartz compelled Stepanyan to remain assertive without recklessly overreaching. The strategy paid off. Schwartz had his moments, because he is too skilled to be kept off the scoreboard. But the day belonged to Stepanyan, who has hastily begun preparations to earn a World medal.
Five months. That's how far away the U23 World tournament is. Quite a lot of time for such a gifted and tenacious athlete to focus on only one thing. Stepanian, he hates losing matches, but the work invested after the fact always has a habit of uncovering relevant, tangible improvements via practice room catharses.
The same guy has just been given five months to ready up for the Worlds coming off of nothing but wins. Imagine what this next training cycle is going to look like? With an even-more actuated Stepanyan gripping the wheel?
Yikes. 
David Stepanian — 63 kg, NYAC/NTS
5PM: There were other tournaments prior to U23. You were really frustrated coming out of the Junior Nationals and wanted to somehow undo your runner-up finish from that tournament. What was training like for you then as the winter wore on?
David Stepanian: During the winter, things started to roll a little more at NMU. Things started to get back to what we can consider a "normal" schedule. About 90%, I'd say, but not 100%. We were doing that, and then I would try to do my work on the side, as well. I went to Armenia for six weeks. I lived there and trained for six weeks, and that was very beneficial on and off the mat, physically and mentally for wrestling.
5PM: How so?
DS: There is just a lot of stuff that you think you know about specifically Greco-Roman wrestling fundamental-wise, but when you go overseas it's a whole different world. I just learned so much new stuff that I didn't know — and it wasn't these show-stopping, beautiful throws. It was little positions, like, Grab the two-on-one this way, move that way… And that makes a huge difference in your wrestling. At the end of the day, being able to train with the Senior team and wrestling with (Edmond) Nazaryan and having his dad (Armen) coaching all of these World-class athletes in front of you? It was amazing. I don't know how else to describe that. It was a great experience.
5PM: Next were two Senior tournaments. Just in a nutshell, what did you learn at the Last Chance Olympic Trials Qualifier?
DS: Man, at Last Chance, you always have to fight. I didn't really have the greatest tournament there necessarily, but that just added fuel to the fire. I was just tired of losing. I knew at the end of the day that I could beat these guys. It just wasn't my day, it was theirs. You just have to be patient and never get off the horse. Just keep grinding. Keep going after it.
5PM: But the next tournament, you made the finals, and it was the Senior Nationals. It was a very tough field with Randon Miranda at the top of the bracket. Going into it, were you looking at the Nationals like, 'I definitely have to win this tournament'?
DS: Yeah, that was my mindset going into it. That should be everyone's mindset going into a tournament, I'm going to go, and I'm going to win this thing, you know? We're all buddies, and Greco is a close community, but we all want to win. That's why we're in this sport. That is just the competitive nature in all of us. I'm good buddies with Corbin (Nirschl), and Randon and I go way back from the NMU days three or four years ago. But once you get on the mat, it's just different. You go from buddies to competitors. It's a different nature and well have that mental fortitude to be the best.
5PM: The match with Randon was a weird match, I thought, because it seemed like you were both mindful of each other's abilities to create angles and non-linear setups. 
David Stepanian: Yeah, there definitely was a familiarity. We trained a lot at NMU. And we have a very similar style, too, especially when it comes to neutral. We both have a relatively counter-offensive, funky, not-really-good-hips type of style. I feel like Randon and I are similar in that way and we both recognized that it would be that sort of match.
5PM: I remember how irritated you were following the Junior Nationals. What was your level of irritation following the Senior one?
DS: I really did want to make the Pan-Am team, I'm not going to lie. I was like, Darn, I really wanted to go to my first Senior international tournament. Randon actually did very well there. I'm proud of him, he got a silver medal. I was pretty bummed out, but at the end of the day I ended up qualifying for the (Senior World Team) Trials.
I really wanted to use the Nationals more so as testing for 63 and put my feet into the water because I wanted to go 63 at U23's, which I obviously did. I just wanted to get my feet in the water and see how I felt there because it would be my first time wrestling that weight class in a long time.
5PM: You were certainly seen as the guy to beat at the U23 Trials, but you had Mosha Schwartz. He's a guy who presents problems because he is an excellent wrestler, but he is also another one who doesn't necessarily do things conventionally. He's a little unorthodox. Did you have any idea what to expect? Or were you more interested in just figuring him out once the matches came?
DS: I wasn't worried about it until I got there. I still had a road to get to the finals. But once I did get there, I watched a little film, talked to my coaches, and developed some tactics. Because, he does present a little different of a feel compared to other wrestlers. I adjusted my wrestling accordingly to that. Even though I don't feel as though I wrestled my best match, it was enough to beat him, so I guess we had the game plan correct.
5PM: This is your first World Team but you know what the World tournament is about. You know that it's different, and you are familiar with foreign looks. You have over five months until the tournament. How do you, in your own mind, plan on preparing given that you have this amount of time to do so?
David Stepanian: I'll start from right now. Through most of June, it is just going to be light training. I'm going to be healing, because I'm not exactly 100% right now. I'll be training, but not vigorously throughout June. In July, I am going to try to figure out a plan — and hopefully, some of the other guys will want to tag along, too — so we can get a little overseas trip for three or four weeks, if not all of July. Or, if not going into August, because I'm pretty sure we don't start school until mid-August. So, my plan would be to just go. It doesn't even have to be a National Team type of camp necessarily as long as the partners are there. Just find a nice training situation, and keep learning. Just don't stop.
Making the Team is not really going to change what I was going to do because I was still planning on doing that regardless if I made the Team or not. I still wanted to get better and improve. I'm just going to stay the course and if anyone wants to tag along, they can join with me. But I'll be fine doing it solo, as well. At the end of the day, I don't really care that I won the Nationals. I just want to bring a medal back. That has been an issue with our country lately, and I just want to bring medals back.




Listen to "5PM48: Austin Morrow and Gary Mayabb" on Spreaker.
Listen to "5PM47: Nate Engel and Xavier Johnson" on Spreaker.
Listen to "5PM46: Taylor LaMont and Jessy Williams" on Spreaker.
SUBSCRIBE TO THE FIVE POINT MOVE PODCAST
iTunes | Stitcher | Spreaker | Google Play Music
Notice
: Trying to get property 'term_id' of non-object in
/home/fivepointwp/webapps/fivepointwp/wp-content/themes/flex-mag/functions.php
on line
999