Listen to "5PM45: Chatting with Dennis Hall and Max Nowry" on Spreaker.
Episode 45 of The Five Point Move Podcast welcomes a fast turnaround. After popping on as a surprise guest meant to hassle Millersville University head coach Kerry Regner in Episode 43, '19 World Team member Max Nowry (60 kg, Army/WCAP, world #3 at 55 kg) is back, already, and takes aim at a narrow scope of topics along with co-host Dennis Hall.
The icebreaker to the conversation was in fact Nowry's previous appearance on the program. His spot with Regner, which started off as an inside joke before spinning out of control and into follow-up content, is recalled once again with the Army wrestler sharing how their dialogue was a continuation of the "trolling" efforts to which he is devoted. Following the introductory segment, the discussion shifts to athlete behavior. Some wrestlers prefer performing exercises that may not offer much in the way of physical or technical benefit, but still include them in training plans if only for familiarity or a seeming mental edge. Hall and Nowry both agree that they understand this concept and share their own ideas as to what does, or does not, constitute proper methods of preparation for competition.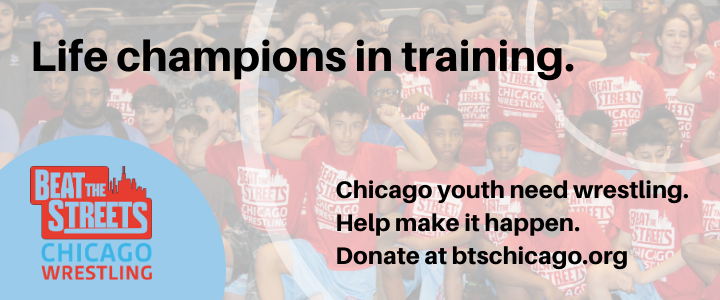 Rome, aka the 2021 Matteo Pellicone Memorial, and what it might mean for the Team delegation is then made for fodder. Several notable athletes entered the tournament at non-Olympic or "World weights" despite the upcoming Olympic Trials residing only a month away. This subject naturally leads to hypotheticals regarding participants, as well as proposed weight classes that could make more sense, and if Nowry would have dropped to a weight lower than 55 kilos had one been available earlier in his career.
A Few Highlights
Hall on navigating the difference between domestic and international matches with a Trials on the horizon
"Some guys want to get down and wrestle the guys they are going to be competing against at the Trials. Some guys don't want to ever see the guys until the date of the Trials. I think it just varies based upon who you are and your mindset. And I agree with whatever the athlete feels. So many people are worried about getting matches against competitors, or this and that. Man, my thing was that I wanted to feel great when I competed."
Nowry on training with sports-specifics in mind
"If it's not wrestling-related then you shouldn't put too much effort into it. I mean, there are certain things in your routine that get you mentally prepared and make you feel right. But there are also other things I'm not a big fan of."
Nowry likens Hall to a "clump of sand"
"You're like a clump of sand because if you're left alone for a while, you clump up. Once you break it apart and hit at it, get at it, it spreads out into its natural form. And you are a clump of hard sand who just wants to be knocked loose again."




Listen to "5PM44: Michael Hooker and Toby Erickson join the show" on Spreaker.
Listen to "5PM43: Christmas Time with Millersville's Kerry Regner" on Spreaker.
SUBSCRIBE TO THE FIVE POINT MOVE PODCAST
iTunes | Stitcher | Spreaker | Google Play Music
Notice
: Trying to get property 'term_id' of non-object in
/home/fivepointwp/webapps/fivepointwp/wp-content/themes/flex-mag/functions.php
on line
999