The United States is receiving a big boost in opening the Olympic season for international wrestling with a special Greco-Roman showcase hosted by the Dubuque Regional Training Center that takes place this coming Saturday. A full slate of matches are on the card featuring a variety of top-level competitors, such as 2000 Olympic gold medalist Rulon Gardner (130 kg), two-time Olympian Ben Provisor (87 kg, NYAC), '22 US Open finalist/two-time U20 World Team member Max Black (60 kg, NMU/NTS), and Dylan Koontz (60 kg, TMWC/Dubuque RTC).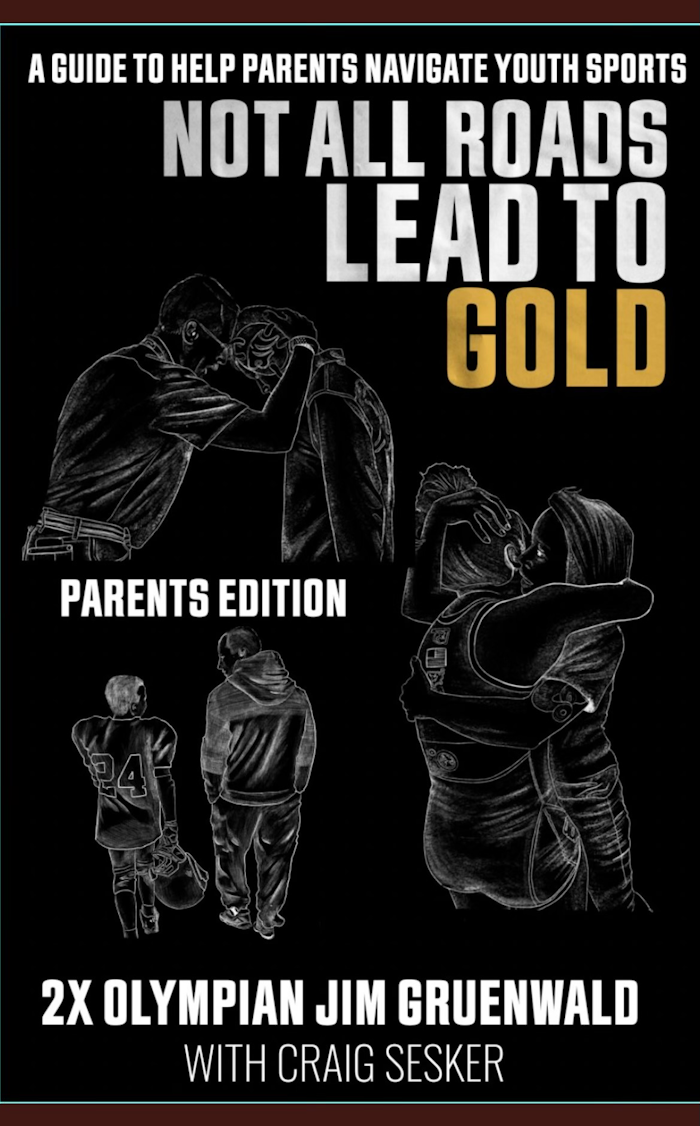 Gardner, who turned 52 in August, is naturally drawing the most interest. Last year, the Hall of Fame Greco-Roman wrestler announced that he will attempt to make the '24 US Olympic Team. Accompanying that declaration has been the shedding of over 90 kilograms. An exhibition against National champ Jacob Mitchell towards the end of '22 helped the buzz regarding his prospects grow a little louder. An appearance at the US Open this past April had also been planned until Gardner's body stopped cooperating with the final phase of his weight cut, thus emboldening his detractors. Still, the only two-time champ in US history (Gardner's World title from '01 is in many respects almost as important as his title from Sydney) remains committed to the cause, which is evidenced by his participation in the Dubuque RTC Greco Showcase this coming Saturday.
Gardner's opponent will be a good one — Daryl Aiello (Dubuque RTC). Despite having only just begun his full-time Greco career, Aiello managed to attain All-American status at the April Open ahead of finishing fourth at the World Team Trials Challenge Tournament.
Provisor — who was one of the name discussed regarding 82 kg competitors and their projected weight classes for this season — is indeed slated for action at the Olympic weight of 87 kilograms. His counterpart on the card, Casey Recrosio, is one of Northern Michigan's latest fast-rising upstarts and a name to watch going forward. There is little doubt as to who the favorite is in this match-up. Provisor owns an enormous advantage in terms of experience and has defeated some of the best athletes in the sport. Yet, that is also why Recrosio is in such an excellent position. As a young competitor, he has room for growth and, in this particular case, nothing to lose, as well. What he has to gain, aside from the opportunity to test Provisor, is a whole lot of confidence as the season gets underway.
Although Gardner/Aiello is likely seen as the de-facto main event, the showdown between Koontz and Black is, for hardcores, just as good — but probably even better. They've already clashed a few times previously, with Black coming out on top most recently via VSU. However, it was Koontz who wound up emerging from the Trials three weeks later to earn a shot in the National Team match at Final X: Newark. Their respective styles and tactics are not the same. Black is a pace-setter on the feet and tends to hunt down scoring attempts from a variety of positions. Koontz can score from standing, too, but he is much more of a grinding type of competitor with the tools to change matches from par terre top. Whether it is the kind of bout that lights up the scoreboard or a tightly-contested affair in which the last one to score comes away victorious, the feeling is that this battle might steal the show.
At 77 kilograms is the curious case of one Eddie Smith (Dubuque RTC). In '22, Smith — from virtually out of nowhere — advanced to the semifinal round of the US Open and eventually finished fifth. That performance got him into the World Team Trials in what his first-ever participation in the Senior selection process. Smith's work in that National tournament did not go unnoticed, as he had wrestled with toughness and conviction, even when the odds were stacked against him from an experience perspective. Now a full-timer, Smith has already garnered a reputation in the practice room as a disciplined fanatic whose improvements have purportedly been arriving in rapid succession. He may need all of that and more come Saturday. Standing across from Smith when the bell rings will be NMU's Bobby Treshock. For those who might not remember, Treshock gave four-time World Teamer Patrick Smith (Minnesota Storm) a difficult time at the '23 Nationals and exited that event with a 3-2 record. Smith, who last time out exhibited unsurprising rawness, has quite an antagonist in Treshock, as the latter competitor is a skilled thrower/headlocker who knows when to pounce.
In the lightest weight category available are three wrestlers and, at press time, two match-ups. The athlete carrying the most recognition of the three is Alaskan talent Elyle Francisco (NMU/NTS), who has consistently delivered results stateside and was a U17 World Team member in '22. This past summer, he also triumphed at the Fargo Junior Nationals, and was a scoring machine throughout that tournament. There is no dispute as to how Francisco is viewed by the American Greco program. He's as "blue chip" of a prospect as it gets. But he might have a little heat with which to deal on Saturday. Tyler Klein (Dubuque RTC) is scheduled to face Francisco in what would be a rematch from the U20 Trials in May. which did not end well for Klein as Francisco had got on a run early and eventually sailed to a VSU victory. Things have changed some for Klein six months later. His training has ramped up, his partners in the room are high-level, and he has had time to make meaningful adjustments. Rounding out this trio of 55 kg competitors is Warren Soik, for whom in this instance youth is a potential strength. Soik is not beholden to the same degree of experience as someone like Francisco, but he isn't exactly new to Greco-Roman, either, and could parlay his appearance on Saturday into solid momentum heading into this season's series of age-group tournaments.
Capping the preview of the Dubuque RTC Showcase are Brett Back (72 kg) and Jaxon Bearden (NMU/NTS), both of whom are set for involvement — but not necessarily against one another. Utah native Bearden enrolled at Northern Michigan prior to last season and quickly hopped over to Sweden to get a feel for foreign competition before demonstrating flashes of talent once the domestic campaign finally arrived. Rangy, aggressive, and sufficiently strong for either 67 or 72, NMU has yet another very potent up-and-comer in Bearden on their hands for the next quad and beyond. As for Back, most are already aware. An exceptionally-disciplined wrestler who does not lack for zeal, Back has prioritized his own Greco-Roman future going on several years, even whilst juggling high school concerns. He is also fundamentally-sound, powerful yet fluid from a positional aspect, and a very competent lifter from par terre top.
The Full Picture
The Dubuque RTC Greco-Roman Showcase is not just Saturday's lineup of matches. Instead, it is a two-day fundraising event that actually begins on Friday with a golf outing that starts at 1:00pm at the Lacoma Golf Course with all proceeds going to the Dubuque RTC and the Eastern Iowa Wrestlers in Business initiative.
Several activities are in store on Saturday and the headliner is a wrestling clinic at 10:30am with instructors Dennis Hall, Gardner, Randy Lewis, and several collegiate All-Americans. Following that is homecoming tailgate meal, and then at 3:30pm is a K-12 wrestling clinic with special guest Randy Couture. Couture — prior to his later ventures as a UFC heavyweight champion, MMA pioneer, and action-friendly thespian — was a three-time US World Team member. And one hour before the Showcase gets the spotlight, Couture along with the other legendary athletes involved will take pictures and sign autographs.
The complete schedule for both Friday and Saturday are below as well as the bout card.
— Tickets are still available and can be purchased at this link.
— Fans and supporters who would like to donate to the Dubuque RTC can do so here.
— To watch the event live on FLOWrestling, click here.
2023 Dubuque RTC Showcase
Friday, October 20
1:00pm — Golf outing at Lacoma Golf Club (Dubuque, IA)
Saturday, October 21
9:00am — University of Dubuque Wrestling Practice and Alumni Scrimmage.
10:30am-12:30pm — High School Wrestling Clinic with Dennis Hall, Rulon Gardner, Randy Lewis, and college All-Americans.
3:30pm — K-12 Wrestling Clinic (with Randy Couture).
5:00pm — Olympic Wrestler Social featuring Hall, Gardner, Couture, and Lewis.
6:00pm — Dubuque RTC Showcase.
Tentative Bout Card
Stoltz Center — University of Dubuque
55 kg: Elyle Francisco (NMU/NTS) vs. Tyler Klein (Dubuque RTC)
55 kg: Elyle Francisco vs. Warren Soik (Dubuque RTC)
60 kg: Dylan Koontz (Dubuque RTC) vs. Max Black (NMU/NTS)
72 kg: Brett Back (Dubuque RTC) vs. Jaxon Beardon (NMU/NTS)
74 kg: Brandon Murray (Dubuque RTC) vs. Shane Gantz (NCAA Runner-up)
77 kg: Eddie Smith (Dubuque RTC) vs. Bobby Treshock (NMU/NTS)
87 kg: Ben Provisor (NYAC/Dubuque RTC) vs. Casey Recrosio (NMU/NTS)
97 kg: Eli Pannell (Dubuque RTC) vs. Daniel Eubanks (NMU/NTS)
130 kg: Rulon Gardner (Dubuque RTC) vs. Darryl Aiello (Dubuque RTC)
Also: Selected Ukraine National Team Members vs. Selected Top USA Wrestlers


Listen to "5PM55: Recapping Final X with Dennis Hall with words from Koontz, Braunagel and Hafizov" on Spreaker.
Listen to "5PM54: WCAP's Ryan Epps and a Final X Greco-Roman Preview" on Spreaker.
Listen to "5PM53: Northern Michigan assistant Parker Betts and USMC Captain Jamel Johnson" on Spreaker.
SUBSCRIBE TO THE FIVE POINT MOVE PODCAST
iTunes | Stitcher | Spreaker | Google Play Music
Notice
: Trying to get property 'term_id' of non-object in
/home/fivepointwp/webapps/fivepointwp/wp-content/themes/flex-mag/functions.php
on line
999