The inaugural Dubuque Regional Training Center Showcase had two objectives: 1) raise funds for the program; and 2) provide athletes with a competitive venue while simultaneously entertaining those in attendance and watching at home. Both boxes were checked and, for the upstart Dubuque Greco team led by Dennis Hall, it could not have gone much better.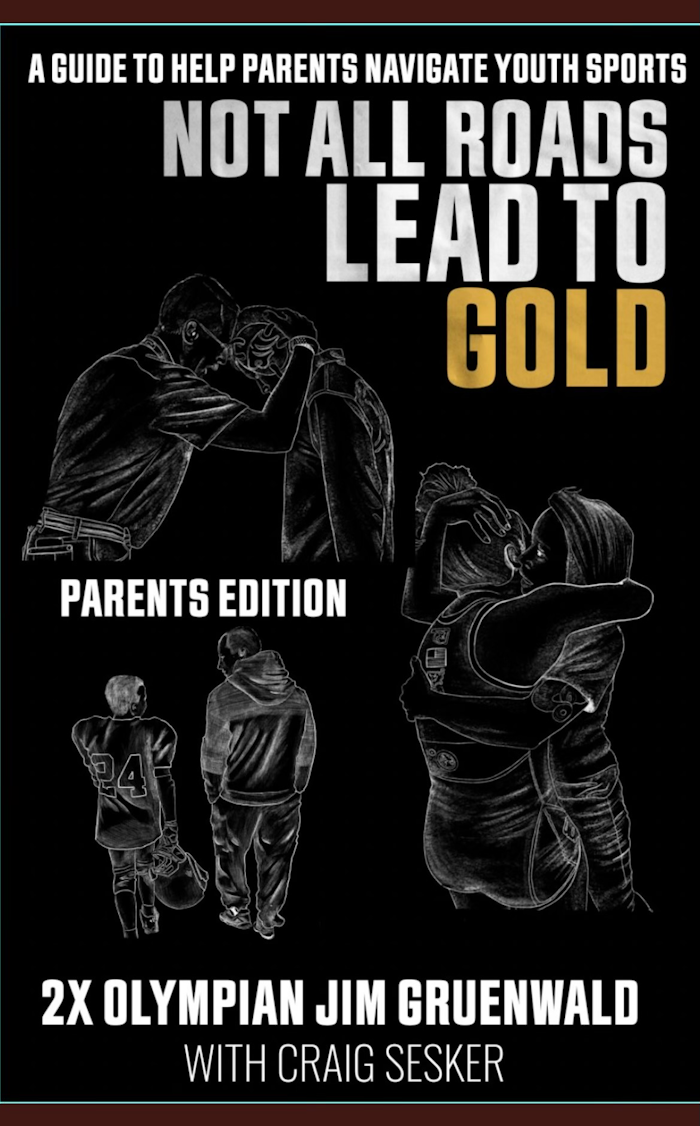 The 2023 Dubuque RTC Showcase began at 6:00pm local time from the Stoltz Athletic Center in Dubuque, Iowa (7:00pm ET) and streamed live in the US on FLOWrestling.
Despite Olympic legend Rulon Gardner (130 kg, Dubuque RTC) and two-time U20 World Teamer Max Black (60 kg, NMU/NTS) being late scratches, the card did not miss a beat in terms of excitement — particularly for the home crowd. The Dubuque RTC won eight out of ten matches, six of which were recorded via stoppage.
Momentum was on Dubuque's side right from the start in the form of an upset. '22 U17 World Teamer/'23 Fargo champ Elyle Francisco (55 kg, NMU/NTS, and who would wrestle twice this evening) was paired with Tyler Klein, which was a rematch of the third-place bout from this past May's U20 Trials. In that match, Francisco dominated en-route to a VSU. On Saturday night, it was a very different story. They had become mired in the ties early in the first period when passivity was doled out on Francisco. From top par terre, Klein raked a gutwrench and finished towards the boundary before opting for a lift; Francisco was then penalized for a caution and the duo reset from par terre but there was no further scoring. Not long into the second frame, Francisco struck back with a correct throw for two points. He had seemed close to regaining his rhythm. But Klein buried his feet into the mat and bulldogged both in the hand-fight and through what were fleeting tie-ups. Francisco looked to make potentially game-changing attempts but any and all space to do so would be closed by Klein, who walked away the 4-2 winner much to the delight of the audience.
One match later, Dylan Koontz (60 kg, TMWC/Dubuque RTC) greeted NMU's Ryder Smith, who last year competed in Bulgaria and was stepping in for teammate Black. As is customary, Koontz sought out his underhooks and eventually doubled them up to twist Smith down and to his back for four points. After the restart, Smith responded with a nice headlock to briefly take the lead on criteria — but in a flash, Koontz began to work a half-nelson that he leveraged to gain a reversal. Now leading 5-4 and with an opportunity to do massive damage from top PT, Koontz gutted Smith ahead of hurling a side lift that garnered five, thus forcing a halt to the contest at 12-4.
Oft-highlighted Wisconsin prospect Brett Back (72 kg, Dubuque RTC) was originally scheduled to face Jaxon Bearden (NMU/NTS) but that match-up did not come to fruition. In Bearden's place against Back was '21 U20 World Team member Chayse LaJoie (CARTC), who last year finished third at the US Open. This match perhaps stood out the most.
LaJoie prodded from the outset as Back observed a sound stance in the pocket. They tested one another briefly in a short pummel until LaJoie seized on an arm spin to pick up four points. They returned standing with LaJoie again hunting for an arm spin, only this time he capitalized on the attempt by holding the arm as a lever and scampering behind for two. A try at a gut was next but Back stayed pasted.
As the second period got underway, Back's pace increased accordingly. He exhibited a touch more conviction as he pressed LaJoie, for whom credit belongs as he did not shut down with a 6-0 advantage. Rather, he was responding to the heat, which allowed Back to pop with short duck-under for a takedown. 6-2. A subsequent gutwrench trimmed LaJoie's deficit to 6-4. Back wasn't done just yet. He locked to lift and stepped to execute, but Lajoie held firm. Still, the attempt did careen out of bounds in Back's favor, which updated the score to 6-5. Tension naturally increased with time a factor. Back was in hot pursuit, and LaJoie — who had agreed to make the trip to Dubuque just this past week — was measuring the tempo. As precious seconds fell off the clock, the mat official, for whatever reason, itched to ding LaJoie for passive. The call was not confirmed and LaJoie had managed to collect the 6-5 decision on the heels of an impressive display by both competitors.
In the second match to take place at 72 kg, Maddox Khalimsky (NMU/NTS) and Zarick Anderson (Dubuque RTC) produced the most chaotic three minutes of the entire evening. It began from a simple over/under position from Anderson. Khalimsky sagged onto his overhook side to unfurl an arm spin and converted two more and, just like that, it was 6-0 for NMU. But — Anderson hip-heisted for a reversal on the back-end of the sequence and proceeded to execute a monstrous four-point lift that shook up the gymnasium. Back standing, and Khalimsky was there with another throw — yet Anderson reversed once more soon after making impact. 10-6 was the score leading to a restart. The only question hanging in the air was if the second period would even materialize. Most were likely hoping for a conclusive three minutes, and both wrestlers appeared to have the reserves necessary to continue busting up the scoreboard. But right before time expired in the first, Khalimsky connected on his third four-pointer of the contest to sew up a raucous 14-6 victory.
Smith & Provisor; Pannell with Major Statement
Eddie Smith (77 kg, Dubuque RTC) — who in '22 startled observers by advancing to the semifinal of that year's US Open — brought to light rather credible evidence of his progress by defeating New York native Bobby Treshock (NMU/NTS). It was also the second of three rematches on the night (Treshock had edged Smith via criteria in the first round of this year's Nationals).  Effective par terre work is what helped Smith 180 the outcome from April. Following the preamble, it was Treshock who received the bout's first passivity/PT opportunity. He acquired his lock and went to crank, but Smith adequately defended. A reset, as well as an uptick in intensity. Smith started to assert himself more in the hand-fight by moving his feet into amenable angles. This opened a clearing for him to get behind Treshock, who had no choice but to concede a takedown. Smith then locked gut and executed three rotations to surge ahead 8-1. Early into the second period is when it ended. A brief exchange after which Treshock had attempted a throw, Smith clamped a front headlock and swiftly spun behind to grab the takedown required to end the match prematurely and give the Dubuque RTC their third win by technical fall of the card.
More lopsided triumphs were on the way.
At 87 kilograms, two-time Olympian Ben Provisor kept the ball rolling for the Dubuque RTC with a concise VSU over Casey Recrosio (NMU/NTS). There were peripherals attached to this match. Provisor, 33, had embraced non-Olympic 82 kilograms in the aftermath of the Tokyo Olympic selection process and made the '21 World Team in that weight class. Prior to Saturday night, "Big Ben" had not tested the 87 waters in over four years. He certainly looked like his old self opposite Recrosio. They met with static from the outset as Provisor waded towards Recrosio in an effort to plunge a righty underhook. Before long, one underhook became two and Recrosio was in immediate trouble. Provisor next elevated the position to twist and dump Recrosio to the surface for four points and followed with a pair of guts to cut the string at 8-0. Keeping with the theme of the card, the Dubuque supporters vocally expressed their adoration for what they were witnessing from the participants, and Provisor gladly acknowledged their enthusiasm.
Pannell
Provisor and Koontz entered Saturday beholden to the most notoriety out of the Dubuque squad, which is largely composed of athletes who are relatively-new to the domestic Greco scene. Both were successful in their respective bouts. Smith and Back were not exactly anonymous, either, as they, too, had garnered bits of attention in the recent past, as well. But it might not be a reach to suggest that it was Eli Pannell (97 kg) who was the team's MVP in the aftermath of the showcase. Pannell not only emerged victorious twice on Saturday, he did so with distance at the expense of two very solid competitors.
Pannell — who hails from Illinois and wrestled for Wartburg College — first downed young Daniel Eubanks (NMU/NTS). In that one, Pannell opened with a big four-point arm throw and later in the match capitalized on passivity to roll two gutwrenches for a 9-0 technical fall. Given the dynamics of the card, several more matches were contested before Pannell was called upon to return to the mat and face '18 U23 World Team member George Sikes (NMU/NTS). Naturally, it was a match-up that, on paper, spoke of a disparity in experience. Although Pannell had logged time on the age-group level (he represented the US at the '21 U20 Pan-Ams and earned bronze), Sikes has a much-more established Senior career — and had actually shut out Pannell when the two clashed in the quarterfinal of the '23 US Open.
On Saturday, the past carried precisely zero significance.
Not that the first period was crammed with action. It wasn't. Sikes was knocked for passivity and Pannell was unable to net a turn, resulting in a 1-0 score heading into the break. The passives flipped in the second, allowing Sikes the chance to inflict some damage from par terre top. He bypassed a gutwrench and instead chose a front headlock. As he went to pull his clasp over the top, Pannell easily swam his left arm around Sikes and scored two exposure points. Back standing, and Sikes sought another front headlock. He didn't have the position, nor was his center of gravity set, and Pannell was available for the land-on-top and an additional two points. The margin was only 5-1, meaning that Sikes was not out of the running. One feet-to-back would change the complexion of the proceedings. Pannell was still fresh, however. Sikes clawed at the hands and scanned for openings. None were apparent, and time was not on his side. With the clock tick, tick, ticking away, Sikes hooked a desperation salto, to which Pannell responded by again landing on top for two more points and, in short order, an eye-opening 7-1 decision win.
Soik & Aiello
Like Pannell, Francisco was assigned double-duty on Saturday with his second opponent, Warren Soik (Dubuque RTC), having to wait until the lineup turned over in order for to receive an opportunity to compete. In essence, it was a contrast in patience on both accounts. Soik had to bide his time while all of the matches before his reached their conclusions; and once the match began, it was a lack of patience on Francisco's part that led to his undoing.
The skirmish also did not last long. Soon after the whistle, Francisco aggressively pushed the issue and eventually snapped on a front headlock. He might have rushed, even if by a hair, and Soik was more than ready to make him pay for it. He hastily reacted to Francisco in transition and caught him on his back. The signal for the fall arrived soon after and, naturally, the crowd went berserk in concert with the echoing of the whistle.
To cap the night on behalf of the Dubuque RTC, Darryl Aiello (130 kg) delivered the boom to up-and-coming NMU big man Cameron Groncki. Groncki is projected to eventually develop into a contending heavyweight but, for now, he is still trying to find his footing in what is a crowded landscape domestically. Aiello confidently waded in the ties, set, and rammed a headlock that would become responsible for the second pin of the night.
Notes:
Wrestlers representing the Dubuque RTC won eight of the ten Greco-Roman matches on the card.
Four of their victories were recorded via technical superiority; two were falls.
Back was originally slated to meet Bearden until LaJoie was added to the lineup.
As mentioned, three bouts on Saturday were rematches from the spring selection process and the result changed in each one. Francisco had defeated Klein in May at the U20 World Trials; Treshock clipped Smith and Sikes had gotten past Pannell (both at the April Open).
Four matches in women's freestyle featuring athletes from the University of Dubuque versus Ukrainian National Team members were also held.
Prior to the Dubuque RTC Showcase, former UFC light heavyweight/heavyweight champ and three-time World Team member Randy Couture addressed the audience for several minutes and spoke about the importance of growing Greco-Roman in the US. Couture pointed out that Greco-focused training facilities are necessary for Team USA to regain its standing as a top international program.
Later in the evening, Gardner was also given an opportunity to speak to the crowd and explained that his absence on the card was due to a recent infection that required hospitalization. Similar to Couture, Gardner likewise intimated enthusiasm for building Greco-Roman's future in the US, of which he plans on being a major part moving forward.
NMU/NTS head coach Andrew Bisek is heading to Albania on Monday to coach at the U23 World Championships.
2023 Dubuque RTC Showcase
October 21 — Dubuque, IA
55 kg: Tyler Klein (Dubuque RTC) def. Elyle Francisco (NMU/NTS) 4-2
55 kg: Warren Soik (Dubuque RTC) def. Elyle Francisco (NMU/NTS) via fall
60 kg: Dylan Koontz (TMWC/Dubuque RTC) def. Ryder Smith (NMU/NTS) 12-4, TF
72 kg: Chayse LaJoie (CARTC) def. Brett Back (Dubuque RTC) 6-5
72 kg: Maddox Khalimsky (NMU/NTS) def. Zarick Anderson (Dubuque RTC) 14-6, TF
77 kg: Eddie Smith (Dubuque RTC) def. Bobby Treshock (NMU/NTS) 10-1, TF
87 kg: Ben Provisor (NYAC/Dubuque RTC) def. Casey Recrosio (NMU/NTS) 8-0, TF
97 kg: Eli Pannell (Dubuque RTC) def. Daniel Eubanks (NMU/NTS) 9-0, TF
97 kg: Eli Pannell (Dubuque RTC) def. George Sikes (NMU/NTS) 7-1
130 kg: Darryl Aiello (Dubuque RTC) def. Cameron Groncki (NMU/NTS) via fall



Listen to "5PM55: Recapping Final X with Dennis Hall with words from Koontz, Braunagel and Hafizov" on Spreaker.
Listen to "5PM54: WCAP's Ryan Epps and a Final X Greco-Roman Preview" on Spreaker.
Listen to "5PM53: Northern Michigan assistant Parker Betts and USMC Captain Jamel Johnson" on Spreaker.
SUBSCRIBE TO THE FIVE POINT MOVE PODCAST
iTunes | Stitcher | Spreaker | Google Play Music
Notice
: Trying to get property 'term_id' of non-object in
/home/fivepointwp/webapps/fivepointwp/wp-content/themes/flex-mag/functions.php
on line
999