Over the past couple of years, the wrestling public has been nearly inundated with tales from the days of the legendary Team Foxcatcher. First, there was the Bennett Miller film, which focused more on Mark Schultz's dynamic with the disturbed philanthropist and crammed in some eerie and unsettling innuendo. ESPN's "30 for 30" series offered The Prince of Pennsylvania a short time later, a documentary that featured a host of the wrestlers who were around during the high times of the early 90's and the subsequent tragic moments which took place some 20 years ago. But all throughout, we were told that Nancy Schultz had been working on something different in conjunction with a team of independent filmmakers. That her perspective of the events leading up to her popular and talented husband's cold-blooded murder would eventually see the light of day. We've been waiting on this. Not because we wanted more of the sadness, but because we needed less confusion. And now it has arrived.
Team Foxcatcher, directed by Jon Greenhalgh, is not an easy watch. For all of the terrific never-before-seen footage of Dave Schultz, Dan Chaid, and Valentin Jordanov, among others, lies the blueprint viewers who have seen the other two films missed out on. The Prince of Pennsylvania may have provided the structure, but Team Foxcatcher is the building one is required to walk into in effort to glean the full scope. du Pont's damaged persona is plastered and broadcasted in a darkness that contrasts starkly with the light of Schultz. The film opens with footage of what transpired following Schultz's murder. The negotiation between du Pont and the authorities delivers the premise. It is all but touched on, as the film supposes we know the basics heading in. We then start off by seeing glimpses of what the famed Foxcatcher estate looks like now. Nancy casually narrates the scene unfolding before our eyes. The neglect, the dilapidation, the ruin. How what was once thought to be great and fruitful and enabling has now become a vast space of emptiness, forgotten about only by those from the outside looking in.
Of course, we also see what the farm appeared to be when the Schultz family moved in. The horses lining both sides of the entrance, the green fields which seemed to stretch beyond the eye's limitation. It is all presented in a manner that allows you to comprehend the attraction. It wasn't just du Pont's funding. It was the promise of a lifestyle every family dreams of. Nancy Schultz calls it a "sports utopia" in the film, and no other term could define it so well. The archival wrestling scenes are in perfect quality. You get to catch shots of Dave and other star freestyle wrestlers from that era doing what they did best. But viewers are also fortunate enough to witness Schultz in his element, interacting with friends, other wrestlers, and his family. The effortless quality he presumably had of making people feel comfortable around him draws you in. This is, no doubt, part of the process. For even though most of us didn't know Dave Schultz, it's not hard to feel the gravity of his death after watching the home-video clips that are such a necessary fabric of this undertaking. Pretty soon, we miss him, too.
The ESPN production did introduce a lot of du Pont's supposed battles with the boundaries between reality and disturbed fantasy. Team Foxcatcher brings it up a notch. His level of paranoia is initially talked about at times as if it was just one of his many "eccentricities." It is only when Dave's shadow became too great that the undertone changes into something darker. du Pont's obsession with Jordanov, a former seven-time World champion and Olympic gold medalist from Bulgaria, served as the breaking point between the unstable millionaire and his former prized acquisition in Schultz. It was Dave who convinced the Bulgarian to travel to the states to train at the estate in the first place. The jealousy and increasingly schizophrenic behavior of du Point towards Schultz's relationship with the seemingly-unaware Jordanov is portrayed as sort of the catalyst for what would happen later on. Chaid, Kevin Jackson, and other resident athletes tell their sides of the twisted nature in which du Pont operated.
Dave's passing is treated with an intimate dignity and remembrance that could not come from another production. Nancy Schultz's depiction of the event is both equally insightful and heartbreaking. Even though you know it is why all of this is being put before your eyes to begin with, the utter sense of loss that permeates throughout the documentary is hit upon here in full. There is no escape from it. Perhaps it is better that way.
It is fair to say there may be an element of celebration to all of this. Schultz's time on Earth was certainly not spent in anonymity. First-time viewers who may have never even had a passing interest in wrestling or Dave Schultz will no doubt find their own affinity for a man who now exists only in memory and home movie footage. The camaraderie between the wrestlers and the outgoing nature of Schultz make it no real stretch to believe that what these men had going for them two plus decades ago had the potential to be something special. And for a while there, it was. But for all of the goodness that was once available in abundance is overshadowed by the eventual taking of man's life. A husband, father, friend, and mentor. You see that, too. So even if there are times when it is okay to smile during Team Foxcatcher, and there are a few, they are only there to remind you: Some losses you shouldn't forget about.
Team Foxcatcher is available now on Netflix
Comments
comments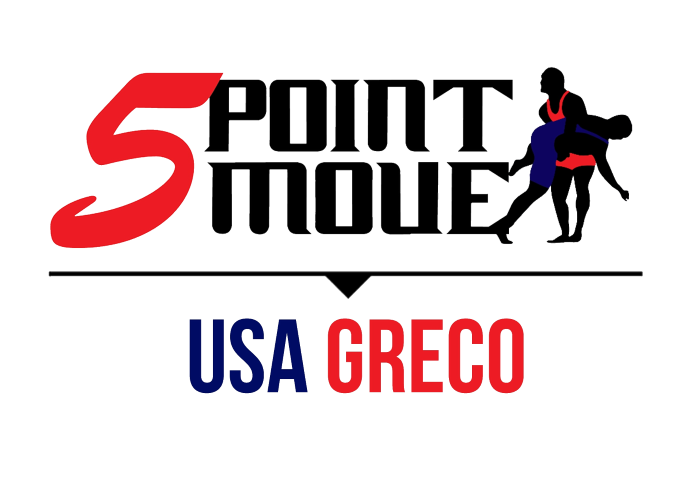 Notice
: Trying to get property 'term_id' of non-object in
/home/fivepointwp/webapps/fivepointwp/wp-content/themes/flex-mag/functions.php
on line
999