Now that it's right on the doorstep, it's time to preview the 2016 US Greco Roman Olympic Trials. Earlier, we offered a glimpse at some of the more interesting storylines that could develop throughout the weekend in Iowa City. But this is different. This is to (hopefully) get you ready and geared up for all of the action that is set to take place. The stakes – high. The energy – palpable. It is only once every four years that America's most elite Greco wrestlers get the chance to test their might against the world's finest on the Olympic stage.
The biggest issue facing these gladiators? Making it through the gauntlet that is the tournament itself. Only one participant, Andy Bisek, has an automatic bid to the best-of-three finals. The rest are going to have to fight it out. The 2016 US Greco Roman Olympic Trials is expected to be an electrifying, fascinating experience. So sit back, take a breather, and let's go over what to look out for at Carver-Hawkeye Arena.
2016 US Greco Roman Olympic Trials by Weight Class
59 kg
For years, Spenser Mango (Army/WCAP) has been the king of the sport's lowest weight class. He certainly has the resume to back it up: seven Open titles, five World teams, and two Olympics already under his belt. Some are thinking things are different this time. The WCAP standout might be coming off of a fifth place finish at last year's World's, but Mango is also faced with the prospect of being challenged by someone from his own country for the very first time, and that man is Uzbek-national Ildar Hafizov (Army/WCAP), a former Olympian (2008) in his own right.
The two have clashed before, including at this past year's Vantaa Cup (Mango lost via criteria). But there isn't enough of a sample size to hang your hat on. In addition, there is still pretty much the same cast of antagonists who for years have been able to test the Missouri native, but not quite break through. Which is precisely why folks are pointing at Hafizov as perhaps the one to knock the king off his throne.
Mango's brother Ryan should be expected to show off some firepower; Nikko Triggas (NYAC) and Jesse Thielke (NYAC) both have the capability to go on a tournament run that sets the arena in hysterics; Jermaine Hodge (Army/WCAP) has been down this road before; and Max Nowry (Army/WCAP) seems like he has been simmering in the background waiting for his chance to shine. Remember: Nowry was the runner-up to Mango at the 2012 OTT and has certainly logged some serious experience since then. But we'd all be lying if we claimed we didn't expect Mango and Hafizov to be the ones left standing to decide who moves onto Rio (although the weight needs to be qualified first).
Triggas is an interesting case. He's always been a tough competitor but like the others, on the outside looking in. However, Triggas has spent most of this year training in Scandinavia and Europe, all in effort to make a very serious run this weekend. If you've watched him before, you know he's got the size, strength, and explosiveness that can be difficult for anyone at 59 to deal with. We will all find out in Iowa City how much his foreign training has aided in his quest to make the team.
The bottom line is, Mango and Hafizov are the headliners of this bracket. That might change as things develop on Saturday, but it's what we're all looking closest at. If this is Mango's last ride, it is just too tough to believe he won't find a way to see things through one more time.
Note: USA Wrestling just released its new Olympic Trials rankings and has Hafizov at number one. 
66 kg
The problem with only six weight classes is that the depth is so severe at the 2016 US Greco Roman Olympic Trials, it can appear overwhelming. Every weight has its share of stars and intriguing match-ups, but 66 is as clogged up as it gets.
Two-time World Team member Bryce Saddoris (Marines) has done everything he can over the last few years to lock this spot down. This, despite smashing the orbital bone in his left eye at last year's Worlds and having to deal with the subsequent time off to heal. But he came back during the winter wrecking house, even on occasion going up a weight to 71 in both Hungary and Croatia along with taking gold at the Armed Forces Championships. The dude returned zeroed-in.
But the hold-up is significant. There are no less than four legitimate threats to Saddoris, and even more if you count some of the up-and-comers. One name that pops out is 2012 Olympian Ellis Coleman (Army/WCAP), who's had injury problems of his own. Coleman saw his 2015 campaign evaporate into dust but no matter, he just popped right back up and captured the Open title upon his return. Plus, he's no longer just a laser show waiting to happen. Coleman has turned into a seasoned, savvy vet who knows when to wait for openings and also, how to force the action when the situation calls for it.
RaVaughn Perkins (NYAC) burst onto the Senior circuit a few years ago and enters the 2016 US Greco Roman Olympic Trials as a looming presence. This is not someone to be trifled with. Perkins enjoys a mixture of unbelievable physical strength and old-school awareness that is unique. He's also the last one to take Saddoris out in a trial final. Perkins won this year's Schultz Memorial, so he has recent success to draw from, but he also didn't perform well in the Pan Ams and failed to qualify the weight. That might just mean he's going at this with an extra point to prove.
Then there's Patrick Smith (Minnesota Storm, world no. 18 at 71 kg), a sturdy, talented wrestler who has seen a good brunt of his success up a weight. Smith won the Pan Am Championships this past March (and last year) at the non-Olympic 71 kg. In US competition, he has also been second in the last three Opens (including losing to Coleman in the most recent final) and also, the runner-up to Justin Lester at the last couple of WTT finals. Thing is, Smith seems like just the kind of competitor who is itching for a break-through, and an event like this could be the one.
Right on everyone's heels lurks Alejandro Sancho (NYAC), a young, motivated monster who is as opportunistic as he is calculated. Sancho might be one who likes to go for big points, but he has also picked up a keen sense of where the action needs to be. The NMU product has been solid on the national stage, even taking a match from Saddoris in the best-of-three WWT finals last year. It all underscores the point: Sancho is not a mere footnote in this weight class. He's as capable as anyone of making a run at this thing. Every wrestler circled the 2016 US Greco Roman Olympic Trials on their calendars, but you get the feeling Sancho did so with a thick, bright red marker.
75 kg
If you didn't know any better, you might think 75 kg is all sewn up. Like an "it's Andy Bisek's world and everyone else is just renting space" sort of thing. After all, for five years Bisek has practically lived life as a perennial World Team member, taking home titles from every major domestic tournament in the process. It's become customary. Bisek (Minnesota Storm, world no. 5) also earned a bronze at last year's Worlds, which means that he gets to sit back during the challenge tournament while his rivals beat on one another.
And that, they will.
But there is one hitch to the whole theory of the 2016 US Greco Roman Olympic Trials serving as an automatic coronation for Bisek: this weight class is a shark tank. Just as 66 kg is so deep it's scary, 75 doesn't short-change fans interested in potential fireworks, either. For one thing, waiting in the wings is none other than Justin (Harry) Lester (Army/WCAP, world no. 8 at 71 kg)), a 2012 Olympian and also the holder of what might very well be a Hall of Fame-type resume. Lester is coming up from competing at 66 most of his career, save his jaunts to 71 the last couple of years. He's also bidding farewell to full-time competition soon and there is no doubt he's going to make some noise inside of Carver-Hawkeye arena. Just don't be fooled: Lester is more than a sentimental favorite. As one of the most electrifying wrestlers in the country during his reign, he can easily be expected to advance and challenge Bisek in the evening finals.
Geordan Speiller (Florida Jets, world no. 15) should be considered more than a party-spoiler, as well. The 2016 Open champ has some wins under his belt that may provide him with some big-time confidence going forward. Speiller squeaked by Lester at the Open in the semis in what was an entertaining and impressive scrap, especially considering he was coming off an injury. Since then he's been at it nonstop and is definitely someone to keep an eye on.
Cheney Haight (NYAC, world no. 20 at 80 kg) is yet another bruiser at 75 with a sizable amount of experience. Haight has had some strong showings over the last two years, including coming in second at the most recent Open. Yet again, this is a wrestler who simply cannot be forgotten about. It is easy to slip up and focus on the Biseks and Lesters of the world, but Cheney Haight has the skill-set and ambition that are a problem for every opponent. Can he actually win? Who knows? But don't be surprised if Haight is the one staring down the mustachioed prince from Minnesota sometime Sunday night.
The 2016 Greco Olympic Trials represent the first such chance for Kendrick Sanders (NYAC) to stake his claim as one of the sport's brightest talents. Sanders has some hardware to back it up, such as a University National title, two Schultz Memorial golds, and a US Open plaque. The only thing is, he hasn't been terribly active this season outside of the Farrell (which he won), but that was a while ago. Will he be as sharp as the rest? Will he be able to hold it up to the relatively grueling nature of the challenge tournament? The answers are probably "yes" and "yes", but the fact that there are even questions makes him this weight class's wildcard.
85 kg
Ever since Chas Betts walked off the mat in Carver Hawkeye in 2012, Jordan Holm (Minnesota Storm) has ascended to a higher level. The bushy-haired brawler has made three straight World Teams, won three-straight Opens (2013-15), emerged victorious at the Hungarian Grand Prix (2015), and to top it all off, qualified the weight class at the Pan Ams a little over a month ago. It's easy to see why Holm could be tabbed as the standard-bearer at this weight, but that might be just a touch premature, especially when you look at who else will be in his bracket at the 2016 US Greco Roman Olympic Trials.
The conventional wisdom says that Jon Anderson (Army/WCAP) is the one who has the best shot outside of Holm. After all, he's taken second to Jordan at both the last two WTT and Opens. Originally a 75 kg competitor, Anderson has enjoyed the easier cut and wrestles like it. He's got energy for days and fights in and out of positions like a rabid animal. Another WCAP representative, Patrick Martinez, might throw a wrench into the whole works on his own, depending on the draws. Martinez lost to Anderson some months back in Finland in the finals of the Vantaa, and has had strong showings elsewhere.
However, 2012 Olympian Ben Provisor (NYAC-OTC) will have a say in all of this. Provisor, coming off an injury to the elbow/tendon region of his arm, is rehabbed and ready. Despite moving up in weight himself, Provisor is not undersized for 85. What he lacks in overall height is more than made up for with his incredible strength and knack for balance. It also doesn't hurt that he gets after it nonstop, constantly wringing and wrangling to set up scoring opportunities. Standing up, he's a problem. In par terre, he's a problem. Having already tasted Olympic competition will make him that much hungrier to get some more of it. Everyone is pointing at Holm or Anderson because those two have been in the news more. But it's Provisor who is perhaps in the best position to steal the show.
Don't worry – no one is brushing off Jacob Clark (Minnesota Storm). Clark is one of the best stories of the 2016 US Greco Roman Olympic Trials. This is a dude who took off about a third of a decade, only to come back and win the Open upon his return (without being scored on). Simply put, it's an accomplishment that is as impressive as it is startling. Clark, 36, actually took Holm with him to the Worlds in 2010 as a training partner, which could make for some pretty good theater should those two meet up in the best-of-three final. He also does not have age working against him. If anything, taking into account his already-terrific career and international experience, Clark has the skill-set and poise necessary to bring on more surprises. It might be front-page news if he were to somehow find a way to do this, but Jake Clark needs to be looked at as a live contender this weekend.
98 kg
Depth is a constant theme at the 2016 US Greco Roman Olympic Trials, but at this weight fans will fix their eyes on two main competitors: Caylor Williams (Army/WCAP) and Joe Rau (Minnesota Storm).
Williams had been thought of as the keeper of 98. The two-time Open champion and three-time World Team member is known for power. He displays it standing up, he displays it when he has his arms wrapped around his opponents' waists before hurling them through the air. Williams is dynamic in his abilities and has come away with some nice wins over top-flight international competition.
The issue for Williams is that Rau has found a home at 98. Just two years ago, Rau was on the World Team at 80 kg. Now, the Illinois native no longer has to deplete himself to compete. The results speak for themselves. Over the past year, Rau has earned medals at a few strong international meets, including a bronze at the Hungarian Grand Prix. He lost to Yasmany Cabrera (CUB, world no. 13) first round at the Pan Ams, but valiantly wrestled back for a bronze. It still didn't qualify the weight, but it showed Rau wanted to stay after it.
Rau beat Williams at the Open and at the Farrell Invitational, so he offers a very real problem for the WCAP incumbent. John Wechter (Minnesota Storm) could be an issue for both of them. Wechter was the runner-up to Williams at the 2014 WTT and has matched up at one time or another with most in this weight class. Who's to say that Wechter doesn't have it in him to sledgehammer everyone's preconceptions and earn a spot to Rio? It is certainly within his scope to build on his success match-to-match and all the sudden find himself in the best-of-three, as well.
130 kg
The heavyweight field for the 2016 US Greco Roman Olympic Trials promises to be one of the most exciting in a long time. For years, there were only a couple of candidates that anyone paid serious attention to. And for the most part, that was the correct move. This Olympic cycle is different, as it has brought on the emergence of several athletes who have made names for themselves.
The first one that probably comes to everyone's mind is Robby Smith (NYAC, world no. 12). The 29 year old Smith would appear to be ready for his Olympic shot. He has placed fifth at the Worlds on two different occasions (including this past year, qualifying the weight for Rio), has won the Open a couple of times, has won the Pan Ams, the Schultz..on and on it goes. Smith has the experience and the hardware to go with it. He is also the owner of perhaps the most devastating front-headlock at any weight in the sport. At only 6′, Smith might be a bit shorter than most of his opposition, but there is no other heavyweight stateside who knows how to use proper hip position and explode up the way he can.
Toby Erickson (NYAC, world no. 20)) has taken the mantle of becoming Smith's primary rival for the last couple of years. 2014 is when Erickson really started to blossom and ever since then he has expanded his style more and more. The former Junior World bronze medalist started out as an USOEC athlete before making the move to Colorado Springs, which has served him well going into this Olympic year. There isn't so much doubt regarding what Erickson is capable of as there is anticipation. Then again, another contender has risen up from the ranks…
Most wrestling observers would agree that Adam Coon (Cliff Keen WC) probably represents the future of the heavyweight division in the US. But that doesn't necessarily mean he's about to oust Smith for the top spot. Coon has beaten Erickson and fallen to Smith (at the US Open in 2015, most notably). When Coon wins, however, he is dominant. He flattened everyone in his path at the 2016 Open and showcased similar destruction at the Farrell. At 6'5 tall and 21 years of age, Coon also appears to be a prototype usually found in Eastern Europe. The US has needed its own young, punishing heavyweight for a while now, but the 2016 US Greco Olympic Trials are a different deal. Coon is going to be faced with challenges in this tournament he has yet to navigate through, so it's fair to question if he's ready to take the next step just yet.
How do YOU see the 2016 US Greco Roman Olympic Trials shaking out? Picking a couple sleepers to take it all? Have a feeling there will be a huge upset nobody sees coming? Let us know in the comments below or hit us up on Facebook and Twitter to share your perspective!
Comments
comments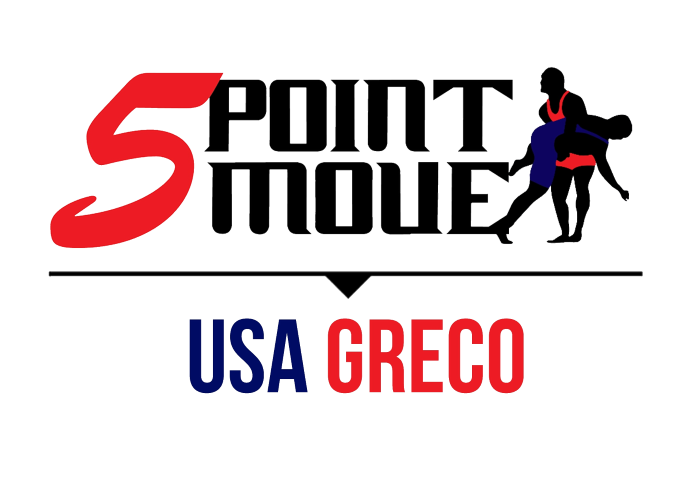 Notice
: Trying to get property 'term_id' of non-object in
/home/fivepointwp/webapps/fivepointwp/wp-content/themes/flex-mag/functions.php
on line
999