The United States already has a guaranteed World medalist in its pocket with two others in position to fight for podium spots themselves, and the tournament has only just begun.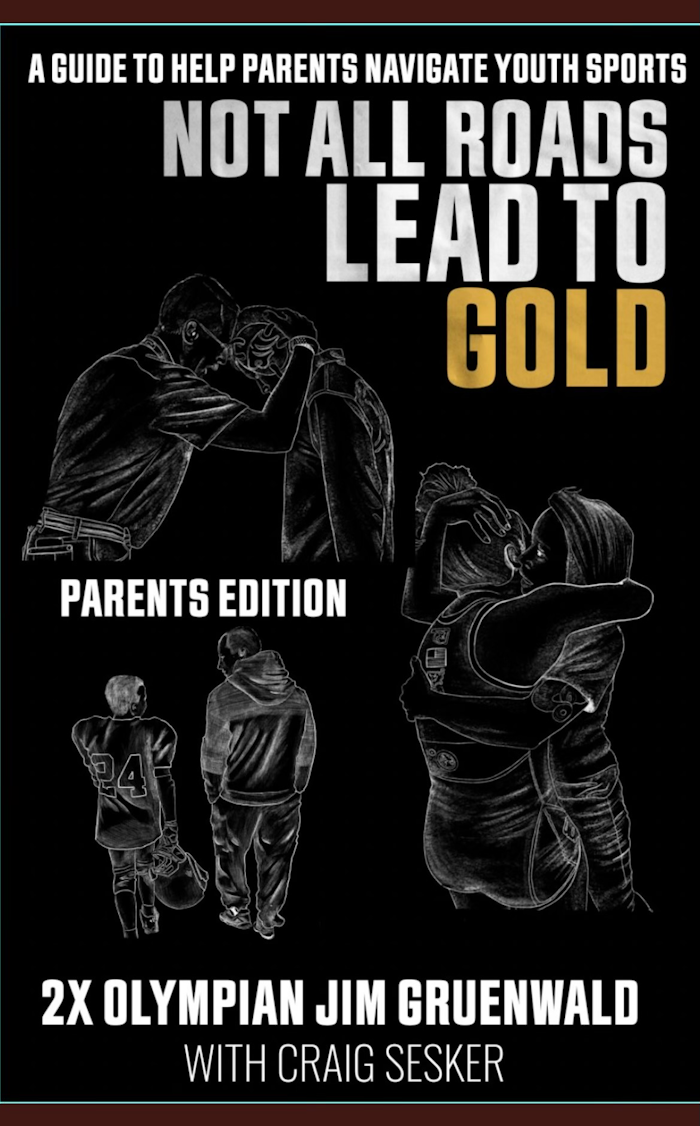 Day 1 of the 2023 U17 World Championships began at 11:00am local time from Istanbul, Turkey and streamed live in the US on FLOWrestling.
Jordyn Raney (55 kg, Union County HS) opened all sorts of eyes on Monday as he dominantly, and then methodically, advanced through his crowded bracket to secure a place in the World Championship final. William Greenwood (65 kg, GRIT Athletics WC) dropped a tough match in the opening round but is still in the hunt via repechage, as is highly-touted prospect Nicholas Sahakyan (110 kg), who defeated a formidable foe from Hungary in his first bout before falling to eventual finalist Ronak Ronak (IND). Greenwood requires two victories in order to reach the bronze round whereas Sahakyan needs just one.
Adam Waters (80 kg, Steller-Trained WC) impressively downed his first two opponents on the day but was turned back in the quarterfinal round. In total, Team USA nailed down seven individual wins to start the U17 Worlds, an encouraging number to be sure, and it was Raney's performance that was responsible for much of the energy — particularly since along his travels he managed to get past a returning silver medalist.
But it first kicked off with a message-sending sequence against Ahmed Shaban of Egypt in the qualification round. The whistle blew and, shortly after, Raney was in on a high left-side underhook that he would lever to attack the body and score four from a takedown/gutwrench combo. That lefty underhook would consistently keep Shaban on the defensive and force playback in the ties, of which the American later took advantage early in the second period. Behind 4-0, Shaban was once again being reeled-in from Raney's underhook, which compelled an over/under position; needing to score, Shaban arched to throw but Raney deftly landed on top for two and — after nearly coming away with a pin — transitioned to a gutwrench to net one more turn along with an 8-0 VSU.
Next up for Raney was Shu Wei Chung (TPE). This one did not last very long. The underhook wasn't there for Raney, as Chung was minding solid position. But a righty two-on-one was available, so Raney snared the arm and quickly shucked it by to grab takedown points. Upon the initial pursuit following the action, Kentucky-native Raney ran a half-nelson that had appeared to be giving way to a folkstyle "cement mixer"; it did not score, but it did cause Chung to make vulnerable his right arm whilst prone. Yet again, Raney seized on the opportunity and cranked a gutwrench (this time a trap-arm variation) and two rotations hence the match was but a memory.
Uzbek Aytjan Khalmakhanov stood across from Raney in the quarterfinal. They engaged in a shootout. The first score, a takedown, went to Raney from a body attack, though Khalmakhanov defended the follow-up turn attempt from bottom. Back standing, and Khalmakhanov lowered his level on a flashy try at the body — but Raney snuffed it out and got behind for two more. Things heated up in the second frame. Khalmakhanov delivered on a takedown and proceeded to look lift before executing a misdirection crash-gut to take the lead on criteria — but only for an instant, as Raney hurriedly scrambled from underneath to score a reversal point. With time a factor, a nailbiting sequence ensued. Khalmakhanov went for a throw and Raney was ready with two land-on-top points; Uzbekistan scrambled and fought to his feet and scurried behind for two points and came close to a gutwrench. Raney stepped over the hold as time expired, but Khalmakhanov opted to challenge in the hopes that exposure had been achieved. Upon review, it was not, and Raney had moved into the semifinal on the strength of a tense 8-6 triumph.
More tension was on the way.
'21 U17 World silver Mohammadreza Gholami (IRI) — who had edged Yuri Kareptyan (ARM) 1-1 in the quarters — betrayed disciplined posture and an increased feel for the ties compared to Raney's first three counterparts. Passivity arrived midway through the first to provide a 1-0 USA lead, but additional offense from par terre was stymied by the Iranian. The score remained 1-0 into the second period and the passives flipped. From top, Gholami hoisted and arched Raney over to yield four and a 5-1 margin. The situation seemed dire. A reset was called, and Gholami checked back into the ties with Raney searching for a handle. He found one. Coming off of an exchange, he looped for a headlock, Gholami tried to counter-throw, and Raney completed the execution to pick up four enormous points. After Gholami squirmed free, Raney wrested a front headlock and torqued and arched, with the attempt lasting long enough in static to give Iran exposure points. But — Raney committed to the hold and was still able to follow through for a must-have pair of points to go along with a dynamic and thrilling 7-7 win that puts him one win away from World gold. In tomorrow's final, he will meet none other than reigning World champ Suraj Suraj of India.
Sahakyan, Greenwood, Waters, & Witt
Hungary tends to produce excellent heavyweights, so too does the US, which meant it was likely that Sahakyan and Daniel Szilagyi were going to be evenly-matched. And they were. Position was the name of the game in place of fire-breathing offense, and Szilagyi was the recipient of the bout's first passivity/par terre chance. He locked for a turn but nothing was doing and a reset was ordered. A clash of heads occurred later in the period, and Sahakyan needed some time for the training staff to address the issue. There was no further scoring and it was onto the second period. Passivity was lofted in the other direction, thus catalyzing Sahakyan's most promising opportunity to score. He did not miss it. An adjustment on his grip after wrangling around the head helped Sahakyan seat his lock as he rolled Szilagyi once for two. Up 3-1, the Californian prodded and pushed a more urgent Szilagyi, though he was not seriously threatened the rest of the way and the decision win was his.
The quarterfinal did not unfold in Sahakyan's favor. Ronak scored on two elevated guts (one in the first period, another in the second) to march forth on via 9-0 VSU. But because Ronak is in the gold-medal round on Tuesday, Sahakyan is alive in the repechage where he will face Tomas Rusi of Finland.
Greenwood
Greenwood drew one of his bracket's most skilled competitors in Yusif Ahmadli (AZE) and found himself in a deep hole right away. Ahmadli swam behind for two points and caught a run on a gutwrench that ended the bout prematurely. The scenario for Greenwood is as follows: first, he will go against Athanasios Efthymiadis (GRE); if victorious, he will then battle with Octavian Cernetchi (MDA), with a victory over Cernetchi paving the road for a bronze-medal showdown with Islombek Karimjonov (UZB).
Waters
A productive and encouraging international debut it was for Waters, who patiently yet relentlessly attacked throughout his time in Istanbul. A pair of takedowns were instrumental for Waters in his first-round win over Miguel Angel Vega Salazar (COL), and he was close to nailing a bombing five as time expired in what was a 6-1 decision. Even more efficiency was on display by Waters opposite Aman Aman (IND). Aman was dinged for passive, and Waters collected the far arm for trap-arm gut ahead of finishing off with four rotations for the tech win. Eleftherios Pappas (GRE) decisioned Waters in the quarterfinal, however, and Pappas himself was defeated in the next round by Mikhail Shkarin to eliminate Waters from the tournament.
Witt
16U Fargo runner-up Ezekiel Witt (48 kg, Manhattan WC) was downed by Edgar Petrosyan (ARM) in his lone bout of the 2023 U17 World Championships. Witt reverse-locked around Petrosyan's head from standing, and the Armenian stayed behind to score a takedown and followed with a succession of gutwrenches to force the stoppage. Petrosyan advanced all the way to the semifinal but was felled there by Shakhzod Ruziokhunov (UZB), which ended Witt's chance of being pulled back into the event through the repechage.
Day 2
The finals of the Day 1 weight categories at the 2023 U17 World Championships are scheduled for Tuesday at 7:00pm local time (12:00pm ET) and can be viewed live in the US on FLOWrestling. The repechage rounds featuring both Greenwood and Sahakyan start at 11:00am, as does the qualification rounds for the second group of Team USA Greco-Roman competitors (draws located below Day 1 results).
2023 U17 World Championships
July 31-August 2 — Istanbul, TUR
TEAM USA DAY 1 RESULTS
48 kg: Ezekiel Witt (Manhattan WC)
LOSS Edgar Petrosyan (ARM) 8-0, TF
55 kg: Jordyn Raney (Union County HS)
WON Ahmed Shaban (EGY) 8-0, TF
WON Shu Wei Chung (TPE) 8-0, TF
WON Aytjan Khalmakhanov (UZB) 8-6
WON Mohammadreza Gholami (IRI) 10-7
vs. Suraj Suraj (IND)
65 kg: William Greenwood (GRIT Athletics WC)
LOSS Yusif Ahmadli (AZE) 8-0, TF
vs. Athanasios Efthymiadis (GRE)
80 kg: Adam Waters (Steller-Trained WC)
WON Miguel Angel Vega Salazar (COL) 6-1
WON Aman Aman (IND) 9-0, TF
LOSS Eleftherios Pappas (GRE), 8-1
110 kg: Nicholas Sahakyan (Sunkist)
WON Daniel Szilagyi (Hungary) 3-1
LOSS Ronak Ronak (India) 9-0, TF
vs. Tomas Rusi (Finland)
TEAM USA DAY 2 DRAWS
45 kg: Henry Aslikyan (Birmingham Charter School)
vs. Alireza Amirighasroddashti (IRI)
51 kg: Hudson Loges (MWC)
vs. Husniddin Ulugbekov (TKM)
60 kg: Sam Herring (Bishop McCort HS)
vs. Yerdaulet Lassim (KAZ)
71 kg: Arvin Khosravy (CA)
vs. Ivan Bialiayeu (AIN)
92 kg: Aiden Cooley (Best-Trained WC)
vs. Stevan Kojic (SRB)




Listen to "5PM55: Recapping Final X with Dennis Hall with words from Koontz, Braunagel and Hafizov" on Spreaker.
Listen to "5PM54: WCAP's Ryan Epps and a Final X Greco-Roman Preview" on Spreaker.
Listen to "5PM53: Northern Michigan assistant Parker Betts and USMC Captain Jamel Johnson" on Spreaker.
SUBSCRIBE TO THE FIVE POINT MOVE PODCAST
iTunes | Stitcher | Spreaker | Google Play Music
Notice
: Trying to get property 'term_id' of non-object in
/home/fivepointwp/webapps/fivepointwp/wp-content/themes/flex-mag/functions.php
on line
999