Nicholas Sahakyan, the U17 heavyweight of Armenian descent who first gained National attention a year ago, advanced to the medal round of the Worlds and ultimately finished in fifth place to help put a bow on the USA performance in Istanbul.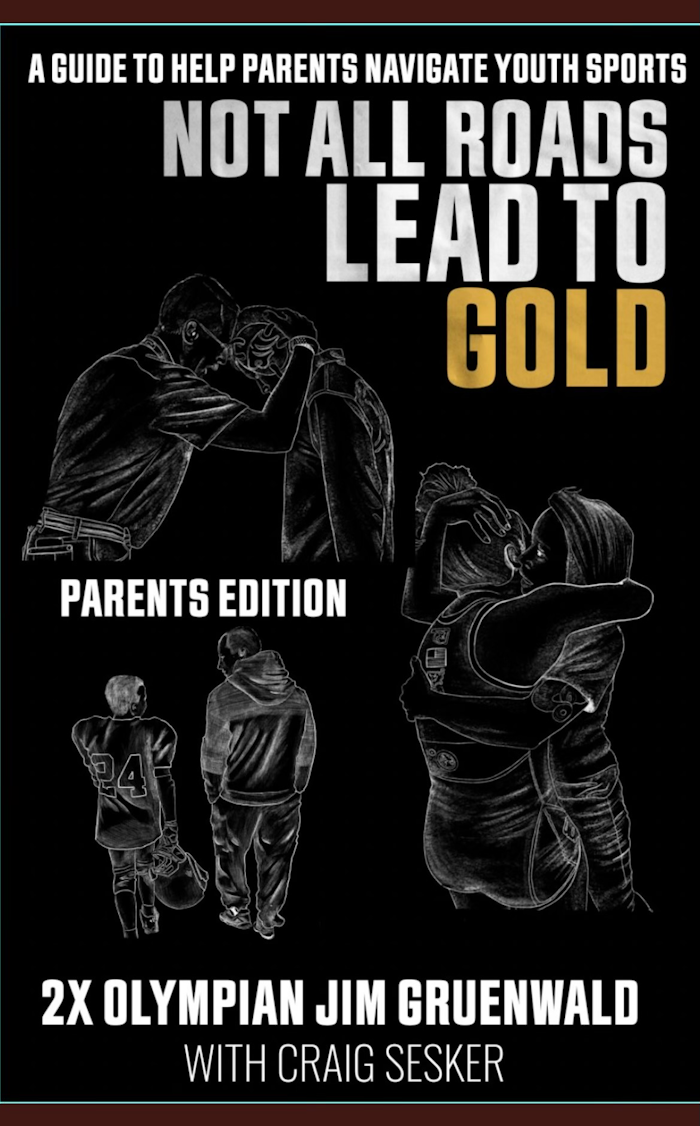 Jordyn Raney (55 kg) had generated plenty of energy for the American program by winning a World title on Tuesday while Adam Waters (80 kg) recorded a pair of victories before falling in the quarterfinal round to Eleftherios Pappas of Greece. Raney, Waters, and Sahakyan were part of the initial batch of US competitors who started the tournament on Monday. The Day 2 segment of athletes did not achieve the same degree of success as their predecessors.
Sahakyan had qualified for the repechage when his vanquisher from the quarterfinal, Ronak Ronak (IND), won in the semifinal round. Repechage is determined by bout order; the first opponent Ronak defeated was Tomas Rusi (FIN), which is who Sahakyan faced in order to earn a spot in the bronze-medal round.
In a match that he largely controlled throughout, Sahakyan capitalized on the first-period passivity chance to turn Rusi twice with a gutwrench. That made the score 5-0. Rusi received his own passivity/PT opportunity in the second frame but was unable to convert a follow-up score, and Sahakyan prevailed 5-1.
Squaring off against Russian Eldar Emirov for World bronze, Sahakyan began with a high left-side underhook and briefly took command of the position until both athletes became embroiled in dueling over/under's. Emirov controlled the tie-up as Sahakyan looked to create space in hopes of parrying to a different position. A throw attempt from Emirov then gave way to the bout's opening score. It had appeared that Sahakyan had simply landed on top of the maneuver; but following a review, the officials distributed correct-hold points to Emirov and Sahakyan was gifted only a single point.
Another over/under position for Emirov materialized after the reset. This time, ambiguity was altogether absent. He secured his clasp and arched Sahakyan over for five. Upon impact there was no escape. Sahakyan was caught on his back and, though he would fight to return prone, Emirov held him right there to eventually come away with the pin.
Like most of the 2023 Team USA U17 roster, Sahakyan had not competed internationally prior to this week's World Championships. The soon-to-be high school junior is considered an elite prospect for both NCAA and Greco-Roman. In addition to having won the U17 World Team Trials in April, he was also a state champion in California (as a sophomore). Thus far, Sahakyan has verbally-committed to Arizona State University with regards to his post-high school aspirations. In '22, Sahakyan won the 99 kg title at the 16U Nationals in Fargo, North Dakota and credited multi-time World Team member and current West Coast Greco RTC coach Robby Smith with aiding in his victory.
Greenwood
The first match of the U17 World Championships for William Greenwood (65 kg) resulted in VSU loss to Yusif Ahmadli (AZE); but because Ahmadli seared his way to the final, Greenwood was pulled back into action on Tuesday in the repechage, requiring two victories to earn a trip to the bronze round.
Athanasios Efthymiadis (GRE) scored two early takedowns plus a correct-throw-arm throw to go up 6-0 in the first period, but then Greenwood started chipping away at the deficit. He picked up two points after flinging Efthymiadis down at the edge. With a minute left in the match, and with the score still reading 6-2, Greenwood popped double overhooks and salto'ed Efthymiadis for a huge four points along with the lead on criteria. Greece was close to being pinned but defended, and the bout was stopped on account of the action moving off the boundary. They reset from par terre with Greenwood attempting a reverse lift as only :23 were left on the clock. At the whistle, his lock fell apart and Efthymiadis scrambled and scurried in pursuit to earn a point back, thus breaking criteria. A lift try from Efthymiadis was stopped by Greenwood in transition, but caution points were distributed on the back-end to update the score to 9-6, which is how the bout ended. A heartbreaking loss for Greenwood though an admirable showing nonetheless.
Day 2 Athletes
Henry Aslikyan (45 kg) was on the wrong side of an 11-0 VSU to vs. Alireza Amirighasroddashti (IRI); Amirighasroddashti did advance to the semifinal, but was cut down by champ Turan Dashdamirov (AZE).
At 51 kg, Hudson Loges stuck it out against Husniddin Ulugbekov (TKM) by defending from par terre bottom in the first period. Loges was trailing by the same 1-0 score in the second when passivity arrived on Ulugbekov, but his gut attempt came loose and allowed Ulugbekov to reverse for a point. Down 2-1 with less than :10 remaining, Loges looked to throw but was off-balanced into surrendering a last-second takedown. Ulugbekov moved on the 4-1 winner but was dmissed in short order by eventual silver Artur Broyan (ARM) in the proceeding round.
In the qualification round, Sam Herring (60 kg) demonstrated a healthy amount of fight in a sincere effort opposite Yerdaulet Lassim (KAZ). Lassim jumped ahead 3-0 following the passivity/PT, but Herring scrambled off of the turn into a headlock and achieved exposure points to instantly narrow the score. Kazakhstan then reversed for a 3-2 lead, an action that was followed by a step-out later in the period. Herring responded with a solid attempt at a front headlock but could not angle the hold overtly to his hip on the execution; Lassim, who had locked around the waist, pursued Herring and gathered two more points. Passivity benefited the American in the second frame before a frenetic sequence occurred. Lassim reversed a head-and-arm lock and quickly went to work by gutting Herring twice to force the stoppage; however, the US corner challenged, the points were expunged, and they reset with the score still 6-3. Neither athlete were able to crack open any offense through the remainder — and Lassim was downed by Georgian Saba Surmanidze in the quarterfinal to eliminate Herring.
Returning U17 World Team member Arvin Khosravy (71 kg) went up 1-0 on Ivan Bialiayeu (AIN), but Bialiayeu reversed on the turn attempt. In the second period, and following blood time on Khosravy, Bilaliayeu was awarded passivity/par terre and scored two from a correct throw. Khosravy, behind 4-1, made a series of impassioned attempts through the bout's waning stages but his charges were all deflected by Bilaliayeu — who was ousted by Abdurakhman Abdulkadyrov (AIN) in the quarterfinal.
Aiden Cooley (92 kg) was the lone American of the Day 2 collection to record a victory at the U17 World Championships. Operating in the round-of-16 against Steven Kojic (SRB), Cooley received the first passivity/par terre and brutally ran a string of gutwrenches that ended the match. In the quarterfinal, Gabriel Stan (ROU) was allotted the opening passivity/PT and converted two lifts to move on via VSU. Stan was defeated by eventual silver Saipula Gadzhimagomedov (AIN) in the semifinal.
2023 U17 World Championships
July 31-August 2 — Istanbul, TUR
TEAM USA FULL RESULTS
45 kg: Henry Aslikyan (Birmingham Charter School) — 16th
LOSS Alireza Amirighasroddashti (IRI) 11-0, TF
48 kg: Ezekiel Witt (Manhattan WC) — 17th
LOSS Edgar Petrosyan (ARM) 8-0, TF
51 kg: Hudson Loges (MWC) — 13th
LOSS Husniddin Ulugbekov (TKM) 4-1
55 kg: Jordyn Raney (Union County HS) — GOLD
WON Ahmed Shaban (EGY) 8-0, TF
WON Shu Wei Chung (TPE) 8-0, TF
WON Aytjan Khalmakhanov (UZB) 8-6
WON Mohammadreza Gholami (IRI) 10-7
WON Suraj Suraj (IND) 12-2, TF
60 kg: Sam Herring (Bishop McCort HS) — 13th
LOSS Yerdaulet Lassim (KAZ) 6-3
65 kg: William Greenwood (GRIT Athletics WC) — 16th
LOSS Yusif Ahmadli (AZE) 8-0, TF
LOSS Athanasios Efthymiadis (GRE) 9-6
71 kg: Arvin Khosravy (CA) — 21st
LOSS Ivan Bialiayeu (AIN) 4-1
80 kg: Adam Waters (Steller-Trained WC) — 8th
WON Miguel Angel Vega Salazar (COL) 6-1
WON Aman Aman (IND) 9-0, TF
LOSS Eleftherios Pappas (GRE), 8-1
92 kg: Aiden Cooley (Best-Trained WC) — 10th
WON Stevan Kojic (SRB) 9-0, TF
LOSS Gabriel Stan (ROU)  9-0, TF
110 kg: Nicholas Sahakyan (Sunkist) — 5th
WON Daniel Szilagyi (HUN) 3-1
LOSS Ronak Ronak (IND) 9-0, TF
WON Tomas Rusi (FIN) 5-1
LOSS Eldar Emirov (AIN) via fall




Listen to "5PM55: Recapping Final X with Dennis Hall with words from Koontz, Braunagel and Hafizov" on Spreaker.
Listen to "5PM54: WCAP's Ryan Epps and a Final X Greco-Roman Preview" on Spreaker.
Listen to "5PM53: Northern Michigan assistant Parker Betts and USMC Captain Jamel Johnson" on Spreaker.
SUBSCRIBE TO THE FIVE POINT MOVE PODCAST
iTunes | Stitcher | Spreaker | Google Play Music
Notice
: Trying to get property 'term_id' of non-object in
/home/fivepointwp/webapps/fivepointwp/wp-content/themes/flex-mag/functions.php
on line
999