Victories have been tough to come by for the United States at the annual U23 Worlds dating back to the first year of the tournament in 2017. On Friday, a pair of Americans indeed got themselves in the win column (one of whom did so twice), while another received an opportunity to compete in the opening round of tomorrow morning's repechage despite falling in his first and only match thus far.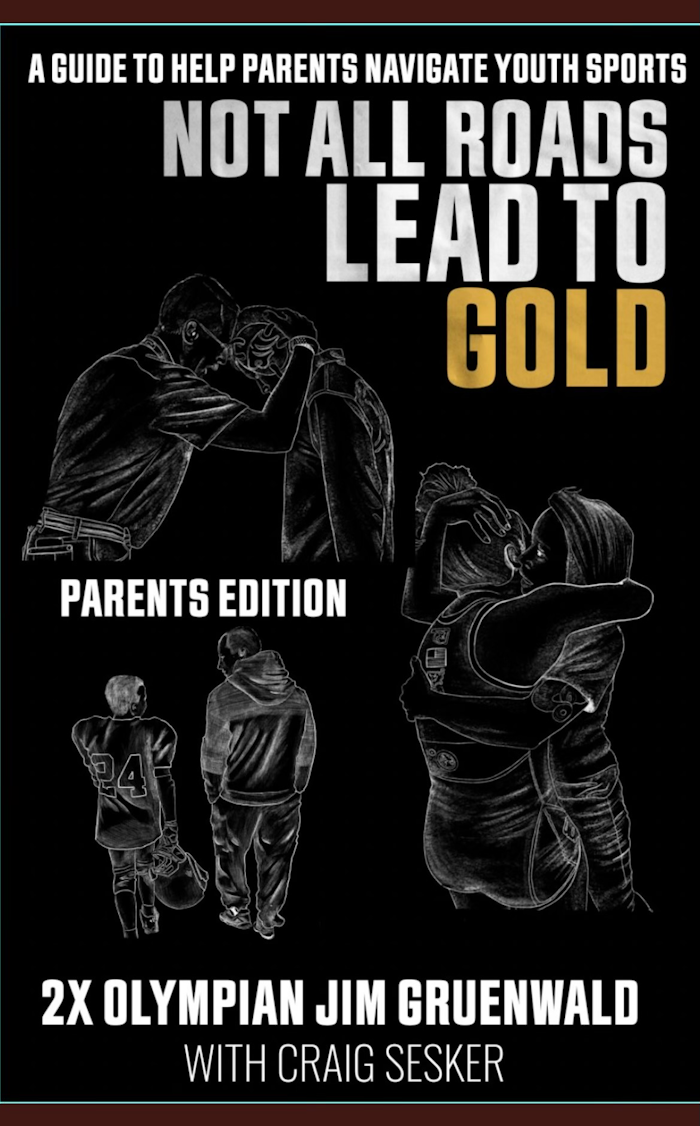 Day 1 of the 2023 U23 World Championships began at 10:30am local time from Tirana, Albania (4:30am ET) and streamed live in the US on FLOWrestling.
Minnesotan Tyler Eischens (82 kg, CARTC) recorded two wins on Friday morning, and National Team member Cade Lautt (97 kg, Tar Heel WC) dominated in his first-ever World-level match, but both athletes would eventually be eliminated from contention. At 67 kilograms, US Open champ Robert Perez III (Sunkist) lost a tough and tight battle in his opener — but his vanquisher, Mustafa Yilidrim (TUR), advanced to the finals, which deposited Perez into tomorrow's repechage. Elsewhere, Phillip Moomey (60 kg, Spartan Combat RTC) and Perez's fellow young US Open titlist from '23, Justus Scott (72 kg, Army/WCAP), were defeated in their lone bouts on Friday, as well.
Eischens & Lautt
'19 Junior World Team rep Eischens took matters into his own hands from par terre bottom in the qualification round. The score was 3-2 in favor of host country's Kelsi Nelaj, who had just garnered the bout's first passivity/par terre chance. Nelaj clasped a gutwrench and sought to rotate; as he did, Eischens floated the lock and stepped over to hold Nelaj on his back in order to come away with a pin.
The triumph put Eischens into the round-of-16 opposite Serbian Branko Kovacevic, which was a step-up in competition. Kovacevic had a clearer picture of how he wished to deploy his offense on the feet and eased into over/under's at the first opportunity. Eischens allowed the position to mature just enough to wham a flash headlock that delivered four big points. Later in the frame, Kovacevic benefited from a passivity call, and the result was a near repeat of Eischens' win over Nelaj. Kovacevic locked gut — and Eischens stepped over once again and nearly secured a fall before Kovacevic flopped to safety.
Leading 6-3 in the second period, Eischens added to his margin by coming off of an exchange to pop a right underhook whilst leg-driving to dump Kovacevic down and out for two points. The Anoka-bred wrestler was in firm command and he knew it. He would also score again. With time a factor, Eischens plowed Kovacevic off the line from over/under's to net a step-out and eventually walked away the 9-3 winner.
The ride unfortunately ended for Eischens in the quarterfinal. An attempt at a throw from the over/under position against Emad Abouelatta (EGY) had seemed to suggest he was finding a rhythm but a passivity call not long after changed the complexion of the contest. Abouelatta capitalized in short order from par terre top by executing back-to-back cascading lifts, each good for four points, and the match was over. Abouelatta was edged by Alperen Berber (TUR) in the semifinal to dash any hopes of Eischens receiving a berth in tomorrow's repechage.
Lautt
It was a tale of two distinctly different matches for Lautt on Friday.
In the round-of-16, Lautt calmly and decisively put away Juan Diaz Blanco (VEN). The US World Team Trials runner-up asserted himself in style and locked his hands on a body attack just past one minute into the first period. As Lautt pursued his attack, Blanco attempted to counter-throw; it did not matter. The position was one-sided and Lautt simply crunched his lock and escorted Blanco to the tarp and onto his back. The signal for the fall arrived shortly thereafter.
One round later, Lautt struggled to get into a groove on the feet against Hayk Khloyan (ARM), although multi-point scores did not influence the outcome. Step-outs were the problem. Khloyan forced Lautt off the line a total of five times, with a fleeing caution on the American plus a takedown mixed in. Khloyan prevailed 8-0, but was victimized in the semifinal by Pavel Hlinchuk (AIN) 9-0, which eliminated Lautt from the tournament.
Perez, Moomey, & Scott
Perez did not surrender a single offensive point in his round-of-16 loss to Yildirim, who meets Kazakh Sultan Assetuly in tomorrow's gold medal final. It was, suffice it to say, a close to the vest affair with few actionable attempts and spurts of pummeling. Yildirim received passivity/PT chances in both periods, and Perez defended well both times; but could not quite break through on a score as time ticked away. When wrestling resumes in the morning, Perez will take on India's Umesh Umesh.
Moomey & Scott
Explosive lightweight Moomey requires only a little space to unleash a barrage of points but such opportunities were unavailable for him against Aibek Sabyrbekov (KAZ). Following the preamble, Moomey was chosen to hit the deck in par terre, and Sabrybekov converted two four-point lifts to sew up the victory. Romeo Beridze (GEO) decisioned Sabyrbekov in the next round and later made the finals.
Scott, appearing in his second World tournament in three seasons, was likewise kept off the scoreboard. Passivity and, subsequently, par terre were the issues that affected the Nevadan the most. Junior Benitez Ortiz (ESP) was gifted passivity/PT in the first period and rotated a gut to make the score 3-0. The same thing occurred in the second period. Scott — who was fighting to somehow compel attack lanes — got dinged again, and Benitez Ortiz rolled one turn to surge ahead 6-0. There was no further scoring in the bout and Benitez Ortiz was blitzed by Dmitrii Adamov (AIN) in the quarterfinal to officially eliminate Scott from potential contention for bronze through the repechage.
Day 2
The second group featuring five Americans will take the mat on Saturday morning along with Perez, who will start in the 67 kg repechage. Fresh out of the locker room for Team USA will be National Team member Camden Russell (55 kg, NYAC/MWC), Jordan Hamdan (63 kg, Michigan WC), '22 U20 World Teamer Payton Jacobson (77 kg, Sunkist/NTS), recent World rep Mike Altomer (87 kg, Curby 3-Style), and heavyweight prospect Kaleb Reeves (130 kg, Eastern Iowa WC). Their respective draws can be found below the results from Day 1.
Remaining Schedule
Day 2 — Saturday, October 28 (Russell, Hamdan, Jacobson, Altomer, & Reeves)
10:00am —  Qualification round
10:00am — Repechage (Day 1 athletes)
4:45pm — Semifinals
6:00pm — Finals/bronze-medal rounds (Day 1 athletes
Day 3 — Sunday, October 29
4:00pm — Repechage (Day 2 athletes)
6:00pm — Finals/bronze-medal rounds (Day 2 athletes)
2023 U23 World Championships
October 27-29 — Tirana, ALB
TEAM USA DAY 1 RESULTS
60 kg: Phillip Moomey (Spartan Combat RTC)
LOSS Aibek Sabyrbekov (KAZ) 9-0, TF
67 kg: Robert Perez III (Sunkist)
LOSS Mustafa Yildirim (TUR) 2-0
72 kg: Justus Scott (Army/WCAP)
LOSS Junior Benitez Ortiz (ESP) 6-0
82 kg: Tyler Eischens (CARTC)
WON Kelsi Nelaj (ALB) via fall
WON Branko Kovacevic (SRB) 10-3
LOSS Emad Abouelatta (EGY) 9-0, TF
97 kg: Cade Lautt (Tar Heel WC)
WON Juan Diaz Blanco (VEN) via fall
LOSS Hayk Khloyan (ARM) 8-0, TF
TEAM USA DAY 2 DRAWS
55 kg: Camden Russell (NYAC/MWC)
vs. Hassan Alharthi (KSA)
63 kg: Jordan Hamdan (Michigan WC)
vs. Rakhman Tavmurzaev (AIN)
67 kg: Robert Perez III (Sunkist)
vs. Umesh Umesh (IND) — repechage 
77 kg: Payton Jacobson (Sunkist/NTS)
vs. Kvicha Ananidze (GEO)
87 kg: Mike Altomer (Curby 3-Style)
vs. Matej Mandic (CRO)
130 kg: Kaleb Reeves (Eastern Iowa WC)
vs. Assylbek Zhanibekuly (KAZ)



Listen to "5PM55: Recapping Final X with Dennis Hall with words from Koontz, Braunagel and Hafizov" on Spreaker.
Listen to "5PM54: WCAP's Ryan Epps and a Final X Greco-Roman Preview" on Spreaker.
Listen to "5PM53: Northern Michigan assistant Parker Betts and USMC Captain Jamel Johnson" on Spreaker.
SUBSCRIBE TO THE FIVE POINT MOVE PODCAST
iTunes | Stitcher | Spreaker | Google Play Music
Notice
: Trying to get property 'term_id' of non-object in
/home/fivepointwp/webapps/fivepointwp/wp-content/themes/flex-mag/functions.php
on line
999