The United States is still waiting on their first World medal at the U23 level.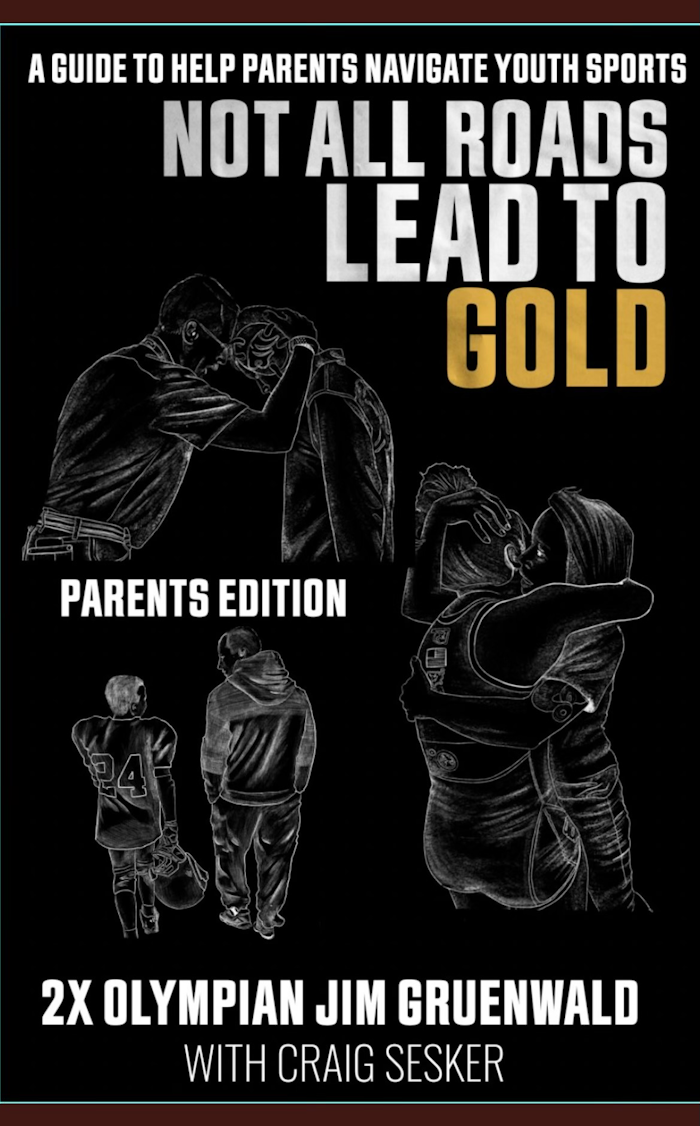 Repechage on the third and final day of the 2023 U23 World Championships began at 4:00pm local time from Tirana, Albania (10:00am ET) and streamed live in the US on FLOWrestling.
Team USA had two athletes ready to go on Sunday morning with both appearing in their respective brackets' repechage rounds. At 63 kilograms, Jordan Hamdan (Michigan WC) had lost to finalist (and eventual champ) Rakhman Tavmurzaev (AIN) on Saturday, while "Muscle" Mike Altomer (87 kg, Curby 3-Style) was defeated by the eventual silver of his weight class, Croatian Matej Mandic.
Hamdan had one obstacle in his way in order to advance to the bronze round — Pravesh Pravesh of India. Altomer's hill was slightly steeper, as he needed wins over Samvel Sargsyan (ARM) and Szymon Szymonowicz (POL) to qualify for the medal match.
Hamdan
There was no shortage of eagerness on the part of Hamdan as his repechage match against Pravesh got underway. He was moving with insistent pressure but would pay a price for his eagerness. Following a breakway from an exchange, Pravesh caught an advancing Hamdan with a short modified lateral to pick up four. They reset, and Hamdan and Pravesh duked it out with choppy movement that soon incited Hamdan to go off-balance. Passivity arrived almost as if on queue, in favor of Pravesh. The India rep locked for a gutwrench but Hamdan defended well and came awfully close to securing takedown points when he spun behind Pravesh just ahead of the whistle for intermission.
Trailing 5-0, Hamdan did not alter his tactics and resumed pursuing Pravesh in-tight. But — he was unable to latch onto an amenable tie-up or a static position that could potentially evolved into a scoring hold. Not that Pravesh was having much more success in that regard, but the officials still determined that Hamdan was passive for a second-straight period. Again, no follow-up points. Pravesh's attempt at a turn was stymied, and a reset was mandated. After the restart, Hamdan clasped high for a front headlock, which allowed Pravesh to commandeer the motion and finish with a four-point action, thus forcing a halt to the contest.
Hamdan was a successful wrestler for Hudson High School, for whom he earned four state titles. He was also a Fargo Cadet National champ ('16) and an All-American at the tournament two years later. In June, Hamdan navigated a crowded bracket to come away with the 63 kg spot on the '23 US U23 World Team.
Altomer
Altomer set out on his challenging path against Sargsyan and looked to wedge in a right underhook, but the tie-up did not materialize. A short drag on his part caused Sargsyan to reset his feet, but soon the pair were mired in a hip-to-hip position on the edge. Sargsyan was awarded two points following the sequence. A restart, and an Altomer headlock attempt that had all the makings of a slip was ruled a takedown for Sargsyan, who had covered upon impact. After another headlock try from the American, a time-out for ketchup was called. Altomer, whose nose was damaged, received assistance from the training staff and action resumed with Armenia leading 4-0. Shortly before the break, Sargsyan popped first whilst the duo were entangled in over/under's and executed a throw to gain correct hold points, thus putting Altomer in a 6-0 hole heading into Period 2.
It did not take long for the match-ending points to be scored. Altomer — who indeed had to operate with a sense of urgency — locked for a body attack; but the position was not set and Sargsyan adjusted for the land-on-top and four points were distributed to his tally. The final score was 10-0, and Sargsyan would not make it past Symonowicz in the next repechage round.
Altomer, 19, is in his second year of full-time Greco-Roman wrestling, a career pursuit which commenced with his enrollment at Northern Michigan University's National Training Site prior to last autumn. He has since moved to Colorado Springs, Colorado and is an athlete at the US Olympic and Paralympic Training Center. In addition to appearing in the U23 Worlds, Altomer was also on the US roster for the U20 Worlds and won a Pan-Am title in that age division, as well.
Notes:
The US went 5-13 at the 2023 U23 World Championships. Because the tournament is still in progress at press time, their rank in the final team standings is not yet official, nor are the placings for the group of athletes who competed on Saturday. That information will be updated in this space upon completion of the tournament.
Three of Team USA's victories were recorded via fall. The other two were decisions.
The US's total of five individual wins matches their previous high ('19 and '22).
When Tyler Eischens (82 kg, CARTC) earned his second win of the event on Friday, he became only the third American to record more than one at the U23 Worlds, joining Taylor LaMont ('21) and Peyton Omania ('22).
2023 U23 World Championships
October 27-29 — Tirana, ALB
TEAM USA FULL RESULTS
55 kg: Camden Russell (NYAC/MWC)
WON Hassan Alharthi (KSA) via fall
LOSS Adem Uzun (TUR) 8-0, TF
60 kg: Phillip Moomey (Spartan Combat RTC) — 19th
LOSS Aibek Sabyrbekov (KAZ) 9-0, TF
63 kg: Jordan Hamdan (Michigan WC)
LOSS Rakhman Tavmurzaev (AIN) 9-0, TF
LOSS Pravesh Pravesh (IND) 10-0, TF
67 kg: Robert Perez III (Sunkist)
LOSS Mustafa Yildirim (TUR) 2-0
WON Umesh Umesh (IND) 3-1
LOSS Artem Jeremejev (EST) 3-2
72 kg: Justus Scott (Army/WCAP) — 17th
LOSS Junior Benitez Ortiz (ESP) 6-0
77 kg: Payton Jacobson (Sunkist/NTS)
LOSS Kvicha Ananidze (GEO) 7-5
82 kg: Tyler Eischens (CARTC) — 7th
WON Kelsi Nelaj (ALB) via fall
WON Branko Kovacevic (SRB) 10-3
LOSS Emad Abouelatta (EGY) 9-0, TF
87 kg: Mike Altomer (Curby 3-Style)
LOSS Matej Mandic (CRO) 12-4, TF
LOSS Samvel Sargsyan (ARM) 10-0, TF
97 kg: Cade Lautt (Tar Heel WC) — 7th
WON Juan Diaz Blanco (VEN) via fall
LOSS Hayk Khloyan (ARM) 8-0, TF
130 kg: Kaleb Reeves (Eastern Iowa WC)
LOSS Assylbek Zhanibekuly (KAZ) via fall



Listen to "5PM55: Recapping Final X with Dennis Hall with words from Koontz, Braunagel and Hafizov" on Spreaker.
Listen to "5PM54: WCAP's Ryan Epps and a Final X Greco-Roman Preview" on Spreaker.
Listen to "5PM53: Northern Michigan assistant Parker Betts and USMC Captain Jamel Johnson" on Spreaker.
SUBSCRIBE TO THE FIVE POINT MOVE PODCAST
iTunes | Stitcher | Spreaker | Google Play Music
Notice
: Trying to get property 'term_id' of non-object in
/home/fivepointwp/webapps/fivepointwp/wp-content/themes/flex-mag/functions.php
on line
999