Kamal Bey (77 kg, Army/WCAP) won his first match in Belgrade but was stunned in short order by one of his bracket's better competitors in the following round. However, that man, '21 World runner-up Sanan Suleymanov (AZE), advanced all the way to the finals, which means that Bey is still with a chance to earn a medal and/or qualify the weight class for the Olympics.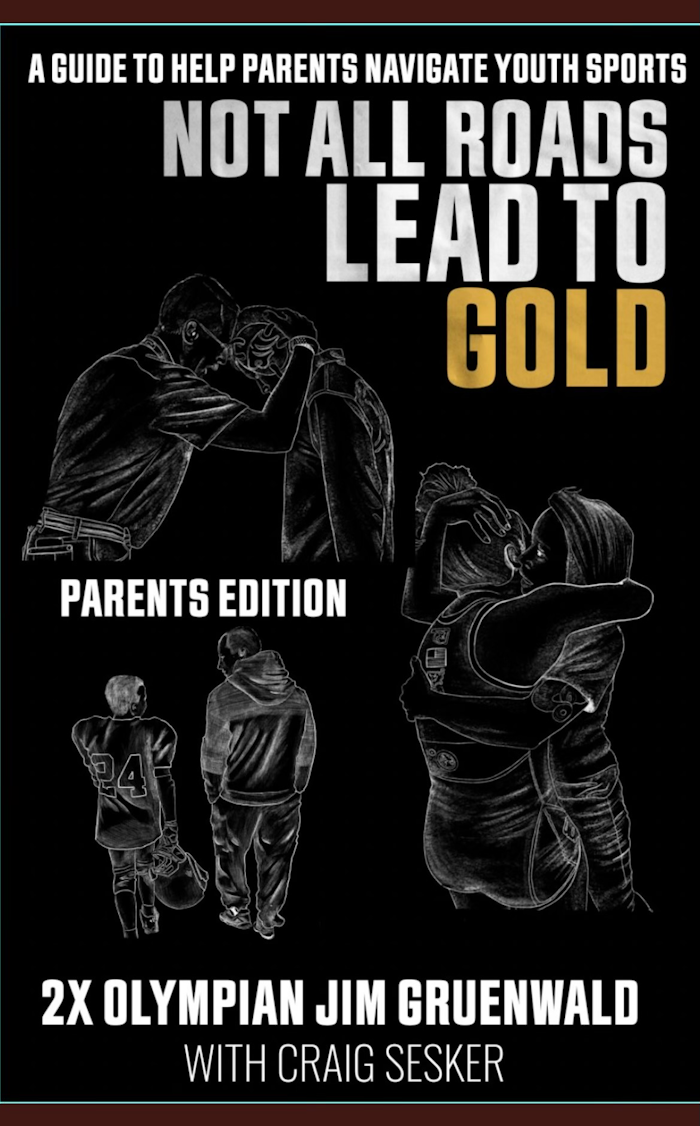 Day 1 of the 2023 World Championships began at 10:30am local time from Belgrade, Serbia (4:30am ET) and streamed live in the US on FLOWrestling.
Bey, 25, was one of four American Greco-Roman athletes to compete on Thursday. He was also one of three to have earned a win along with Brady Koontz (55 kg, TMWC/Dubuque RTC) and Cohlton Schultz (130 kg, Sunkist). "The Alaskan Assassin" Spencer Woods (82 kg, Army/WCAP) was defeated in his first and only bout by Belarusian Stanislaw Shafarenko.
Bey began all the way back in the initial qualifying round opposed by Fabio Dietsche (SUI). His signature athletic instincts were on display throughout, though scoring opportunities were rare. The whistle blew and on it went, with Dietsche working forward, if tentatively, but soon received the first passivity/par terre chance. He locked for a lift and went to hoist; but Bey deftly contorted and scrambled to cause a melee that saw Dietsche expose on the back-end. Back on the feet, and some intensity. Rather than try and lull Dietsche into a trap, Bey simply charged forth and coaxed a step-out point to jump ahead 3-1.
Up by two and having already been put down in the first period, Bey sauntered in Period 2 with requisite confidence. The action ebbed more than flowed, with Dietsche not managing much in the way of offensive measures and remained stiff enough to not betray vulnerabilities for Bey to exploit. But one would materialize, though it was not a multi-point score. There would also not be another passivity called. They were jousting hard with Dietsche controlling the zone as Bey's back was to the line. Sensing a step-out, Dietsche urged inside, but Bey matador'ed the motion and instead the step-out belonged to him — as did the eventual 4-1 decision victory.
One round hence it was Suleymanov, with whom Bey battled for gold in Hungary less than two months ago. That match was close and competitive, with Suleymanov prevailing 4-1 thanks in large part to a pair of passive points. On Thursday, it was, unfortunately for Bey, a different story.
They had barely begun working up a lather. Bey stalked from the outset and prodded towards Suleymanov. Perhaps he had wanted to assume a more aggressive posture after testing the Azer in Budapest. A darting attempt which saw Bey lower his level was met by a pivotal counter-score. The American had swooped upwards from his attack and found himself corralled by Suleymanov, who torqued his own lock to gain four points. Not desiring to let the position on the mat go to waste, Suleymanov then cranked a gutwrench to make the score 6-0. A reset, and right away Suleymanov had an arm drag that he used to pick up two more points along with the 8-0 VSU.
But as mentioned, Suleymanov ran the table on his side of the bracket, thus giving Bey a shot to take the long road to bronze or the Olympic qualification round. When repechage begins for 77 kilograms on Friday morning, Bey will face Jonni Sarkkinen (FIN). Two other stout opponents would follow in the form of Alexandrin Gutu (MDA) and Demeu Zhadrayev (KAZ), respectively. If Bey can get past this trio in the repechage, he will advance to the bronze round opposite '21 World Champion Malkhas Amoyan (ARM). A loss to Amoyan would not be the end for Bey. Rather, it would deposit him into a wrestle-off for "true fifth" — where a victory would result in 77 kg becoming qualified for the United States at the '24 Paris Olympics.
Koontz, Woods, & Schultz
Koontz's Senior World debut came with a win in the round-of-16 at the expense of Jeon Hyeokjin (KOR). It was textbook for the Wisconsin native. Koontz's best weapon, a gutwrench, was responsible. In the first period, Jeon was tabbed to go prone in par terre and Koontz took full advantage by cranking three turns for a big 7-0 lead. The score stayed that way into the second period when the passives flipped. Jeon had his own opportunity to make a dent, and did so by gutting Koontz for two points. It was still a four-point deficit, which put Jeon in desperation mode upon the reset. Try as he might, Jeon was unable to negotiate an actionable attempt and Koontz cruised 7-4.
Despite doing fine work with an underhook for much of the preamble against Denis Mihai (ROU), Koontz was dinged for passivity in the first period of the proceeding round against Denis Mihai (ROU). The match soon went awry. Mihai was trying to execute a lift using a high lock; as he attempted to finish the hold, Koontz reversed position with Mihai having exposed. Immediately, Mihai pointed to his leg, indicating that Koontz had committed a leg foul. The officials were already in agreement (though they did confer regarding the sequence), providing Romania with two caution points as well as another opportunity from top PT. Mihai opted for a reverse lift on his second try, and scored two correct hold points before re-locking to yield four more off the edge. The lift signaled the conclusion of the bout with Mihai moving on 9-0. He would be downed by Jasurbek Ortikboev (UZB) in the quarterfinal to eliminate Koontz from the competition.
Woods
Woods put together a strong performance in his meeting with Shafarenko and had his opponent on the ropes in the bout's latter stages. Shafarenko wrangled a two-on-one in the early going, leveraging the tie-up with vigor, but he was also not using it to open up attack lanes. Woods eventually fought for a different position and succeeded by sliding in a right-side underhook. The mat referee then selected Shafarenko to hit the deck in par terre. Woods wanted a reverse-lift and tried hard to create space to elevate — but Shafarenko effectively curled his hips towards the lock to earn a restart.
Passivity went 180 in the second period. From top, Shafarenko locked gut and rotated Woods once, and then again following a hip heist from the Army rep. Now down by four, Woods didn't wait until time was about to expire to increase his output. As soon as they reset, the strategy was to keep the pedal to the floor. Woods began showing Shafarenko different attack protocols beginning with a salto attempt. When that was stymied, he chopped high but then dipped down a touch, snapped, a went for another double-overhook throw that was ruled a slip. Shafarenko was wearing down — so on the next restart, Woods leapt behind in a flash and bullrushed a takedown to cut his deficit to 5-3.
The kitchen sink and everything else. There was no shortage of zeal in Woods' pursuit. In one instance, he broke off of an exchange and spun back towards Shafarenko's body. None of it was enough. Shafarenko was hanging on for dear life, and indeed he did survive to take the decision. Zakarias Berg (SWE) defeated Shafarenko in the round-of-16, which meant that Woods was out of the running for repechage.
Schultz
Difficult it is to get off to a better start than Schultz did against Marcel Albini (CZE) in the qualification round. He was working the ties with assertiveness, owning nearly each positional wrinkle whilst Albini struggled to compose his footing. Passivity benefited Schultz in the first period but two tries at a gutwrench came up empty. But fans in attendance, and those watching at home, were soon greeted by "The Big Push". After briefly attempting to latch a front headlock, Schultz kept the hold and drove Albini out of bounds — hard. Hard enough to force Albini off the raised platform. Schultz was given a warning, to which he responded by slightly nodding, and they reset. There was no further scoring in the frame and the US had the lead 2-0.
Albini was awarded the match's second passivity/PT chance but his lock fell apart, which allowed Schultz to reverse for a point and transition to a gutwrench. 5-1. The end was coming for Albini. Following the reset, Schultz managed to loop over the head with his right arm and connected on what is commonly known in folkstyle as a "cement mixer". He had done it previously in Greco-Roman competition. Albini was both pinned and tapping out due to his neck being cranked. The referee paused, the lights were undoubtedly growing dim for Albini, and the fall was called to propel Schultz towards a showdown with Romas Fridrikas (LTU) in the round-of-16.
One fleeting mistake dashed Schultz's hopes for a medal in '23. He had been looking to work from a left-side underhook when he decided to paw over the top of Fridrikas' left shoulder to ignite an off-balance. The off-balance did come to fruition — but Schultz had also tried to reach up for a front headlock, which left his body open for Lithuania to attack. Fridrikas hastily found a bodylock — and wedged his right knee against Schultz's left leg — and Schultz was in immediate trouble. There was no escape route available upon impact. Fridrikas held position on top of Schultz and the pin was officially recorded at :45 into the first period. '22 World silver Amin Mirzazadeh (IRI) edged Fridrikas 1-1 in the quarterfinal to stop Schultz from re-entering the tournament via the repechage round.
Day 2
The second day of Greco-Roman at the '23 Worlds will see Ildar Hafizov (60 kg, Army/WCAP), Patrick Smith (72 kg, Minnesota Storm), and Joe Rau (97 kg, TMWC) take the mat along with Bey, who is in the repechage. Wrestling resumes at 10:30am local time (4:30am ET) and can be viewed live in the US on FLOWrestling.
2023 World Championships
September 21-24 — Belgrade, SRB
TEAM USA DAY 1 RESULTS
55 kg: Brady Koontz (TMWC/Dubuque RTC)
WON Jeon Hyeokjin (KOR) 7-3
LOSS Denis Mihai (ROU) 9-0, TF
77 kg: Kamal Bey (Army/WCAP)
WON Fabio Dietsche (SUI) 4-1
LOSS Sanan Suleymanov (AZE) 8-0, TF
82 kg: Spencer Woods (Army/WCAP)
LOSS Stanislaw Shafarenko (AIN) 5-3
130 kg: Cohlton Schultz (Sunkist)
WON Marcel Albini (CZE) via fall
LOSS Romas Fridrikas (LTU) via fall
TEAM USA DAY 2 DRAWS
60 kg: Ildar Hafizov (Army/WCAP)
vs. Mehdi Mohsen Nejad (IRI) — qualification round
72 kg: Patrick Smith (Minnesota Storm)
vs. Kamil Czarnecki (POL) — qualification round
77 kg: Kamal Bey (Army/WCAP)
vs. Jonni Sarkkinen (FIN) — repechage rd. 1
97 kg: Joe Rau (TMWC)
vs. Filip Smetko (CRO) — qualification round


Listen to "5PM55: Recapping Final X with Dennis Hall with words from Koontz, Braunagel and Hafizov" on Spreaker.
Listen to "5PM54: WCAP's Ryan Epps and a Final X Greco-Roman Preview" on Spreaker.
Listen to "5PM53: Northern Michigan assistant Parker Betts and USMC Captain Jamel Johnson" on Spreaker.
SUBSCRIBE TO THE FIVE POINT MOVE PODCAST
iTunes | Stitcher | Spreaker | Google Play Music
Notice
: Trying to get property 'term_id' of non-object in
/home/fivepointwp/webapps/fivepointwp/wp-content/themes/flex-mag/functions.php
on line
999