The second morning of Greco-Roman at the Worlds produced three more individual wins for American athletes — but not one has advanced far enough to determine their own fates. A normally tough tournament that is altogether even tougher in a pre-Olympic Year was expected, and that is exactly what Team USA is encountering this year across the ocean.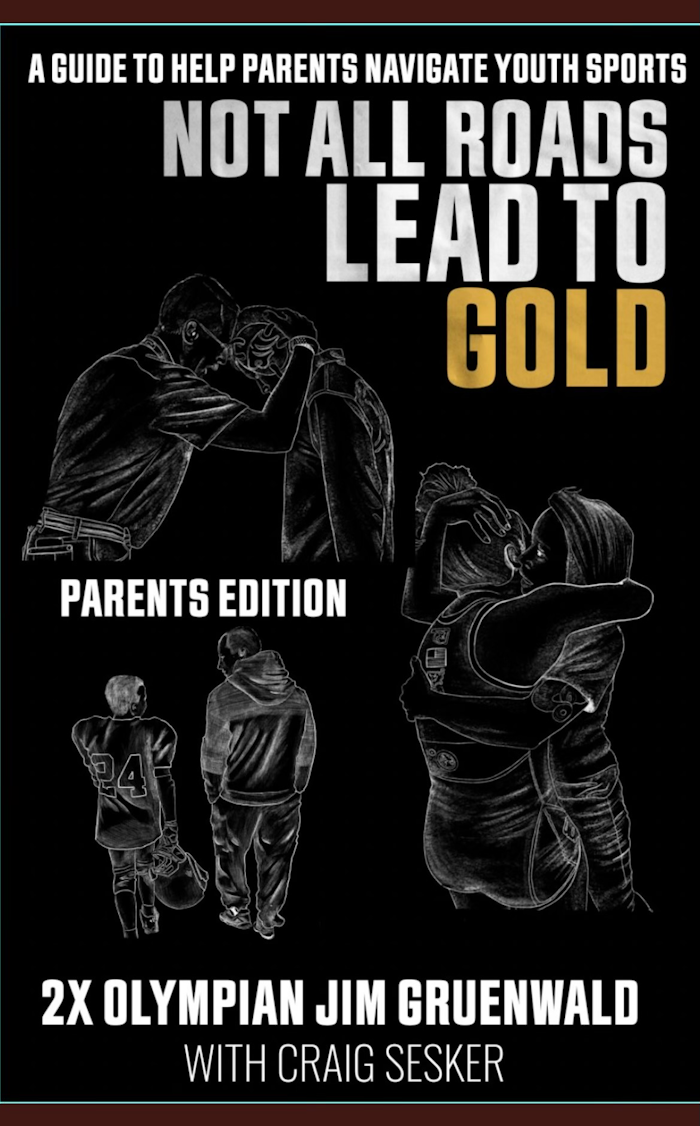 Day 2 of the 2023 World Championships began at 10:30am local time from the Stark Arena in Belgrade, Serbia and is streaming live in the US on FLOWrestling.
Three fresh faces went to battle for the Americans on Friday with one other, Kamal Bey (77 kg, Army/WCAP), alive in the repechage system. Both Patrick Smith (72 kg, Minnesota Storm) and Joe Rau (97 kg, TMWC) earned victories in their respective opening rounds, while Ildar Hafizov (60 kg, Army/WCAP) was defeated by multi-time U23 World medalist from Iran, Mehdi Mohsen Nejad. Bey — who started nicely on Day 1 prior to a loss against finalist Sanan Suleymanov (AZE) — downed Finnish representative Jonni Sarkkinen to temporarily remain in the hunt for bronze until a loss to Moldovan star Alexandrin Gutu put an end to his time in the tournament.
There is little doubt as to the degree of frustration Hafizov must have experienced during his time on target against Nejad. The rangier Nejad was able to gain control of a deep underhook on Hafizov's left-side, which was met by a reciprocating overhook. Whilst duking it out in the pummel, Nejad broke away in pain, accusing Hafizov of an unethical crank on the elbow joint. It was, to say, nonsense, but wrestling was halted for a few moments so that event training staff could tend to the Iranian. Passivity was soon a factor. The officials chose Hafizov to go down in par terre, an opportunity on which Nejad capitalized, in a big way, by achieving three gutwrenches in conjunction with a 7-0 lead.
Nejad had appeared to be struggling in the conditioning department entering Period 2 but still had the steam to doggedly fend off Hafizov's pursuits. Passivity did not play a role for the USA. Hafizov was visibly delivering more output; however, Nejad consistently assumed command of the zone long enough to keep from being rung-up. It was a curious set of circumstances, considering the automated perception of passivity calls. Yet, Hafizov was unable to find a clearing that might avail a relevant attempt and there was no further scoring in the contest. Nejad moved on via 7-0 decision and, at press time, is waiting for his semifinal showdown opposite returning World Champion Zholaman Sharshenbekov (KGZ). A victory for Nejad in that bout would provide Hafizov with a new lease on life in Saturday's repechage.
Update: Sharshenbekov defeated Nejad, which eliminates Hafizov from re-entering the tournament through repechage. 
Smith & Bey
Smith drew an opponent with whom US fans may be familiar — Poland's Kamil Czarnecki, who was vanquished by Alston Nutter (Army/WCAP) in the bronze round of the '19 Junior Worlds. Things did not start off so hot for Smith in this one but he made up for it in the end. Czarnecki caught a line on a tight arm throw that, at first, seemed to be defended by Smith before physics took over and four points were earned by Poland. Smith eventually fought his way to a reset and began pouring inside with purposeful pressure. He had Czarnecki doing the moonwalk — but he was also not gathering enough control of workable ties to the officials' liking. Therefore, Czarnecki was awarded with the match's first passivity/par terre chance and rotated one gutwrench to put Smith on the brink of defeat at 7-0.
The complexion of the bout changed once they returned standing.
With :24 left in the first period, Smith swam from a left underhook to a front headlock position and hustled Czarnecki down and off the line for two points. This, too, is also something with which American observers are familiar. And more was coming.
Early in Period 2, Smith bullied Czarnecki out of bounds again and trimmed his deficit to 7-3. Whereas earlier the popular Minnesotan was in dire straits, they had traded places — even though Czarnecki was the one ahead on points. The issue was attrition. Czarnecki was wilting under Smith's pressurized mechanics and did not have a response. Soon enough, another step-out, with a caution point attached to the call. A reset, and Smith had clung over the top on a front headlock. Czarnecki dropped for an apparent body attack but did not have the reserves necessary to do any damage. Instead, it was Smith who was ready to pounce. Which, he did. Upon the action, Smith adjusted and folded Czarnecki onto his back with the referee confirming the fall in short order.
The thrilling triumph elevated Smith to the round-of-16 opposite Ibragim Magomedov (KAZ) and a different twist looked to push the American ahead in the first period. When Magomedov was put down in par terre, Smith locked for a reverse-lift and, in one instance, was close to recording exposure points. But, no such points were availed and Magomedov defended to get a restart. Smith, as is custom, was on his horse in the hand-fight. The pair gobbled up real estate throughout the frame with offensive dynamics largely absent.
Passivity favored Magomedov in the second period. He made it worthwhile. Two gutwrenches along the single tick for the passive put Kazakhstan ahead 5-1. Smith got back to his feet and wanted to charge. He also did not want to go overboard, lest he risk giving Magomedov an easy score. So, he plugged away in search of a two-on-one while minding his feet. Then, wrestling stopped. The official gestured to Smith's head, which had been adorned by ketchup. A time-out was ordered, Smith got patched up, and on it went. Despite a feverish sense of urgency, Smith could not penetrate Magomedov's defenses en-route to a 5-1 decision loss. Magomedov was turned back in the proceeding round by Ibrahim Ghanem (FRA) to tie a bow around Smith's fourth World Championships performance.
Bey
Bey had a challenging journey in front of him on Friday morning. Just to get himself into the medal (or qualifying) argument, he would have had to get past Sarkkinen, Gutu, and '17 World silver Demeu Zhadrayev (KAZ). If successful, then it would have been an entanglement with '21 World gold Malkhas Amoyan (ARM).
He x'ed Sarkkinen off the list. A step-out point broke the ice for Bey before passivity on Sarkkinen doubled the margin. No reverse lock for Bey this time around, as he decided to go with a conventional gut. Sarkkinen stayed pasted to the tarp and a reset was ordered. Back standing, and Bey sharpened up on his angles but windows for scoring were hurriedly closed by Sarkkinen prior to intermission.
Bey used an overhook to take a shot on a headwrap early in Period 2, which Sarkkinen countered for a takedown. Follow-up from par terre was a non-issue to compel a restart. Any and all meaningful dynamics in the ties were the result of Bey's insistence, but Sarkkinen's own tactics were enough, in the officials' minds, to warrant a passivity on the US. Bey had little trouble defending against the lock but he had by then needed to score. It was not easy. Sarkkinen, unlike Smith's opponent Czarnecki, was not visibly displaying signs of wear. An exchange near the boundary is what did it. After a reset, Bey darted inside with the explosiveness causing Finland to go off balance. Bey wrapped the body and dumped Sarkkinen out of bounds. The call was for a single step-out point, which gave Bey an outright 4-3 lead. Shortly thereafter, Sarkkinen roped a headlock to which Bey responded by popping his head out and ambling behind for two more points. The Finland corner challenged the sequence, hoping for a slip call. It was not one. An extra point was then tabulated into Bey's column for what became a 7-3 win.
Next for Bey was Gutu, a match-up that was not only important due to its implications, but also for its stylistic differences. Gutu is patient and technically-skilled but can brawl, as well. Discovering how that approach might mesh, or clash, with Bey's was likely an intriguing proposition for fans who pay attention to such things.
True to form, Gutu wanted to absorb data from Bey, with both athletes reading one another's veiled tendencies through the preamble. They legitimately were squaring off and, in between, posturing, recognizing the power potential staring back at them in warped mirror images. Contact meant something in that regard, but neither were ready or able to commit to attempts. Passivity on Bey invited Gutu to try and take a bite out of the scoreboard with a reverse lift — but the American could not be moved. A dashing action from Bey came close to producing a major haul. He had managed to lock and lift Gutu, and carried the hold over to the edge, only to have Gutu land on his feet. The result of the effort was a step-out point. With less than a minute to go in the first period, Bey wrung loose off of a Gutu overhook at the line to collect a second step-out point as well as a 2-1 advantage.
But that would not be the last score of the period.
After they restarted, Gutu caught an attacking Bey in his arms and converted a takedown for a 3-2.
Bey's passivity/par terre opportunity in the second frame did not unfold in a manner that he would have preferred. As Gutu lied prone, Bey took too long to seat his lock, and Gutu exploited the pause to escape out from bottom. The score was 3-3, but criteria belonged to Moldova. It all led up to one of the most frenetic races to the finish in recent memory. Bey went all-out in his chase for another point. Gutu, in fine condition, kept up with the repeated charges but started to yield. Bey came extremely close on two particular occasions to garnering a step-out point — and Gutu somehow bounded back inside of the circle both times. Bey emptied his reserves in totality, but it was not enough to harvest a score. Gutu took the 3-3 criteria nod and was downed by Zhadrayev in the next repechage round. Bey officially finishes in 10th place at the 2023 World Championships.
Rau
Rau had previously defeated qualification round opponent Filip Smetko (CRO). Back in '21, the pair met in the Grand Prix Zagreb Open, a match in which Rau prevailed by dropping the boom with a front headlock. That same position helped the Chicago native against Smetko once again on Friday. Midway through the first period, Rau secured the hold and torqued Smetko to his back for two points. An additional two points were then distributed to Rau on the account of a Smetko caution, and the US had a 4-1 lead. And, that would be it. Rau kept the heat on as best he could in the second period — with Smetko adhering to a similar strategy. But passivity was not part of the picture through the last three minutes and neither athlete scored again, which paved the way for Rau to test out multi-time World/Olympic champ Artur Aleksanyan (ARM).
The match's first passivity/par terre, which went to Armenia, quickly put Rau in a precarious spot.
Rau had been doing quite well in the ties against Aleksanyan, eating up space inch by inch as he dug in on the hands and leveraged his feet and shoulders to take ground. He was the instigator. But — such tactics are not always what determines passivity, and so the officials decided that Rau should go down first. From top, Aleksanyan locked his gutwrench and turned Rau the requisite number of times to force a halt to the contest. Aleksanyan is in the semifinals versus Mindaugas Venckaitis (LTU). Should he win, Rau will be pulled into Saturday morning's repechage.
Update: Aleksanyan advanced to the World final, which pulls Rau back into the tournament via repechage tomorrow morning. Rau will first face Nicu Ojog (ROU); if he wins, the next opponent will be well-known Artur Omarov (CZE). A win over Omarov would then put Rau in the bronze medal round opposed by Venckaitis.
2023 World Championships
September 21-24 — Belgrade, SRB
TEAM USA DAY 2 RESULTS
60 kg: Ildar Hafizov (Army/WCAP)
LOSS Mehdi Mohsen Nejad (IRI) 7-0
72 kg: Patrick Smith (Minnesota Storm)
WON Kamil Czarnecki (POL) via fall
LOSS Ibragim Magomedov (KAZ) 5-1
77 kg: Kamal Bey (Army/WCAP)
WON Jonni Sarkkinen (FIN) 7-3
LOSS Alexandrin Gutu (MDA) 3-3 (criteria)
97 kg: Joe Rau (TMWC)
WON Filip Smetko (CRO) 4-1
LOSS Artur Aleksanyan (ARM)
TEAM USA DAY 1 RESULTS
55 kg: Brady Koontz (TMWC/Dubuque RTC)
WON Jeon Hyeokjin (KOR) 7-3
LOSS Denis Mihai (ROU) 9-0, TF
77 kg: Kamal Bey (Army/WCAP)
WON Fabio Dietsche (SUI) 4-1
LOSS Sanan Suleymanov (AZE) 8-0, TF
82 kg: Spencer Woods (Army/WCAP)
LOSS Stanislaw Shafarenko (AIN) 5-3
130 kg: Cohlton Schultz (Sunkist)
WON Marcel Albini (CZE) via fall
LOSS Romas Fridrikas (LTU) via fall


Listen to "5PM55: Recapping Final X with Dennis Hall with words from Koontz, Braunagel and Hafizov" on Spreaker.
Listen to "5PM54: WCAP's Ryan Epps and a Final X Greco-Roman Preview" on Spreaker.
Listen to "5PM53: Northern Michigan assistant Parker Betts and USMC Captain Jamel Johnson" on Spreaker.
SUBSCRIBE TO THE FIVE POINT MOVE PODCAST
iTunes | Stitcher | Spreaker | Google Play Music
Notice
: Trying to get property 'term_id' of non-object in
/home/fivepointwp/webapps/fivepointwp/wp-content/themes/flex-mag/functions.php
on line
999