Eventually, there comes a time when the talking stops. Sentences cease to begin with the words "what if". All of the questions, conversations, and ruminations from months prior no longer matter because the men assigned to do the actual work are finally called upon to punch the clock.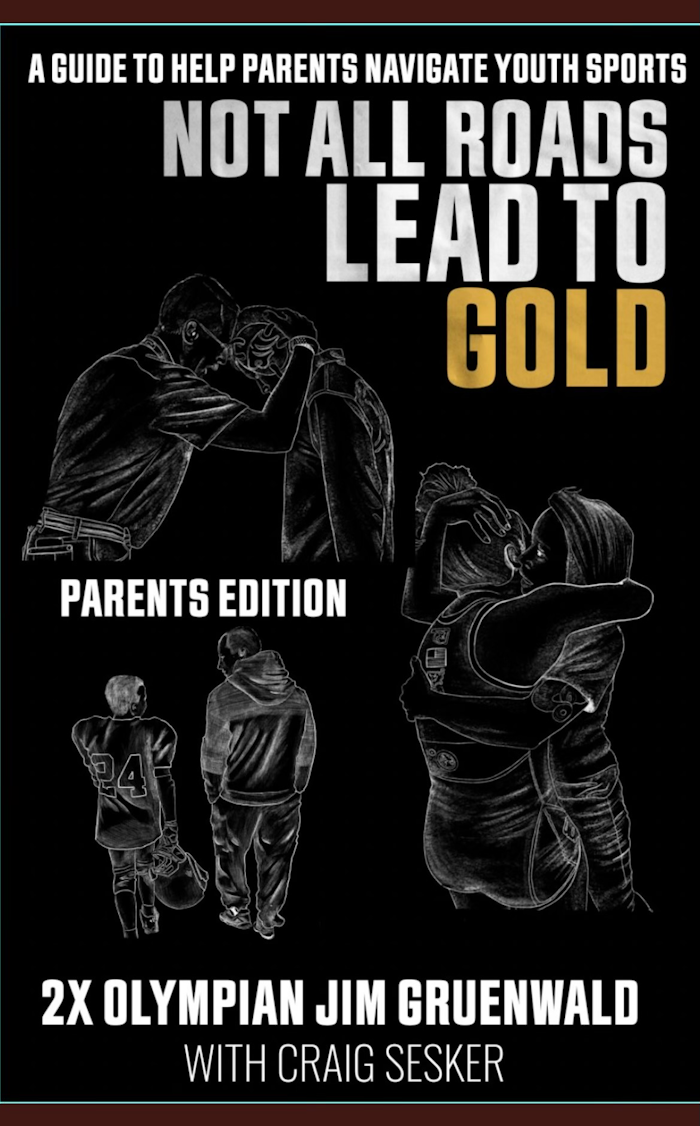 United States Greco-Roman General Manager Justin Ruiz knows intimately well what the job entails. Once upon a time — and not too long ago — he was one of them. He was among the special few who had a chance, or chances, to trudge into battle against the best wrestlers on the planet. Ruiz tasted success, in the form of a bronze medal from 2005. But he remembers the task-set as if it were pre-programmed deep into the recesses of his mind. The only difference is that, these days, his job is a little different, therefore so too is his pre-tournament checklist.
Ruiz is right now overseas with the '23 USA Greco-Roman World Team as they prepare for the onset of the World Championships coming up later this week in Belgrade, Serbia. His current location is interesting — Houlgate, France. The resort area in the northwestern part of the country has for the past week served as the US delegation's training and acclimation spot — and it will again next year for the Paris Olympics. But that's not on the agenda at the moment. Although the outcome in Belgrade for six USA athletes may directly affect '24, dealing with the concerns at-hand is by far and away their main athletic priority.
It has been a busy year for Ruiz, to say the least, and a challenging but encouraging one for the American wrestlers. From the frenetic nature of World Team selection tournaments in quick succession and getting through Final X…to the Hungarian Grand Prix, camp in Tata, and then back to the States for the last, big training gathering in Colorado Springs — there has not been a lot of space to reset and recharge. Some of that is going on in Houlgate, but whatever that is can best be described as a sort of calm before the storm. The shackles have been loosened for a few days though they will be tightened back up again soon enough. And then it will be time to let everyone off the leash.
Ruiz took a few minutes on Sunday evening, shortly after Day 2 of leg-wrestling wrapped in Belgrade, to provide a report on how Team USA has progressed throughout the summer as well as how they are doing now that the grand showcase is mere days away.
Justin Ruiz — USA Greco-Roman GM
5PM: You guys have been out there for the better part of a week. Have you yourself begun to acclimate to the time change?
Justin Ruiz: Yeah, I feel like I've acclimated pretty well. I have a system that I use. I take Tylenol PM. That usually puts me out. It lets me sleep enough; and if I do wake up in the middle of the night, I am able to fall back asleep. I feel kind of bad for Jake Fisher. He's my roommate. I guess that I've been snoring quite a bit, so I think I've been sleeping a little better than he has (laughs). But I've acclimated pretty well so far.
5PM: As a competitor, you became acquainted with what it is like to compete at the World Championships. You've in fact brought home hardware from the tournament. You have not been to a World Championships in a minute, and certainly not in the role you're in now. Now that the Team is only five or so days away from competing, do you get flashbacks at all? Do you encounter any of the same feelings you used to have when it was you who was getting ready?
Ruiz: Yeah. I mean, I think it's different. Now it is more thinking about what it is that the guys need and what can we do to help them, but it's still exciting as the tournament gets closer. It is still going to be time to compete and time for people to perform. You really just want the guys to believe in themselves and to have confidence when they go step out there so that they can give themselves the best opportunity to win. It's exciting on this side of it, as well. I think we have a great Team. The guys have been working hard. They have been putting the miles in this year by getting to competitions, getting that overseas experience, and going to training camps. I'm excited to see what they are able to do.
5PM: I thought that the Hungarian Grand Prix performance was in totality a very solid one for the US. The guys who were there and are on this World Team looked almost like you could see that they were ready to round into form during the last phase of the training block. It had also been a while since we've had a tournament like that in the summer. Did you think that Hungary helped set the tone coming after Team selection and before the major camp in Colorado Springs?
Ruiz: I think so. I think all of the guys wrestled tough. We had some guys wrestle really well. Even the guys who didn't advance far into the tournament had made improvements over the year and were getting after it. And during training camp, everyone was working hard. I think it was a well-timed tournament, and then also the training camp afterwards. It's a tough camp in Tata and, from what I heard, everyone there was doing pretty well as far as battling through and getting some good training in during that camp. I think it was good timing on the tournament, and I think where guys are at that things are coming together pretty well for them.
5PM: I talked to a couple of athletes after camp in Springs wrapped and it seems like there was a positive state of mind going on out there. What could you point towards insofar as the two most productive things from the major training camp at home?
Ruiz: Just having everyone together training, I think that was a positive. We didn't have the whole Team together at some of the overseas tournaments for one reason or another, but here we finally had everyone together and we were able to help give guys things they needed help with as individuals. The camaraderie was good for the Team, and the guys' effort was great. I'd say those were the two high points from camp.
5PM: (Spenser) Mango said that what he liked was that the training partners in camp were very encouraging and supportive of those who are on the World Team. I'd imagine that was a morale boost, as well. 
Ruiz: Yeah, I think everyone was there with the same mission. Even the guys who aren't on the World Team were there to help provide everything we needed. I'd agree with what Spenser said about that.
5PM: A lot of these guys know each other and have competed together before, but not all of them. How is the Team chemistry now that everyone is locked-in together with the homestretch in view?
Ruiz: I think the camaraderie is pretty good. I was actually thinking about how this morning that there was a group of guys playing basketball. Everyone is getting along. Everyone is competitive and wants to win but it is good to see when guys are getting together, playing a game and playing hard — but they can still joke around and be friends afterwards. No hard feelings. They can razz each other a little bit. So, I think the camaraderie is pretty good with our Team. Everyone gets along pretty well and they all want each other to succeed. I'm pretty happy with how everyone is gelling right now, how everything is meshing together.
5PM: We're on Sunday, September 17. The tournament begins Thursday. What do these next few days look like for you guys?
Ruiz: We're traveling to Belgrade tomorrow. We'll do a light workout tomorrow to get the travel out of everyone's systems. Then the next few days will be whatever people need individually to get their weights down and to be ready for the competition starting Thursday.
5PM: Will there be a moment coming up prior to the tournament when you and say, Herb House, bring everyone together for a speech, pep talk, or something of the sort? Or maybe it has already happened?
Justin Ruiz: I mean, I think it happens along the way. Any time we have the Team together, we just try to reiterate an importance of focusing on those little things, focusing on what they can do in the moment. It is about getting better every time they go out there, and to train with a purpose and compete with a purpose. I think it's just the message that we keep sharing with the guys as we go along. When we're together for practice, we'll do that, and then continue to share that with the guys.


Listen to "5PM55: Recapping Final X with Dennis Hall with words from Koontz, Braunagel and Hafizov" on Spreaker.
Listen to "5PM54: WCAP's Ryan Epps and a Final X Greco-Roman Preview" on Spreaker.
Listen to "5PM53: Northern Michigan assistant Parker Betts and USMC Captain Jamel Johnson" on Spreaker.
SUBSCRIBE TO THE FIVE POINT MOVE PODCAST
iTunes | Stitcher | Spreaker | Google Play Music
Notice
: Trying to get property 'term_id' of non-object in
/home/fivepointwp/webapps/fivepointwp/wp-content/themes/flex-mag/functions.php
on line
999