63 kilograms for the United States heading into the 2021 World Team Trials is not "deep", certainly not in terms of registrants. But the number of athletes scattered throughout a bracket is only one side of the discourse.
On the other side is a concept with which those inside of Team USA's insular Greco-Roman community are all too familiar: "Density" can be, and often is, as valuable as "depth".
Density is more important for the US program as a fresh Olympic cycle begins to materialize, and with the "World weights" once again open for business. The game of weight class musical chairs is about to commence, but it may only last for a short while. Eventually, athletes will settle into ranges of seeming comfort and proceed down their respective paths until it comes time to periodize qualifying for the next Olympic Trials. Bracket numbers have no choice but to fluctuate under the current system. Participation matters, and a higher number of competitors at a Nationals or Trials looks better on paper. More wrestlers, especially in American Senior Greco, is always encouraging.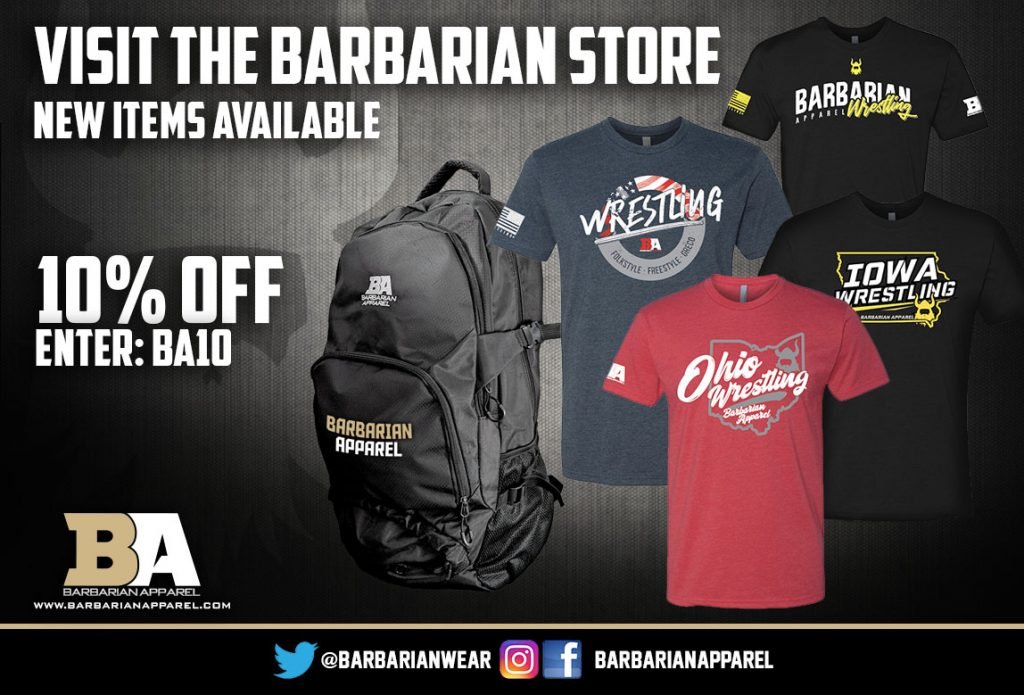 But well-populated brackets do not guarantee intense competition. In order to achieve a playing field worthy of selecting a World-ready representative, compression is more valuable. And if 63 kilos is anything in the aftermath of Tokyo, it is compressed.
2021 World Team Trials Projected Top-3 Seeds
Mike Fuenffinger (Army/WCAP) is reportedly in for 63. The two-time National champ and '20 Olympic Trials challenge runner-up may eventually drop back down to 60, but the schedule as it pertains to competition is all sorts of strange. Tokyo was less than a month ago. The Oslo World tournament is a mere six weeks away. For a high-caliber athlete like Fuenffinger — who was a training partner for both Ildar Hafizov and Alex Sancho in Nakatsugawa, and is therefore anticipated to be in tremendous condition — the unusual timing offers options. He can use 63 as either a slight rest from weight-cutting or as a testing ground for '22. Whatever Fuenffinger's primary motivations are, the one guarantee is that many presume he will be in the running for the World Team spot. Considering his ability and experience, such a thought is certainly not a reach.
Right there with Fuenffinger is "Wildman Sam" Sammy Jones (NYAC/UVRTC). They have a history. Fuenffinger decisioned Jones in two consecutive Open finals and, because they just cannot seem to avoid one another, faced off with National Team honors on the line at the Olympic Trials, which saw Fuenffinger ultimately prevail following a swarm from Jones that had appeared to put the latter in the driver's seat. Such is the longtime approach for the Northern Michigan product. Jones — lauded by fellow athletes, coaches, and fans for his risk-heavy offense — does not and will not "button it up" against any opponent in any round of any tournament.
Should the entries fail to expand prior to the seeding meeting in Lincoln, Fuenffinger and Jones will occupy #1 and #2 in the bracket,respectively. '21 U23 World Teamer David Stepanyan (NYAC/NTS) will, if those coaches whose passion for debate is trumped by logic, swoop in nicely at #3.
Stepanyan has made a name for himself as a raging competitor. That doesn't mean he exhibits reckless, brawling ferocity on the mat. It is more of a commentary on how he seriously he prepares, how focused the drive to succeed grows in the face of adversity. On the mat, Stepanyan is deliberate, purposeful. Physically, he is all arms and legs; but the attack plan calls for prowling angles, drags — and, if need be, hustling scrambles to pick up points should the action dictate a slight flair for the unconventional. Although Stepanyan does have the U23 Worlds on his mind, he was the National runner-up to Randon Miranda (Rise) at 63 in April. Miranda will not appear in this weight class in September, but Stepanyan holds a disdain for losing that is so severe it is easy to picture him fighting to the death to earn a place on this Team just to make a statement on the domestic Senior circuit.
The Contenders
Dylan Gregerson (UVRTC)
'21 U23 World Team
'20 U23 National Champion
'19 U23 Trials runner-up
'18 Junior Trials runner-up
"Greco's Son" was defeated by Stepanian via third par terre in the Olympic Trials Last Chance Qualifier, which was undoubtedly a heartbreaking loss for him. He then wrestled all the way back for third, thus earning a "true second" bout that ended in a decision loss to Miranda. Two months later, Gregerson made the U23 Team, and ever since has been training in earnest for that World event. A highly-valued part of the program and, despite relevant credentials quickly accumulating, still seen as a prized prospect. It makes sense: Gregerson devotedly invests in his own progress and it is evident in each subsequent tournament.
Chayse LaJoie (Spartan Wrestling RTC)
'21 Junior World Team
'20 Junior National Champion
2X Fargo National Champion
That LaJoie has at least registered for the Senior Trials should provide a boost of encouragement for those who might have questioned his long-term aspirations. The Junior Worlds did not pan out how he had hoped, though that was also the case for all but one of his Teammates. The US needs LaJoie to remain engaged, at every available level. His quickness, conviction, and superb overall mechanics are complemented by a knack for timing that is missing from many of his domestic contemporaries. Now that LaJoie has had his first major overseas experience, improvements everywhere else are bound to appear soon.
We Rachal (IRTC)
'21 Nationals 3rd place
'18 Junior Fargo runner-up
One of several on the scene who attends a Division I school (University of Illinois), Rachal profiles as an eventual full-timer. Has already put on display offensive might that will, with some time, translate even more effectively when buoyed by hardened hand-fighting skills (and less motion to navigate positions). There is an "it" factor with Rachal. His style thus far is not just about the scoring prowess most notice. In what is still a small Senior sample size, Rachal has shown a willingness to bow up and respond to adverse in-match situations. Mixing dynamics with a zeal for the brutal combat Greco has to offer could elevate him. Quickly.
Corbin Nirschl (MWC)
'21 Nationals 4th place
'20 U23 Nationals 3rd place
Nirschl, aka "The Quiet Man", stands on the foundation of a skill-set suggestive of tremendous potential. He is a balanced athlete. Gritty but capable of explosiveness; plays it tight yet without fear of taking worthwhile risks. Though, definitely an American who may benefit greatly from time overseas. Nirschl — who should be in the argument next month — is in danger of becoming too influenced by domestic competition (where the pummeling is ferocious but the par terre lacks polish). On or near the same scope technically as the more established names, and can challenge them positionally because he rarely lets his legs go static. Strong. A promising package to be sure, but one who could use some international seasoning.
Mason Lewis (PA)
Two Senior tournaments is not enough from which to derive a fair, meaningful impression. Rachal would fit that description, too, except for the fact that his age-group participation was rather pronounced. Lewis? He's a newbie of the highest order compared to everyone here. Which is fantastic. We'll always take more Mason Lewis's. Eight matches into his Senior career (Last Chance in March, Nationals in April) and what you've got so far is a physically viable individual who likes to headlock, has good hips, excellent stamina, and loads of gameness. On the flipside, every and anything else from a technical aspect is bone raw. In his bouts from the spring, Lewis was clearly, visibly, learning as he went along. Either his legs were just fine, or they were perched back and stagnant. An attention-getting first contact…he didn't have one. PT bottom, extremely vulnerable. All of the above are correctable in the proper environment. Lewis can be taught. What cannot be taught is zeal for this discipline, which he eagerly demonstrates.




Listen to "5PM50: Mr. Fantastic Benji Peak" on Spreaker.
Listen to "5PM49: Robby Smith on coaching, fatherhood and mentors" on Spreaker.
Listen to "5PM48: Austin Morrow and Gary Mayabb" on Spreaker.
SUBSCRIBE TO THE FIVE POINT MOVE PODCAST
iTunes | Stitcher | Spreaker | Google Play Music
Notice
: Trying to get property 'term_id' of non-object in
/home/fivepointwp/webapps/fivepointwp/wp-content/themes/flex-mag/functions.php
on line
999