It is nothing new to Cohlton Schultz (130 kg, Sunkist). On September 21 — six days before his 23rd birthday — Schultz will compete in his seventh World Championship tournament. In other words, he has already appeared in more World events than could ever be availed to him at the NCAA Division I level. That is a lot of experience at such a young age, and all the more encouraging considering that he has yet to come remotely close to approaching his athletic prime.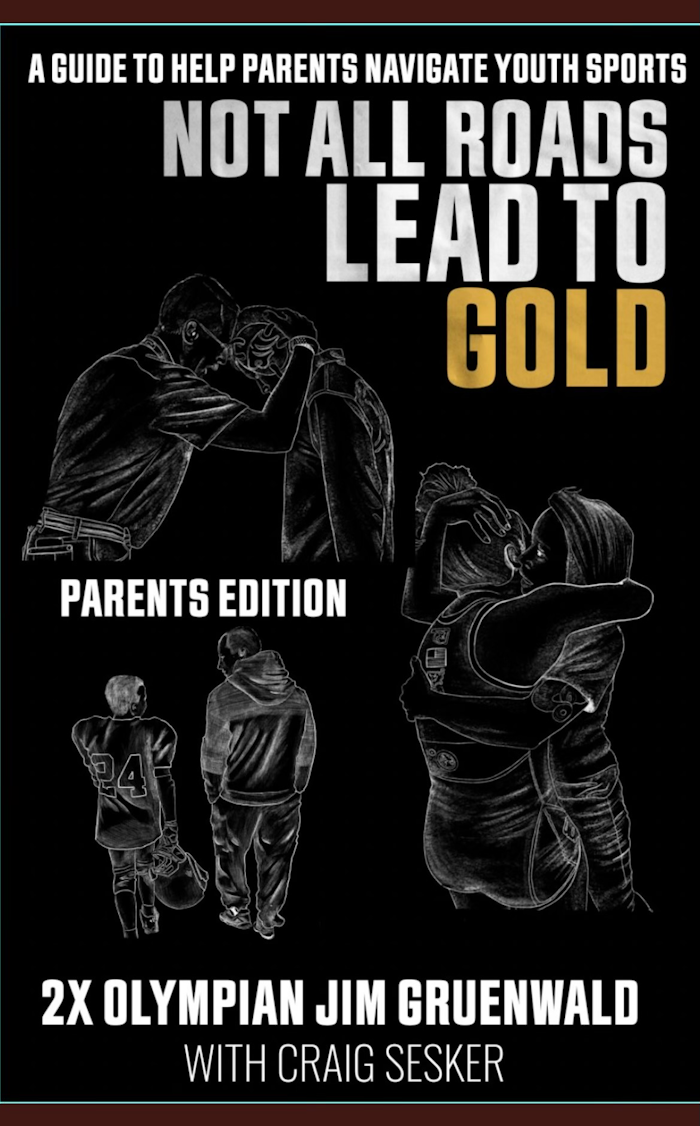 Still, he lugs around the burden of attracting attention. That's what happens when a wrestler is preceded by a long list of achievements. Schultz, as most are aware, won a Cadet World title in '17, took bronze as a Junior in '18, and silver in '19. He has made the final of each and every US Senior Trials event for which he has been eligible since ascending onto the domestic top tier  — and in just four years, claims four National crowns. He is also in the last phase of preparation for his third-straight Senior Worlds. Add in how he was an NCAA Division I runner-up in '22 and an All-American again this past college season — and combine all of that with his dominance as a high schooler — and you get why lofty expectations follow him wherever he goes.
None of this matters to him as much as it does to those who watch him work.
Schultz is, and has been since his early age-group days, a forward-thinker. He wants to keep things moving, but not in a manner that suggests indifference with regards to his keynote accomplishments. It is more that he simply loves competing, loves the sport, and uses prior successes as datasets for improvement. Because he cares so deeply about just being able to compete well, Schultz does not take for granted the ability and opportunity to figure out ways to grow in either his skill-set or understanding of what it takes to conquer new objectives. To him, that's pretty much the point of the whole thing. He has objectives and wants to reach them, but not at the expense of obscuring the sheer enjoyment of wrestling itself.
So, here he is, less than two days out from departing Colorado for France, where the USA Greco-Roman World Team will acclimate a little, train a little, and then head over to Belgrade to conduct business like professionals. Schultz knows this routine quite very well. He likes it, to a degree. No one gets a charge out of being stuck on a long cross-Atlantic flights and having to shake loose the effects of jet lag, but knowing that there is the chance for a World medal as well as qualifying the weight for the Paris Olympics makes it easier. Once in-country, he will adapt to the temporary rhythms put in place and soon toss on the blinders. His bracket is loaded, especially this year, and the hitting, pushing, and pummeling will demonstrate how serious of an endeavor it is that which lies before him. He likes that, too. He is accustomed to it.
It is nothing new to him.
Cohlton Schultz (130 kg, Sunkist)
5PM: You're one of the more well-known wrestlers in our country and people often want a piece of you. You do have a couple of social media accounts, yet very rarely use them. I find that both admirable and interesting. But I was also wondering why that is. 
Cohlton Schultz: I don't know if I have a great answer for you. I don't know, I guess that I've really never cared for everyone to know what I'm up to. I mean, I spend a lot of time on social media looking at memes and stuff. The people I invest in and know what they're up to, and know what I'm up to, are the people I talk to everyday. I don't need to be sharing with the whole world everything, I guess.
5PM: As a heavyweight yourself, who are some of your favorite international heavyweights/upper-weights to watch?
CS: Yeah, definitely Riza (Kayaalp). I like watching Riza. I don't know if it's because we both have similar builds. There has been a joke recently. Every time I see him, he comes up and tells me that we look like brothers. So him and I are kind of becoming buddy-buddy but I like watching him, for sure. That's not a hard thing to do. He is one of the top guys always, but he's one of my favorites.
Man, you'd be impressed by how little I really do watch, though. Outside of him, most of the other top guys I've had a match with at this point. I don't really watch anyone else, because most everyone else I'm itching to beat. Same with Riza. I like watching the way he beats people up, too. If I had to pick a favorite guy to tune in for, it would probably be him. I remember watching the Dave Schultz Memorial every year growing up and I would always watch Dremiel Byers. He was one of my favorites. I'd watch him torture guys. Watching Joe Rau is pretty fun, too, with the way he tears people up with that two-on-one. But you'd be surprised by how little I follow some of the guys.
5PM: In the middle of a college season at Arizona State, do you at all keep your fingers on the pulse of what is going on in this sport internationally?
CS: Yeah, I'll follow some tournaments. I'll look at results. But in my eyes, none of it really means too much until it is like the next few weeks as we're getting ready for the World Championships. The World Championships are the culmination of it all. Outside of that, I'll look at results and I might be surprised by someone beating someone else. But I don't sit down to watch and follow every tournament every weekend.
5PM: You've been doing this since you were very young. At this stage of your career, a full-fledged Senior athlete as well as top collegiate competitor, is it different at all transitioning back into Greco following scholastic season?
Cohlton Schultz: I'm lucky. My coaches help me out a lot. Between ASU coaches and USA Wrestling coaches, they give me all sorts of great tools, set me up for great camps to make the transition go pretty easy back-and-forth. Figuring out how to wrestle both styles isn't the hard part. Figuring out how to squeeze in the right kind of rests and breaks is probably the hardest part. I'm only 22 but I'm still feeling the difference of not being a 17, 18-year-old kid where I could be 'go, go go' nonstop for years and years. I'm definitely starting to feel the need to mix some breaks in here and there. That has really been the hardest part with balancing the both of them. Wrestling overseas in the middle of the college season hasn't been too bad, but finding breaks between the two is a struggle.
5PM: Last year was one type of World Team camp. This year was a different type of World Team camp. Some different faces. I wouldn't exactly call them "new". If you could compare the two, how much different was this year's summer training block for you?
CS: For me personally, I know that this time around I'm going into the World Championships definitely a lot stronger, in better shape, and I feel more put-together as a wrestler. For sure. It feels a world's different than it did last year. So, I'm excited about it. It feels good. It was more accustomed to what I would want for my own training if it was left up to me, for sure.
5PM: You go to Hungary and wrestle the Iranian (Aliakbar Yousofiaahmadchali), with a ridiculous caution at the end of that match. You're overseas for a bit there, and then you come back to hit the hard phase of training camp back home. When you did return to the States, were there specifics that you wanted to workshop? Or is that time more just about continuing to build your shape and what we'll call your "tactical mindset" for the World Championships?
CS: Yeah, the match out there (in Hungary) didn't go how I wanted it to. It was tough losing to that guy again. He was the one who beat me in the World final at Juniors. That's frustrating. The most frustrating thing for me is that, over the past year or whatever, the refs have been making this huge deal about how if you're not meeting chest-to-chest and you put your head down, you're immediately getting called. I'm seeing this, and then it gets reffed a different way. Like the following match, he does the same exact thing and then they penalized him for it. It's a little frustrating to see it go like that.
I think my biggest takeaway is that it's pride or whatever stopping me from gaming the system the same way these guys are. I have it in my head that I have to win one way rather just take advantage of how the rules are. It's a little frustrating, but it is recognizing that winning matches is what matters. Sometimes, it is not about how you catch the leprechaun, what matters is that you get the pot of gold. Just figuring that out, accepting that, and then getting better at scoring points in every way.
5PM: You've spent your athletic life in this sport and you're still obviously very young. You've accomplished a lot but you still have a lot more left to accomplish. I'm sure you encounter younger wrestlers, be them high schoolers or middle schoolers, and stumble upon a kid or two who kind of reminds you of yourself. What type of advice do you dole out to younger wrestlers who might be trying to more or less follow in your footsteps?
Cohlton Schultz: If I were talking to a guy who is trying to come up, the biggest advice I'd give is to do what you love. It might not always make sense to everyone else, but if you're doing something that you love and working as hard as you can to be the very best at it, then I think you're on the right track. Surround yourself with the right people to help you reach your goals and make the best out of every day.


Listen to "5PM55: Recapping Final X with Dennis Hall with words from Koontz, Braunagel and Hafizov" on Spreaker.
Listen to "5PM54: WCAP's Ryan Epps and a Final X Greco-Roman Preview" on Spreaker.
Listen to "5PM53: Northern Michigan assistant Parker Betts and USMC Captain Jamel Johnson" on Spreaker.
SUBSCRIBE TO THE FIVE POINT MOVE PODCAST
iTunes | Stitcher | Spreaker | Google Play Music
Notice
: Trying to get property 'term_id' of non-object in
/home/fivepointwp/webapps/fivepointwp/wp-content/themes/flex-mag/functions.php
on line
999