Despite performing extremely well in their respective introductions to World-caliber competition, both Landon Drury (63 kg, Betterman Elite) and Wyatt Voelker (87 kg, Panther WC RTC) were defeated in their bronze-medal matches on Saturday and finished in fifth-place. The combined performances of the two combatants represented the highlight for the American roster.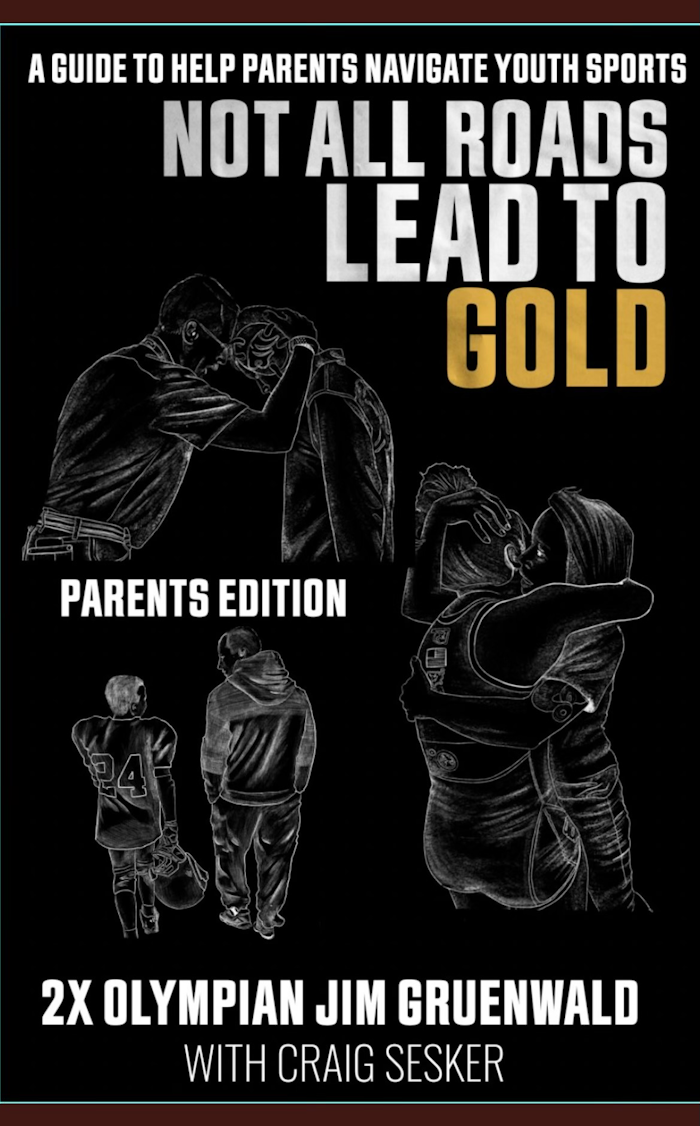 The medal rounds on Day 2 of the 2023 U20 World Championships began at 6:00pm local time from Amman City, Jordan and streamed live in the United States on FLOWrestling.
Facing Dinislam Sagitzhan (KAZ), Drury prodded into the ties at the whistle, his intensity immediately increasing upon first contact. He was trying to wrangle Sagitzhan at the wrists and forearms as they jousted early for position. Sagitzhan, for his part, was content to try and create a wedge by keeping elbows-in, but neither athlete were gaining much in the way of workable opportunities. The official, who had already been gesturing, called Drury for passivity, which was confirmed in short order. From top par terre, Sagitzhan locked a gutwrench and rotated Drury four times to earn the points necessary for a stoppage.
Despite the loss, it was an overall sparkling effort for Drury in Amman City. On Friday, he decimated Suhub Alhasanat (JOR) via VSU, fell in a close match to eventual silver Zhantoro Mirzaliev (KGZ), and earlier this morning defeated Ukrainian Vasyl Myshanych. Drury is trained in Colorado Springs by former Senior stars Joe Betterman, Max Nowry, and Mukesh Khatri.
Voelker
Those who understand the international landscape likewise recognized the situation facing Voelker in the bronze round. While the Iowan had already conducted business with four experienced, World-level athletes in Amman City, his opposition with hardware on the line might have been better than them all — namely Vigen Nazaryan, who won a World title last year and is a sincere prospect for powerhouse Armenia. Nazaryan was barely defeated by Mahmoud Choubani (IRI) in the semifinal (a do-nothing 1-1 criteria loss), which would have been surprising if not for Choubani's own quick-rising career.
Timing is often the difference among athletes, more so than even technical knowledge, and Nazaryan demonstrated as such when he created just enough pressure-release to attack Voelker with a duck-under high-dive to score a pair of points. Voelker defended the incoming lift attempt as well as is reasonable, since the lock did jolt loose — but Nazaryan was still able to rotate and earn correct hold score. As was the story for Voelker both yesterday and this morning, physicality was not just a style but a tactical expression. He eagerly busied up the shoulders and head of Nazaryan, whose advanced footwork and blending into a variety of positional angles kept the rhythm. Voelker would not have the nuanced feel to play that game, but he kept Nazaryan honest by pounding inside and occasionally snapping and flinging in the hand-fight. He had also caused consternation for the Armenian by not being shy with his head.
Passivity was called on Voelker before the midway part of the second period, and once again Nazaryan looked lift and had to settle for correct hold points. Still, the score was 7-0, one mere point away from a VSU. To his credit, Voelker did not go into panic mode. Instead, he plugged along looking to transform the hand-fight into potential scoring lanes. The problem was that, with such a commanding lead, Nazaryan met the pressure and eased off in nearly each miniature exchange, which disrupted Voelker's balance as well as ability to attack. As the match ebbed towards its conclusion, Nazaryan apparently had grown frustrated by Voelker's considerable aggression, and pawed at the American's face, leading to a brief space for posturing. They reset, with less than :10 on the clock, and Nazaryan had the decision victory whilst Voelker officially closed out his first World Championships in fifth place.
The Day 2 Contingent
As reported previously, Michigan State athlete and '21 U17 World Teamer Braden Stauffenberg (72 kg) was the lone member of Team USA's second group to earn a win on Saturday. And what a win it was.
Stauffenberg operated against Omar Ali Daraghmeh (JOR) in the qualification round and bulled forth to break the tension. Ali Daraghmeh tried to rope an arm throw, but Stauffenberg saw it coming and crept behind to cover for takedown points off the edge. Soon after the reset, Stauffenberg had a lefty underhook as Ali Daraghmeh went for a bodylock. Stauffenberg landed on top, initially; but the Jordanian followed through with the maneuver and came away with four points. A review of the sequence then resulted in Stauffenberg being cited for a leg caution, which not only provided Ali Daraghmeh with two more points but a chance from par terre top, as well — but he could not score from the position and a reset was mandated.
Back standing, and there was Stauffenberg with another left-side underhook. He walked the hold forward enough to coax Ali Daraghmeh out of bounds to make the score 7-3. After the reset, Stauffenberg found a clearing to wrap the body and torqued Ali Daraghmeh to the mat. The action was instantly good for four points, but Ali Daraghmeh was not going anywhere as Stauffenberg held position to pick up the fall. Turkey's Muhammed Gocmen defeated the US rep in the next round, and was himself downed by Hungarian Levente Levai to eliminate Stauffenberg from potential contention for bronze through the repechage.
Black, Adams, Altomer, & Bartelt
'22 U20 World Team member — and '22 US Open runner-up, as well as uber-promising prospect — Max Black (60 kg, NMU/NTS) went to battle with an athlete he faced in this very tournament last year, Koto Gomi of Japan. In that bout, which occurred in repechage, Gomi surged to a 4-0 lead in the first period before coming away with a VSU in the second.
Unfortunately for Black, history repeated itself on Saturday.
Gomi scored two from an arm-throw-correct-throw early in the first period and subsequently managed to turn Black with a high gut from par terre. In the second period, Gomi unfurled another arm throw and leveraged the attempt to swim behind for a takedown. He then followed with a lift that hauled in four points, thus signaling the end of the contest. Gomi was defeated by Amirreza Dehbozorgi (IRI) in the quarterfinal to oust Black from the event.
Joel Adams, the tremendously-talented Nebraskan who emerged with gold from the U17 Worlds a year ago, was downed in a close match by Artur Jeremejev (EST) in the qualification round. Jeremejev flung an opposite side arm throw off of a dueling two-on-one to break the ice — and would soon earn three more points when his chance from passivity/par terre welcomed in a lift that garnered two from exposure. Late in the match, Adams was mired in an over/under and eventually spun to a takedown. Time was running out and he needed at least two turns or a four-point lift. Neither came to fruition as Jeremejev held on for the 5-2 decision ahead of being defeated by Adams' fellow '22 U17 World champ Gaspar Terteryan (ARM) in the round-of-16.
Altomer & Bartelt
The first of two World Championships this year for "Muscle" Mike Altomer (82 kg, Curby 3-Style) included only one match. The New York native had a bye to the round-of-16 where he met up with Mahmoud Ibragim (EGY), whose ability to counter was responsible for his only points of the bout. Altomer had reached for a headlock that did not land, allowing Ibragim to cover for two points and convert a gutwrench for two more. Altomer bashed into a body attack late in the period and essentially carried Ibragim all the way to the edge and brought him to the tarp. The two points from the action represented the limit to Altomer's points yield, and there was no further scoring in the match. Ibragim fell to Data Chkhaidze (GEO) in the quarterfinal, which cut short Altomer's time in Jordan.
Sawyer Bartelt (97 kg, Gladiator WC) found himself standing across a familiar opponent in Juan Diaz Blanco (VEN). They had initially encountered one another this past June at the U20 Pan-Ams, where in the final Blanco won by decision. There was not much action of which to speak through most of the rematch, with Blanco held to a mere passivity point lead heading into the break. When the passives 180'd in the second period, Bartelt locked for a reverse lift but then brought his clasp up for an apparent chest wrap. Blanco rose to his feet with the attempt, to which Bartelt responded by arching for a throw. The Venezuelan was originally given a point and his corner challenged looking for more from the exchange. The call was upheld, however, and Bartelt owned a 2-1 lead. But towards the end of the match, Blanco navigated to a right-side underhook and plowed forth, ultimately throwing-by the hold near the boundary to snare a step-out point. Criteria was his. Although Bartelt efforted for relevant, scorable positions through the remainder, Blanco's defenses were not compromised and the American had dropped a tough decision via criteria. Blanco was mowed down by Rostislav Corali (ROU) in the quarterfinal to dash Bartelt's hopes of re-entering the tournament in tomorrow's repechage.
Notes:
At press time, the United States sits in fifth-place with 34 points behind Iran (105), Kyrgyzstan (60), Kazakhstan (42), and Georgia (39). That will not hold as India (33 points) has one wrestler in tomorrow's final and another in repechage, while Turkey (26 points) also has a finalist.
Team USA's combined individual record at the 2023 U20 World Championships is 9-13, with four of the victories coming via stoppage (two VSU, two falls).
The '23 U20 World Championships was the World debut for five members of the roster (Drury, Matthews, Altomer, Voelker, and Bartelt). Silvis had not previously competed in an official World Championships but did place first at the '19 World Combat Games in Budapest (Adams earned bronze at the same event).
Placings are listed next to each athlete; official placings will be updated for those from the Day 2 segment tomorrow.
August 18-20 — Amman City, JOR
TEAM USA FULL RESULTS
55 kg: Zach Silvis (PINnacle) — 8th
WON Dzianis Vitaroi (AIN) via fall
LOSS Ali Ahmadi Vafa (IRI) 11-0, TF
63 kg: Landon Drury (Betterman Elite) — 5th
WON Suhib Alhasanat (JOR) 9-0, TF
LOSS Zhantoro Mirzaliev (KGZ) 8-5
WON Vasyl Myshanych (UKR) 5-2
LOSS Dinislam Sagitzhan (KAZ) 9-0, TF
60 kg: Max Black (NMU/NTS)
LOSS Koto Gomi (JPN) 11-0, TF
67 kg: Joel Adams (TBW)
LOSS Artur Jeremejev (EST) 5-2
72 kg: Braden Stauffenberg (Michigan WC)
WON Omar Ali Daraghmeh (JOR) via fall
LOSS Muhammed Gocmen (TUR) 9-0, TF
77 kg: Derek Matthews (Northern Colorado WC) — 14th
LOSS Alexandru Solovei (MDA) 8-1
LOSS Abdulmasih Abdulmasih (AIN) 10-1, TF
82 kg: Mike Altomer (Curby 3-Style)
LOSS Mahmoud Ibragim (EGY) 4-2
87 kg: Wyatt Voelker (Panther WC RTC) — 5th
WON Yhlas Abdurazakov (TKM) 10-0, TF
WON Mohit Khokhar (IND) 6-3
LOSS Abolfazl Choubani (IRI) 7-1
WON Ivaylo Ivanov (BUL) 3-2
LOSS Vigen Nazaryan (ARM) 7-0
97 kg: Sawyer Bartelt (Gladiator WC)
LOSS Juan Diaz Blanco (VEN) 2-2 (criteria)
130 kg: Aden Attao (Suples) — 7th
WON Ayumu Iwasawa (JPN) 3-1
WON Koppany Laszlo (HUN) 8-7
LOSS Achilleas Chrysidis (GRE) 6-4


Listen to "5PM55: Recapping Final X with Dennis Hall with words from Koontz, Braunagel and Hafizov" on Spreaker.
Listen to "5PM54: WCAP's Ryan Epps and a Final X Greco-Roman Preview" on Spreaker.
Listen to "5PM53: Northern Michigan assistant Parker Betts and USMC Captain Jamel Johnson" on Spreaker.
SUBSCRIBE TO THE FIVE POINT MOVE PODCAST
iTunes | Stitcher | Spreaker | Google Play Music
Notice
: Trying to get property 'term_id' of non-object in
/home/fivepointwp/webapps/fivepointwp/wp-content/themes/flex-mag/functions.php
on line
999