USA Greco-Roman's version of "The Brat Pack" is on the cusp of concluding what have been an interesting two weeks in Hungary.
The group, which at full strength consists of around ten athletes stateside, is currently represented overseas by 2019 Junior World bronze Alston Nutter (67 kg, Sunkist/NTS), '20 National champ Benji Peak (67 kg, Sunkist/NTS, 5PM #11), two-time Open runner-up Calvin Germinaro (67 kg, Minnesota Storm, 5PM #8), and '20 U23 National Champion Dylan"Greco's Son" Gregerson (60 kg, UVRTC). All four wrestlers were forced to contend with a variety of issues when traveling to Europe, which would seem to have kicked the trip off on a rocky start. But, not really. After they settled into a groove, the feedback ever since has been nothing but positive.
There is a reason for that.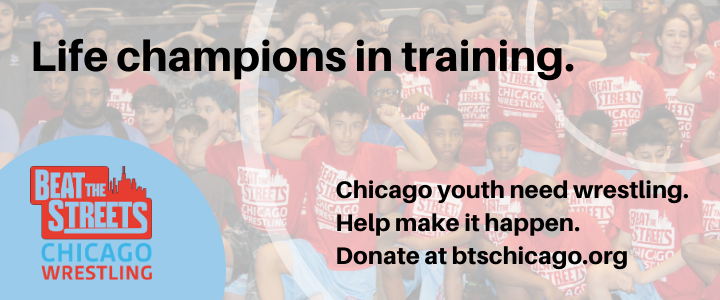 This particular Hungarian camp offers a certain degree of uniqueness compared to other such annual opportunities. Normally, multi-national training ventures last one week, two at the most, and partners are inconsistent. Not in '21. Camp in Tata, which began on February 15, extends all the way until the opening of the European Olympic Qualifier — on March 18 in Budapest. As a result, the US athletes in attendance have benefitted from a healthy allotment of decorated European workout partners who are preparing to secure their weight categories for Tokyo.
Germinaro, Gregerson, and Joe Rau (87 kg, TMWC/IRTC, world #7, 5PM #2) were the only USA competitors to enter the tournament that preceded the camp. All three went winless; but as always, there is more to the story. Germinaro was delayed en-route to Hungary and soon found himself in a race against time in order to make weight. In his lone match at the event, he faced '17 World silver Mateusz Bernatek (POL) and was defeated. Gregerson — in his first-ever overseas appearance — battled with the very-tough Etienne Kinsinger of Germany. The Utah native had his moments offensively, but was ultimately turned back 7-5.
Those matches matter to the athletes when it comes to data processing. It is why they made sure to register, to test their own customized Senior Greco hypotheses. Then again, no one is fooling themselves, either. In less than a month, Gregerson will attempt to fight his way into the Olympic Trials at the Last Chance Qualifier. Germinaro, whose sparkling run to the '19 National final cemented his placement in the Trials bracket, has his eyes firmly affixed on donning the stars and stripes in Tokyo. Objectives like these are powerful motivating factors, and more than enough fuel for a pair of young, gifted Greco-Roman combatants to exhaust any and all resources on their journeys to stardom.
Dylan Gregerson — 60 kg, Utah Valley RTC
5PM: You had been waiting to compete overseas. You got that chance now and right away faced a really tough, legitimate Senior stud and former Junior medalist. And, at least going by the score, you hung in there with him. What did it feel like for you getting that kind of match immediately, and what was your main takeaway from it?
Dylan Gregerson: My main takeaway was to lift first in par terre. I tried a loose gut but was so excited to get points that I wasn't thinking it could put me in danger. I felt good on my feet but I'll tell you what, I need a lot of work on my par terre. I did okay. It was a good learning experience — but I should have won.
I got the first passive and gave up four points from the top position, and I can't be doing that. Also, I have to light a fire under my ass from bottom because these guys are no joke. Right at the end of the first period, I got a good body drop-down for four, so it was 5-4. In the second, he got on top and it was 5-5. I was still ahead, but as you might guess, he got a turn on me. But that's what this camp is for. We are going to fix it here.
5PM: Everyone is talking about the talent in the room at camp, well-known names are there. Have you had the chance to get looks in with these types, and if so, what have you learned so far?
Gregerson: Yes! Oh my gosh, yes this camp has been so good. Everyone here is good and has their own type of feels, feels you just can't get in the US. I've been able to talk with them a little and they've been really chill in giving me tips and pointers. I can feel my par terre in both top and bottom is getting better form compared to when we started camp till now. I've focused on a lot of lifting the whole camp. And, a lot of movement on bottom. But not just that, everyone says Move on bottom, but it's still strategic. It's like a game, and you need to know when and where to move your body all on the account of what they are doing on top.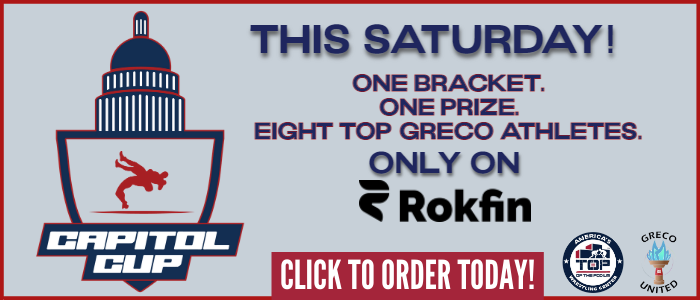 5PM: How does this camp differ from US ones in terms of general volume and physicality?
Gregerson: Lots of live. It's a war every time. I love it, there is no messing around. Once we get our ten-minute warm-up, it's on. It's crazy to hear the coaches before practice, because the itinerary just keeps going. We're going to do two six-minute matches and then eight 30-second go's from par terre; and then it is a certain amount of live, and then this, and that. Then we'll finish off with another 12 one-minute go's. At first it was mind-blowing but now it's just like, Oh, that's it? Easy.
5PM: How would you say this experience sets you up for the Last Chance Qualifier, and beyond?
Dylan Gregerson: I needed this camp. It just a different vibe over here. It is hard to put my finger on what is so different. But it has been one of, if not probably the best, training camps I've ever been to. I mean, the partners alone here are a huge help. It's hard in the US to get this number of high-caliber wrestlers in the room. Taylor LaMont told me, "You're going to fall in love over there and want to just live and train over there." Boy, was he right. I think being over here is helping fine-tune everything and it couldn't come at a more perfect time with all of these competitions coming up. It's going to be a fun year.
Calvin Germinaro — 67 kg, Minnesota Storm
5PM: Given the hassle getting over to HUN and the last minute weight cut, if you could go back in time, would you still enter the tournament? And if so, why?
Calvin Germinaro: The short answer, yes. As far as my actual performance goes, there are a number of things I would've liked to have changed in a perfect world. The hassle, stress, and the three-kilogram weight cut that started at 7pm the night before all weren't ideal; but to me, it wasn't the actual match scores that were most important to me at that point.
Now, don't get me wrong: I go into every tournament planning to win it all and putting 100% into every match, no matter what. However, once all the BS happened in my mind, it switched to how was I going to make this happen and, Do I still have what it takes? It then more than anything else became the challenge of proving to myself that I could overcome any adversity and still be able to toe the line with some of the best in the world — and that's exactly what I did. Did I have the performance I wanted? Not at all, but I did learn a lot about myself and the lengths I can still push myself to, which to me is just as valuable at this current moment.
5PM: Forgetting the wrestling part of this for a moment, is there anything in particular you've found attractive about Hungary itself?
Germinaro: As with everything, especially travel-related, COVID has made a number of things a lot trickier. One of which being able to truly experience Hungary. They're currently in an 8:00pm country-wide curfew. All of the restaurants are closed unless they offer take out, and a lot of the more famous spots and such are either closed and/or under renovations. That being said, I can 100% see why so many people fall in love with Budapest. The city is unreal. The food is absolutely delicious, and best of all, everything is so cheap. Coming here at the time we did was almost like a free trial run to kind of test the city out, if you will. But it has definitely shot to the top of my list of places I want to re-visit when the world goes back to normal.
5PM: There are more than a few established, decorated foreigners in camp. Are you able to mix it up with them as much as you'd like?
Germinaro: This has easily been the hardest two weeks of training I've ever done. Although my body may hate me, I can't be more thankful for it. One of the main reasons is the level of competition we are getting the opportunity to train with, and the best part is how they run their practices. Some practices we have switched partners up to like 15-20 times, which gives you a range of different feels that would be unprecedented in the United States.
Another huge perk of the camp is how it's right before Rome, so most countries, especially Hungary, have sent some of their best. Once they're in the room, they are fare game. I've had the opportunity to wrestle with more decorated World-level medalists these past two weeks than I have my entire career combined thus far, and those who follow wrestling at this level know how huge of an opportunity like this is.
5PM: The Olympic Trials are just over a month away now. Even though this season has been very strange and difficult at times, does the fact you are where you currently are add any reassurance that you're at least doing everything you possibly can to go to Tokyo?
Calvin Germinaro: As far as I'm concerned, at this very moment there is not a single American training situation better than being in this Hungarian room. Roughly a little over a year ago, I was also overseas in Rome except, unfortunately, that was only a tournament. In my mind I was ready for Trials, but I was young. I still am. I'm at a point in my life where every year, every tournament, every tour, gets me closer to my goal of becoming an Olympic Champion.
Although this past year has presented many challenges, it has also presented many opportunities, with this being one of them. You can't go through an overseas tour like this and not think you're getting better. I'm excited to get back in the US so I can put what I've learned to work and see how it handles against American opponents. When we were in South Dakota, (US National Team head coach Matt) Lindland brought up this tour to a few of us. Immediately, I knew that's where I wanted to be a month before Trials.
Now having been here, I feel even more confident in my decision. Everything is and has been leading up to that first weekend in April. To say that I'm excited to go out there and send it is an understatement.




Listen to "5PM44: Michael Hooker and Toby Erickson join the show" on Spreaker.
Listen to "5PM43: Christmas Time with Millersville's Kerry Regner" on Spreaker.
SUBSCRIBE TO THE FIVE POINT MOVE PODCAST
iTunes | Stitcher | Spreaker | Google Play Music
SUBSCRIBE TO THE FIVE POINT MOVE PODCAST
iTunes | Stitcher | Spreaker | Google Play Music
Notice
: Trying to get property 'term_id' of non-object in
/home/fivepointwp/webapps/fivepointwp/wp-content/themes/flex-mag/functions.php
on line
999