On Sunday, the United States was able to field a sizable roster at an international event for the first time in ten months. Eight total athletes.  Seven members of the All-Marine Wrestling Team plus two-time World Teamer Patrick Smith (77 kg, Minnesota Storm, 5PM #1). Among the group, not counting Smith and just within the Marines, were five National Team representatives.
But for all of the delegation's substantial firepower brought to bear, the 2021 Henri Deglane Grand Prix in Nice, France was much more about regaining lost match time than it was collecting hardware. That isn't to say victory all of the sudden ceased as a principle objective. They don't fly thousands of miles to merely step on scales and go home. It is more that the wrestlers have required different inputs from outside of their respective practice rooms, and one way to get that done was to hop over to France and pick a fight.
The Henri Deglane Grand Prix began at 10:00am local time in Nice and streamed live in the US on FLOWrestling.
Johnson Offers More Dynamics
Jamel Johnson (67 kg, 5PM #4) has dropped numerous hints over the past six months that he would be showing some differences in his game once competition resumed. Cryptic had been his declarations, both publicly and privately. Johnson, a top lightweight throughout his career as well as a current US National member, was already recognized for his explosiveness and general three-phase abilities. How he planned on improving these longstanding assets started to take on an air of mystery, particularly given the restrictions present in and around Camp Lejeune. But, he has nonetheless insisted that adjustments were in the works in advance of this second Olympic Year; and, because of course, that we would all just have to wait to discover what those looked like.
On Sunday, it wasn't a very long wait.
Operating against Aker Al Obaidi (AUT), Johnson's body didn't look so different but his conviction certainly appeared to be turned up a notch. After moving Al Obaidi around with purposeful tie-ups, he capitalized on the first passive and raked a gutwrench for an early 3-0 lead. More jockeying for position unfolded following the reset with Al Obaidi doing his letter-best to bring about a clearing, if only Johnson had slightly less interest in controlling the waltz. There was no wasted energy, no pummeling for pummeling's sake. Johnson deliberately brushed inside, as if setting the stage for the spectacular. That would come later.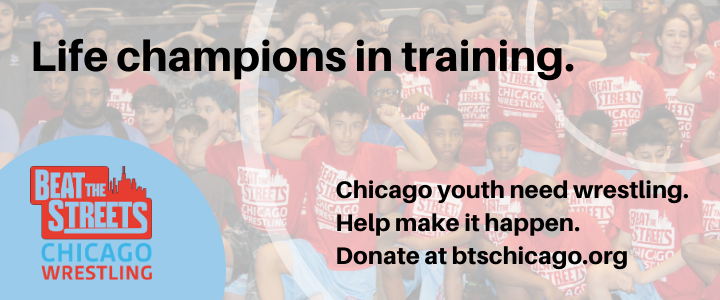 Al Obaidi was gifted his chance from top in the second and drummed up a gutwrench to take the criteria advantage. Johnson was rather nonplussed. He stuck to his approach, which was to pick the little battles worth fighting — but without overcommitting to a any one position. The way he saw it, letting Al Obaidi set his own trap would work just fine. And it did. Because with under a minute to go, Johnson lasered for an arm throw to surge ahead 7-3. Though not absent from the Marine's arsenal, the technique had not proved a go-to previously but it worked in the clutch this time. He also wasn't through just yet. With Al Obaidi in desperation mode, it was Johnson who wanted more points. A slick takedown as time hurried off the clock provide a heftier cushion for an impressive 9-3 decision in the round-of-16.
Momentum was briefly halted in the quarters. Standing across was Mamadassa Sylla (FRA), best-known by US fans for his victory over Ellis Coleman (Army/WCAP, 5PM #1) in the repechage round of the '18 Worlds. In this bout, Johnson never got out of the starting block. Sylla was handed the first passivity/par terre and bombed a pair of lifts to wrap it all up midway through the opening stanza. Fortunately for Johnson, Sylla got himself to the finals, which meant a second life in the repechage.
Johnson did not entertain taking 'no' for an answer in the proceeding round. He had just begun to settle into a groove against Yasin Ozay (FRA) when — as was the case during the vast majority of matches on this day for all US competitors — passivity entered the equation. The ding went to Ozay. Johnson found a clasp he liked and rotated two guts for a 5-0 lead. The busy work from then on was similar in tone to his first bout. Johnson felt around for promising ties; if they weren't there, he quickly moved onto something else.
Ozay would be heard from insofar as the officials made sure of it. The next knock was on Johnson — and Ozay's attempt was defended easily. Back up, and again, there was no need to rush but it seemed another score was on the horizon. Johnson just didn't want to be a bystander and survive till the whistle (or in this tournament, horn). So when Ozay made the mistake of getting caught in-between off of an exchange, Johnson made him pay for it by blasting a four. That was definitively that, and the Marine was in the bronze-medal match.
It's never any one thing, but a sequence in the bronze round seemed to do more than just upset the apple cart. Johnson was right there with Stefan Clement (FRA) in the first period. Clement had his shot from top PT, Johnson bottomed-out, and they were back standing. Later in the period, Clement put forth an attack that, at least on first glance, appeared to involve Johnson's leg en-route to a takedown. The Marine side challenged — and lost — with the Frenchman increasing his margin to 4-0.
The arm try that worked on Al Obaidi did not work against Clement. For the sum of the second period, Johnson waded in angles and popped to various positions, most fleeting. But — he was only down by one big score. The logical step was to give it a whirl. So, Johnson did. But as he went to finish, Clement yanked back and countered the attempt for his own four points. The counter put a cap on the match, along with Johnson's first foreign foray in over a year.
When the dust cleared, Johnson wasn't concerned about the outcome. It stung a little bit. Naturally. But whatever disappointment he acknowledged was far outweighed by being graced with the availability to ply his trade overseas.
"Competing felt great," began Johnson. "I didn't get the results I wanted, but I reached the goal of seeing where my wrestling is and what shape I'm in right now. I made mistakes, of course. But whatever. That was expected. I also did some things that I haven't in a while, which I'm happy with. Overall, the trip was a learning success and a decent measure of my wrestling."
When pressed for more insights regarding his conditioning, Johnson's enthusiasm was hard to miss.
"I felt typical actually, which I was surprised about! You'd think it would hurt more than usual or something because I haven't competed in a while, and I still had the little pains that come with it. But that's nothing unusual. It actually had the feeling of going back to the favorite place you like to hang out or something (laughs)."
Two Close Calls at 87
Zaleski
A pair of Marines were both in the hunt for bronze at 87 kilos: Terrence Zaleski (5PM #10) — who qualified for the US Olympic Trials last February by winning Armed Forces gold — and '19 World Team member John Stefanowicz (world #3 at 82 kg, 5PM #5 at 77 kg).
For Zaleski, his initial trek couldn't have been more encouraging. One of the missing pieces at 87 kilos tends to be takedowns, apparently something the Marine officer would like to correct. Because after setting the pace against Szymon Szymonowicz (POL) in the first period, Zaleski angled behind to force two points and assume an early lead. The 2-0 score stayed that way into the second period when Szymonowicz was hit for passivity. Zaleski couldn't come through with follow-up points. Then again, he didn't have to, as he walked away the 3-0 winner.
The semifinal round offered Zaleski two-time a showdown with World Champion Metehan Basar (TUR), who owns perhaps the most complete arsenal from top par terre in the sport and is seen, naturally, as a favorite to win the European Olympic Qualifier in March. Zaleski, who later admitted that he was unaware of Basar's credentials, treated his adversary like any other opponent and it nearly paid off with a monumental upset.
Part of the reason why was that he contested each and every position. Though it wasn't a typical pummel, for Zaleski's style relies more on dynamics, especially in the higher weight class. They jousted in the ties, but without ardent committal from either athlete. In space, it was tough to ignore Zaleski's quicker motor, even if attempts were hard to come by. Eventually, passivity had to play a role, which it did, with the knock going to Zaleski. Basar seized advantage by cranking over a gut, but that was it.
In the second, Zaleski maintained his resolve. There was no use in overextending, particularly because Basar didn't have to take any risk. Intent and activity were enough to warrant a passive call on blue. Now behind 3-1, Zaleski achieved his lock and stepped to lift. He had Basar elevated but couldn't quite execute. After the reset, the onus was on Zaleski to negotiate a score any way possible. Tough to do when the other wrestler has less incentive to engage. The remainder wasn't completely "cat and mouse", but Basar cared to avoid any and all potentially precarious positions en-route to the 3-1 decision, with the loss putting Zaleski in the bronze round.
There he ran into a frustrating set of circumstances. Tyrone Sterkenberg (NED), to his credit, kept it simple. He knotted up Zaleski's right arm repeatedly with two-on-one's but did not appear all that interested in using the hold to create actual attacks. The strategy was effective nonetheless, because it halted Zaleski from enveloping his own offensive approach. No room, no availability to pop open windows. Sterkenberg was awarded the passivity/PT chance. It required a second effort but his gut did its job in netting a turn. Back on the feet, and Zaleski poured inside. He was clearly the more impassioned worker — but Sterkenberg was the one who got through to the body. A loose throw attempt was next, giving Sterkenberg correct hold points. Upon impact, Zaleski appeared to bang his head, hard, and needed a minute to get his bearings.
Zaleski was all set to go in the second. Sterkenberg's two-on-one ceased as a palpable threat. The pattern had changed. What was once a weakness for Zaleski in the bout, Sterkenberg's two-on-one, was on the cusp of becoming a strength. Zaleski, in clearing the tie-up, was showing that he could fabricate meaningful looks. He simply needed a catalyst. Sterkernberg must have sensed the same, since his primary tactic for the remainder was to clog up the wrists and elbows without much in the way of discernible forward movement. No passivity call arrived to provide Zaleski with his own shot from par terre, and the bout ended in Sterkenberg's favor 4-0. Zaleski, who last competed at the '20 Armed Forces Championships, officially finished fifth.
Although the bronze round didn't end the way Zaleski would have preferred, there were still positives to be gleaned. Chief among them? That he was able to adjust in the second period against Sterkenberg.
"He (Coach Jason Loukides) was telling me ways to get out of the two-on-one and that I was still in the match, and that I needed to believe in myself and my abilities," Zaleski said following the tournament.
It was a full slate of action, as well. Greco at Henri Deglane had far less than 100 total competitors but 87 kilograms was a complete bracket. Zaleski was able to wrestle three solid opponents and head home with a new baseline to address. That he also got to mix it up with Basar was just an added bonus.
"I didn't even know that he was a two-time World champ until after the tournament ended and I saw the UWW write up," informed Zaleski. "I just go out there and wrestle who is in front of me. This tournament was about getting back in the competition mindset. I went into all my matches telling myself that I need to give myself a chance to win. And I did that in all three matches, where I also learned that there are things I need to go back and clean up. No, I didn't get the results I wanted, but I am seeing improvement since the last time I competed.
"I know I can bang with the 87 kilo guys. And some of the best in the world, at that. Works still needs to be done because those tough matches I lost today are going to be the ones I win in the future."
STEF
Whenever '19 World Team member John Stefanowicz (Marines, world #3 at 82 kg, 5PM #5 at 77 kg) goes overseas, it's an adventure. The opposition does not matter. His effort is not continuous, it is continual. The engine never sputters and, sometimes, wrestlers from other nations experience a great deal of consternation when a match begins to ebb into its latter stages. They just don't know what to do with the guy.
The problem is, often neither do the refs.
Those issues were tabled in the quarterfinal as Stefanowicz greeted Michal Dybka (POL). The match was a clinic in Stefanowicz's ability to sustain a pace and stick to it, regardless of what the scoreboard says. Dybka owned a 6-3 lead entering the second period. Three points is a doable deficit. But it was how Stefanowicz closed the gap which made it happen. Pressure.
Just before the first period ended, Stefanowicz earned a step-out point. Dybka had already trudged out of his corner a touch weary and it was about to get worse. Stefanowicz grabbed his hard hat and went right back to work, clashing into and pulling Dybka into his lane whilst allowing his footwork to do the talking. Soon enough, there was another Dybka step-out. Shortly thereafter, another. It wasn't that Stefanowicz had desired a push-fest. He was left with no other options. Dybka didn't want to betray any openings, so the Marine just kept punishing him in the trenches. Thus, it was no surprise when Stefanowicz forced Dybka out again, this time garnering an extra point due to a caution.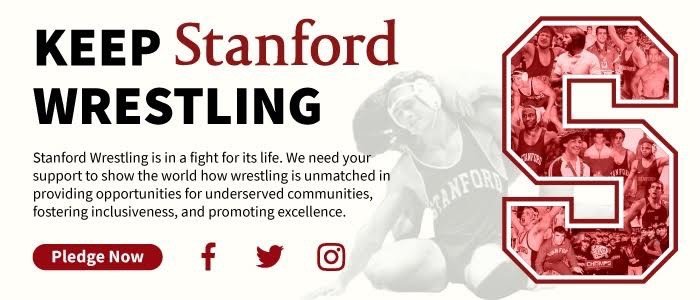 By the final minute, Dybka was on his last legs. There wasn't much left in his tank. Stefanowicz, he was breathing as if he had just completed his warm-up jog. One more exchange close to the boundary saw Stefanowicz pounce for potential takedown points. The sequence looked clean, but Poland challenged. No dice on the review, putting one more point on the board for Stefanowicz, who moved into the quarterfinals on the strength of a 9-6 decision.
Next up for Stefanowicz was the semifinal opposite two-time U23 World bronze Islam Abbasov (AZE), a bout that largely hinged on a single sequence in the first period. Abbasov had gained a deep lefty underhook on Stefanowicz's right side. For a moment it was a threatening position but Stefanowicz, whose back was close to the edge, re-adjusted with his reciprocal right overhook in order to clamp a front headlock. Then he sat to his hip and attempted to finish the hold; Abbasov advanced position, but only after both wrestlers were clearly out of bounds. The scoring came in with Abbasov being awarded two points. Stefanowicz opted to challenge. The officials reviewed the sequence but the scoring didn't change. Thus, Abbasov went out in front 3-0 and added two more later in the period after a takedown.
The second frame unfolded in a predictable manner. Stefanowicz pecked and prodded in the ties, mainly as a mechanism to hopefully take little bites. His tempo had not diminished, and the thinking was to chip away, one score at a time. Meanwhile, Abbasov sat comfortably in the driver's seat. All he had to do was play back just enough to avoid falling into quicksand. Stefanowicz tried wedging in underhooks or snatching wrists for short drags and the like — but was stymied at nearly every turn. Despite the lack of intentful engagement, passivity was not offered. Abbasov did collect a step-out point towards the conclusion of the match to widen his margin to 6-0, and Stefanowicz had no choice but to exit the mat in exasperation.
A chance for bronze was still available for Stefanowicz against '19 U23 World silver Gurami Khetsuriani (GEO). A plodding start yet tactical start for both wrestlers quickly gave way to a rash of activity. Stefanowicz received the opening passivity but came up empty on a lift. Back on the feet, and the three-time National Team member appeared to take command of the tie-ups, though with a deliberate edge. Khetsuriani soon responded with a nifty inverted arm spin that yielded four; however, Stefanowicz scrambled through and exposed Khetsuriani on the back-end and trailed only 4-3.
More playback early in the second, and Stefanowicz was all sorts of confident as he jutted to the side for a forceful takedown and a 5-4 lead. This was his kind of match: even exchanges, a willing dance partner, a medal on the line… Khetsuriani was holding up his end of the bargain. He didn't run away and hide in the first period — and now Stefanowicz was virtually guaranteed more action in the second due to his lead on the scoreboard. The next salvo didn't take long. Khetsuriani inched ahead from a step-out with a full two minutes remaining in the bout.
As such, Stefanowicz proceeded to get on his horse. He had been working Khetsuriani in every which direction in the pummel, and the opposition seemed to be fading. No recourse. As had practically become customary during the tournament, passivity was not a factor in the second period. Stefanowicz zealously tried to navigate Khetsurian's clutches and kick off a scoring chain until the final whistle but it was an uphill battle that resulted in a 5-5 criteria decision for Georgia that didn't go down too smoothly for the Marine afterwards.
"The bronze medal match pissed me off in an extremely bad way," Stefanowicz said Sunday evening. "I don't lose those matches, but if I do, I can usually point to something I did wrong in the beginning — which is what I did. I lowered my pace to anticipate the big throw and my gamble didn't pay off."
That aside, the tournament was the furthest thing from a wash for Stefanowicz and his fellow Marines. It is January. They were all competing following a pronounced layoff. For most of them, it had been 14 months since the last trip across the Atlantic. Just having the opportunity to go through the process again and check in with foreigners is, especially right now, embraced with gratitude.
"Getting that sense of calmness back is key, which was great," he replied when asked how it felt to have returned to international competition. "Couldn't be happier to be over here. Only wish I could've represented a little better with more hardware." (Look for more from Stefanowicz in today's Monday Roundup.)
Miller
Two-time National Champion Daniel Miller (97 kg, Marines, 5PM #3) saved his best for last on Sunday. The 97 bracket was pooled into two groups. In order to reach the medal rounds, wrestlers had to finish with the best records in their respective pools, and then proceed. Miller, whose last appearance was at heavyweight for the '20 Armed Forces Championships, drew '16 Junior World gold/two-time U23 World medalist Giorgi Melia (GEO). For those in need of a reminder, Melia downed G'Angelo Hancock (97 kg, Sunkist, world #7, 5PM #1) in the '16 Junior World semifinal. He's a sizzling talent, much in the same way Hancock is, but Miller is often a medal-caliber performer across the ocean himself and his style has a habit of giving foreigners fits. On paper, this was quite the match-up.
But just like with Johnson/Sylla, Miller did not have the space to deploy his full attack plan. Shortly into the first, Melia checked inside and wrapped a bodylock that was good for four. He maintained his lock and whammed a lift for an additional cluster, resulting in a surprisingly short outing and one that Miller would undoubtedly like to have back.
'16 University World silver Daniel Gastl of Austria was next on the docket for Miller. In terms of medal hopes, this was a must-have match, for 2-1 in the pool was set as the benchmark thanks to Melia. An arm throw from Gastl broke open the scoring to put Miller in a 4-0 hole. Back standing, and the Marine Captain roughed it up a little more. Miller's physicality, when he's mindful of it, is a weapon in its own right. But, his timing wasn't all the way there on Sunday. Gastl prowled with a plan and snared the body for a throw. It shook loose at the endpoint and Miller deftly reversed, but two points were still tallied for Gastl, making the score 6-1. A messy exchange not long after saw Miller scramble and yield exposure points, only to have Gastl pick up a reversal.
The score was 7-3 in the second period. Tentativeness wasn't necessarily evident on Miller's part. He was warm, he was engaged. Gastl just didn't play back in the trenches, likely because he didn't have to. Keeping with the theme of the tournament, the referee curiously decided to pocket the whistle for the entire second period. Passivity would not be a factor, for either wrestler, and Miller was left to gnaw on a 7-3 decision loss.
If you can't come home with a medal, at least come home on a high note. Miller took a hammer to the floodgates in his final match of the day at Gerard Kurniczak's (POL) expense. From top par terre, Miller launched a four-point lift; and as soon as Kurniczak made impact, Miller rolled two more points out of him. In a blink, it was 7-0. Kurniczak netted a step-out towards the end of the period to get on the board, but this was Miller's show all the way. One more multi-point score would ice it.
Kurniczak could not muster any relevant attacks in the second. Miller, up by six, still plowed forward; but he, too, did not embark on a scoring expedition. The lead was his. Comfortably. There was no interference from the officials, although it could be argued that, despite his deficit, a passive might have been warranted on Kurniczak. Miller's body style almost demands that he plunge underhooks, which organically creates offensive positions. Kurniczak sliced inside on occasion, but was stonewalled in this regard for the most part. Alas, the scoreboard did not change in the second period, allowing Miller to head to the hotel with a 7-1 win fresh in his memory bank.
Smith & Walsh
Smith, no stranger to France, required a late score to overcome Patryk Bednarz (POL) in the round-of-16. They traded passivity chances, Smith in the first and Bednarz in the second. With time a factor and down via criteria, Smith bullied Bednarz off the edge for one point and a 2-1 triumph. In the quarters, '18 World bronze/'17 U23 World champ Fatih Cengiz (TUR) awaited. A tale of two periods, it was.
Cengiz scored on a four-pointer early in the first before adding a snap-to-spin takedown. The tide turned, somewhat, in the second. Smith, as he is known to do, began to up the tempo just enough to cause Cengiz to have to reset his feet more than in the first. Various looks, none so promising they were worthy of enormous risk, rendered due to the pace. Cengiz was slowing down at an increasing rate and Smith sensed it. He kept bringing the heat and lowered in on a few entries. But it was a wall. Cengiz's compact stature and excellent positioning were too much of a barrier for Smith in the 6-0 decision.
Nearly three years ago, Evrik Nikoghosyan (FRA) defeated Smith in a weird, one-sided contest at Bulgaria's Petrov. On Sunday, the result almost reversed, and it was because Smith stuck to his bread-and-butter. Nikoghosyan assumed a 5-0 lead entering the second but, once again, the Minnesotan's oxygen consumption was superior to the opposition. Smith orchestrated the tie-ups, compelling Nikoghosyan to answer back. Passivity was awarded to the more active wrestler, as it should be. Smith settled into his clasp and came through with a gutwrench that trimmed his deficit to 5-3. Back up and it was hot pursuit. Smith chased down brief looks and had Nikoghosyan close to going on his heels. The right kind of attacks just weren't there in the end. Nikoghosyan's hand was raised 5-3, cutting Smith's bid for bronze a match short.
Walsh
Two-time National Team member Peyton Walsh (77 kg, Marines, 5PM #9) accumulated 14 points between his two bouts in Nice — and went 0-2. Walsh started out fast against Maksym Zakharczuk (POL). After a brief feeling-out process, Walsh secured a takedown and immediately followed with a gut. Still in position, the former Midshipman locked to lift, adding two more points to his ledger for a quick 7-0 lead. A reset, and Walsh wanted more. He got it, this time with a headwrap that didn't yield exposure but was scored as a correct hold. He was off to the races, or so it seemed, until Zakharczuk answered with a throw to all of the sudden climb within striking distance.
It all unraveled in the second period, and due in large part to one position: over/unders. Zakharczuk repeatedly lassoed around Walsh from the most classical clinch — and scored with it. The initial salvo was a correct throw, and then one more that was perilously close to counting for four. A restart, and Walsh had begun to scan for alternatives. There weren't any, because Zakharczuk was only hunting down one position. A snap-to-spin offered the lone deviation in Zakharczuk's methodology. With less than a minute on the clock, they were again mired in over/under, and Walsh decided to take his own swing. He pulled Zakharczuk in tight with his back to the line, but didn't have the footing and Zakharczuk carried the points for the 12-8 victory.
Walsh was granted a repechage match due to the singular format of Deglane. His opponent was none other than Nikoghosyan, whom had yet to wrestle Smith. Walsh and the Armenian had some chemistry working, oddly enough. Nikoghosyan piled up points in a hurry by turning Walsh with a front headlock. But, swift as a cat, Walsh reversed position and exposed Nikoghosyan. It was all happening in succession. Next, Walsh loaded Nikoghosyan and launched a four. If fans were allowed in the arena, their roars would have been deafening.
Nikoghosyan wasn't quite finished with that front head. In the second, he clamped it back on Walsh and rolled a few more scores out of it. Time was also on Nikoghosyan's side, prompting Walsh to ratchet up the intensity. An exchange towards the end looked close, as Walsh was in on Nikoghosyan for an apparent takedown. But — it was called back quickly due to legs. The official score of the bout was 13-6 in the other corner's favor, as Nikoghosyan went on to decision both Smith and teammate French Johnny Bur en-route to bronze.
Tough Day at the Office for Lightweights
Olympic Trials qualifier Colton Rasche and Devin Hester competed in the pooled 63-kilogram bracket. It wasn't the smoothest of sailing for either competitor. Both Hester and Rasche fell to each of their three opponents via technical fall.
Henri Deglane – Grand Prix of France
January 17 — Nice, FRA
TEAM USA RESULTS
63 kg
Devin Hester (Marines) — 7th
LOSS Mehmet Ceker (TUR) 10-0, TF
LOSS Fatih Ucuncu (TUR) 10-0, TF
LOSS Tigran Galustyan (FRA) 8-0, TF
*Colton Rasche (Marines) — 8th
LOSS Yanis Nifri (FRA) 10-0, TF
LOSS Mateusz Szewczuk (POL) 8-0, TF
LOSS Abdulrahman Altan (TUR) 8-0, TF
67 kg
*Jamel Johnson (Marines) — 5th
WON Aker Al Obaidi (AUT) 9-3
LOSS Mamadassa Sylla (FRA) 10-0, TF
WON Yasin Ozay (FRA) 9-1, TF
LOSS Stefan Clement (FRA) 10-0, TF
77 kg
*Patrick Smith (Minnesota Storm) — 7th
WON Patryk Bednarz (POL) 2-1
LOSS Fatih Cengiz (TUR) 6-0
LOSS Evrik Nikoghosyan (FRA) 5-3
*Peyton Walsh (Marines) — 11th
LOSS Maksym Zakharczuk (POL) 12-8
LOSS Evrik Nikoghosyan (FRA) 13-6
87 kg
*John Stefanowicz (Marines) — 5th
WON Michal Dybka (POL) 9-6
LOSS Islam Abbasov (AZE) 6-0
LOSS Gurami Khetsuriani (GEO) 5-5 (criteria)
*Terrence Zaleski (Marines) — 5th
WON Szymon Szymonowicz (POL) 3-0
LOSS Metehan Basar (TUR) 3-1
LOSS Tyrone Sterkenberg (NED) 4-0
97 kg
*Daniel Miller (Marines) — 5th
LOSS Giorgi Melia (GEO) 8-0, TF
LOSS Daniel Gastl (AUT) 7-3
WON Gerard Kurniczak (POL) 7-1


Listen to "5PM43: Christmas Time with Millersville's Kerry Regner" on Spreaker.
SUBSCRIBE TO THE FIVE POINT MOVE PODCAST
iTunes | Stitcher | Spreaker | Google Play Music
Notice
: Trying to get property 'term_id' of non-object in
/home/fivepointwp/webapps/fivepointwp/wp-content/themes/flex-mag/functions.php
on line
999