If you ask Michael Hooker (71 kg, Army/WCAP), it's all about perspective.
By 2016, Hooker had cemented his status as a Greco Roman athlete on the rise. Bolstered by a hugely successful folkstyle career which included three state high school championships before moving onto the University of Tennessee at Chattanooga, Hooker attacked Senior-level competition with persistent vigor. After joining the Army's World Class Athletes Program, he started making leaps and bounds in his development, picking up where he left off as an age-group competitor. There was a learning curve, to be sure. Very few enjoy a steady incline to the top. But thanks to his natural God-given ability and intense, WCAP training environment, Hooker increasingly made an impact. Gold at the 2015 Dave Schultz and two consecutive first-place showings at the Armed Forces Championships unveiled more than a prospect. No, Michael Hooker was turning into a dangerous person to stand across from.
Last year's US Olympic Trials in Iowa City, Iowa stood as the proving ground. After a narrow 3-2 win over Devin Scott (Minnesota Storm) in his opening bout, Hooker took on reigning two-time World Team member Bryce Saddoris (Marines), a man who hadn't lost a match versus a US opponent in nearly two years. But there was Hooker at the end, the victor in what was a tense, nail-biting 4-4 criteria-decided classic. The buzz afterwards was palpable. Even the predominantly pro-freestyle crowd couldn't help but take notice something remarkable had taken place. However — on a day when "signature wins" mean everything, Hooker's came just a touch too early.
In the semifinals, hard-charging Patrick Smith (Minnesota Storm) derailed the momentum, defeating Hooker 4-0. A subsequent loss to eventual bronze medalist Alex Sancho (NYAC-OTS) ended his day altogether. The point had gotten across just the same. There was no choice but for the entire 66 and 71 kilogram fields to consider Hooker a very real threat still on the rise.
Somewhere before, after, or during, the snag hit. These things tend to not announce themselves with calling cards. Injuries, specifically to the labrum, can be the result of a one-time mishap or simply due to consistent wear. The ring of cartilage acts like a gasket for the shoulder joint, an area of the body in Greco-Roman wrestling that is often taxed to the limit. Hooker's was torn to where repair and recovery were necessary. An interruption, an inconvenience, a frustration of the highest order perhaps. But not uncommon. There are ways to deal with these things, after all. Options are available even if control over the situation isn't one of them. The most important step to rebuilding the machine lies within the approach, the attitude. That was something Hooker could control.
Instead of wallowing, Hooker went in the other direction. While making strides in his recovery, he paid a different level of attention in the wrestling room and became a student of the game rather than just a participant. It's an aspect of his return he is quick to give credit to. "I got to see it from the coaches' eyes  a little bit, to see where I was lacking from a third-person perspective," Hooker explains. "Right now, I'm trying to be smarter about wrestling and asking more questions, things along those lines."
Another facet of his injury rehabilitation came at the courtesy of 1995 World Champion and 1996 Olympic silver medalist Dennis Hall. Hooker visited Hall in Wisconsin to take part in the latter's SPIKE Core-Strengthening Program, a routine geared towards engaging full-body dynamics that also provides a challenging yet effective method of physical therapy. Two-time Olympian Ben Provisor (NYAC), Hall's most well-known student, also used the program to rehab following multiple surgeries.
Hall demanded a lot from Hooker both in terms of rehabbing and wrestling instruction. It was a communal effort the WCAP wrestler responded to. Along with SPIKE co-owner Joel Berens, Hall worked with the WCAP trainers so that they could refine Hooker's recovery while also allowing him to begin getting back to wrestling. It was the best of both worlds. Hooker was gaining strength and mobility back in his shoulder and also, picking the brain of one of the country's most prolific Greco-Roman stars. Hall liked what he saw, too. "I was very impressed with Michael's work ethic and I'm looking forward to training with him full-time and getting him to the top."
Back on track
Step by step, Hooker was rounding back into form. Healing brings confidence, as they say. On the mat again and just about ready to throw the hammer back into gear, he started to focus on the calendar, the way wrestlers tend to do. In early-January, the news he had been waiting for had finally arrived — Hooker would be competing at the 2017 Armed Forces Wrestling Championships, a marquee event on the WCAP calendar. "I found out January 2nd. I talked to my doctor and he said I was good to go,"Hooker acknowledges excitedly.
The annual Armed Forces Championships pits all four US military branches against each other in a series of duals. Individual performances are recognized following the event, but they are of little consequence next to the team results. Especially if you are a member of the Army/WCAP team. The vaunted program is currently enjoying a 15-year winning streak and is poised to keep it going in 2017. For Hooker, the Armed Forces Championships takes on added importance. It was at this event only a couple of years ago where he had fully announced himself as someone to watch out for. That, along with the prestige associated with the duals, makes this an appropriate platform in which to make his return.
"I'd say this is the most significant," explains Hooker. "This is where I started kind of making a name for myself. But it is also very important to compete together as the whole Army team."
It's anyone's guess as to how Hooker will feel once the whistle blows and his first official match in just under 11 months gets underway. Injuries and comebacks are seemingly forever etched into the tapestry of wrestling. There are many "first match back" stories and they are all notable because for the athletes, the circumstances raise questions. How will a wrestler react the first time an opponent torques the rehabbed area? How will the glow of the spotlight feel once it is solely on them? Adrenaline can do amazing things, but it's altogether scarce on those long days spent wondering when the next time will become the right time.
For now, Hooker is satisfied with joining his WCAP teammates and returning to the path he was on last year. He believes he is better for it. The break from the grind gave him the chance to immerse himself in other aspects of Greco-Roman not readily available, at least not when preparing for competition is the priority. He is but a learner. A talented apprentice who is interested in acquiring the knowledge he needs to keep climbing. The first step back takes place tomorrow in New Jersey at the Armed Forces Championships. Then it's back to training and after that, the World Team Trials in April. There are goals, absolutely. There always will be. The curious thing is that when you take a second and look at the situation as a whole, it's almost as if Hooker perhaps figured out the one secret all athletes would do well to stumble upon: humility.
"I'm not saying I understand the technical spots any more or any less. All I'm saying is that I know what I don't know. When I went to go see Dennis (Hall), just being with him I realized how much I really don't know."
That's fine. Class resumes in the morning.
Comments
comments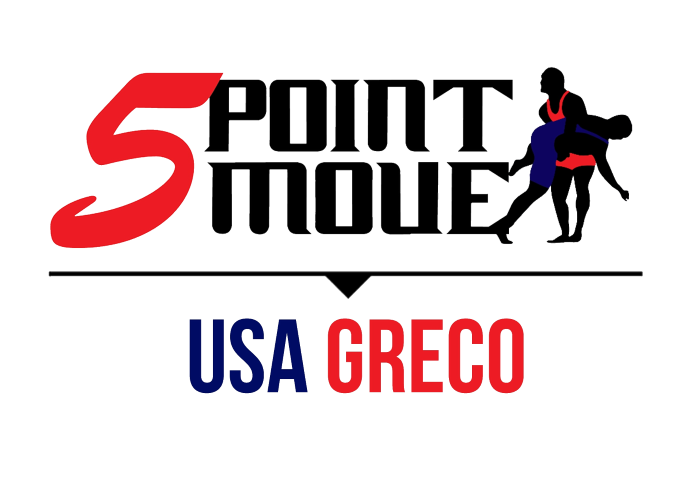 Notice
: Trying to get property 'term_id' of non-object in
/home/fivepointwp/webapps/fivepointwp/wp-content/themes/flex-mag/functions.php
on line
999